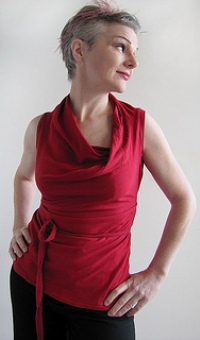 Notify Me when new patterns are available for sale

Shipped from You Sew Girl (Australia)



Show All

Recent Catalogs

Oct-2013
Feb-2013
FEB
feb-14-2012
In this Catalog
Accessories (2)

Kids(boys & girls) (1)
The Nicole Mallalieu Design studio is a based in Melbourne, Australia. Nicole Mallalieu patterns are designed as a "class in a packet" to teach you the principles behind bag-making at a pace that suits you. They improve your skills and know-how to give your handmade accessories a professional finish.

Since picking up a needle and thread at the age of three, Nicole Mallalieu has been a passionate (somewhat obsessive) designer and maker of all things "textile". She graduated (in 1989) from the Royal Melbourne Institute of Technology with a degree in Fashion, and has worked in Australia, England and Ireland, making clothing, hats, bags and furnishings.

She has specialised in one-off, hand-finished bags and hats for exhibitions, commissions and boutiques, as well as worked in the commercial fashion industry here and overseas.

Since returning to Australia in 2002, Nicole has designed and manufactured bag patterns in conjunction with teaching courses and workshops in patternmaking, sewing, bag and hat making.

Transcript from a Chat with Nicole.