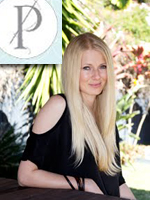 Notify Me when new patterns are available for sale

Show All

Recent Catalogs

Aug-2013
March-2013
Pattern Runway is a little pattern boutique selling patterns to craft your own fashionable garments at home. With a contemporary fit, detailed instructions that are easy to follow that enable you to construct a professional looking garment. We love to sew and to craft our own fashions and thought you might like to as well. We are honoured to be able to contribute to the rival of craft and made by hand as we believe it is much better when you make it!

All our patterns are drafted and graded in our Gold Coast studio in Australia, by creator Sarah Olding and supervised by the demanding and distracting Louie, our resident blue eyed fluffy rag doll cat. Sarah works part time as a garment technician and production co-ordinator for local fashion labels, but this little boutique is really what captivates her heart.

We hope you enjoy our patterns and fall in love with handmade fashion.