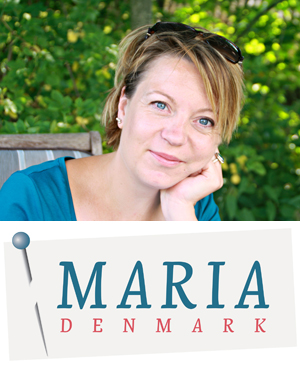 Notify Me when new patterns are available for sale
MariaDenmark patterns are a new line of downloadable print-at-home pattterns designed by Maria Fabaech Moesby aka MariaDenmark.

Maria always wanted to create with textiles and started knitting and sewing as a young child. She started garment sewing in her early twenties, and has gathered experience and lots of friends through the online sewing community - especially PatternReview.com.

The idea behind the MariaDenmark pattern line is to create simple patterns for everyday wear, with detailed illustrated instructions, making them easy to sew,fit and wear for everybody - even complete beginners.

The patterns are easily printed on your home printer (US letter or A4 size will both work) and are also easily assembled - thanks to the grid and the corner markings. Try the free Kimono Shirt pattern!