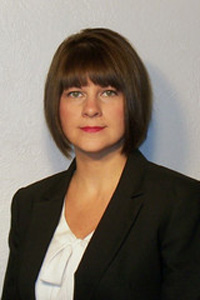 Notify Me when new patterns are available for sale

Show All

Recent Catalogs

Sep-2014
July-2014
July-2013
May-2013
In this Catalog
Shorts (1)
Alexandra, like many of us, has been sewing since she was a child. Barbie was her first muse but she quickly began sewing her own clothing around the age of 12 which ultimately led to a career in fashion. After obtaining a degree in Home Economics from the University of Saskatchewan, followed by a degree in Fashion Design from Ryerson University, she worked as a pattern maker, designer, and a fit technician for several Canadian apparel companies over the past 15 years. The experience she gained while working as a fit technician for 8 years, along with the desire to tackle her own personal fitting issues, led her to develop the IN-HOUSE Pattern line.

IN-HOUSE Patterns are designed and developed with the intent to fit and flatter an average figure with a full bust. The IN-HOUSE average figure is described as a proportional hourglass shape with a D bra cup.

IN-HOUSE Patterns are runway inspired and vintage influenced creating a perfect blend of sophistication, elegance, and style for the fashion savvy home sewist. If you love to sew and are looking to add modern well crafted pieces to your wardrobe, check out the pattern collection at IN-HOUSE Patterns and be inspired to create.