Laideebugz

Advanced Beginner
PA USA
Member since 4/10/05
Posts: 92



Date: 2/16/06 7:53 PM

The machine I use is a Montgomery Ward sewing machine. I have no idea how old it is. I got it for FREE off of freecycle, had to put about $100 into it to make it go, but it's a workhorse for over a year and a half now.

But, I was wondering...

Is there a way to find out WHO made this machine FOR M/W? Kind of like Janome makes for Kennmore.

Thanks for your help.

-gina

------
Sew much fabric... Sew little time...

Ann B.


Advanced Beginner
MA USA
Member since 4/20/02
Posts: 882



Date: 2/16/06 8:00 PM

I had one, from around 1978. (Still do, but not in use). I think it was made by the White Company. It is a place to try, anyway. Good luck on your quest. ~Ann

Betakin


Advanced
AZ USA
Member since 4/22/04
Posts: 7282





In reply to Laideebugz



Date: 2/17/06 1:53 AM

I sold Wards machines for almost 5 years starting back in the early 1980's. Their machines had different makers. Their first serger was from Happy company and it was only a 3 thread. happy a larger company might have also made some of the sewing machines. One of the all metal Wards machines that was a top of the line was similar to a Bernette model. It seems there was a line of models that were from Necchi but all machines had the Signature name brand. I think I remember a tech recently posted some Wards models were made by Brother. Signature models varied so much in quality, features and price. Way back then there was a computerized model that sewed either with or without the foot control. Some of todays models are like that too, having just an on and off button. It seems Elna had computerized models that were similar around that time. It's hard to remember.

Bill Holman

WI USA
Member since 8/29/04
Posts: 566





In reply to Laideebugz

1 member likes this.



Date: 2/17/06 12:26 PM

Until about 1955, almost all MW machines were made by National in Belvedere, IL. One exception was the little grey straight stitch free arm that was made by Bell, and distributed to MW thru National, as well as to numerous other retailers. Somewhere in the mid-50s, MW decided that they wanted a wider range of machines, and dropped National, which (with other setbacks) put National out of business. Almost all of MWs machines from here on were made by "Happy" in Japan and (later) Taiwan. The use of the "Signature" name was adopted sometime after the switch to Happy.

The recollection about Brother was from the discussion about the Coronado brand that was sold by Gamble Stores.

The short term supply of Necchi made machines was to Sears, not Wards. This was when Necchi first produced what was later sold as the "Logica", and for a few(?) years, gave them to Sears exclusively to sell as the "Sensor Sew."

Bill Holman

Laideebugz

Advanced Beginner
PA USA
Member since 4/10/05
Posts: 92



Date: 2/17/06 3:15 PM

thanks for the input on the machine.

Is HAPPY tied anyway to Janome? I had a sew/vac repair guy tell me the MW machines were made by Janome, which is what started my question in the first place.

thanks again!
-gina

------
Sew much fabric... Sew little time...

Betakin


Advanced
AZ USA
Member since 4/22/04
Posts: 7282





In reply to Laideebugz



Date: 2/17/06 3:33 PM

Janome back then might have been known as New Home. Was your tech referring to the Sears machines which are now Janome made? Bill will probably have an answer for you. I hope he comes back to answer. I'm so glad he posted, I was hoping he would because I knew he would have answers. I also wanted to ask him who made the all metal Signature that resembled the Bernette model made then. It was an outstanding machine I cannot remember the model number it seems it was the 1959 or 1963 and grey in color. This model was very different from the other Wards models especially in performance. I wish I would have purchased one back then. Sheesh I wish I had a memory.
-- Edited on 2/17/06 3:36 PM --

Bill Holman

WI USA
Member since 8/29/04
Posts: 566

1 member likes this.




Date: 2/17/06 5:00 PM

I am not aware of any connection between Happy & Janome. Sears' Asian machines used to be primarily (not all) made by Maruzen, which is now Jaguar. They switched to Janome, I'm guessing about 1990. To the best of my knowledge, all the MW Signatures were made by Happy, and most were pretty good machines. Following is a cut and paste from Internet websites about the history of Happy:

HAPPY INDUSTRIAL CORP.

Happy is headquartered in Yamagata, Japan, with additional factories in Taiwan. Products such as industrial and home-use sewing machines, over-lock sewing machines, computer-controlled multihead embroidery sewing machines, coin sorting equipment, food processors, automobile parts and factory line automation systems are produced at these facilities.

Happy is a subsidiary of Tohoku Seiki Industries Ltd., one of the leading manufacturers of shuttle races and hooks, considered the heart of a sewing machine. The company also manufactures automobile parts and consumer items such as coffee makers, as well as designs and develops specialty machines such as custom-built industrial robots.

Following is a listing of the other members of the Happy Group:

K.K. Tokyo Happy, K.K. Harachu, Happy Kyowa K.K., Yamagata Transportation K.K, Yamagata Denko K.K., Happy Mould Industries K.K, Okura Seiki K.K., and Yamagata Fashion School.

Chronology of Happy:

1923 - Taking advantage of the local climate and resources, Happy makes its initial launch in the foundry industry. (Today, HAPPY's Corporate Headquarters occupies site of original foundry.)
1947 - Grand opening of Tokyo Office
1948 - Grand Opening of Osaka Office. HAPPY begins exporting sewing machines around the world.
1953 - Change company name to Happy Sewing Machine Mfg. Co., LTD
1955 - Happy begins direct sales of sewing equipment to Montgomery Ward's. Machines are sold under the Montgomery Wards' label.
1965 - Happy splits into two divisions. Happy Sewing Machine Division and Happy Machinery Division.
1978 - Opening of Taiwan Happy Sewing Machine Mgr. Co., Ltd.
1980 - Establishment of liaison office in Dusseldorf, Germany. During this period, many electronics manufacturers establish plants in Yamagata, Japan. HAPPY concentrates on development and manufacturing of computerized sewing machines.
1984 - Company is further structured into Happy Sewing Machine Div., Mechatronic Div., and Machinery Div. Happy introduces its line of computer-controlled multi-head sewing machines.
1985 - Change company name to Happy Industrial Corporation.
2003 - HAPPY introduces the HCS Voyager compact single-head, the first portable machine of its size with big-machine capabilities.

Laideebugz

Advanced Beginner
PA USA
Member since 4/10/05
Posts: 92



Date: 2/17/06 5:21 PM

thanks bill for all of that info!

------
Sew much fabric... Sew little time...

Betakin


Advanced
AZ USA
Member since 4/22/04
Posts: 7282



Date: 2/18/06 0:45 AM

Just to add a little info to Bill's post. Maruzen now Jaguar makes machines for White.
Printable Version
* Advertising and soliciting is strictly prohibited on PatternReview.com. If you find a post which is not in agreement with our Terms and Conditions, please click on the Report Post button to report it.
10 Clever Techniques To Help You Sew Like a Pro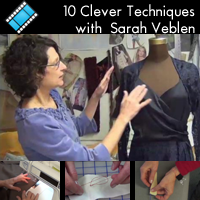 Fun with Fitting - BODICE w Darts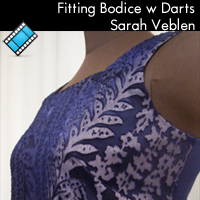 BurdaStyle Magazine 08-2009-128

by: mkruszewsk...
Review
StyleArc Ella Frill Knit Cardi

by: CissieW
Review
Sewing Workshop Salsa Blouse Pattern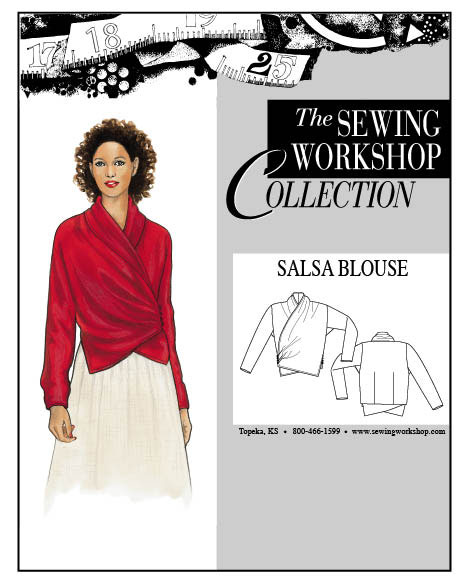 Buy Now
Favorite Things Lounge Around Pattern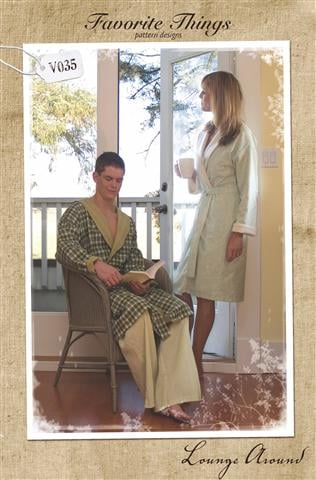 Buy Now