Gwendy

Member since 11/10/06
Posts: 6



Date: 12/28/06 5:28 PM

HI! I have a Singer 7422. The bobbin case broke a while back and I bought one at the Singer store today. He told me for $40 he would install it. Well I paid $22 for the part and this is only my backup machine so I really do not want to put $60 into a machine that was less then $200. I can't seem to get the thing in properly. Can anyone tell me how? Is there a picture of or directions for doing this? Any help would be greatly appreciated.

missmarym

Beginner
Member since 7/21/06
Posts: 36





In reply to Gwendy



Date: 12/30/06 11:55 PM

Gwendy, there is a marvelous Yahoo group of "shade tree" sewing machine mechanics called WEFIXIT. You may want to check it out.



Member since 12/31/69



Date: 12/31/06 0:12 AM

Gwendy, Honestly, I don't have any experience tinkering with the Singer 7422. But, I believe you will have to remove the needle plate and the bobbin case should just come out relatively easily. In the manual, there should be directions for doing this in the cleaning and maintenance section. Really, the bobbin case should be removed periodically for cleaning out the fuzzies and such.

ladyprophettlm

Advanced Beginner
Mississippi USA
Member since 9/3/13
Posts: 1



Date: 9/3/13 10:42 PM

What size bobbins do I use for a Singer Advance 7422?

a.rose.sews

Advanced
Utah USA
Member since 6/14/13
Posts: 83





Date: 9/3/13 11:36 PM

Yes, you need to remove the needle plate. But shouldn't have to loosen any screws. When the bobbin holder is a little hard to get out, I turn the hand wheel until the open space on the hook is at the upper, left corner, then it usually comes out. When you put it back in, it just sits on the hook, which is just the metal ring that turns around when you turn the hand wheel. There's a "finger" that sticks out from the upper, left corner. The bobbin holder goes under that finger. On the front of the bobbin holder, there's a little nub. The nub should be able to bounce off of a spring at the front, right.

I can't find a good picture on Google, so I'll put one on my blog. http://www.shesasewingmachinemechanic.blogspot.com





------
Annette -- Sewing Machine Mechanic
Bernina 230, Bernina 800DL serger, Kenmore (60 lbs), Singer Treaddle 1901, White serger, Mercury MO111 industrial, shell-stitch machine, plus several to fix and sell or use for parts.

a.rose.sews

Advanced
Utah USA
Member since 6/14/13
Posts: 83





In reply to ladyprophettlm <<



Date: 9/4/13 0:32 AM

The standard 10 hole metal bobbins work well in those. There are plastic ones that are the same size, but the edges get cut-up, and then they don't play nice.



------
Annette -- Sewing Machine Mechanic
Bernina 230, Bernina 800DL serger, Kenmore (60 lbs), Singer Treaddle 1901, White serger, Mercury MO111 industrial, shell-stitch machine, plus several to fix and sell or use for parts.

bestgrammy


Oregon USA
Member since 8/29/06
Posts: 3556





In reply to ladyprophettlm <<



Date: 9/4/13 1:25 AM

Hello ladyprophettlm...welcome to PR.

Do you have a manual for your Singer Advance 7422?

Online at singerco.com is a pdf manual free for download which copies can be printed from if you need a manual.

On page 8 of the pdf manual...it states "When purchasing additional bobbins, be sure they are Class 15 J." On page 14 of the pdf manual...it states "Be sure to use Class 15 J bobbins".

I don't know what the difference is between normal class 15 and class 15 J...evidently there is a size and/or a shape difference so for the 7422 the Singer manual states to use 15 J.

What sewing supply stores are near by you? Do you have a Joann's or Hancock's near by?

Edited to add: Using the wrong size bobbin for your 7422 can cause damage to its bobbin case/bobbin holder (names used interchangeably). A new bobbin case for a 7422 online is about $20 plus shipping...so enough of an expense to want to avoid it by using the bobbin instructed to use by the 7422's manual.


-- Edited on 9/4/13 9:59 AM --

bestgrammy


Oregon USA
Member since 8/29/06
Posts: 3556





In reply to a.rose.sews <<



Date: 9/4/13 10:40 AM

Quote: a.rose.sews
http://www.shesasewingmachinemechanic.blogspot.com



That is a great blog...enjoyed the pics of the Hall of Shame sewing machines. I am a visual learner and love good pics...and those are really nicely done.

Good bits of info too. We are always posting here at PR about how often to oil. Manuals are vague about that. Surprised me to read on your blog for a vertical bobbin system to clean and oil the bobbin case area after 3 hours of use. That was an eye opener for sure.

Sorry about your hands...healing from the screwdriver injury?
-- Edited on 9/4/13 10:57 AM --
beauturbo

Advanced
California USA
Member since 5/2/09
Posts: 3515





1 member likes this.



Date: 9/4/13 10:50 AM

Sounds like a miss-understanding to me. I doubt anyone would really charge you a whole extra $40 labor to just take the little screws out of your stitch plate and pop in a new bobbin case. And you should know how to do that anyways, since it's in (with directions and pictures and everything) your owners manual, and you need to do that anyways just every now and then to even keep the machine clean and be able to keep on sewing. I think instead he whomever it was, was trying to tell you possibly, that just putting a new bobbin case in there (to replace the broken one) was still not going to make it able to stitch anymore instead. Or maybe it would or would not just depending. Only you know as you were there.

So maybe when you go to put your new bobbin case in, the hook has already moved from the forceful event when then needle last slammed into the old bobbin case, and broke that one, so things are not lined up anymore, and when you go to put the new one in, your needle is still going to be hitting the new bobbin case too. Or maybe not.


But when you put the new one in (just in case to be safe) don't do that, and then step on your foot control at all. Instead just only turn the fly wheel by hand and sew for real like that a bit first, just to make sure everything O.K. and no needle slamming into the new bobbin case either, or even the new bobbin case might break too.

There actually is a big "bobbin case breaking and sewing machine untiming" issue in the difference between a regular tall class 15 bobbin with straight across flanges on it, and a shorter class 15 J bobbin, with slightly curved flanges. If you use a regular tall class 15 bobbin in a machine made to use a shorter class 15 J one instead, then the bobbin is a bit too tall. Then when sewing along, since the thread has to pass over it with each stitch, eventually one time it tries to do that, the thread will get hooked under that too tall straight flange and you will have a forcefull event. If using too tall bobbins by accident, maybe that is even what happened to your last bobbin case. Better to just use the kind the machine was made for.

Also putting this here right in print for Rose, as I think she is not aware of it.
-- Edited on 9/4/13 10:57 AM --
-- Edited on 9/4/13 11:14 AM --

bestgrammy


Oregon USA
Member since 8/29/06
Posts: 3556





Date: 9/4/13 11:19 AM

Quote: beauturbo
There actually is a big "bobbin case breaking and sewing machine untiming" issue in the difference between a regular tall class 15 bobbin with straight across flanges on it, and a shorter class 15 J bobbin, with slightly curved flanges. If you use a regular tall class 15 bobbin in a machine made to use a shorter class 15 J one instead, then the bobbin is a bit too tall. Then when sewing along, since the thread has to pass over it with each stitch, eventually one time it tries to do that, the thread will get hooked under that too tall straight flange and you will have a forcefull event. If using too tall bobbins by accident, maybe that is even what happened to your last bobbin case. Better to just use the kind the machine was made for.
-- Edited on 9/4/13 10:57 AM --


beauturbo...thank you for this explanation...just what is needed for ladyprophettlm's question about what bobbin to use in her Singer 7422.

I only knew what the 7422's pdf manual stated about being sure to 15 J bobbins...and other info online which stated that using other bobbins would damage the bobbin case...but not how or why.

From your info now I know the difference in size and shape between Class 15 and Class 15 J bobbins. I just might someday have a sm that use a 15 J bobbin and this info will be well remembered.

A bobbin is a small part of a sewing machine system...but it has a big impact on a sm's sewing quality. Reminds me of the poem Tale of a Nail. For want of a nail the shoe was lost...For want of a shoe the horse was lost...For want of a horse the rider was lost...etc.

Edited to add: Wondering about the effect of an opposite scenario...using a 15 J bobbin in a sm needing a 15?
-- Edited on 9/4/13 11:31 AM --
Printable Version
* Advertising and soliciting is strictly prohibited on PatternReview.com. If you find a post which is not in agreement with our Terms and Conditions, please click on the Report Post button to report it.
Break your Serger Out of the Box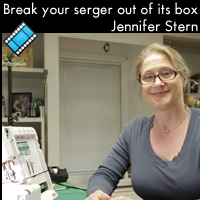 Put it on the Bias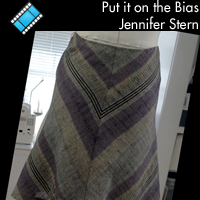 Vogue Patterns 1549

by: becca a
Review
SewBaby Clutter Catchers Pattern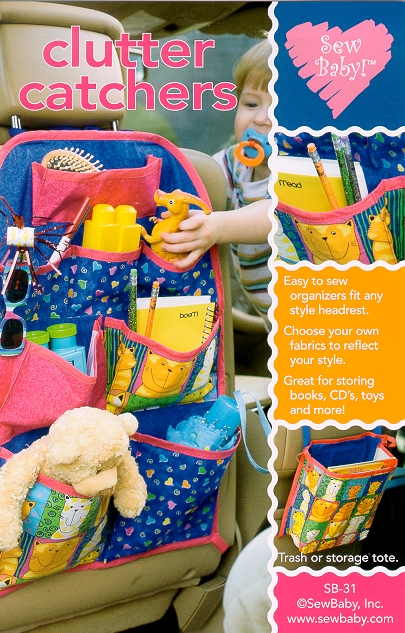 Buy Now
Favorite Things The Boot Slippers Pattern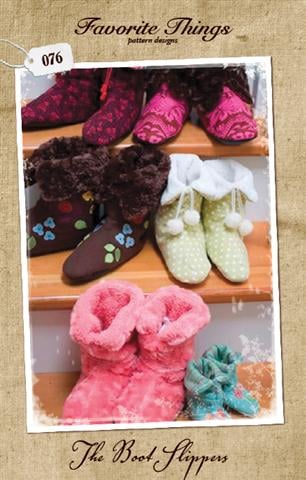 Buy Now
Ottobre Design Magazine 01-2011-20

by: SewMentalM...
Review