ElsaD


Alberta CANADA
Member since 1/7/06
Posts: 179
Skill: Intermediate



Date: 7/15/07 0:22 AM

I'm right handed and my right hand/wrist is in a cast and has been for a week. I miss sewing and think I'm, grumpy because of it. (Accident happened while biking. I recently replaced my 22-year old road bike with a mountain bike. The new bike had tighter brakes, of course, and I went over my handle-bars.) So tell me, have others of you ended up in a cast for a few weeks? How did you persist in sewing? And if you weren't able to sew, how did you rest, or find other outlets?

------
ElsaD

Lady_Mame


Washington USA
Member since 3/11/07
Posts: 2074
Skill: Intermediate



Date: 7/15/07 1:22 AM

It occurs to me if you are very dexterious you may be able to place your machine on the floor and use your hand to control the speed while using your feet to guide the fabric. My sister has the toe dexterity to do this if she tried, so please understand I am not making fun. If the cast is going to be on for a lengthy amount of time, this may be the only solution....

Possibly you could also use a sticky substance on your vast to hold the fabric firmly in place while you use the other hand for handsewing... a water soluable spray glue perhaps?

Edited for clarity.
-- Edited on 7/15/07 1:26 AM --

------
Needle Needle Straight and Slim, Dust and Sweep the House for Him! --Grimm Fairy Tales

Heathar


Texas USA
Member since 7/9/07
Posts: 57
Skill: Advanced Beginner



Date: 7/15/07 2:04 AM

It can be done.

I've completed many a project with my 4yo DD sitting in my lap, using only my left hand. I'd use the cast as a weight to hold the fabric in place while pinning. Depending on where the foot lever is on your machine, the most cumbersome part is lowering the foot while keeping the material where you want it. It may take some practice, but I'll bet it's not as tough as you think it'll be. (And you won't have a squirming child between you and the machine )

Cutting may be difficult to learn, especially if you have right-handed scissors. You just have to get used to having the 'wrong' blade on top. If you'll be casted for a while, you may want to buy an inexpensive pair of universal scissors...the grips are rounded instead of angled so they can be used with the left hand. Most of these will have something on the packaging about being left-hand friendly. Better yet, you could try to get someone to cut for you...

Good luck!

------
Heathar

Reggies Mom

USA
Member since 9/12/05
Posts: 1707





Date: 7/15/07 2:29 AM

Heathar...

It's so interesting what you're saying here. Maybe all that's necessary is a little concentration, determination, and practice. I've always been a solo right-hander but Dh is basically ambidextrous with any tool like saw, hammer, scissors, etc...not so much with a pen though he can do it (but just looks a little like chicken scratch).

I think I need to free up my mind and try to learn to work with the opposite hand. Thanks for putting me onto such an idea!

------
"Some luck lies in not getting what you thought you wanted but getting what you have, which once you have got it you may be smart enough to see is what you would have wanted had you known."
~Garrison Keillor~

kkm

Ohio USA
Member since 1/25/05
Posts: 57
Skill: Intermediate





Date: 7/15/07 7:48 AM

Hi ElsaD,

Yes, you can sew one handed, I do it all the time. However you will have to change your thought process a bit-as I'm sure you're already doing just for things like dressing, eating and typing! As you may have already found out, leverage and gravity are your best friends when you don't have the balanced control of working with two hands.
Cutting fabrics and patterns-I use the floor instead of a tabletop, smaller pieces I cut on my ironing board. The canvas cover grips it and I rotate as necessary to stay accurate. I use both right and left handed sissors, as long as they're sharp, they'll be accurate. Dull sissors will not work.
Sewing-Pin and baste, probably more than you used to, just to keep it together as you move to the machine. I now have a lucite table for my machine and serger, but I sewed for a long time without one. Anything you can find to hold the weight of the fabric up to or near the level of you machine will work, I've used cardboard and plastic storage boxes and
bundles of fabric. If you have a needle down position on your machine use it to keep a grip on the fabric while you aline the fabric in front of the needle, (you'll be doing that a lot!), otherwise just leave the needle in as much as you can until you're ready to move on to your next step. Normally, your left hand guides the fabric, it still will, you'll just have to go back and forth between guiding & repositioning the fabric.
If this sounds crazy and slow, it is, but it's better than not sewing. You can also take this time to dream and plan, read through articles, sort and tidy everything in your sewing area. Then when you are ready to start sewing again, you can jump right in.
I hope this helps some, let me know if you have any questions on how I do (or don't do!) a process.

Karen

PKPudlin


North Carolina USA
Member since 7/19/05
Posts: 233
Skill: Intermediate



Date: 7/15/07 8:42 AM

During the period after my hand injury and after the surgeries (both hands!), I learned to do a bunch of things one-handed - sew, type, even play the piano a bit (after a fashion.....). It's not as easy as with two hands, and DH or DD had to do some cutting for me in the sewing room. The remainder of construction was challenging and slow, but I was able to get it done! I found it therapeutic because it got my mind off the pain, inconvenience and feelings of helplessness. So fumble away - this too shall pass!

------
Just a Yankee girl in a Southern world.

ElsaD


Alberta CANADA
Member since 1/7/06
Posts: 179
Skill: Intermediate



Date: 7/15/07 10:35 AM

Thanks! I knew there's be some great, common sense, determinded wisdom out there. Including from ones that this has happened to before in a cast (Lynn) and for whom this has become a way of life (Karen). Thanks for your wisdom everyone. I'll sew this afternoon, someway, somehow!

------
ElsaD

Tov


Alabama USA
Member since 5/1/05
Posts: 233
Skill: Intermediate



Date: 7/15/07 11:33 AM

Ouch! Sorry to hear about the accident. I hope your recovery goes well.

Sewing one handed? Yes, absolutely possible. Take your time and find out what works for you. Later on, you'll be able to pin, hand baste, sew and all sorts of things with both hands. And that's a plus.

Also you'll be able to brush your teeth left handed without your head bobbing about!



------
Viv



CarolynGM


Board Moderator
Arkansas USA
Member since 3/9/03
Posts: 2854





Date: 7/15/07 12:17 PM

Hi Elsa -- I broke my right wrist earlier this year. The only sewing I did was some soft knitted "arm socks" to wear under the itchy, scratchy splint. I was able to cut them left-handed with a rotary cutter and stitch them up on the serger. I didn't attempt anything else because I was instructed not to lift anything heavier than a pencil in my right hand (what little of it was sticking out). I really missed sewing too, but spent my time learning to use a mouse left-handed, eat with my left hand, and cook left-handed. I also read several books and watched a lot of movies.

Be careful about trying to use your right arm in odd ways. I was doing all sorts of weird things like using my splinted, immobilized forearm to support and lift heavy objects. My hand/wrist is fine now, but I ended up with a torn rotator cuff.

------
Carolyn


Lady_Mame


Washington USA
Member since 3/11/07
Posts: 2074
Skill: Intermediate



Date: 7/15/07 3:16 PM

Oh I feel silly. I was under the impression the arm in the cast was completely imobilized without fingers or the ability to move from the shoulder/elbow.

------
Needle Needle Straight and Slim, Dust and Sweep the House for Him! --Grimm Fairy Tales
Printable Version
* Advertising and soliciting is strictly prohibited on PatternReview.com. If you find a post which is not in agreement with our Terms and Conditions, please click on the Report Post button to report it.
Online Class
Altering Pants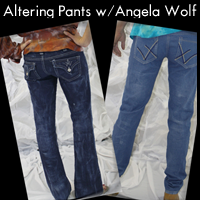 Online Class
Create a Jacket Muslin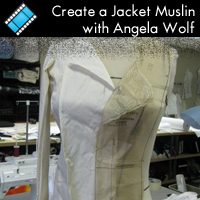 Self Drafted Pattern 99383-1000

by: julliams
Review
Simplicity 3588

by: Jennifer s...
Review
Sewing Workshop Salsa Blouse Pattern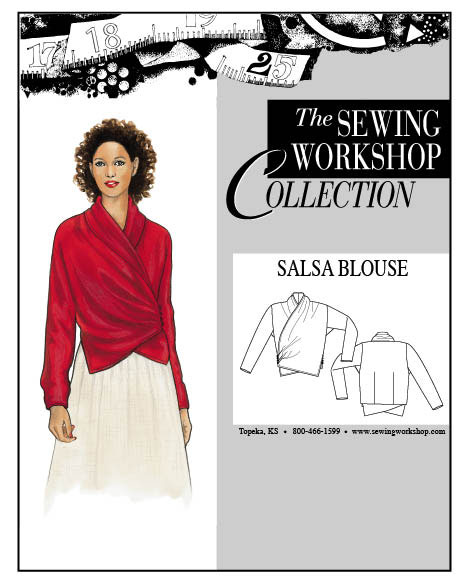 Pattern Details
Fit For Art Sleeve & Cuff Variations for Tabula Rasa Jacket Pattern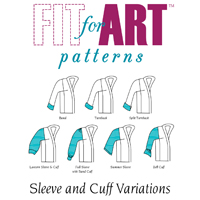 Pattern Details