PattiAnnJ


Advanced
USA
Member since 12/3/06
Posts: 7644

1 member likes this.




Date: 7/17/07 4:36 PM

Loriy gave me the idea to begin this discussion as Mary T's was being "shanghaied".....with good intentions.

I have two EMs. My original is the Brother PE150, which I believe is no longer being manufactured, and the BabyLock Ellegante, which rocks!

I recycle waxed paper, foil, clear wrap boxes and use them to store rolls of stabilizer.

I also like to use 505 temporary spray adhesive when I don't want to hoop the fabric. I have a shallow box that I use as a "spray booth" to spray the stabilizer to transform it into sticky stabilizer. I hoop the stabilizer, lay a scraps over the hoop edge so just the stabilizer catches the spray.

All comments welcomed!


-- Edited on 7/17/07 4:38 PM --

------
"Improvise, adapt and overcome." - Clint Eastwood/Heartbreak Ridge

sewbluetiful


Intermediate
Missouri USA
Member since 2/8/07
Posts: 401





In reply to PattiAnnJ

1 member likes this.



Date: 7/17/07 10:56 PM

I have 3 EM, but i only use 2 at the moment, a Viking D1, and a Deco 330, i have done free standing lace mostly,, bowls, doilys, a few in-the-hoop things,, right now i am doing clothes, but an going to try to start on quilts, there are a lot of sights that have absolutely gorgeous quilt embroidery designs,,

And yes i have done the hoopless methed,, not quite sure what you mean by this,,,
----------------------
I have a shallow box that I use as a "spray booth" to spray the stabilizer to transform it into sticky stabilizer. I hoop the stabilizer, lay a scraps over the hoop edge so just the stabilizer catches the spray
----------------
i hoop stabilizer, then spray with Dritz adhesive spray,, then lay my project on top... sometimes i pin it around the edges as well, but i have to really watch when i do this, so not to hit the needle,,, i have even done this with wss, but i don't spay it as much so it doesn't melt...

I am by far no expert,, but i am trying,, will help if i can,,

------
Mickie

http://sew-something.blogspot.com/

PattiAnnJ


Advanced
USA
Member since 12/3/06
Posts: 7644





In reply to sewbluetiful



Date: 7/17/07 11:36 PM

I use the box so the spray is contained and not floating about.

I do the same as you do, but inside the open box. The scraps around the edge help keep the hoop from getting gummy from the spray.

------
"Improvise, adapt and overcome." - Clint Eastwood/Heartbreak Ridge

SouthernStitch


Intermediate
Member since 8/24/02
Posts: 10444



Date: 7/18/07 11:31 AM

Thanks for starting this thread, I think it will be very helpful. I'll ask Deepika if she'll make it pinnable.

------
Bernina 780, and 530
Juki TL2010
Babylock Evolution
Singer 403a

When life gives you green velvet curtains, make a green velvet dress.

PKPudlin


Intermediate
North Carolina USA
Member since 7/19/05
Posts: 233

1 member likes this.




Date: 7/18/07 4:08 PM

I am on my third EM, having graduated to a Brother PE 700 this past winter.
I went from a Simplicity PE II to a Viking Rose, which is a dual machine. Both only did a 4 x 4 field, although I did have the longer 3-position hoop for the Rose, which expanded my field to 6 x 4. Now I'm up to 5 x 7 (or 12 with the mega-hoop) and little Rosie just sews, which she does very well.

I have discovered Embroidery Library , which has TONS of designs and a sister site with all sorts of free projects and ideas. They're always having some sale or another and their prices are very reasonable.

For other items like needles, thread and stabilizer, I've had good luck with Embroidery.com . They carry the colors I need to fill the gaps in my Madiera Treasure Chest and their service is quick. They do have designs on there, too, but I felt they were rather pricey. This site also has embroidery-ready blanks and sewing furniture.

Other sites I like are:
Secrets of Machine Embroidery
Absolute Embroidery
MooseBStitchin'
A Stitch A Half
The Sewphisticated Stitcher
Platinum Embroidery

NAYY, and this only scratches the surface. Google "Machine Embroidery" and prepare to do a lot of clicking!
Hope this helps.
Lynn

------
Just a Yankee girl in a Southern world.



Member since 12/31/69



Date: 7/18/07 6:22 PM

I started the "In the Hoop" topic before I read this but it's OK to have both 'cause mine is only about one particular project. I buy my embroidery thread from Marathon in Texas. It's a wholesaler who also sells retail both online and in their place of business. I was taken there by a friend right before I moved back to Ohio and have since just called their toll-free number to order. My most favorite place to buy designs is Embroidery Library, already mentioned here, and now MooseBStitchin is on my favorite list. I bought Embird and a couple of the plug-ins from SecretsofEmbroidery but have never bought any designs there. I buy my needles at Jo-Ann's when they are having their 50% off notions sales and have bought stabilizer at various places but, so far, not from anybody online. I've tried using a box when spraying KK2000 on my stabilizer but generally just "wing" it. I read on another site one time that you should spray the article you are going to embroider and not the stabilizer so I try to do that now as much as possible.

Peggy L


Advanced
Tennessee USA
Member since 4/8/02
Posts: 5086



Date: 7/18/07 7:41 PM

Do you know where the Marathon retail store is located? I usually use Floriani polyester thread. I also have a lot of Madeira Rayon - I bought a big kit of it when I bought my first embroidery machine. I have a Pfaff 7570 and a Janome 350e.

My favorite places are already listed. I had a lot of fun last weekend with a "in the hoop" cosmetic bag. First time to try an "all in the hoop" project.

------
www.thereisjoyadventures.blogspot.com

Brian


Intermediate
Member since 8/31/02
Posts: 79

1 member likes this.




Date: 7/19/07 10:17 AM

I've talked to professional embroidery shops and they sometimes use double sided tape with very lightweight fabric. They use 4 strips, one strip on each side and place them first on the stabilizer. This, of course, would only work with light weight fabric. One thing I've learned is the importance of a basting stitch. Viking machines already have this with the 'fix' function. But I put basting stitches in my machine's memory for each hoop size. Embird will also create a basting stitch around the design but I find it easier to store mine and use it before all my designs. I've been known to place the stabilizer in the hoop, pin a square on the inside parameters of the hoop, machine or hand-baste the fabric to the stabilizer, remove the pins, and then embroider the design. I have less shifting if the fabric is basted to the stabilizer.



Member since 12/31/69





In reply to Peggy L



Date: 7/19/07 11:11 AM

It's in Carrollton, Peggy. Here's their address and their website: Marathon America, 1225 E. Crosby Rd. Suite #A-8, Carrollton, TX 75006. Phone (972) 245-75220 Fax (972) 323-0643 Toll Free 1-888-977-8282 website: www.marathonamerica.com.

They are Asian folks and have a pretty heavy accent but are pleasant and willing to repeat anything you don't understand. I buy the rayon thread but they also have poly. My last order was almost a year ago and the mini-cones were $1.95 each, up 10 cents from my previous order.

HTH!

Peggy L


Advanced
Tennessee USA
Member since 4/8/02
Posts: 5086



Date: 7/20/07 9:42 AM

Darn - I'm in the Houston area - a little too far for me to drive. I have such a good collection of Floriani threads going I think I'll stick to them!

------
www.thereisjoyadventures.blogspot.com
Printable Version
* Advertising and soliciting is strictly prohibited on PatternReview.com. If you find a post which is not in agreement with our Terms and Conditions, please click on the Report Post button to report it.
Altering Pants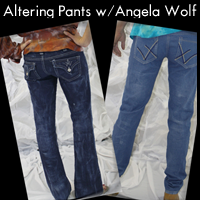 Expert Sewing Techniques for Jackets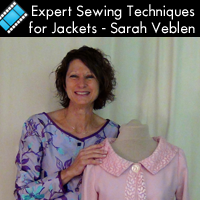 Japanese Pattern Books Stylish Dress Book

by: ajhewing
Review
Beginner Sewing Lab 103 - A downloadable Book by Shannon Gifford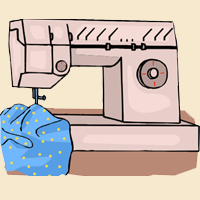 Buy Now
Sewing Workshop Chopin Blouse Pattern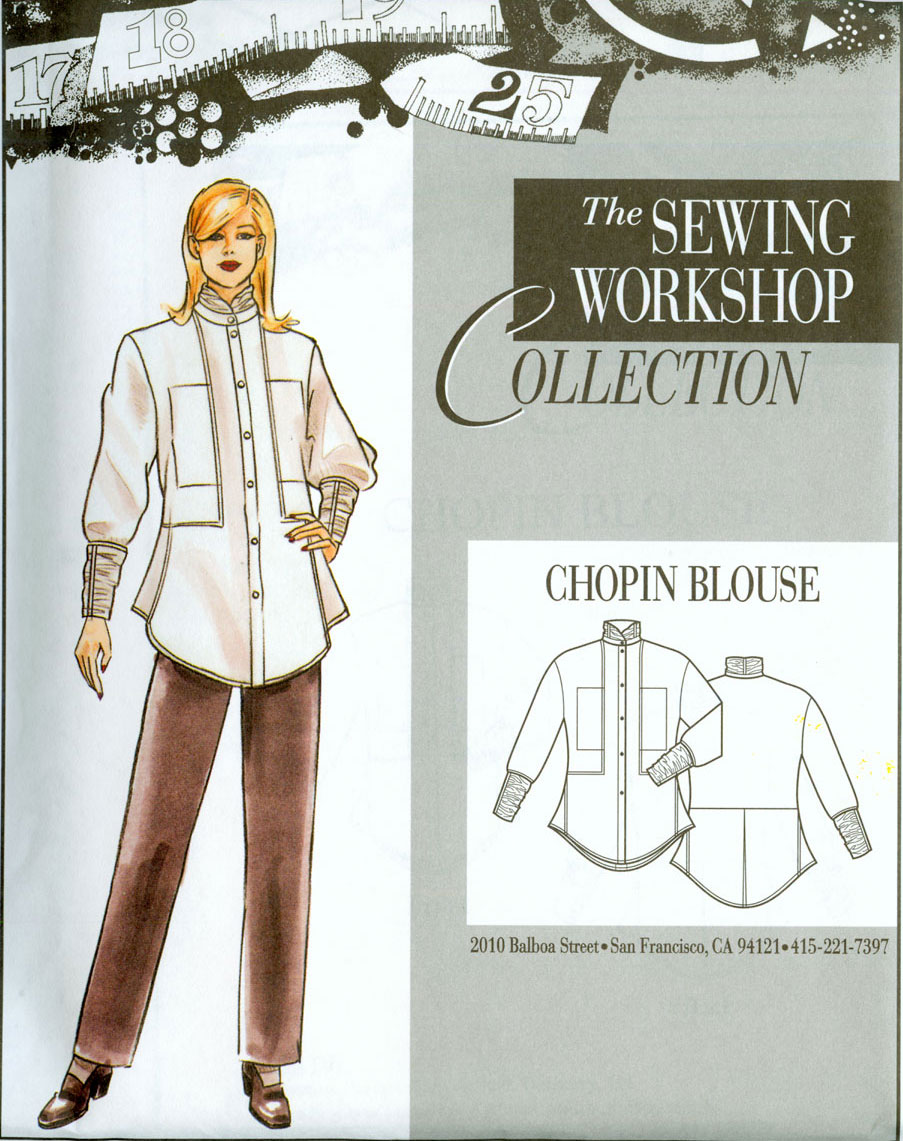 Buy Now
Vogue Patterns 8840

by: VirginiasD...
Review