Clareew


Hampshire United Kingdom
Member since 5/10/06
Posts: 1362
Skill: Intermediate



Date: 10/15/07 7:54 AM

Has anyone tried Dress Shop 7 Pro?

It has a lot of design options and I like the fact that it takes lots of measurements and deals with asymmetry.

------
Clare

Machines: Juki F600, Juki 654 serger, Bernina 550 for art work,Babylock BCLS , handcrank Singer 201
A Singer Featherweight Centennial and an old Necci in the loft waiting for TLC

http://art-by-clare.blogspot.co.uk/

KathySews


Michigan USA
Member since 10/1/06
Posts: 4253
Skill: Intermediate
Body Type:




Date: 10/15/07 6:58 PM

I did a trial and decided to go back to making pattern adjustments. I didn't like all the taping paper together, but as I think about it, that is not that big of a deal. I should try it again to see if I can truely print, glue and sew without alternation.

I do not have the PRO, sorry. just trial of the standard
-- Edited on 10/15/07 6:59 PM --

Clareew


Hampshire United Kingdom
Member since 5/10/06
Posts: 1362
Skill: Intermediate



In reply to KathySews

Date: 10/16/07 5:37 PM

Thanks for your input.

I have sent queries to LivingSoft (Dress Shop ) and have been impressed by their swift replies.

------
Clare

Machines: Juki F600, Juki 654 serger, Bernina 550 for art work,Babylock BCLS , handcrank Singer 201
A Singer Featherweight Centennial and an old Necci in the loft waiting for TLC

http://art-by-clare.blogspot.co.uk/

CMMinABQ


New Mexico USA
Member since 12/16/07
Posts: 2
Skill: Intermediate



In reply to Clareew

Date: 12/16/07 2:03 PM

Well, I made the mistake of buying DS7 (the standard version, not the pro). I did the trial download first, and it seemed pretty awesome, so I took a chance on paying for it.

A mistake, in my opinion.

Now that I've had a chance to play with it, I find it does wonky things when drafting...weird jagged lines, tapering seam allowances that make no sense, too much ease. Even when you tell it to draft for stretch fabrics, it gives too much ease (even when I chose "NO design ease" from the options!) There are also other strange bugs, one in the pattern layout feature. It shows you how to lay out the pieces on the fabric, and is supposed to compute the minimum yardage needed. This doesn't always work, and sometimes grossly over-estimates the yardage. Not a huge deal, because you can estimate yourself using the pattern pieces, but in my opinion a $200 piece of SW should work, even for the smallest things!

I had my fiance help me with my measurements, so I don't think that is the problem. He's an engineer and grew up with a carpenter father, so we were down to 16th's of an inch on my measurements, and followed the instructions exactly.

I'm not too happy with the "report a bug" process either. Most of my bug reports have been met with a simple "we can't re-create it." Which to me means, "we don't care."

Messages to the help boards are not always HELPful. Many times the board moderator answers "can such-and-such be done with this program" with "yes"...but no explanation as to HOW to do it! Gee, thanks!

Another thing...the patterns have NO symbols on them, (except for sleeves, as far as I can tell) like notches or circles or any of the things we use to make sure the pattern pieces are aligned when sewing. And yes, cutting and taping the pattern pieces sucks.

I'd like to try to get my money back, but I've had it for several months. I've read other reviews where people say it took them a YEAR to perfect using such drafting programs. So much for the dream of measure-print-sew with no alterations.



Laurasews


Colorado USA
Member since 12/27/04
Posts: 119
Skill: Advanced
Body Type:




Date: 12/28/07 11:37 PM

I have had Dress Shop since the early versions (2.0 ? I think). They are no longer developing DS, so I would recommend looking into My Pattern Designer (MPD) instead. Both of these programs use more measurements than other drafting programs. This can cause problems or solve them. Bad input means bad output, but in my experience, DS or MPD deal with many fitting issues very well if you take the measurements correctly. The problem is that it takes some commitment to make sure the measurements are taken correctly.

I also have PMB and Garment Designer. I like both of these programs as well (I guess I am a masochist). But, I find that DS or MPD (which is base upon the DS drafting philosophy) fit difficult figures better. For example, neither of the other two programs offer shoulder darts which are important for women who have slightly rounded backs.

None of these programs are perfect. With DS or MPD, I still have to check the seam allowances. I can fully trust the stitching line, but the seam allowances might not be perfectly positioned at 5/8" from the stitching line. Although this is a minor inconvenience, it is much easier to deal with than making a bunch of fitting adjustments. In fact, I often just print the pattern without seam allowances and use my rotary cutter with the guide to add them now.

It is important to note that with pattern drafting software, it is very helpful in creating slopers. From these, you can design on your own. they can also create many styles, but you really need to be ready to decide what style you want to get the look you want. You need to make decisions about length, distance from the neck or shoulder, amount of fullness, size of buttons, and therefore, the size of the front or back button overlap, etc. Understanding proportion and your body is very important. These programs, should you wish to conquer them will raise your sewing to a whole new level.

I can vouch for all of the programs, but only if you invest the time to take the measurements as each program instructs (and the instructions are different). With DS or MPD, they effectively accommodate for some figure changes that I don't think the other programs deal with as well, but there are other trade offs.

I like to take my basic fitting pieces from MPD lately and overlay other pattern design pieces on them to reach my endpoint. This way, I ensure that I have the bust shaping I need with the style elements tha someone else has proven. I am happy with the results most of the time. I just get tired of repeating the FBA over and over again...and now I don't have to. Now, I just copy the collar (or whatever ever) and can be confident that the base pattern fits...at least it is much better than any pattern that I can buy. I still make muslins, but it is because I am getting more educated about fit and I am getting pickier....otherwise, these patterns do fit way better than the commercial patterns.

With regards to support...it can be great...as good or better than any other company. They are very knowledgable...but they also get tired of being badgered. Sometimes, they dismiss problems too quickly, thinking that folks just don't understand the software or have measurment issues that they are reporting as software flaws. Sometimes, I get frustrated that they wait for many reports before responding. On other occasions, when they are truly convinced there is a problem, I have found no other company that is so quick in addressing the issue.

So... after trying many programs....I can still recommend this one. If you don't have many fitting issues, there may be other software programs that will be easier to conquer, but if you have fitting issues, I think I would recommend DS or MPD as the best on the market.

Laura

Debbie Cook


Member since 4/11/02
Posts: 9857



In reply to Laurasews

Date: 12/28/07 11:45 PM

Quote: Laurasews
For example, neither of the other two programs offer shoulder darts which are important for women who have slightly rounded backs.

Just a quick comment ...

PMB does offer shoulder darts.

------
--
"I base my fashion sense on what doesn't itch." — Gilda Radner
http://stitchesandseams.blogspot.com

RoriHomme

Oregon USA
Member since 9/3/09
Posts: 2
Skill: Beginner



In reply to Laurasews

Date: 1/12/10 6:31 PM

I realize your post was from a few years ago but I wondered if you had a preference between DS 8, which was recently released and the current version of MPD. I want to buy one of these and I'd love to hear your updated recommendation!!

Thanks very much!

Laurasews


Colorado USA
Member since 12/27/04
Posts: 119
Skill: Advanced
Body Type:




In reply to RoriHomme

Date: 1/14/10 0:17 AM

Hi RoriHomme,

I currently only use MPD and it is awesome! They just issued a new update a few months ago that improves the pant fit dramatically, and it was pretty good before the release. My mother has lost a lot of weight and her pants were looking terrible on her. Over Christmas, I took her measurements and she has since made 5-6 pairs of pants! She loves them and they look great on her. I was so inspired that I also made myself a pair. I have always love the pant fit I get with Burda, and more recently, with Jalie, but now, I think I will use MPD pants.

I also made a few knit tops over Christmas for myself and have worn them to death the last few weeks. Right now, I am wearing a black linen, raglan sleeve jacket with a gathered peplum that I made with MPD in March of 2008. I got compliments on it all day. Last night I cut out a yoked skirt pattern that I am going to make out of a fake snake skin knit that I have had for a while. I pin fit it and can't wait to get it done. It fit perfect...just need to shorten the hem a little from what I printed for the best proportion. I just love it when clothes fit! Go for the MPD over DS!!!

Laura

grammiepam

Texas USA
Member since 8/21/04
Posts: 1



In reply to Laurasews

Subject: Dress Shop newest version Date: 1/18/10 10:11 PM

I have had Dress Shop since version 2. The latest version is now version 8. They DO continue to support Dress Shop even though My Pattern Designer was developed to be powered by Windows while Dress Shop used DOS. No worries any more. The programmer is still keeping things going very well. Usually you can get a good answer now because you might hear from two of the designers. (I love it when they disagree; you can really get good information on your problem.)
If you are getting really wonky designs, something on your computer is not working with the software so that is probably the reason they could not duplicate the problem. The software is great now. Only a few of the seam allowances are still not accurate -- only the curves in my experience--and they are easy to fix. The pattern markings are great. They have all marks as well as your measurement lines with the inches (or cm.) written and the amount of ease is added also. If you make adjustments or just want to make a comment, you can have it written on the pattern itself.
Finding a measuring buddy is still the major difficulty so all the local groups are listed on the website. We really try to help each other. I am a member of the HUGS group (Houston Users Group) and have measured many people.

AdaH


Iowa USA
Member since 11/21/09
Posts: 2508
Skill: Intermediate



Date: 2/6/10 12:14 PM

I bought MPD in November 2009. I have the standard version. It has taken me a while to get my fit perfected as there are not as many measurements in the standard version as there are in the pro version. I have had a lot of help from the board members and Karen to get this software to work for me. My sloper has a really good fit. After I get my Simplicity vest finished (had to do a FBA on pattern) I am going to start making some tops and blouses using MPD. I am glad I bought the software.

------
Ada

Printable Version
* Advertising and soliciting is strictly prohibited on PatternReview.com. If you find a post which is not in agreement with our Terms and Conditions, please click on the Report Post button to report it.
Online Class
Leather 101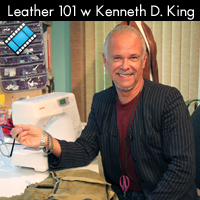 Online Class
Altering Pants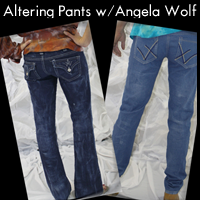 Other none

by: maria 6705
Review
Jennifer Stern The Perfectly Fitted Shirt by the Cup-Full Pattern ( Size 6-14(Cup A-DD) )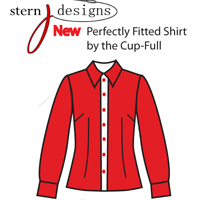 Pattern Details
Victoria Jones Collection Misses' Traditional Muumuu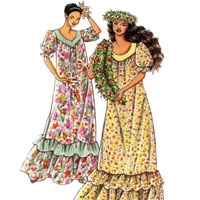 Pattern Details
Simplicity 0610

by: cleverkitt...
Review