Jennifer shaw


Member since 8/24/02
Posts: 2368
Skill: Intermediate
Body Type:




Date: 1/21/08 5:38 PM

Well I have just successfully tested a new cookie recipe for my Foods classes to make. Sables from the new Joy of Cooking. Yum! I would love to know if you have any tried and true recipes that would be easy for my high school students to make.. or any other recipes that rock your world.

This is our first week of cooking in the new semester- pretty much most of my students have passed( above a 75%) their lab fundamentals test.

Foods 2 is making cinnamon rolls for the business class and the other classes are making a variety of cookies- snickerdoodles, mexican chocolate cookies, sables, chocolate chip, and spice cookies. They get to make and eat their own cookies. I figure that if I start out with easy things to bake, we can get into progressively more challenging recipes as the semester goes on..

Thanks for your ideas!!

Sophiecat


Oregon USA
Member since 1/27/06
Posts: 827
Skill: Intermediate



In reply to Jennifer shaw

Date: 1/21/08 5:56 PM

Hi Jennifer,

Here is one of my favorite cookie recipes - the Seven Layer Bar, also known as Nanaimo Bars:

SEVEN LAYER BARS

PREHEAT OVEN TO 350°

PREPARE:
1 cup graham cracker crumbs
MELT: and pour into a 13" x 9" baking pan
1/2 cup butter (1 stick, or 1/4 lb)
SPRINKLE: then tap sides of pan to distribute evenly
graham cracker crumbs
POUR: evenly over crumbs
1 14 oz can sweetened condensed milk
LAYER: evenly, then press lightly into pan
1 cup shredded coconut
1 cup semisweet chocolate chips (6 oz)
1 cup butterscotch chips (6 oz)
1 cup chopped nuts (pecans, walnuts, etc.)

BAKE 25 TO 30 minutes. Cool in pan; cut into bars.

Makes 3 to 4 dozen

Really easy, and quite tasty!

If you would like recipes for main dishes that can be prepared in larger quantities and then frozen, I do have a few favorites; but these may be more than you want to get into with your students.

Regards,

Sophiecat

------
Well-behaved women rarely make history.
Laurel Ulrich

Margasweet


Member since 2/15/05
Posts: 844
Skill: Advanced Beginner
Body Type:




Date: 1/21/08 6:32 PM

What about making crepes? Then you can talk about different fillings, savory & sweet. It's nice to wrap leftovers in crepes--I think it's great to learn to make "fancy" but inexpensive and easy foods.

Marguerite

------
2007 fabric in: 7 1/2 yards; sewn: 7 yds +1/2 yd
2008 fabric in, 23 yards; sewn 20 yds; given away 6 yds -3 yd = -2 1/2 yd
2009 fabric in 41 1/4 yds, sewn 29 yds, given away 22 1/2 yds ; totals -10 1/4 = -12 3/4 yd
2010 fabric in 91 1/2 yds, sewn 27 yds, given away 1 1/2 yds; +63 yd = +50 1/4 yd
2011 fabric in: 55 yd.; sewn: 21 yd; given away: 20 yd +14 yd = +64 1/4 yd
2012 fabric in: 60 1/4 yd., sewn 25 1/4 yds, given away 16 yds, thrown away 3 yds scraps; UFOs completed: 7 ; totals +16 yd = +80 1/4 yd
2013 fabric in: 28 yds; sewn 25.7 yds.; given away 5 1/2 yd.s; projects 8, UFOs 4 -3 1/4 yd = +77 yd
2014 fabric in: 40.5 yd; sewn 33 yd; given away 12 1/2 yd; projects 7, UFOs 10; fabric totals this year -5 yds, since 2007 +72 yds

2015 fabric in: 30 yd
2015 fabric sewn: 16 yd.
2015 fabric given away: 7
2015 projects: 11 (5 gift bags, tablecloth, 2 gauze chemises, 2 table runners, Poppy vest)
2015 UFOs: 2 (journal cover, sage green tank dress)
2015 upcycles: 1 (velvet shirt cuffs=zippered bag)
started:

Stacy1

Colorado USA
Member since 4/23/06
Posts: 263
Skill: Beginner



In reply to Jennifer shaw

Date: 1/21/08 8:18 PM

Are you looking just for cookie recipes? I have some suggestions for other stuff, as well as cookies, but I hesitate you give you my cookie recipe because I have perfected it for high altitude. I'm in Denver. I wouldn't want to give you something that doesn't work quite right for your students.


Jennifer shaw


Member since 8/24/02
Posts: 2368
Skill: Intermediate
Body Type:




In reply to Stacy1

Date: 1/21/08 8:57 PM

Stacy1, I am looking for all kinds of recipes! I want some different ideas to choose from and do not have the time to test everything I want to make.. I am looking for inexpensive, more nutritious recipes that they (the kids) can easily replicate at home. The big hits from last semester were: pizza from scratch, pie, hamburgers( of course), cookies, brownies and spaghetti with a red sauce. I would love to do more veggie items, it's just I know that some teens really despise veggies.

Kim Winson


North Carolina USA
Member since 2/2/02
Posts: 693
Skill: Intermediate



Date: 1/21/08 9:33 PM

Hi Jennifer:
I like to eat my veggies in soups, here are a few of my favorite veggie soups:

Quick and Easy Vegetable Soup
The name says it all. This soup freezes well.

Yield: 6.00 servings
Ingredients

* 1 (14 ounce) can chicken broth
* 1 (11.5 ounce) can tomato-vegetable juice cocktail
* 1 cup water
* 1 large potato, diced
* 2 carrots, sliced
* 2 stalks celery, diced
* 1 (14.5 ounce) can diced tomatoes
* 1 cup chopped fresh green beans
* 1 cup fresh corn kernels
* salt and pepper to taste
* Creole seasoning to taste

Directions

In a large stock pot, combine broth, tomato juice, water, potatoes, carrots, celery, undrained chopped tomatoes, green beans, and corn. Season with salt, pepper and Creole seasoning. Bring to a boil and simmer for 30 minutes or until all vegetables are tender.

Cream of Celery Soup
A quick, easy soup made even easier by using pre-cut celery and packaged, julienned carrot strips.

Yield: 8.00 servings
Ingredients

* 3 cups chicken broth, fat-free, reduced sodium
* ¾ lb celery, coarsely chopped. (About 2-3 stalks)
* ¼ cup carrots, julienned (you can also use frozen sliced carrots)
* ¼ cup onions, chopped (you can use frozen diced onions)
* ¼ cup all purpose flour
* ¾ tsp salt
* ¼ tsp ground black or white pepper
* 3 cups hot, skim milk
* ¼ cup unsalted butter or margarine

Directions

Pour the chicken broth into a large pot and bring to a boil. Add the celery, carrots, and onion to the pot. Whisk together the flour, salt, pepper, and milk. Add to the pot along with the butter or margarine. Boil for 10 minutes, then ladle the soup into a blender and puree until the solids are liquified. If desired, strain the soup through a sieve.

Kim's note: This soup is equally delicious if you do not puree the veggies. Add some cooked chicken, noodles, and you have a creamy chicken noodle soup!

Classic Minestrone
As the saying goes, "Mm, mm, good!" To save time, look in the deli section of most grocery stores for pre-chopped carrots, celery, etc. Since all of the veggies will be cooked, you can also substitute frozen vegetables wherever you like.

Yield: 4.00 servings
Ingredients

* 3 tablespoons olive oil
* 1 leek, sliced
* 2 carrots, sliced
* 1 zucchini, thinly sliced
* ½ cup peas
* 2 stalks celery, thinly sliced
* 1 ½ quarts vegetable stock
* 1 pound chopped tomatoes
* 1 tablespoon chopped fresh thyme (or ½ tbsp dried thyme)
* 1 (15 ounce) can cannellini beans, with liquid
* ¼ cup elbow macaroni
* salt and ground black pepper to taste

Directions

Heat olive oil in a large saucepan, over medium heat. Add leek, carrots, zucchini, peas, and celery. (If using frozen veggies, just toss them into the pan without thawing.) Cover, and reduce heat to low. Cook for 15 minutes, shaking the pan occasionally.

Stir in the stock, tomatoes and thyme. Bring to a boil, then replace the lid, and reduce heat to low; simmer gently for 30 minutes.

Stir in the cannellini beans with liquid and pasta. Simmer for an additional 10 minutes, or until pasta is al dente. Add more vegetable stock or water as needed. Season with salt and pepper to taste before serving.

HTH!
Kim


------
Feeding myself for about $3.70 per day at http://mostlyhealthyrecipes.blogspot.com/ ; I update the blog weekly with my adventures in cooking cheap, healthy meals.



Stacy1

Colorado USA
Member since 4/23/06
Posts: 263
Skill: Beginner



In reply to Jennifer shaw

Date: 1/21/08 9:40 PM

Oooh, good!! Well, first I would love to share my very favorite, very easy, vegetarian recipe. No hard feelings if you think the kids won't like it, though.

It doesn't have a catchy name, unfortunately. I call it "Black-Eyed Peas on Cornbread"

1 package Jiffy cornbread muffin mix (like 33 cents)
1 egg
1/3 cup milk

1 tablespoon olive (or vegetable) oil
1 chopped green pepper, or about 1 cup
1 chopped onion, or about 1 cup
2 cloves minced garlic (I use the kind in the jar for ease)
2/3 cup instant uncooked rice
2 to 3 chopped roma tomatoes, or about 1 1/2 cups
1 teaspoon hot sauce, approx (Franks, Tabasco, etc)
1 15 oz can black-eyed peas, undrained

1. Prepare cornbread according to directions, as a bread. (I prefer to use the bread, but you could do the muffins, too)

2. While cornbread is baking, saute the pepper and onion in oil until softened, in a medium saucepan. Stir in garlic.

3. Add remaining ingredients, bring to a boil, reduce heat, and simmer about 10 minutes. You MAY need to add a small amount of water if the rice needs it, but I never do, especially if you remember to NOT drain the beans

Cut cornbread into squares and put on individual plates. Serve black-eyed pea mixture spooned over bread.
If there are leftovers, store the bread and veggie mixture separately.

I absolutely LOVE this recipe. The veggie mixture is so flavorful, and served over the sweet cornbread it is simply delicious.
I think it would be a great recipe for a cooking class because it is healthful and inexpensive, plus, it teaches chopping of different veggies, sauteing, and baking. The whole process takes me about 20 minutes, and makes 4 good-size servings. Good stuff!!

jaeng


New Jersey USA
Member since 3/8/06
Posts: 493
Skill: Intermediate



Date: 1/21/08 10:01 PM

My easiest would be ice box cake which only contain 3
ings. ,whipping cream, cookies and vanilla.
May be this isn't even count as a recipe orcooking at all, too easy.

SouthernStitch


USA
Member since 8/24/02
Posts: 11648
Skill: Intermediate
Body Type:




Date: 1/22/08 9:55 AM

My fave can be done either in a crock pot or on the stove.

Easy Creamy Chicken:
4 boneless, skinless chicken breasts or thighs
1 8 oz package cream cheese -- you can use no or low fat too.
1 can cream of whatever soup
1 packet of Hidden Valley Italian dressing mix
3 or more tblspoons milk if using stove top method
3/4 cup water if using stove top method

If using crock pot, just dump it all in and let it cook, stirring once - on low for 6 to 8 hours. The breasts will come apart in chunks as you stir and serve over noodles.

If cooking on the stove, cook the breasts in some olive oil, adding the water as it cooks. Retain the broth and cube the chicken.
Put the milk, cream cheese, cream soup and seasoning mix in a small dutch oven on stove top on medium, till it's a creamy liquid. Add the chicken breasts, with the retained chicken broth. Let simmer for about an hour and serve over noodles.
You can also use left over deboned chicken, and canned chicken broth too!
You can add milk to make it less thick, or add a little cornstarch dissolved in water or milk to make it thicker.

And here is one more that is a family favorite:

Easy Chicken and Dumplings

1 whole boiled, deboned chicken
OR, use frozen boneless chicken thighs or breasts. I let them partially defrost and that makes cubing easier. Brown on the stove in olive oil, and you don't have to cook all the way through.

1 can of 5 small refrigerator biscuits. cut in quarters
2 cans chicken broth
2 cans cream of whatever soup
1 cup evaporated milk
Chopped scallions (green onions)
salt and pepper to taste
Dump it all in the dutch oven except the biscuits and the onions, and let cook together at least 30 minutes on medium, or where it is slightly bubbling. Then, add the biscuits and onions and cook another 15 minutes till the biscuits are puffed up nicely and the onions are slightly wilted.

What I like about these recipes for kids is that it's okay to experiment, and mess up -- it will still come out okay. They can also deviate from the seasonings - using only what they like. The dumplings will come out fine w/o green onions for instance. And it would be fun to see how flaky biscuits come out different from butter ones? Maybe they could peel the layers and put in the pot instead of quartering them!

-- Edited on 1/22/08 9:58 AM --

------
Bernina 780, and 530
Viking Opal 690Q
Babylock Evolution
Singer 403a

When life gives you green velvet curtains, make a green velvet dress.

PVA


Oregon USA
Member since 3/28/04
Posts: 1666
Skill: Intermediate



Date: 1/22/08 11:03 AM

Hi Jennifer, I'd like to share a great favorite with my husband & all our friends. The downside is that it takes 1 hour in the oven & that may not work with the class time. But, here goes:

Corn Pudding
1 stick of butter (or margarine, melted)
1 can whole kernel corn
1 can creamed corn
1 oz. sour cream (equivalent of 1/8 teaspoon)
1 box Jiffy Corn Muffin Mix
Mix & bake 1 hour at 350 degrees.

Kids are funny about most veggies but who doesn't like corn?

When I take it to a potluck dinner I double it & go home with a clean casserole bowl!

Your class sounds wonderful!
-- Edited on 1/22/08 11:04 AM --

------
PVA (Pat) "A girl can't have too many scissors!"
If I don't have time to do it right, when will I have time to do it over?
Printable Version
* Advertising and soliciting is strictly prohibited on PatternReview.com. If you find a post which is not in agreement with our Terms and Conditions, please click on the Report Post button to report it.
Online Class
10 Clever Techniques To Help You Sew Like a Pro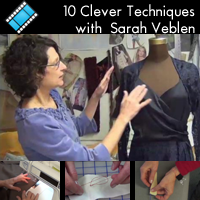 Online Class
Altering Pants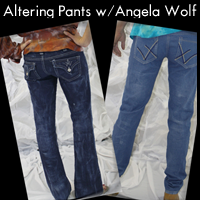 BurdaStyle Magazine 12-2013-119

by: touran
Review
Curve Runner 8 inch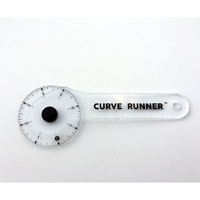 Pattern Details
THE MOULAGE - A CD book by Kenneth King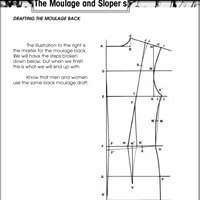 Pattern Details
StyleArc Kate Dress

by: CissieW
Review