Here's a quick and easy way to create a composite photo which you can use to display all your creations in either your contest entries or on your reviews. This tutorial is for Microsoft Paint application which is standard on all windows computers.
Paint is an easy to use photo editing program that comes free on every PC. If you do not have other photo editing software, you can use Paint to create composite pictures. Paint can be opened from the Windows Accessories menu option.
Alternatively, you can navigate to a picture you want to edit and open it by right clicking the picture as shown here: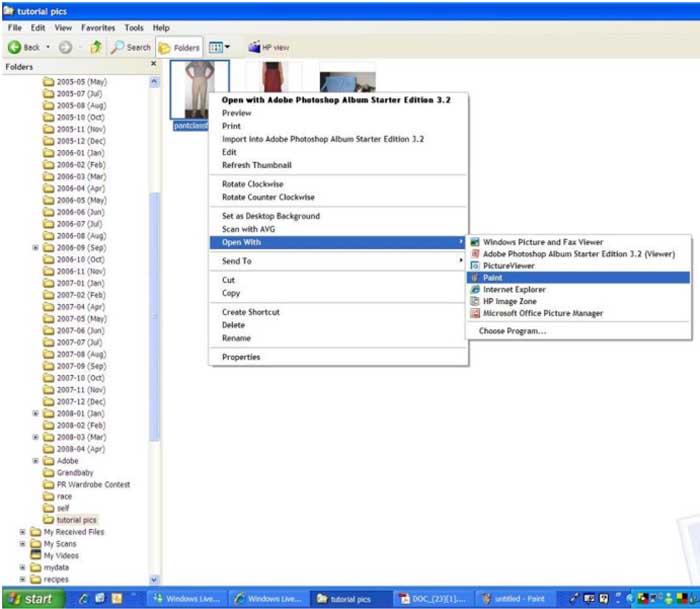 Once you have the picture open, enlarge the area outside the picture by positioning your mouse over a resize handle (small dots on edges of picture) and dragging.
In the illustration, I made the area wider.
You can also make it longer by repeating the process on a lower resize handle. This will give you space to paste in more pictures.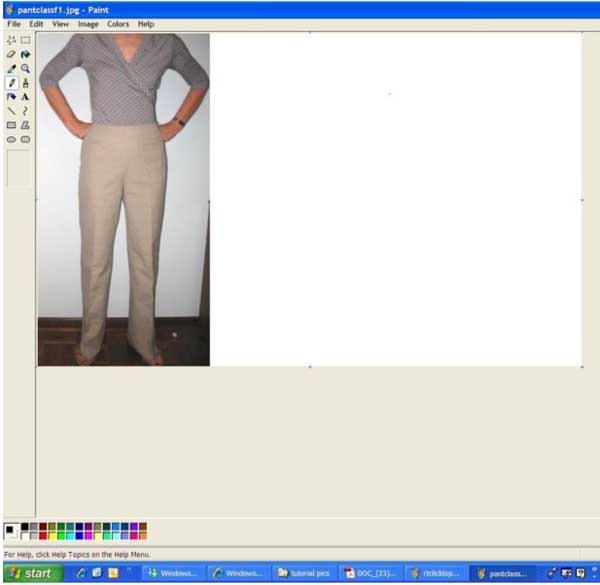 Now that you have a larger area to work with, open the second picture that you want to include in your composite.
Click on the select tool (box at upper right of tools on the sidebar).
Draw a box around the portion of the picture that you want to copy.
Then choose the Copy option from the Edit menu.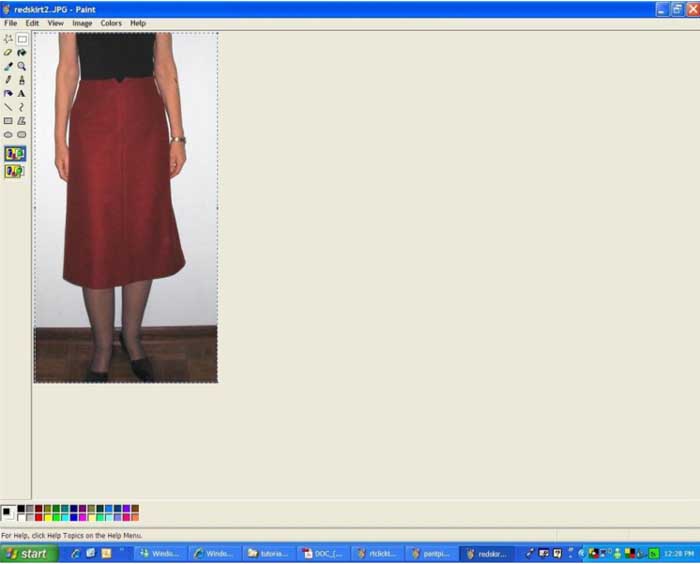 Now, return to the first picture, and choose Paste from the Edit Menu.
The second picture will be pasted right on top of the first picture
Using the move handles, use your mouse to drag the picture you just pasted. In this example, I have partially moved the red skirt.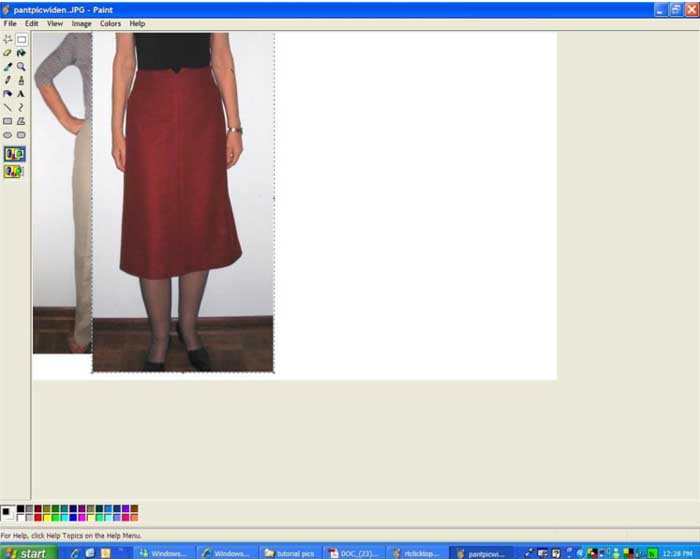 In this example, I have completed the move of the second picture to form a simple two photo composite.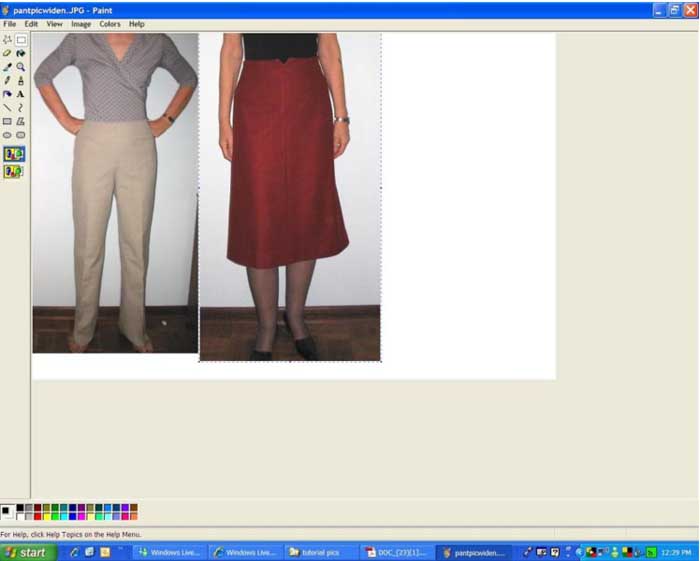 ------
Carolyn