ryankckids


Member since 1/3/06
Posts: 472
Skill: Intermediate



Date: 5/4/08 11:12 PM

I have a Maytag Cordless iron, that I love for it's cordlessness (but hate for the auto-off, loss of heat while pressing large things like fabric for cutting or tablecloths, now-peeling nonstick surface, and new inability to generate steam unless it's filled to past the "don't fill past here" line).:mad:

So...it's time. I purchased it just as I re-launched into sewing, and didn't really know **what** I'd want in an iron.

Here's what I do with my iron: iron dh's dress shirts (about 5 a week), a few of my things, tablecloths about twice a year, and lots of sewing. So, really, I want something that will do the shirts and the sewing

I've read every thread I could find, and am leaning toward the gravity-feed. But, I do want those shirts to be fast and easy ('cuz I really hate doing them...it takes me about 10 minutes a shirt...I've got lots of things I'd rather do with that hour!), and am unclear if the gravity feed is good for general laundry use.

The steam generators seem to last, at most, 4 years...and I'd sure like to not replace again in a few years.

I don't think the weight of a gravity feed will bug me, but several posters commented that they used their gravity feed irons for sewing only.

Also, will a good iron let me use less starch? I use the starch to help me de-wrinkle more easily. I'd like to use less, because my table pad gets so stained by starch that I end up replacing it every few months

Can ironing board covers be laundered? I fear the answer is no.

Are there "good" ironing boards? Mine is rusted along the vents (It's a Target one...I've had it about 3 years). I have it covered with aluminum foil, then the pad...and I cut the foil at the vents).

dh is all for **buy quality** so that we reduce our landfill contribution. I found the

Naomoto

for $277, which appears to be a good price. I was thinking of putting it on a rolling IV pole, but it may not be high enough. I'm also looking at

the Reliable steam generator

, which is much less expensive (they have a more expensive model that you can fill while the iron is hot - - maybe worth stepping up) though I can't find any reviews on PR. I thought about the Rowenta steam generator, too. I read about the Consew GF iron as well...I guess the documented longevity of the Noamoto has me leaning that way.

I know, you guys all must be annoyed with the multpile iron threads, but I'm pretty stuck.

tia

------
heather

I **was** on a 2008 fabric fast. My numbers have been removed (for obvious reasons) ;-)


jaeng


New Jersey USA
Member since 3/8/06
Posts: 493
Skill: Intermediate



Date: 5/4/08 11:25 PM

I use a very very old Naomoto iron/press
everything, it works great with just hot steam, I never use the starch so I don't know the answer. By the way, I use distilled water and never have clog problem.
My ironing table is just an office table, I laid many layers of muslins and old bed sheet on it so when
it gets dirty I can just wash the sheet or
lay other new muslin layer on it.


Marji


Missouri USA
Member since 9/19/06
Posts: 1866
Skill: Advanced



Date: 5/4/08 11:41 PM

you've read the other threads so you know that I had a Sussman that lasted 22+ years, and I just replaced it with a Naomoto (from Cleaners Supply for $277) that I'm very happy with. I don't expect to need to buy another iron again.

I use it in my sewing area - which is where it's hooked up, and I use it for ironing shirts, dresses when necessary, as well as sewing. Dsd, when she's home, uses my old Rowenta iron upstairs, because as you know, the gravity feed is not exactly portable.

I know of 2 people on Stitchers Guild who have the Naomoto and use IV poles for their water bottle, but if you do that, be sure to stabilize the base or it will tip over.

I have mine hanging from a hook from the exposed rafters in the basement ceiling - it's where I sew.

If I had the resources right now to dedicate to it, I'd buy a vacuum ironing board table - I've used them, and they are wonderful - but I'm not going to dedicate those kind of $ for a table.

Barring that, I'd really like a Polder ironing board - wider, double legs that are more stable, will support that end table off the back of the ironing board to hold an iron - a real necessity if you're getting a steam generator.

As far as the Reliable steam generator being Less expensive (?) are you sure you're looking at the whole system? The iron alone is less, but you have to buy the steam generator as well as the iron to have a system that works. I thought that the Reliable systems were in the area of $500 - I may be wrong on that though - but do check, before you find yourself with just an iron in the mail and no way to use it.

------
Marji
http://fiberartsafloat.blogspot.com


greco

Alabama USA
Member since 8/7/07
Posts: 371
Skill: Expert/Couture



Date: 5/5/08 0:48 AM

I've used all of the above mentioned and for all the reasons mentioned and for the duration of my almost 40 years working professionally in the industry also used the vacuum generator steam systems in the industrial arena and swore as soon as they became available at a domestic level I would save and own one. And I have and haven't regretted the investment. I can't begin to explain the time it saves and pleasure it adds to any task. I can't imagine working without it, it would absolutely add so many hours to each project.
If you have the opportunity to test one I highly recommend you do so just to see the difference. I can give you the name of a company I personally recommend for product quality and customer service if you are interested. For me it is one of those things in life that you don't don't how much you need until you have it. JF

Barbara3

USA
Member since 5/22/06
Posts: 1335
Skill: Intermediate



In reply to ryankckids

Date: 5/5/08 2:18 AM

Another strong recommendation for a gravity feed iron here! I used one for the first time about a month ago at a 4-day sewing seminar in CA. I was astonished at the difference it made in how my garments were finished. The one we used at the seminar was a $99 Consew from Allbrands, and it worked well. So I read the threads on PR and elsewhere, and contacted Allbrands by email and phone with some questions. I noticed that others had reported some problems with customer service from Allbrands, and I couldn't get any answers to any questions I had about the iron. In addition, they allow NO returns on this iron (unless defective), and they aren't really made to be repaired or fixed if needed (a throw away attitude that I don't like).

So, based on good advice from others here and on Artisan Square, I bought the Naomoto HYS 58 for $277 from Cleaner's Supply. They really do seem to have the best price on the internet. This iron is just amazing and customer support has been truly outstanding. For example, I wasn't sure how to remove the air from the hose after initial setup, and the technician service rep walked me through the steps on the phone and waited until I had done it successfully. They also carry all replacement parts for the iron if needed, and at reasonable prices. But this iron is beautifully made and I expect it will last a long, long time.

My Professional Rowenta steam iron has served me well, but there is no comparison to the gravity feed iron. I'd say that this iron is just as important to me now as a well functioning sewing machine and serger. HTH!

Sewliz


Colorado USA
Member since 6/22/04
Posts: 4499



In reply to ryankckids

Date: 5/5/08 8:27 AM

The gravity feed is definitely good for general laundry use. Shirt ironing can be very quick with the right method and tools. My choice for all cotton shirts is to pre-dampen them and then use a dry iron and actually dry the shirt in the process. All that constant puffing of steam from a regular household iron creates the illusion of a smooth shirt because if the shirt leaves the ironing table with any dampness in it at all it will start to wrinkle again as it dries.

If you like to have the option of a constant flow of steam from your iron then the steam generator is the way to go. The gravity feed gives nice polite bursts of steam when you push the button but cannot deliver a constant flow as the water is heated by the soleplate and the iron would quickly cool in the process.

Ironing board covers are best if they are cotton and then, yes, they can be laundered. I made two out of cotton duck or something similar for my table so I could always have a clean one waiting if I needed.

I don't like ironing boards. Personal opinion here but I think they are the most stupid waste of space ever and most are rickety, have sagging surfaces, and rust! Sure the shape with the nose is handy but you can easily find ways to press on a larger table with various techniques or tools. I use an old computer desk from Ikea that has shelves for storage underneath. Here is a visual.

A note on the Consew - it IS designed to be repaired, and can be purchased from a dealer that does provide customer service.

------
Liz

thefittinglife.blogspot.com

KarmenG


Massachusetts USA
Member since 1/3/03
Posts: 548
Skill: Advanced



In reply to ryankckids

Date: 5/5/08 9:58 AM

Heather - I was in the same spot as you about 6 months ago (researching and re-reading old message boards). I opted not to go with gravity feed this time (budget and space considerations) and I bought

this

Reliable Steam Generator from Allbrands. I am very happy with it. Pressing is far superior over my favorite steam irons of the past. I also found the customer service very good at Allbrands. I had several questions before and after the purchase, and they got back to me with the answers. I'll do a review soon.

I was tempted to get the Rowenta from JoAnn's and also considered another brand at Target (can't remember the brand). But then I read that one difference between generators is the the degree of moisture you get in the steam. The cheaper models produce steam with more moisture, therefore less effective, takes longer to dry. So I decided to spend a little more money and get the Reliable which produces steam with a lower level of moisture than those two models I mentioned above. If I can remember where I read the info, I'll point you in the direction of that chart comparing many brands and the moisture steam levels.

Good luck with your search and let us know what you decide to buy.

-- Edited on

5/6/08 4:34 AM

--

GorgeousFabrics


Member since 8/12/02
Posts: 2934
Skill: Expert/Couture



Date: 5/5/08 10:53 AM

I love, love, love! my gravity feed (Consew ES300). I had a Steam generator before it, but it ended up leaking. It was a Europro, and after that experience, I would never buy another Europro or steam generator. But that was my experience. Clearly, there are better brands.

But I love, love, love! my gravity feed!

Barbara3

USA
Member since 5/22/06
Posts: 1335
Skill: Intermediate



Date: 5/5/08 11:40 AM

I'm glad to learn that my experience with Allbrands was countered by the better experiences of some others here. Isn't that always the case? Still, there are a number of others who reported problems with various purchases there. Perhaps it is the luck of the draw when you call or email a business - "can do" versus "can't do" representatives that we can run into at some point as consumers.

I guess I should repeat that the Consew worked very well at my seminar, and is what sold me on the gravity feed in the first place. Apparently, I was given the wrong info about repairing it. But finding so much positive online about the Naomoto pushed me in that direction.

Sewliz, your description of "nice polite bursts of steam" is perfect - and is exactly what one gets with the gravity feed. At first, it didn't look like there would be enough steam to make a difference. Even though there are no real clouds of steam from this type of iron, there is more than enough to get the job done well. Perhaps another nice thing about it is the relatively small size, making it easier to press in tighter areas than my regular size iron.

ryankckids, I haven't used mine yet for general laundry, but expect it will be just fine for that. And the weight of the iron was remarkable only the first few times I used it at the seminar. Now, I don't really think about it - it isn't a problem (and I'm fairly small and not particular muscular, darn it!).

ryankckids


Member since 1/3/06
Posts: 472
Skill: Intermediate



Date: 5/5/08 1:56 PM

Thank you all so much - - now I have more thoughts.

Marji - - I think the Relaible steam generator I linked in my post does include everything, but it's obviously a low-end model. It's cute, though, isn't it?

Karmen's is the other Reliable I was considering.

Does Reliable have a good reputation? I see versions of them for sale to cleaners...I'm guessing they're originally an industrial use machine?

Greco - - I'm guessing the "vacuum generator steam system" would be way out of my price range at the moment. I'm looking at more like under $300 if I can. I also don't have a permanent place in which to set up an ioning station. The pictures of these systems look like they don't exactly fold away and fit in the closet. I can't seem to talk the rest of my family into giving me an entire room for my hobby ;-) (I don't see whay not, though! dh has the entire back yard to garden!!!!)

Liz - - I pretty much burst steam the entire time I'm ironing those shirts. Maybe that's why my iron is giving up on me

I know I'm supposed to iron damp shirts, but it's just not going to happen. We usually run the wash before bed, and throw the load in the dryer overnight. Shirts are not going to get their own load, nor am I going to have a set time to iron them. I just hang the wrinkled shirts in the closet in my sewing room/den/art project room/book storage room until I have a few minutes to iron. So...will a gravity feed get mad at me if I steam non-stop?

And...brilliant (duh

) thought about making the covers. It's just that top layer that gets gunked up with the starch. If I could just take a cover off and wash it, we'd be great. I was thinking I had to wash all the padding, etc.

Karmen - - the Relaible you linked was the other one I was thinking about. I'm not sure what the difference between it and the less expensive one is, though...I'm thinking its the ability to fill it while the iron is hot. Can you fill yours while the iron is going?

And...re: gravity feed portablility. If I have the bottle on a rolling IV pole, does that make it portable? Or is there something else that is connected that can't move? If I really have to stabilize the base, that would stink. How big is that bottle? Most IV bags are a liter...so the pole should be able to handle that much. The pole I was looking at is 85 inches...which should get it high enough, at least.

------
heather

I **was** on a 2008 fabric fast. My numbers have been removed (for obvious reasons) ;-)

Printable Version
* Advertising and soliciting is strictly prohibited on PatternReview.com. If you find a post which is not in agreement with our Terms and Conditions, please click on the Report Post button to report it.
Online Class
Blueprints to Blue Jeans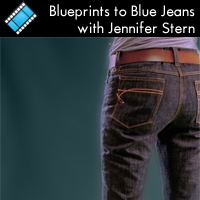 Online Class
Put it on the Bias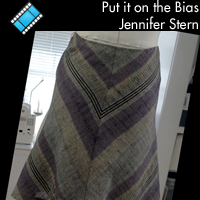 McCall's 5977

by: StephiLuna
Review
Victoria Jones Collection Pattern 205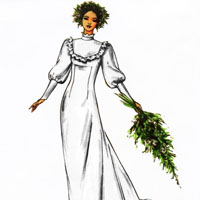 Pattern Details
Sewing Workshop Daily News Bag Pattern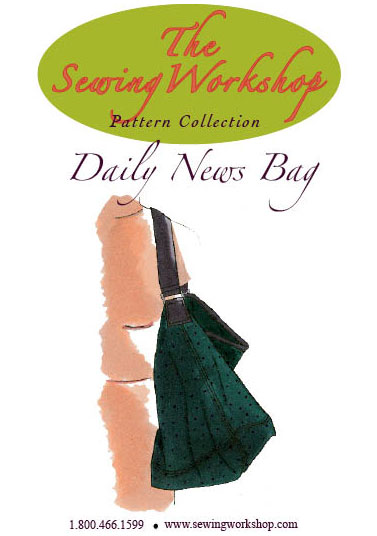 Pattern Details
Simplicity 2367

by: Delectable...
Review