Jackie M


Intermediate
Member since 2/21/03
Posts: 496



Date: 4/8/04 10:33 PM

I've got the full bust adjustment down, and on raglan sleeve patterns, it works great. My problem is with set-in sleeves. Oh, and I should clarify -- I'm working with knit fabrics.

I often get a diagonal fold starting at the front armhole pointing down toward my bust. On all my patterns, I make a full bust adjustment, and then a small hollow chest adjustment (a small horizontal tuck going from armhole to armhole across the chest -- this also raises the armhole, as I have scrawny arms and most armscyes are just too big if left as is). It seems like I could eliminate that pesky diagonal fold on tops with set-in sleeves by making a small dart going from the front armhole (about a third of the way up from the underarm seam) toward my bust point, stopping about 2 inches before my bust point.

Is this a reasonable alteration? I've never seen a dart in this place before. I don't mind darts in knit tops -- in fact, they give me a better fit, and I've begun embracing darts rather than just easing them in ...

help ...

------
Jackie Mysak
Doula Web site: www.yourbirthpartner.com

Georgene


Expert/Couture
California USA
Member since 10/5/02
Posts: 2292



Date: 4/9/04 0:24 AM

The small dart from the lower part of the armhole is a nice unobtrusive way to get the shaping you need.
Darts of all kinds have been out of fashion for a while. I haven't seen this kind of dart for some time, but it is indeed a legitimate way to take care of your excess fabric.
I used to use them all the time for woven shirts, and have recently started to incorporate them into knit tops for my larger busted friends.

Irene


Intermediate
California USA
Member since 1/4/03
Posts: 946



Date: 4/9/04 0:34 AM

Jackie, Marcy Tilton says that she prefers to have a sweater dart come from the armhole because that's where it wants to be (as you are finding).  That's where I'd put a sweater dart.  Take a look at "Integrating Design to Make an Eclectic T-Shirt with Marcy Tilton"
here.  I used to use armhole darts all the time in the late '60s, when very short tent dresses were in vogue.  I didn't want side darts to interfere with the tent shape.  Having a close-fitting sleeveless armhole was a plus.

Leslie in Austin


Intermediate
Texas USA
Member since 1/30/03
Posts: 2172
PR Weekend Coordinator



Date: 4/9/04 1:50 AM

Jackie, is your fold anything like  this?  

I have this with each and every top I've ever sewn or bought.  Big drag.  But never fear, if this is your problem too, it's actually a gaping armscye and the fixes are explained on p. 147 of Fit for Real People.  

The method I use from FFRP is to create a dart in the pattern at the bustline under the arm, then fill the edge back in to recreate the original armscye shape.  I also usually end up smooshing out a tiny diagonal dart in the pattern from just below the shoulder seam to the bust apex.  Works *perfectly* for me.

(Many many thanks go to Katharine for pointing this out to me.)

Hope this helps you, too!

-Leslie

------
Leslie

Jackie M


Intermediate
Member since 2/21/03
Posts: 496



Date: 4/9/04 12:08 PM

Thanks for the help, everyone!

Georgene, your "permission" to use this type of dart is reassuring, since you're a pattern drafting/altering diva, in my opinion.

Leslie, yes, my diagonal fold looks similar to your fold, but I know we have very different fit issues, so I'm wondering if my fold is caused by a different problem: I'm busty for my size, with a slightly hollow chest and slight forward shoulders. I know you're smaller-busted with straight square shoulders. I'll check my FFRP when I get home and see what those pages have to say.

In the meantime, maybe Georgene could chime in and let me know if the fix is the same even if our diagonal folds are caused by different things ...

------
Jackie Mysak
Doula Web site: www.yourbirthpartner.com

Georgene


Expert/Couture
California USA
Member since 10/5/02
Posts: 2292



Date: 4/9/04 12:28 PM

Gee guys, I don't know, maybe I should buy FFRP, since I have no clue about most of these adjustments and alterations.
Leslie's fit issues and Jackie's are different, in that Jackie has a prominent bust. Since it seems that Jackie is dealing with her hollow chest/chicken arm issues out by pinching out length in the armhole, a dart solution is workable.
Its just that the fashion is to have NO darts for your knit tops, and the availability of stretch knits had made this easier to acheive.

My theory of fitting and patternmaking is 2-fold:

>let the fabric 'speak', if it wants to do something, sometimes you have to work with that and not against it.

>There is no substitute for making a muslin/fitting sample to get the fit right. You can estimate alterations you might need, and incorporate them into your pattern, but until you try them out, you won't really know. So cut with big seam allowances if you are cutting directly into your fashion fabric, and baste. If you don't want to take the time for this step, then you have to be prepared to live with the consequences if it doesn't work out.

It's like the current discussion on pressing and underpressing. You can skip that step, but be prepared to had less than stellar results.

Jackie M


Intermediate
Member since 2/21/03
Posts: 496



Date: 4/9/04 2:17 PM

Quote
Since it seems that Jackie is dealing with her hollow chest/chicken arm issues



Chicken arms -- I love it! That describes my arms -- and legs -- exactly. I'm tortured at family reunions by random relatives yelling out, "Everyone stop and look at Jackie's arms!"

Georgene, I'm finding that what you say is true: the fabric does "speak" and it does show you where it wants to go. This has sparked my interest in pattern design by draping, as that seems to be the best way to develop your pattern, rather than flat drawings. I need a body double dummy, but doubt my husband will help with duct tape, plaster, paper mache or any of the other methods used to create a dummy ...

------
Jackie Mysak
Doula Web site: www.yourbirthpartner.com

gabrielle


Beginner
Washington USA
Member since 3/27/02
Posts: 1548



Date: 4/9/04 4:48 PM

Chiming in here--I have basically the same fitting issue as Jackie, with the added delight of sloping shoulders. And all these years I've been deluding myself by pretending I just had a long neck ...anyway, I almost invariably have that fold above my bust with set-in sleeves. I've done about everything possible to the upper chest and bust, and the wrinkle is reduced but still not eliminated. I'll give armhole darts a try myself next time. I kind of like the way sewn darts look, anyway.  

Draping interests me too--I'd really like to learn more about it. As a new sewer I've been more focused on and directed toward flat-pattern alterations, only to find myself looking at a completely different animal once I get the fabric on  my body (that sounded weird, didn't it?) Umm, Georgene, do you think maybe there's the possibiltity of an expert chat at some point? I know that's a lot to ask, but it would sure be great.

Guest

Member since 3/16/04
Posts: 2235



Date: 4/9/04 11:57 PM

Jackie, have you tried making the bust alteration for a larger cup size, e.g. if you tried "c" perhaps try "d".

Leslie in Austin


Intermediate
Texas USA
Member since 1/30/03
Posts: 2172
PR Weekend Coordinator

1 member likes this.




Date: 4/10/04 8:53 AM

Wish my alteration trick had been the right one for you, Jackie.  I'm just so excited about it.  It works so perfectly for me that I think it's the answer to everything.  Hem too long?  Pinch out a bust dart, fill in the armhole. Fits too small through the hips?  Pinch out a bust dart, fill in the armhole. Car not running right? Pinch out a bust dart, fill in the armhole.

Just this week I finished taking a 6-day draping class from a fabulous costume designer.  As soon as the nine nieces and nephews visiting this week head home, I'll write a full review of the class and try to share what I learned.  

In a nutshell, it was great fun, very educational and I walked away with perfect fitting masters for two different bodice styles, a skirt and a a couple of sleeve types.  

-Leslie

------
Leslie
Printable Version
* Advertising and soliciting is strictly prohibited on PatternReview.com. If you find a post which is not in agreement with our Terms and Conditions, please click on the Report Post button to report it.
Clone Your Favorite Garment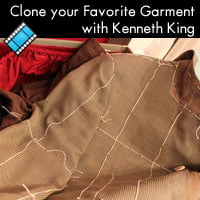 Beginners Guide to Dyeing Fabrics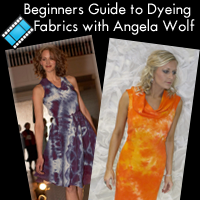 New Look 6104

by: MrsCharism...
Review
Kwik Sew 2694

by: Heatherriq...
Review
8 inch Dressmaking Shears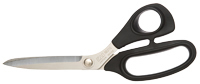 Buy Now
Paradiso Designs Okashi Courier Bag Pattern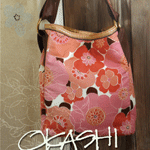 Buy Now