Deepika


Founder
Massachusetts USA
Member since 11/28/01
Posts: 12376
Skill: Intermediate
Body Type:




Date: 8/11/08 11:43 PM

Even though its always been a lingering thought in my head, what really got the ball rolling for me was my visit to Germany last year at the last PR Weekend.

None of the grocery stores there have bags. Shoppers are used to carrying their own bags and boxes whenever they go shopping. The laws are such that it makes sense to recycle. They recycle everything!

When I came back I was a different person. And now, almost a year later, recycling and thinking "green" has become a way of life for me.

Here are a few tips which worked for me

BYOB - Bring your own bag not only to the grocery store but department stores as well. The envirosax rolls into a small cylinder and fits into the smallest of handbags. Check out these tips from PR members.

Reusable Picnic Plates - Instead of disposable plates, consider reusable melamine plates.

Recycle - It takes a little getting used to but once you start, you'll be surprised at how much you are throwing away.

Feel free to add your tips and suggestions to the boards.

Stay tuned for a "Make your own grocery bag" contest in September.

------
- Deepika
Founder, PatternReview.com
Blog: http://www.deepikablogs.com

serena4celeste


Member since 2/25/07
Posts: 64
Skill: Advanced Beginner



Date: 8/12/08 0:02 AM

Great topic - love your ideas! I'll add a few (though not my own).

I'll just point everyone to an eco-friendly list that is probably a good start. Preserving Biodiversity

If we all just pick one or two of these things they will all add up. The impact will be enormous!

ETA: BTW...anyone wondering where the fireflies have gone?
-- Edited on 8/12/08 0:09 AM --

mastdenman


California USA
Member since 1/12/04
Posts: 6201
Skill: Intermediate



Date: 8/12/08 0:15 AM

My mom was the world's cheapest person, but today she would be called a recycler. She would reuse empty margarine tubs and cottage cheese tubs instead of buying plastic containers. She would wash and dry the plastic bags from the grocery store and reuse them. A true depression person.

------
Marilyn

January 2009 to January 2010 81 yards out and 71yards in January 2010 to the present 106.7 yards out and 146.5 yards in. January 2011 to the present: 47 yards out and 69 yards in.


serena4celeste


Member since 2/25/07
Posts: 64
Skill: Advanced Beginner





In reply to mastdenman



Date: 8/12/08 0:20 AM

My mom did the same - and so have I - but now I'm getting really concerned about all the dangers of plastic, plus the eventual way it will be disposed of....I think it will have a half-life longer than my "full-life".

Luckylibbet


California USA
Member since 7/28/03
Posts: 1405





In reply to mastdenman



Date: 8/12/08 0:45 AM

That sounds like my Nana (grandmother). She used to to joke that she could make the Indian ride the buffalo.. that's back when we had Indian head nickels with a buffalo on the reverse... by squeezing it. I still think of my Nana with many fond memories, and when I'm cheap, I call it 'channeling Nana.' My Nana would use a teabag three times - put all her kitchen waste into a bin for the pig farm to use as feed (except what she wanted for her own compost pile), go hike along the river for sassafras and mint and rhubarb. She saved all her plastic pre-packaged food item packaging. I'm not sure but that she didn't have floorboards (not dirt) until after WW II. And the stories my Mom tells about saving tin foil for the war effort, plus saving cardboard for shoe soles...my goodness, we have it so easy now.

ETA - I recycle my current grocery bags. Plus I have a box of fabric just waiting to be made into permanent bags. Oh, the guilt - sew some garments or sew some bags? Gotta figure out a way to do both.
-- Edited on 8/12/08 0:49 AM --

------
Suo ergo maledicto

Your time is limited, so don't waste it living someone else's life. Don't be trapped by dogma - which is living with the results of other people's thinking. Don't let the noise of others' opinions drown out your own inner voice. And most important, have the courage to follow your heart and intuition. They somehow already know what you truly want to become. Everything else is secondary. - Steve Jobs

tlmck3


Illinois USA
Member since 7/11/05
Posts: 3783
Skill: Advanced Beginner

1 member likes this.




Date: 8/12/08 1:07 AM

Lots of things I do, I CAN do because I live in a city--no car, walk or bike most places....lots of thrift stores and farmer's markets...

My number one Green Strategy is to BUY USED.

I buy almost everything second hand. I can't remember the last time I went to a department store or mall. I go to the thrift store for everything --kitchenware, furniture, clothes, fabric, books, shoes, jewelry, craft supplies The amount of stuff we discard in this country is mind-boggling--All of that stuff takes energy and resources to produce.

Wired Magazine had a very thought-provoking piece a month or two ago that separated "real" green strategies from politically popular green ideology. Most people will find something in this article to challenge deeply cherished beliefs but I think it's important to think clearly about these things. I consider my buying used as a major green strategy using the same reasoning that this piece employs in comparing the carbon cost of buying a Hybrid auto versus buying a used, high mileage vehicle. In the end, the used vehicle is the better strategy because of the carbon cost of building and transporting a new hybrid AND disposing of the already extant high mileage vehicle. Think about it: what would happen if everyone on earth decided to buy a hybrid tomorrow?

So: First Green Strategy?

Educating myself about REAL green strategies vs what I would LIKE to believe.

Wired Magazine: Carbon Footprint Quiz

Inconvenient Truths: Wired Magazine Article about REAL carbon costs

ETA: The Wired piece focuses on Carbon Emissions...there is a good counterpoint article on the same web page that challenges some of the article's points--also worth reading.
-- Edited on 8/12/08 1:14 AM --

------
I am going for a level of perfection that is only mine... Most of the pleasure is in getting that last little piece perfect...Inspiration is for amateurs. The rest of us just keep showing up and doing the work.

Chuck Close, painter, printmaker, photographer

Hope has two lovely daughters: Anger and Courage

St. Augustine


tlmck3


Illinois USA
Member since 7/11/05
Posts: 3783
Skill: Advanced Beginner





In reply to serena4celeste



Date: 8/12/08 1:08 AM

The fireflies are here, in Chicago.
We have TONS of them every summer.
I love them.

------
I am going for a level of perfection that is only mine... Most of the pleasure is in getting that last little piece perfect...Inspiration is for amateurs. The rest of us just keep showing up and doing the work.

Chuck Close, painter, printmaker, photographer

Hope has two lovely daughters: Anger and Courage

St. Augustine


AnneM


Contest Committee
Member since 7/30/02
Posts: 7279
Skill: Intermediate



Date: 8/12/08 8:52 AM

- Reduce your red meat consumption. You don't have to go vegetarian, but red meat is not as environmentally friendly as other foods (based on land required and many other factors - I'd have to look it up to get the details).
- buy local produce and products when available. (They recently had on the news that reducing red meat consumption did more than buying locally, which is why I mention these two together.)

- plan your trips & reduce your overall mialage that you drive.
- take public transportation, or better yet bike or walk. (No, I don't do this. But it's still a good idea.)
- car pool
- work from home if you can
- Don't idle your car for more than a minute or so (sorry, can't remember the official recommended figure, but it really isn't very long).

- Reduce, Reuse, Recycle - in that order! So 1st option is to reduce the amount of stuff you buy, use, & throw away. Next is to reuse things, either your own or buy used. And finally, instead of throwing things out recycle them.
- Do you really need that new (fill in the blank here)?
- Instead of throwing something out, try FreeCycle or donating it. "One person's trach is another's treasure."

- Watch your water consumption.
- The old tip on not running the water when you brush your teeth is a good one.
- Next time you have to replace your toilet, get one of the efficient low-flow toilets. (Note: modern low flow toilets are much better than the ones that came out in the 80s.)
- Don't wash the dishes with the water running; use a dish pan.
- Fix leaks.

- Turn out lights you aren't using.
- Unplug electronics or appliances you aren't using; use power strips that turn off instead of actually unplugging them. (I keep meaning to implement this idea.) Many items use small amounts of electricity even when turned off or not in use. It's small, but it adds up.

- Insulate your house. The open cell water based spray insulations that they cell now have spectacular ratings. Of course, they cost some money to get installed & have to be done by a professional! But even do-it-yourself insulation can be beneficial.
- When you have to get new appliances, get "energy star" rated applicance.
- When you have to replace your windows, get rated windows with better insulation properties.
- If you have to replace your furnace or boiler, get a high efficiency unit.

(I read recently that there are some improvements on the horizon that might make it more attractive. I'm hoping so!)


-- Edited on 8/12/08 8:55 AM --
ETA - some companies use cornstartch based packaging peanuts instead of non-degradable ones. If I know about it, I use that as a tie-breaker in deciding whom to order from. Um, yes, this would be when I'm not buying locally. :o But at least having UPS deliver to me is better than me doing more errands. He drives by anyway.

-- Edited on 8/12/08 10:17 AM --

------
With a great wardrobe that's still in the flat-fabric stage.

mamafitz


Wisconsin USA
Member since 8/24/02
Posts: 1134



Date: 8/12/08 9:03 AM

i walk or ride my bike when i can (i have a burley trailer on the back, and right now only one child is in it, so i have quite a bit of room for things such as groceries). when i do drive, i keep to the speed limit, especially on the freeway. the faster you go, the less mpg you get.

two years ago i installed rain barrels on the back of our house, and that has greatly reduced the need for watering my gardens with the hose. i also planted native plants, so i know they will do well here.

during the school year i have to pack 2 lunches, as the elementary school doesn't have food, and the middle school has expensive not so good food. i do my best to make it a non-disposable lunch. my 12 yo just asked me yesterday if i could pack his lunch in paper bags this year so he could just throw things away and we had a nice talk about it and the impact it could have.

i try to keep the lights off when not being used, but with three kids, sometimes that doesn't happen. we are working on it.

those wired articles that tlmck3 linked are good to read (we get wired magazine too), they really make you think.


-- Edited on 8/12/08 9:05 AM --

------
Linda

Girls do not dress for boys. They dress for themselves, and of course, each other. If girls dressed for boys, they'd just walk around naked at all times.
-- Betsey Johnson


http://mamafitz.blogspot.com

Irene Q


New Hampshire USA
Member since 3/19/04
Posts: 2545
Skill: Intermediate





In reply to serena4celeste



Date: 8/12/08 9:35 AM

Quote: serena4celeste

I'll just point everyone to an eco-friendly list that is probably a good start.

Preserving Biodiversity

If we all just pick one or two of these things they will all add up. The impact will be enormous!

ETA: BTW...anyone wondering where the fireflies have gone?

-- Edited on

8/12/08 0:09 AM

--


I had to laugh at #7 (buy milkweed seeds to help feed the Monarch butterflies). Buy weed seeds?? OK, what if I just go shake the plants around after they've gone to seed? This gives me a great excuse not to weed the front yard - I'll just call it a natural butterfly garden. And I don't need to plant any native trees, either. The squirrels do that for me.

[Yes, I do understand that in many parts of the country we need more plants. But some of us already have plenty!]
Printable Version
* Advertising and soliciting is strictly prohibited on PatternReview.com. If you find a post which is not in agreement with our Terms and Conditions, please click on the Report Post button to report it.
Online Class
Fun with Fitting - PANTS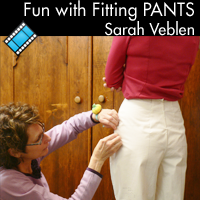 Online Class
Altering Jackets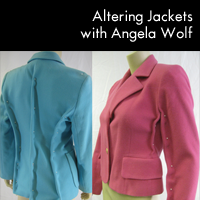 Simplicity 1370

by: chuichoy
Review
Petite Plus 104 Pattern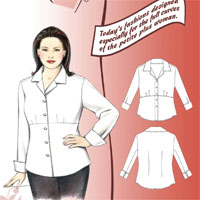 Pattern Details
Sewing Workshop Urban T-Shirt & Pants Pattern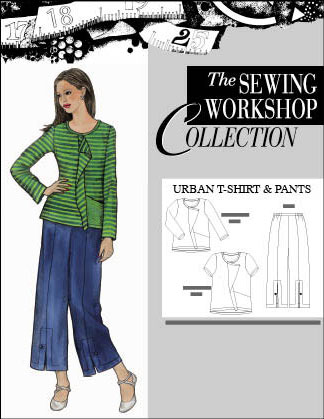 Pattern Details
BurdaStyle Magazine 02-2015-107

by: MrsCharism...
Review