smockeymama

Member since 2/8/08
Posts: 655



Date: 10/16/08 3:40 PM

OK, so today I dropped off a bunch of donations to the Goodwill. I keep reading where my fellow PR members have found machines at thrift stores, and our GW usually has no sewing machines. Do I need another sewing machine? NOOOOO! What I need is more time to sew on the ones I already have. I was there anyway, so I went in to "just look". Then, next thing I know, I am paying for this Viking 6690 that comes with no extra presser feet & no manual. Why? I DON'T KNOW!!!! In looking at photos of this model on the internet, I see that it was supposed to have come with cassettes for decorative stitches, but it had absolutely nothing except for the foot control. I did plug it in & I could see that it lit up and the foot pedal worked. Beyond that, who knows how it stitches. I did find some online sources for obtaining the manual for $12 or more plus shipping, which I hate to spend until/unless I can make sure it works. Do any of you know of any SOURCES FOR FREE OR VERY INEXPENSIVE Owner Manual downloads for older Vikings? If not that, anyone have access to at least THREADING INSTRUCTIONS? It did have a fully would bobbin in it, so if I can just thread it & make sure it sews, then I won't mind spending a little more on a Manual. It seems to be the American way lately to blame everyone else for our actions, so in keeping w/that spirit, I am blaming you sewing machine collectors for making me do this---HeeHee!!!

AnneMarie60


Intermediate
Arkansas USA
Member since 9/3/06
Posts: 123



Date: 10/16/08 6:54 PM

http://www.sewingmanuals.com/Sewing_Machine_Manuals/Viking.htm
At the above site, you can download a manual for the 6690 for $10.
http://safemanuals.com/user-guide-instructions-owner-manual/HUSQVARNA/VIKING%20190-_E
At this site above, you can, for free, download a manual to the 180-190 models, which might thread the same as your machine. These models look similar to the 6690, which was known as the first sewing machine that "writes." I hope that helps.

I don't blame your for taking the machine home. I would have, too.
-- Edited on 10/16/08 6:55 PM --

tlmck3


Advanced Beginner
Illinois USA
Member since 7/11/05
Posts: 3782



Date: 10/16/08 8:44 PM

Check out www.sewusa.com for free threading diagrams and manuals at reasonable prices that you can download. NAYY...just a satisfied customer.

Also, I have a 6000 series Viking which is my main machine. The one I have is a few years older than your model and it sews like a dream. I sprang $38.00 for it but it had all of its cams. No feet other than the standard one, though. The cams turn up on Ebay every so often. There is also a vintage viking group on Yahoo that can answer any questions that come up. (And perhaps help you find parts/cams.)

Vintage Viking Sewing Machine Group

------
I am going for a level of perfection that is only mine... Most of the pleasure is in getting that last little piece perfect...Inspiration is for amateurs. The rest of us just keep showing up and doing the work.

Chuck Close, painter, printmaker, photographer

Hope has two lovely daughters: Anger and Courage

St. Augustine


Mikelee


Advanced
Member since 6/30/05
Posts: 167



Date: 10/16/08 10:25 PM

The 6690 was the very first computer machine by Viking. I bought one in 1981 for a whopping $1,100. I dearly loved that machine (though it was not without it's problems) and put many miles on it until I replaced it with the Viking #1 in 1996.

This is a complicated machine and will be difficult to operate without a manual. However, before further investment, it would be wise to make sure the machine is operational. The electronics on this model are well past their lifespan. In fact, this model frequently needed replacement chips and boards even when new. Mine was in the shop often for technical failures.

It takes the standard Viking snap on feet and a specific bobbin which may be available only from a Viking dealer.



Mikelee


Advanced
Member since 6/30/05
Posts: 167



Date: 10/16/08 10:36 PM

I forgot to say that there is nothing exotic about threading the 6690. All sewing machines thread the same way. Just go from the spool pin (looking for thread guides along the way) to the tensioner, through the check spring, to the take up arm, and down to the needle. If memory serves, this model threads from front to back.

smockeymama

Member since 2/8/08
Posts: 655





In reply to Mikelee



Date: 10/16/08 10:45 PM

Thanks to all 3 of you for your helpful replies. I did go onto the website to get the free Threading Guide, but it didn't list this model number as one of the options. I emailed the site, so we'll see if they reply. Since the cassettes for decorative stitches weren't w/the machine, I would probably only use it for the basics such as straight, zigzag, etc & I'm thinking that should be pretty straightforward. If I can assure myself that it works, then I won't mind putting an additional $10ish into buying the Manual. This won't be my main machine but I just thought it might be a pretty good workhorse for heavy fabrics or an an extra IF it stitches well. If I can just thread it, I should (hopefully) be able to tell if it stitches OK. One thing I am concerned about though is that I wonder if the feed dogs are stuck in the lowered position. There is a little button on the right front of the machine that SEEMS to be the feed dog control, but when I press it, -0- happens & the feed dogs are definitely lowered right now; I just can't figure out how to raise them. Mikelee, did you ever have this trouble and/or do you remember how to raise/lower the feeddogs?

Mikelee


Advanced
Member since 6/30/05
Posts: 167



Date: 10/16/08 11:23 PM

I believe that the feed dog raise/lower operation is electronic. (It's been a long time) If it doesn't respond, turn the machine off, then on again and it may reset. Test the needle up/down switch and see if it works.

For testing purposes forget threading and just put a sheet of paper under the presser foot.

Bill Holman

Wisconsin USA
Member since 8/29/04
Posts: 566





In reply to smockeymama

1 member likes this.



Date: 10/17/08 0:19 AM

Quote: smockeymama
"I wonder if the feed dogs are stuck in the lowered position. There is a little button on the right front of the machine that SEEMS to be the feed dog control, but when I press it, -0- happens & the feed dogs are definitely lowered right now;"


The drop feed button on the 6690 is the same as the older mechanical 6000s, and is not electronic. However, when you release it by pushing up on the button so that it snaps out, the feed will not come up until the mechanism rotates and picks up the feed dogs. So if everything is OK, just turn the hand wheel about one turn and they will snap up.

DO have fun with it, but DON'T put any money into it. It did not earn a very good reputation, and was very expensive to maintain. I moderate the Pre-1980 Viking Group, and the 6690 was made just after 1980, and was the primary reason that we put the cut off where we did.

Incidentally, there was a threading modification kit that was supposed to be installed on them, that was intended to prevent the thread from getting caught as it ran..

Bill Holman
smockeymama

Member since 2/8/08
Posts: 655





In reply to Bill Holman



Date: 10/17/08 11:37 AM

THANK YOU, Bill! I didn't realize I needed to PUSH UP on that button. I did as you said, and up popped the feed dogs. I agree on not putting $$ into it. I don't even want to buy the manual until I can get it threaded & make sure it stitches OK. I cannot fine a free thread guide for the 6690. I did find free thread guides for these: 6030, 6170, 7270, 6430, 6440, or 6460. Does anyone know if the 6690 has the same bobbin winding & threading instructions as any of the models I listed above? THANKS!

Bill Holman

Wisconsin USA
Member since 8/29/04
Posts: 566





In reply to smockeymama



Date: 10/17/08 1:06 PM

Quote: smockeymama
"I did find free thread guides for these: 6030, 6170, 7270, 6430, 6440, or 6460"


Threading on the 6440/6460/6690 is basically the same. If your machine has the threading modification, in the front of the machine there will be a small flat plastic piece sticking out between the casting and the end cover, there will be a small metal plate for the thread to ride across where it crosses the bottom of the upper part of the machine on the way to the needle, and the last pigtail thread guide will curl to the right instead of the left.

Bill Holman
Printable Version
* Advertising and soliciting is strictly prohibited on PatternReview.com. If you find a post which is not in agreement with our Terms and Conditions, please click on the Report Post button to report it.
Put it on the Bias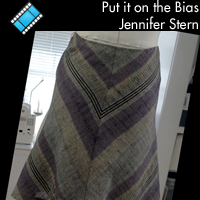 Fun with Fitting - PANTS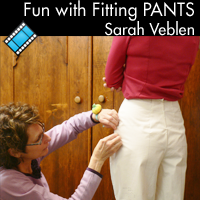 Vogue Patterns 1083

by: littletail...
Review
Sewing Workshop Zona Jacket Pattern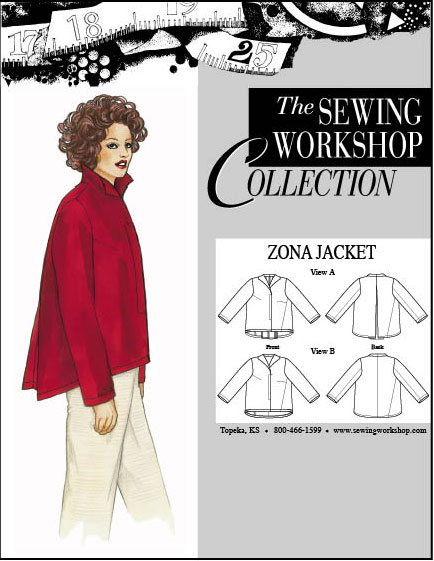 Buy Now
THE MOULAGE - A CD book by Kenneth King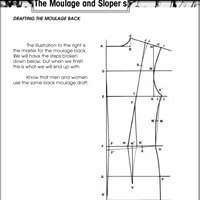 Buy Now
Simplicity 2195 Vintage

by: rosiewedne...
Review