birdmcfarland


Intermediate
Pennsylvania USA
Member since 8/1/08
Posts: 960



Date: 4/14/09 3:13 PM

Hi alll. there is never a shortage of good advice on this forum, so I thought I'd pose a question. I have a Babylock Denim Pro, nothing fancy, but it gets the job done. I'd like something capable of doing heavier work, like on denim, dog beds, etc. Is a Necchi from the 1940s a good machine? It's only $40 and the seller is near me. here's the craiglist link:
http://sandiego.craigslist.org/csd/art/1119199781.html
I just emailed and asked if it was still available and if it works. I thought I had hear/read somewhere a long time ago that Necchi's were good machines.
thanks
Melody




Member since 12/31/69





In reply to birdmcfarland

1 member likes this.



Date: 4/14/09 3:28 PM

Actusally, that is a Necchi BU Mira, and these were introduced in the early 1950's.

Thaey are a very high quality machine, but you will NEED to evaluate it in person to find out exactly what it may ned in the way of repairs, etc.

The zz is built-in, but the other decorative stitches are achieved by way of an external cam- the "wonder wheel". It's almost a given that the tire on the wonder wheel will be hard, cracking, rotten, or missing. Also, the little rods that connect the wonder wheel to the levers on the front of the machine are often missing too. Even so, youcan still use the ss and zz and just remove the wonder wheel altogether.

I don't know what it is wtih the Necchi wiring, but it's extremely common for it to be flaking to pieces. This is fixable, but most folks aren't comfortable opening the motors and controllers themselves to re-wire. If you are, then great, If not, factor in the expense of having it done professionally.

If the wiring doesn't look too dangerous, then be sure to thread up the machine, test the foreward, and reverse sittches, the stitch width, length, and feed dog drop. Also, wind a bobbin. This will give you an idea of the overall conditiona and functionality of the machine as it is.

birdmcfarland


Intermediate
Pennsylvania USA
Member since 8/1/08
Posts: 960



Date: 4/14/09 7:23 PM

Well, I bought it. It indeed does need a belt and some of the wiring needs redone, but it does work. Not sure exactly how well though, but for a machine of this quality (I've done some reading on the internet about this model) and a cost of only $40 I can stand to put more cash into it for repairs. I am really looking foward to using it.


Al Johnson


Beginner
Minnesota USA
Member since 2/17/07
Posts: 1504





In reply to birdmcfarland



Date: 4/14/09 9:53 PM

Good purchase! I've got a BU Nova, which I believe is just about the same as the Mira, but without the Wonder Wheel gadget. Mine came with a new replacement motor and wiring, so I have no experience with the original items. I find the machine to be very sturdy and with good penetrating power; a workhorse. I'm having a little bit of trouble with the tension settings, but nothing to keep me from using it. It makes some noise at high speed when set to wide zig-zag, but otherwise pretty quiet.

I like!

By the way, did you get a manual with it? If not, let me know. I can scan and e-mail mine if you like.
-- Edited on 4/14/09 9:55 PM --

------
A sewing machine is just a welder for textiles.

birdmcfarland


Intermediate
Pennsylvania USA
Member since 8/1/08
Posts: 960



Date: 4/14/09 10:12 PM

Hi Al! Thanks for your offer! The former owners saw the manual in the garge yesterday but couldn't find it while I was there today. They're going to call me when it turns up, but if it doesn;t, I may just take you up on your offer.
I am glad to hear you like your machine. Frankly, I am not too concerned about the wonder wheel. I just want something that is a bit stronger than my current machine so I can make purses and jeans.
We're in San Diego now but are moving to PA at the end of May. I hate to do this, but I think I'll wait until we get back there to have it serviced. I know of an excellent repair shop that will probably be half the cost of what I'd pay here.



Member since 12/31/69





In reply to birdmcfarland



Date: 4/15/09 7:11 AM

The mechanics of the head between the Mira and the BU Nova are the same. The difference lies in the motor, light, wiring and electrical set up.

-- Edited on 5/2/09 10:12 AM --

AmandaWinter

Intermediate
Ohio USA
Member since 5/2/09
Posts: 1



Date: 5/2/09 1:50 AM

Congrats on getting a great machine -- Investing in the repairs and maintenance will be totally worth it. I inherited my grandpa's Necchi Bu Nova and it's great... you'll love it. I do have a question for Al J. though... Do you have a manual for the Wonder Wheel? I have the Wonder Wheel, the 2 metal rods to attach it, and 4 stitch plates (1/2, 3/4, 5/6, 7/8), but I have NO idea how to use it. The tire on the wheel is hard and wonky and the plate that is on it is stuck (but I think it just needs a little love to get it off), but other than that everything else looks great. I just wish I knew how to use it. I just found out that it's the Wonder Wheel today, so I'm a little closer, but if anyone out there has any more info I'd really appreciate it!

Thanks!
Amanda

------
Happy Sewing!
amanda

Al Johnson


Beginner
Minnesota USA
Member since 2/17/07
Posts: 1504





In reply to AmandaWinter



Date: 5/2/09 4:07 PM

No idea at all how to use the Wonder Wheel. I have the Nova, which is one model before the Mira, and does not have the Wonder Wheel. Sew Classic may be able to provide more info.

Good luck!
Al

------
A sewing machine is just a welder for textiles.

msswitch

Beginner
New Jersey USA
Member since 5/21/08
Posts: 5





In reply to AmandaWinter



Date: 6/12/09 1:34 AM

I recommend joining the NecchiSewingMachineClub group on Yahoo. They have lots of information on Necchi's including manuals. I put a down payment on a Necchi BU Mira this week. It has everything - Wonder wheel, rods, discs, extension bed, case... its pristine but it cost me a pretty penny. I wish I could have found one for $40!

paulsmithswife

Member since 10/14/09
Posts: 4



Date: 10/14/09 9:55 PM


I noticed that you mention re-wiring the Necchi. I just acquired a supernova automatica and was "fixing" it. Somehow I have a "dangling" wire. I don't know where it came from or what it was hooked up to. (transformer)

I have been looking for a diagram for the wiring. I have no fear about doing it, but would like some direction.

patricia
Printable Version
* Advertising and soliciting is strictly prohibited on PatternReview.com. If you find a post which is not in agreement with our Terms and Conditions, please click on the Report Post button to report it.
Online Class
Blueprints to Blue Jeans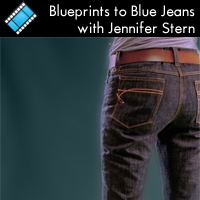 Online Class
Expert Sewing Techniques for Jackets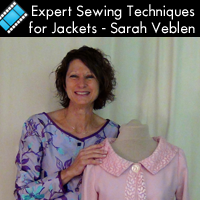 HotPatterns Fringe Festival Knit Top

by: Stacie Thi...
Review
Kwik Sew 3518

by: Renren
Review
Christine Jonson Straight Shirt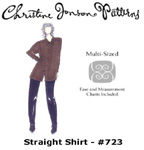 More Info
SewBaby Totpacks Pattern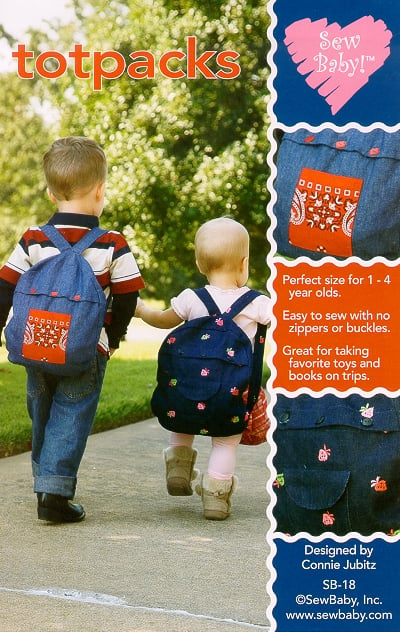 More Info