Larisa


Intermediate
Virginia USA
Member since 7/15/05
Posts: 5178



Date: 4/20/09 7:41 PM

SO....I've been fretting a lot lately because my boobs seem to be resting more on my belly than being perky. Granted, gravity is working against me, but still. Knowing that women with a waist measurement of over 35" have a higher risk of heart disease and such, made me start doing some research.

A dear friend had his gall bladder out in December and was told the same thing I was when I found out I had a hiatal hernia - LOSE WEIGHT. He started using the Mayo Clinic diet and lost 17 pounds in 2 weeks, then switched over to the flat belly diet and lost another 3 pounds in the 3rd week. OK, I'd heard a lot about this diet, but never knew anyone who had used it...he is someone that I trust, and since he works a desk job and was still able to lose weight, I decided to give it a go.

Now.....when I griped to hubby about my belly, he said I needed to get off my butt and do something about it...to which I responded that, if I had an actual schedule, I'd be able to stick with an exercise program much better than if I just started and fit it in when I could. Well, according to the FBD, you can lose weight on the diet without actually exercising, however you can lose more if you work exercise in with the diet.

Ok....so I read and read, answered the questions and took measurements. OMG....my wasit is 37"!!!! I weigh 176.8 and am NOT happy about either measurement. They ask you questions to determine if you should start with the 4-day jump-start bloat beating diet. I fit perfectly...no shocker there. However.....for those 4 days, you are limited to just 1200 calories a day, and you can't have coffee or lots of other things. When I don't have a half cup of coffee in the afternoon, I end up with a migraine so bad that I'm almost to the point of vomiting....so, that was how I messed the diet up today - day one.

Also, 1200 calories is barely subsistence eating for me. Yes, I know I've been eating too much, mostly eating when bored instead of changing what I'm doing to distract myself. It also doesn't help when I'm a chocolate junkie and we have been told to feed our kids more junk to help them bulk up a bit (both are underweight)...argh. So today I probably had 1400 instead of 1200 because I stuck with the measurements they give for the various snacks and such.

They limit you to 1600 calories during the diet phase, but according to various sites that I've checked, a woman of my weight, age, and build, should take in 1400 calories. Since 1400 calories is about where I am at for today, I think I can stay with that for a while.

I'm also going to start working out again....at least walking every day, and will make sure to take breaks every hour or so for various toning exercises. We'll see how this goes because I NEED to get healthy and lose inches....even if it's more to be around longer for my children than to make myself happy (I'm content with my size in clothing, but not in the inches that I'm dealing with).

According to the book, during the first 4 days, you should be able to lose up to 7 pounds and 5.75"....that's too much too fast as far as I'm concerned.

Anyway, just thought I'd post and see if anybody else was doing this program.

Larisa - start of FBD: 41.5-37-42 and 176.8lbs...yes, I'm overweight and making sure I'm being real about it
-- Edited on 4/21/09 8:45 PM --

------
research associate in the field of child development, married to an engineer

I am woman, I am invincible, I...am...TIRED!!



Vireya

Intermediate
Australia
Member since 12/10/05
Posts: 1005

1 member likes this.




Date: 4/20/09 7:58 PM

To lose a lot of weight without doing any exercise you have to cut back on food to extreme levels. It is much healthier in the long run to be more active - walk to places, take the stairs, park in the furthest corner of the carpark. You may not need an "exercise program" as such, if you just get more active generally. Wear a pedometer and do 10,000 steps a day.

Being active helps you lose weight, but it is also good for your heart, and for your emotional well-being. It also means you can eat a proper amount of food instead of starving yourself, so are less likely to be missing out on essential nutrients. Eating a proper balanced diet is also more sustainable in the long run than denying yourself things.

Just to spell out my qualifications to speak on this topic - I've studied nutrition at university, and also gone through the process of losing weight. I lost 20 kilos (40 something pounds?) in 2002, and have kept it off since.

I don't know who told you you should "feed your kids junk" because they are underweight. That is just crazy - feed them rubbish that will give them heart disease and send them to an early grave! Maybe they are just naturally slender. If they eat a well-balanced diet and stop eating when they have had enough and feel full, that is the best start you can give them to maintaining a healthy weight for life!

mary in FL


Intermediate
Florida USA
Member since 4/28/02
Posts: 1020





In reply to Larisa



Date: 4/20/09 8:59 PM

I've never heard of the Flat Belly Diet, but then, I've never been one for "diets." However, a friend got me to read Dr Tea's "Ultimate Tea Diet" and I found it most helpful and interesting. The main point is this:
If you say you can, you can; if you say you can't, you can't. (this seems to be a play on a saying "Whether you say you can do a thing or not, you will always be right.")

The second main point is this:
Try to drink more tea each day (the book explains the chemistry of tea, much to my satisfaction. There is much less caffeine in black tea than in coffee, and the good things in tea balance out what little caffeine is there). If you have an urge to eat a no-no, make a cup of tea instead. Many people think they are hungry when they are actually just thirsty. I find myself snacking less and feeling better. I've only been doing this about a week, so I don't have any results yet. Feeling better is good enough for me right now.

Tea can be re-used, and the first steeping leeches out the caffeine, so never make a fresh cup or pot of tea near bedtime.


------
from Daytona Beach, FL
http://mary-sews.blogspot.com/

Larisa


Intermediate
Virginia USA
Member since 7/15/05
Posts: 5178





In reply to Vireya



Date: 4/20/09 10:09 PM

It was actually our pediatrician who suggested that we feed them junk...by that I don't exactly mean cupcakes and twinkies, but more carbs and such. My daughter was a preemie and is still underweight, and my son is ADHD and on meds that cut his appetite severely, which is why he wants us to feed them bulky foods. Mainly to counteract the lack of appetite in our son and to get our daughter caught up to her peers in size and weight (she's 5 and a little over 30 pounds and our son turns 9 on Saturday and barely weighs 50 pounds).

They both actually prefer to eat lots of veggies and fresh fruit over junk snacks, but every now and then they get the urge for crap foods, and instead of denying them, we allow them to have them. Hopefully, they will start gaining more weight over the summer (when we cut out son's meds and have more fresh foods in the house).

Larisa

------
research associate in the field of child development, married to an engineer

I am woman, I am invincible, I...am...TIRED!!



minggiddylooloo


Intermediate
Virginia USA
Member since 5/17/05
Posts: 2364



Date: 4/20/09 10:37 PM

I have never been on an actual "diet", but I am trying to make a lifestyle change with eating more raw foods (I had a post about this recently on the Misc boards) and getting back with the working out. Your measurements/weight are similar to mine, but I'm short (5'2") and I need to get kickin' with working out.

If you want, we can be workout partners or something to help motivate each other. I recently got a hold of a ton of exercise videos, and I have access to a treadmill. I need more cardio right now and my goal is to get back to running 6 miles a day.... PM me if you want to team up!

------
I'm finally a blogger!
sewming.blogspot.com

runnerchicki


Intermediate
Member since 1/27/04
Posts: 1055



Date: 4/20/09 10:43 PM

It's a simple equation to lose weight: If calories consumed is less than calories burned, you will lose weight. However, your body is smarter than you think, and simply restricting calories is not a good way to lose weight. Several things happen:

1) your metabolism slows down so you burn less calories at rest making it even harder to lose weight

2) you will not lose strictly fat...your body will also *eat* muscle tissue. This will slow your metabolism even more because muscle tissue requires more calories to maintain its mass. Also remember that your body doesn't discriminate against where it eats muscle tissue...your heart is a very important muscle....

3) your body composition will not necessarily improve this way. You could still have a high fat percentage. No health benefits.

By incorporating exercise into your schedule, you will burn fat and build muscle. The muscle tissue you build will also consume more fat so you become a veritable fat-burning engine. However, in order to accomplish this you will have to get your heart rate into your aerobic zone for at least 30 minutes, and longer is even better. 30 minutes three times a week will get you the health benefits, like lower cholesterol, etc. but you will not lose much weight.

If you can burn 500 calories a day, you can cut your calories by 500 per day and you will lose 2-3 pounds per week. You will want to do both aerobic exercise and strength training exercise to get the maximum weight loss, and also to re-sculpt your body.

In a previous life I was a personal trainer and I have studied nutrition and exercise in college as well. Just to give credibility to my advice.

One thing I have found with people who are overweight but have never really exercised regularly is that they are always so surprised at how much work they need to do to actually lose weight. It is harder in the beginning because it is hard to be active when you are carrying lots of extra weight. As you get more physically conditioned and as you start to drop pounds, you will find that you will be able to exercise harder and longer at the same effort level, so you really can rev up your metabolism and weight loss.

Don't bother with a special *diet* that you cannot keep up for the rest of your life. There is no *quick fix*. To really be successful losing weight and maintaining the weight loss you need to make permanent lifestyle changes.

I HIGHLY recommend a trainer in the beginning...even if it is just to get an exercise plan on paper. The cost is minimal compared to the payoff.


-- Edited on 4/20/09 10:45 PM --
-- Edited on 4/20/09 10:48 PM --

------
There's no such thing as too much fabric.

minggiddylooloo


Intermediate
Virginia USA
Member since 5/17/05
Posts: 2364





In reply to runnerchicki



Date: 4/20/09 11:04 PM

Runnerchicki- from your point of view as a trainer, what are the more important "end results" one should focus on? Ideal weight, BP levels, body fat %, fitness endurance, cholesterol, etc.?

------
I'm finally a blogger!
sewming.blogspot.com

runnerchicki


Intermediate
Member since 1/27/04
Posts: 1055



Date: 4/20/09 11:36 PM

I think body composition is the most important end result and here is why: if your BMI (body mass index) or BFP (body fat percentage) are in a healthy range, you are most likely at a healthy weight.

If a healthy BMI is an *end result*, I will also assume that you have been exercising regularly and at a level to challenge your fitness level. If you have been exercising regularly, and have a healthy BMI, then I will assume that your *numbers* (cholesterol, BP, etc.) will have improved as well.

Yes, a lot of assumptions, but I firmly believe that body composition is way more important than a number on a scale. For example: I am only 5' tall, but I weigh 112-115 pounds...and that's my *fighting* weight. It is on the *high* end of the scale of a *healthy weight*. But I'm NOT overweight, and I'm very fit. I have a high percentage of muscle, which weighs more than fat. I am not bulked up, and I do not look like a body builder. I look normal. So scale numbers do not mean a whole lot to me. At least not as a goal. They can be very handy to track progress, but that is as much as I pay attention to the scale. I mean, I would love to say I weigh only 105 pounds like the charts, but my body doesn't *want* to be there. Fighting against a number on a scale is futile in my opinion. Your body will eventually win the battle. Better to focus on just being FIT, which means EXERCISE REGULARLY!!!!! Everything else will follow...

The key is to find a form of exercise that you really like. It's easier to make it part of your lifestyle.

-- Edited on 4/20/09 11:45 PM --

------
There's no such thing as too much fabric.

gabrielle


Beginner
Washington USA
Member since 3/27/02
Posts: 1551





In reply to runnerchicki



Date: 4/21/09 1:13 AM

Yes! Thanks for that. My dh has been a rowing coach for years, and many of the women he has worked with are at the high end of the weight charts *and* they are scary-fit.

I have read that the fat packed around the internal organs--which some say is more dangerous than subcutaneous fat--is best dealt with through excercise and a good diet. However, people who maintain their weight through diet alone are likely to have a high proportion of intestinal fat. For instance, see this article

Vireya

Intermediate
Australia
Member since 12/10/05
Posts: 1005





In reply to Larisa



Date: 4/21/09 3:08 AM

Quote: Larisa
It was actually our pediatrician who suggested that we feed them junk...by that I don't exactly mean cupcakes and twinkies, but more carbs and such.


Well carbohydrates aren't really junk - for example, your central nervous system needs them for fuel. My nutrition lecturer always used to say that there is no such thing as junk food - there are only junk diets. Which means there is room in a healthy diet for some not-so-healthy foods.

Thanks for explaining - I had visions of you trying to force-feed your kids like they do for geese to create fois-gras. It sounds like your kids have really healthy diets. It is a pity about your son's medication. I have a niece with exactly the same issue; she has no appetite at all and is very skinny.

All the best with your quest!


-- Edited on 4/21/09 3:09 AM --
Printable Version
* Advertising and soliciting is strictly prohibited on PatternReview.com. If you find a post which is not in agreement with our Terms and Conditions, please click on the Report Post button to report it.
Fit the Tee to a T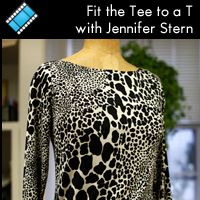 Blueprints to Blue Jeans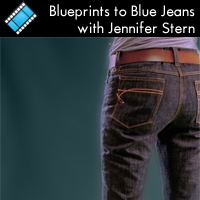 Young Image Magazine Y1258 Coat

by: velosewer
Review
Islander Sewing Systems Men's City Western Shirt Pattern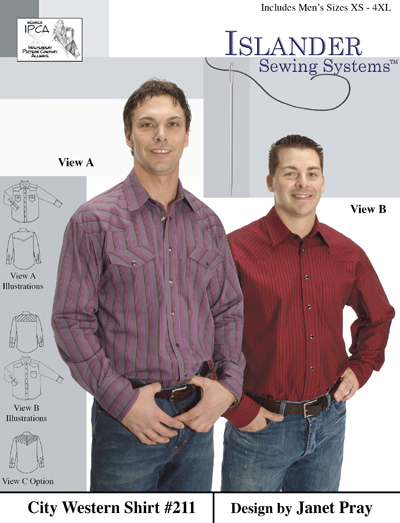 Buy Now
Jamie Christina Sunny Day Dress and Skirt Pattern (JC308SD)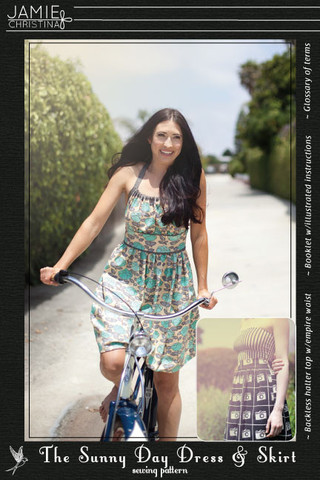 Buy Now
StyleArc Elle Pant

by: jennorthro...
Review