sarasotagirl

Member since 7/2/09
Posts: 33
Skill: Beginner

1 member likes this.




Date: 7/10/09 4:47 PM

I'm coming back to sewing after decades away. When I used to sew, I was a svelte B-cup. Now I'm a less-svelte D-cup. And I have a newbie question.

I've read in other places on PR to pick my pattern by my high-bust measurement and then make a full-bust adjustment. OK. I know my high bust measurement is 38. My full bust is 42. (Yes, I wear a 38D.) I know that I shouldn't choose the pattern that has a full bust measure of 42 -- the shoulders and armholes will be too big. Sooo ...

Do I go with what a 38B would be, i.e., a full bust measure of 40? (In the patterns I'm looking at, that would be a size 18.)

OR

Do I go with 38 inches for the full bust measure? That would be a size 16.

Please forgive me if this has been answered 3,857 times before here. I couldn't seem to find it.

TIA!!

NancyDaQ


New Mexico USA
Member since 1/12/02
Posts: 3838
Skill: Advanced





1 member likes this.



Date: 7/10/09 5:06 PM

Quote: sarasotagirl
Do I go with 38 inches for the full bust measure? That would be a size 16.




If your high bust measurement is 38 inches, then chose the pattern size that has a 38 inch full bust measurement. That would be a size 16. Pattern measurements are based on the body's circumference not cup sizes.

------
Now blogging at http://sewwest.blogspot.com

sarasotagirl

Member since 7/2/09
Posts: 33
Skill: Beginner





1 member likes this.



Date: 7/10/09 5:45 PM

OK ... thank you!

One more quick question ... what about the "chest" measurement listed in the back of the pattern catalogs? (Which I can sometimes get to and sometimes I don't have access.) That would be the same as the high-bust measurement, right?

Thanks!

ryansmumAria


California USA
Member since 7/29/05
Posts: 717
Skill: Advanced





4 members like this.



Date: 7/10/09 6:10 PM

The reason for using the upper chest measurment rather than your full bust is that the shoulder seam and the armhole will fit better than if you use the full bust measurement.
It is much easier to make a full bust adjustment rather than a shoulder and armole and then sleeve adjustment.
Also, make certain to tissue fit your pattern, make a muslin, then pin fit your muslin before sewing.

Fitting should take up 25 percent of your project time. The time invested in doing this properly will serve us all well otherwise we are just wasting our time making garments that don't flatter us and that we won't wear much except to clean house and garden!

It's also best if you can find a fitting buddy or someone who likes to sew.
Have fun !

------
"I am still learning" ~ Michelangelo
~~~~~~~~~~~~~~~~~~~~~~~~~~~~~~~~~~~
I finally have a blog!
You can visit it at
www.zigzagthesewingrag.blogspot.com



Fictionfan


Vermont USA
Member since 5/19/06
Posts: 1322
Skill: Advanced
Body Type:


2 members like this.




Date: 7/10/09 6:32 PM

chest=high bust

Usually, chest is used for people who don't need bras (children, boys, men), and high bust is used for the rest of us. It's the same thing though. Think of a bust sculpture. The term bust measurement goes back to that bust, the bottom of the statues that were busts. They typically stopped at the level of the armpit, not the fullest part of the chest.

------
Fictionfan

sarasotagirl

Member since 7/2/09
Posts: 33
Skill: Beginner

1 member likes this.




Date: 7/10/09 7:23 PM

Thank you all ... this is very helpful advice.

Now I'm looking at a size chart (the one in Fast Fit, BTW), and I see a size 18 listed with a chest measurement of 38 and full bust of 40. I think this is where my original confusion came from (and where I got the idea that if Misses patterns are for B-cups, then I should take the 38B and make it a 38D).

But I should instead take the 16, with a chest measurement of 36 and a full bust of 38??

Or should I simply try both and see which fits in the shoulder and armhole better?? (I get the feeling you're going to choose this one ...)

(BTW, I find Fast Fit very confusing right now.)

Thank you again!!

Irene Q


New Hampshire USA
Member since 3/19/04
Posts: 2550
Skill: Intermediate





1 member likes this.



Date: 7/11/09 12:07 PM

There's a lot of confusion about this whole high bust/full bust thing.

Even if you're a B-cup, some people recommend choosing your pattern size by the high bust measurement. That's because Big-4 patterns (and Kwik Sew) tend to be drafted with wide shoulders. This seems to work for most people, although you do need to be careful about the bust measurement, because let's face it, you're choosing a pattern that's a size too small in the bust.

Other patterns - Burda and Vogue's Today's Fit, for example - are drafted with better shoulders, so you can go ahead and use your full bust measurement if you're a B-cup - or perhaps C-cup, because these two pattern lines are drafted with larger cup sizes in the larger sizes. Confused yet??

Finally, if you're doing a FBA you should start with the size that you would take if you were a B-cup - or whatever size the pattern is drafted for! Is that the same as using your high bust measurement, or is it the high bust measurement + 2"? The answer is - it depends. Most people use the high bust, because they're also correcting for the wide shoulders in the pattern draft, or simply because that's what works for them. Personally, I use the high bust + 2 and that works well for me - unless I'm using a Burda pattern, and then I don't need a FBA. :biggrin:

Sooooo, which size should you choose??? Basically, it all comes down to what works best FOR YOU! Yes, you should try a muslin in both sizes and see which gives you the better fit through the shoulders. (Or if you're lazy like me, maybe you can live with a slightly large shoulder, if it means less alterations to everywhere else. ) Make sure you try a style with sleeves - that really affects the shoulder/upper chest fit. Once you determine which one works better, you can probably continue to use that size for other patterns from the same line, or other Big 4 patterns. But if you switch to Burda, Kwik Sew or Today's Fit, or any of the independent pattern companies, it's a good idea to go through the same experiment again, just to be sure.
-- Edited on 7/11/09 12:08 PM --

sarasotagirl

Member since 7/2/09
Posts: 33
Skill: Beginner





Date: 7/11/09 3:20 PM

Thank you so much, Irene -- that's kind of what I suspected, that the best size would depend on lots of things.

I think I'm going to try both a size 16 and size 18 muslin and see where I land. I have a Simplicity pattern in mind (one of their very easy ones, but with a fitted bodice and sleeves), so what I learn should apply to at least the big 4 companies.



ClaireEmily


Washington USA
Member since 9/28/08
Posts: 419
Skill: Intermediate
Body Type:






1 member likes this.



Date: 7/11/09 5:22 PM

Hi sarasotagirl,
You sound a very similar size to me, high bust 38, full bust 42, bra 36DD. I am still a beginner when it comes to fit but have decided with big 4 to start with a 16 with a FBA (wovens) or an 18 without (knit tops) and tissue fit the wovens from there. I have not much luck tissue fitting for knits. But I think it also depends very much on the style of the top. Good luck!
=)
Claire
-- Edited on 7/11/09 5:27 PM --

------
Claire - Australian in Seattle

lakaribane


Haiti
Member since 7/23/07
Posts: 2547
Skill: Advanced Beginner
Body Type:


6 members like this.




Date: 7/12/09 10:56 PM

Just want to point out that in Betzina's Fast Fit (2003), pp.11-12 she says High Bust (under armpits) for McCall's, Simplicity, Butterick, Vogue and Full Bust (over nipples) for New Look, Burda, Quick Sew and her line Today's Fit (Vogue & Butterick).

------
Morphology: Petite at 1m53 (5'), Burda size altered 19 or altered 38, Big 4 size 10 or 12 depending on ease;
Alterations: Petite, Narrow Shoulders, Slim Arms, Narrow waist, Increase Back Crotch Depth. Considering: Forward Neck/Rounded Upper Back, Slight Swayback;
Style: Feminine, Colorful, Fitted, Clean lines;
Favorite Garment type: Dress;
Favorite Colors: Purple, Navy, Brown, Shocking Pink, Coral, Aqua;
Favorite Fibers, Weaves or Patterns: Cotton, Linen, Cotton Silk blend, Seersucker, Swiss Dot, Lawn, Denim, Stripes, Chevron, Window pane Plaid, Bias;
Blog : http://fashionmate.blogspot.com
Pinterest : http://pinterest.com/lakaribane/
Printable Version
* Advertising and soliciting is strictly prohibited on PatternReview.com. If you find a post which is not in agreement with our Terms and Conditions, please click on the Report Post button to report it.
Online Class
All About Buttons and Buttonholes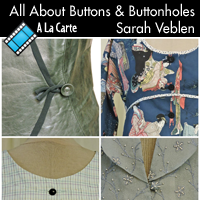 Online Class
More Knits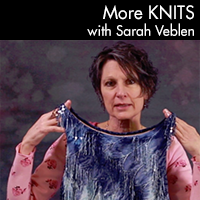 No Pattern Used no pattern

by: jeanyus
Review
SewBaby Fleece-Easy Baby Wardrobe Pattern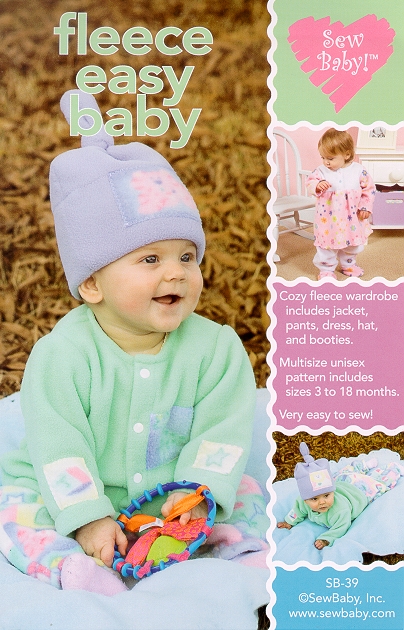 Pattern Details
Favorite Things The Classic Shirt Pattern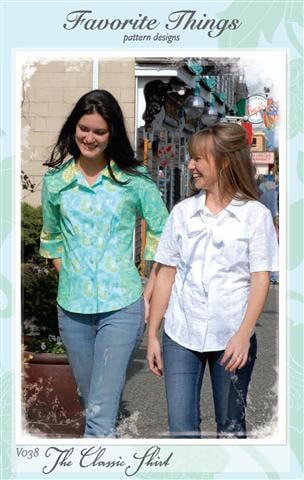 Pattern Details
Simplicity 2222

by: WinterQuee...
Review