smile1960

Intermediate
Virginia USA
Member since 7/22/09
Posts: 27



Date: 8/25/09 7:47 PM

I'm not a beginer but after taking a couple of yrs off, am sewing again. Have made several itmes sucessfully this summer, but I am really stuck on this pattern. May be a misprint, poor illustration or I'm losing my mind -

I am sewing the view A bodice (for dress A-H-J) I am supposed to be on step 13: "Open out lining @ side edges. W right sides together pin side seams, matching armhole seams. In one continuous stitching, stitch entire side seam from lower edge of bodice to lining."

Well, I have followed all of the steps up to this & my bodice matches the illustrations through step 12. BUT I am not able to get my bodice to the point where I can do what is directed in step 13! I tried pinning this up every which & it is just not coming out looking like the illustration for step 13.

I went through my pattern stash, and the closeest design to this I can find is McCalls 5042. Now that one's instructions more closely match the way I learned to sew & turn a sleeveless bodice such as this. (Laying out the bodice after the neckline is sewn - it kind of looks like 10, 2, 4 & 8 o'clock. Then you sew the side seams & turn it.)

Don't know if I should take some of this apart & try that or not. This is in broadcloth, so I can't sew & re-sew too much. Thankfully, I am not using the expensive fabrice on this one!

If anyone has any advice, or has used this pattern, I would really appreciate it. I hate being stuck like this.

Thanks So Much!
Lisa

Cisa


Advanced
Indiana USA
Member since 1/27/09
Posts: 428



Date: 8/26/09 9:30 AM

Can you post a few pictures of your bodice and how it's put together so far? That should help us figure out how to help you complete your next step. Maybe you sewed something something to early and closed up your chance to do this? Pictures will definately help. Looking forward to helping you figure it out!

------
http://www.sewfitting.com

Colojd

Advanced
USA
Member since 8/24/02
Posts: 11



Date: 8/26/09 10:26 AM

Hi, maybe they mean to sew only the bodice front and the lining together at side seams only and then leave the shoulders and bottom open, so it can be turned inside out. It would help to see the illustration from the instruction sheet so we can have an idea what they are talking about.

I have sewn since I was a child and also owned my own fabric shop, and I can attest that pattern companies do make mistakes in their instructions and also occasionally pieces do not exactly fit as they should, so there could also be an outside chance this is the problem, too!
Joyce

smile1960

Intermediate
Virginia USA
Member since 7/22/09
Posts: 27





In reply to Colojd



Date: 8/26/09 5:18 PM

I'll try & get a photo up of the "mystery bodice" and the spot where I am stuck on the instructions.

I've been sick the last few days, and I thought in my down time I could finish this. (Uh, huh.)

Until I can post the shots, I will add that the lining & fabbric are sewn together in one continuous line from the back, inside straps, neckline, and same thing on the underarm sides if that makes sense. Onlly thing open is are side seams front to bck. I think that is where I went wrong.

Maybe it's this fever!

Thanks for the Help!

michellep74


Intermediate
Washington USA
Member since 7/19/07
Posts: 2988





In reply to smile1960



Date: 8/26/09 6:50 PM

I haven't made this pattern yet, but I made a bunch of versions of a New Look dress with a similar bodice. Here is what I did after sewing the princess seams:

1. Sew the shoulder seams of the fashion fabric.
2. Sew the shoulder seams of the lining.
3. Pin the lining to the fashion fabric at the neckline and the armholes, right sides together. Baste/stitch. Leave the side seams unsewn for now.
4. Turn the lining to the inside *through* the shoulder. Press.
5. Sew up the side seams. You should be able to sew both the fashion fabric and lining side seam for each side in a continuous line.

Hope this helps (or at least makes a little more sense than the NL instructions).


------
--Michelle

***
Blog: http://happilycaffeinated.blogspot.com/

2014 Fabric IN: 153.13 yards
2014 Fabric OUT: 88 yards
2014 Fabric Sewn: 38 yards
2014 Fabric Donated: 50 yards
pre-2014 Stash patterns used in 2014: 7

smile1960

Intermediate
Virginia USA
Member since 7/22/09
Posts: 27





In reply to michellep74



Date: 8/26/09 9:17 PM

Yes! Yes! Yes!

Michelle, this is exactly what I just did. (Great minds!)

I sat down on the floor w the directions to a similar design and saw that in comparison the NL directions & illustration were not to be relied on. I find that part of the "trick" is to lay it down so you see the parts kind of like 10, 2, 4 & 8 on the clock. (NL's definition of "open out" is a bit off, I think.)

I hope to attach the skirt in the next couple of days & finish this puppy. Next time, I will remember NOT to follow the NL directions at "lucky" step 13 (hmm. bad joke on their part?), but to do my own thing.

Thanks Again,
Lisa
Printable Version
* Advertising and soliciting is strictly prohibited on PatternReview.com. If you find a post which is not in agreement with our Terms and Conditions, please click on the Report Post button to report it.
Altering Jackets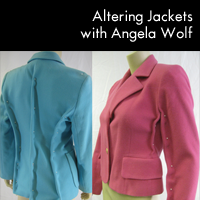 Create a Jacket Muslin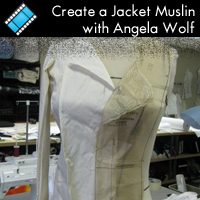 Simplicity 2656

by: thecurious...
Review
Sewing Workshop Balboa Shirt & Topper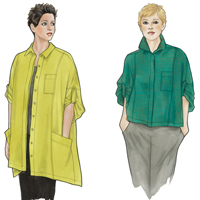 Buy Now
Favorite Things Ballet Slippers Pattern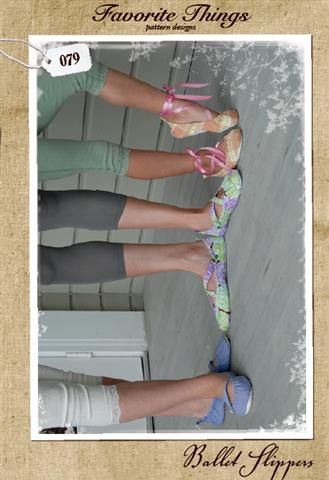 Buy Now
Self Drafted Pattern 220738-1006

by: Sew Whatev...
Review