Mrs.Moos


Advanced
USA
Member since 11/5/02
Posts: 2557



Date: 10/15/09 11:53 PM

I was digging around through my patterns and found yet another duplicate. Yep, I liked a pattern so much I must have bought it twice--probably on Joann's 99 cent sales. I am so mad at myself over this that I was thinking of a way to avoid it happening again.
Aside from making a list, I wish there was a hand held scanner you could buy. It would scan-say the bar code--record the pattern number and year published--to avoid number change issues. You would then connect the scanner to your computer and it would upload a data base of your patterns--divided by company then number-in numerical order--all done for you. You could then take a print out to the store with you when you go to get patterns.

I am going crazy trying to organize my patterns. I have prom/wedding/formal dress patterns, night wear, kids, costumes but then you get into the ensembles--like they have a top, skirt, pants and jacket and all of them are "keepers". So how do you organize it all. Oh and i forgot to mention the growing number of vintage patterns.

Oh-and here is a confession--I was eyeballing an empty rubbermaid tub in the garage today thinking "hmmm...I should store all my swimwear making supplies in there." I AM THINKING OF MOVING FABRIC TO THE GARAGE!!!
That's how bad my sewing room is getting!


------
Janome 6500P, Babylock Eclipse SX, Janome Coverpro 1000, Babylock BLCS, Juki 654, Juki 735, Janome 1600PDB, Brother ULT 2002D, Babylock Spirit, Brother 770

MamaSewing


Advanced Beginner
Member since 12/21/05
Posts: 564



Date: 10/16/09 0:08 AM

I really can't help you but am going to keep up with this thread to see if anyone else has some good ideas. I, too have a stash of fabric (all types) and patterns, children's, sleepwear, men's, women's, craft and then of course the vintage ones!
I also have no dedicated sewing room and absolutely no storage in my house--that means no storage for anything--- :eek:.
I have some fabric out in the garage and some elsewhere in a trailer we use for some storage (it is mouse proof unlike the barns and outbuilding!).
I told my daughter last week that I think i may have to give up this hobby, but I think it would be hard as she is in fashion design school and is working with fabric all the time -- I would always feel like I need to get back to it.

Sewnsewmom


Advanced Beginner
Member since 7/31/08
Posts: 780





In reply to Mrs.Moos



Date: 10/16/09 1:59 AM

I type in my patterns that I have here on PR under Pattern Catalog. Of course, I have to remember what I have when I go shopping.

Oh well...I tried!

Miss Fairchild


Advanced
USA
Member since 8/24/02
Posts: 7936





In reply to Mrs.Moos



Date: 10/16/09 8:16 AM

I use a spreadsheet, much like my fabric stash spreadsheet, and I keep my patterns on there. Columns are: pattern type, size, pattern number, and brand. I also have a column for the dates used. And, here's the real ''anal-ty'' here...) I link those to my fabric stash sheet. So that when the stash is depleted, I have a column showing what it was "depleted" on.

When I want to shop, I sort the spreadsheet by pattern name then number and take a printout. I don't have many patterns, about 85, but I have a forgetful mind and if I don't do this, I'm just as frustrated as you are. Not because of the 99 cents or so I've spent, but because I should have known better. I don't shop much for patterns, but it can be frustrating when I have a duplicate.

------
"Play the cards you are dealt, but choose who is sitting at the table"..AARP magazine

SEE MY ETSY SHOP HERE: http://www.etsy.com/shop/AuntMaymesAttic
My blog: http://auntmaymesattic.wordpress.com/

gaylee1949

Advanced Beginner
Member since 6/21/06
Posts: 160



Date: 10/16/09 11:34 AM

I use Excel. I have a page for each pattern maker, and then I list the patterns numerically with a short description. The advantage to Excel is that you can add new items to the bottom and then sort them all by number, so the numbers are always in sequence. I just started new pages for patterns I want! Will it never end? LOL

Gail

Kathi R


Intermediate
California USA
Member since 2/28/05
Posts: 2117
PR Weekend Volunteer



Date: 10/16/09 1:20 PM

I keep an Excel spreadsheet for my fabric inventory but not for patterns.....first of all don't beat yourself up about buying duplicates.....when I happens to me I just shrug and figure I really should use the pattern since I liked it enough to buy it twice.

I sorted out my patterns into current use and long term storage and then handle each group differently. The long term storage patterns are boxed and stored on closet shelves.
-- Vintage, boxed by decade
-- Kids patterns, used when my kids were younger
-- Sleepwear - I make PJs for the holidays and it is handy to have all sleepwear in one location
-- Costumes and crafts
--Just too good to toss

The patterns I am most likely to use now, primarily new ones are stored in wire drawers in my Closetmaid organizer. I have allocated 3 drawers for pattern storage and if the patterns are turned on their sides, I can fit 2 rows in each drawer. The drawers are organized by type with lables on the front of each drawer to make it easier figure out what drawer to look in --- there is no logic to how the drawers are organized other than how everything fits. I made dividers to segregate each type of pattern. My classifications are -
Men and boys, dresses, plus size, jackets, shirts - woven, shirts - knit, collections (sportswear patterns with multiple garments), purses and bags, aprons, babies, fancy dresses, pants, skirts, accessories, active wear, other

I also keep a small basket under my cutting table that holds about a dozen patterns that I am either going to cut soon, just finished, used recently for reference to instructions....in short, a place to park the patterns before I file them. When I need a pattern, I can now shop my drawers to see if I have something suitable. The system works, as long as I have the discipline to cull the crop and not overfill the drawers.

The classifications will become evident when you sort out your patterns -- if there is more than a couple of dozen in a classification you should probably break it down into smaller groups. The lables and dividers are just printed from Word with large font, bold type .. cut out and taped to unlined index cards with heavy duty packing tape.

I did a major reorganization of the patterns a couple of years ago and since then, I feel like I have a handle on my stash.....so when I buy a second pattern, I just figure the sewing gods are telling me something.




-- Edited on 10/16/09 1:22 PM --

------
2012 : starting stash 386, net additions 206, used 164, ending stash 428...I'm never going to get in front of this pile of fabric!


Nata


Intermediate
USA
Member since 8/20/02
Posts: 1252



Date: 10/16/09 1:29 PM

You can also use Access Database to catalogue your patterns.

------
Fabric bought in 2009: 30 yds
Fabrc sewn in 2009: 19 yds
Fabric stash: 145 yds

3 Garments IN and 6 Garments OUT


quathy


Intermediate
California USA
Member since 6/3/06
Posts: 801



Date: 10/16/09 1:31 PM

I have to confess, I'm overly AR on this account. Quite possibly into OCD territory... I have a terrible habit of putting everything into databases. And yes, you CAN buy a hand-held scanner and scan bar codes! although what it would do a lookup on, I don't know...

But here's what I do, sans the database, to maintain my sanity and keep DH from calling the white-coats to come and get me:

Yes, I use the PR 'pattern catalog'. I can access it from my cell phone when I'm in a shop (I love the roaming internet!!) and when I'm shopping online.

At home, I keep a binder with those plastic protector sheets (OK, a few binders). When I buy a pattern, the pattern envelope goes in there. These are sorted by type - coordinates, tops, pants, coats, etc. A binder for kids, a binder for women.

The instructions and the pattern itself go into a manilla folder, which is labeled at the top by pattern number and company (such as "4321 Simplicity"). If a pattern doesn't have a number, it's filed by company name, then by pattern name (such as "Studio Kat Designs - Odyssey Purse). And TNT patterns get a star or smiley, just for kicks.

So when I'm at home, I can peruse the binders as though they are a catalog, and when I'm out shopping, I can find out if I've already got that pattern or not.

There are a few that I haven't posted into my PR Pattern Catalog yet because they aren't in the PR database - but I've recently found a way to get them there. Special thanks to JuneHawk (http://sewing.patternreview.com/cgi-bin/sewingclasses/board.pl?t=44097) for suggesting to scan pic of the pattern, or in my case, the BWOF style sheet!, put that in your photo gallery, and link it to the PR catalog.

Yes, it took a while to put this all together at the beginning, but the payoff is priceless. And I feel so relaxed now that I can quickly see what I've got...

Now if I could just sew faster, I'd be all set!!!

MissTaraTara

USA
Member since 10/18/04
Posts: 112





In reply to Mrs.Moos



Date: 10/16/09 1:52 PM

Before I purchased sewing inventory software about three years ago, I kept my sewing pattern inventory as a simple text document. I would note the pattern#, description, size, place of purchase, and price. I would not put patterns away until they had been logged in. I've done this for more than 15 years. I am not one to make impulse pattern purchases. I usually look through what's new on the pattern's websites then check against the list of patterns I have on hand. I keep a list of the patterns I want as I patiently await sale days. If I happen upon a 'cent' sale unprepared, I don't worry because I know there will be another and there's no real danger of me rushing home and cutting out said pattern anyway. The patterns I buy tend to be are in catagories already which makes sorting and storage easy.

Children -
Project Runway Kids/Juniors
Stuff by Hillary Duff
Jr Trend
Burda Young Fashion
Neue Mode
Kwik Sew

Clothing -
Men/Boys
swimwear/undies
Vogue (by designer)
project runway collection
hillary duff collection
private labels
coats
and so on . . . .

Crafts -
pet accessories
purses/totes
sewing room accessories
dolls
costumes
hats/ scarves etc

I store my patterns in stackable/collapsible mesh filing crates.



I found them on clearance at Walmart for $5.00 each. I think I have about 15-20. I also use the crates to store my Burda and Ottobre magazines.

I've only done it a couple of times but I have found that I've purchased the same book twice . I won't mention my fabric stash foolishness; I get tired just thinking about it.

Mrs.Moos


Advanced
USA
Member since 11/5/02
Posts: 2557





In reply to MissTaraTara



Date: 10/16/09 2:06 PM

Sewing Inventory Software??? Tell me more

------
Janome 6500P, Babylock Eclipse SX, Janome Coverpro 1000, Babylock BLCS, Juki 654, Juki 735, Janome 1600PDB, Brother ULT 2002D, Babylock Spirit, Brother 770
Printable Version
* Advertising and soliciting is strictly prohibited on PatternReview.com. If you find a post which is not in agreement with our Terms and Conditions, please click on the Report Post button to report it.
Beginners Guide to Sewing Jackets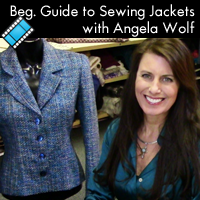 Altering Jackets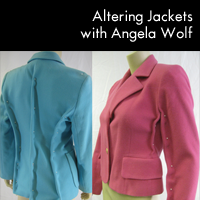 Vogue Patterns 7854

by: lamstu
Review
Bluegingerdoll Mae Blouse Patterns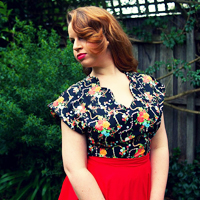 Buy Now
SewBaby Reversible Skirt Pattern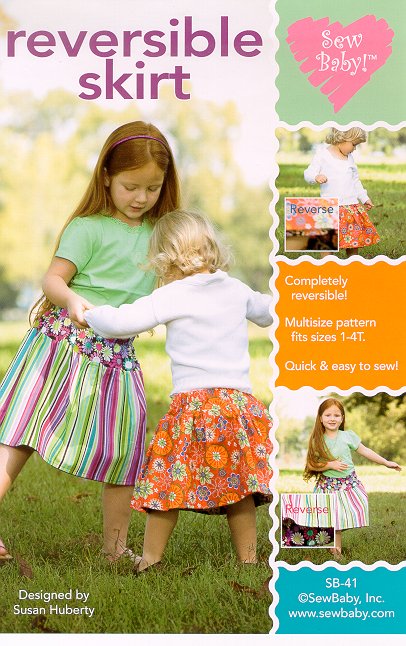 Buy Now
McCall's 9651

by: iSewQuiltA...
Review