amysayssew


Member since 9/7/08
Posts: 190
Skill: Intermediate



Date: 11/16/09 2:08 PM

I read in a sewing book that I have that polyester is difficult to sew and not for beginners. However, I found some polyester fabric at JoAnns that I was thinking of buying for a dress. What are the techniques that should be used when sewing polyester?

------
Buffalo Modern Sewing Group: http://bit.ly/buffalomodernsewing

Michelle L


Missouri USA
Member since 1/20/08
Posts: 1301
Skill: Intermediate





1 member likes this.



Date: 11/16/09 2:18 PM

Well....it kind of depends on what kind of poly it is. Is it a knit? A woven? Is it silky? A chiffon?

There are some polys that are very easy to sew, and some that make me curse like a sailor.

The main thing to remember is your iron...you can melt poly. Make sure your setting is lower than you would use with cotton. Also, some polys do not hold a crease the way that organics do...it makes them great for wash and wear, but not always easy to sew.

Also, silky polys and chiffons will slither all over the cutting table, they are a frustrating place to start for a beginner, but since they are poly, they are washable, so I spray the heck out of them with starch before I sew and then wash it before I wear it, and that cuts down on the "slithering."

------
Michelle

http://cheapandpicky.blogspot.com/

Miss Fairchild


USA
Member since 8/24/02
Posts: 7936
Skill: Advanced





Date: 11/16/09 2:36 PM

Michelle has some great points; she pretty well summed it up. I'd like to add to use a polyester thread when sewing this fabric, use a stretch needle if the fabric stretches alot. And as to "not for beginners", how do you become Intermediate if you don't step outside the box? Go for it!

------
"Play the cards you are dealt, but choose who is sitting at the table"..AARP magazine

SEE MY ETSY SHOP HERE: http://www.etsy.com/shop/AuntMaymesAttic
My blog: http://auntmaymesattic.wordpress.com/

lilyofthevalley


New York USA
Member since 3/9/07
Posts: 1478
Skill: Advanced

1 member likes this.




Date: 11/16/09 2:51 PM

Agree with all that has been said before me. But I disagree with the author that cautioned Beginners away from *all* polyester. In fact, I think it's a great fabric for Beginners: (1) most of it is easy to sew, and (2) it's almost always inexpensive, making it the perfect medium on which to practice, experiment and in the event of a failure, throw away without a great loss of investment.

The only way to move from Beginner to Intermediate is to jump in, try variations, and accept that not everything will work out. Same concept in Woodworking - a certain amount of wood will be thrown away.

Now, as Michelle (Mloyet) implies, you may wish to stay away from slippery, slide-y polyesters until you've developed more nimble fingers and more patience. --Lily

------
Lily

Elona


Member since 8/24/02
Posts: 8920
Skill: Advanced
Body Type:






1 member likes this.



Date: 11/16/09 3:14 PM

As everyone has said, it depends on what kind of polyester--knit, woven, coarse or fine yarn, drapey or crisp--and so on. But basically, it's an easy fabric to sew, and usually cheap.

Several things to note about it (but these apply to natural fabrics as well):
1. Get enough fabric so that you have scraps to try out with various needles and stitch lengths and so on. Experimenting and experience are your friends here.

2. The fabric may want to ravel like crazy. If so, it's nice to have a serger.

3. If it's a satiny, dressy polyester, the seams may want to pucker. If experimenting on scraps indicates this is the case, here are some tricks to try:

Use a very fine "Sharp" or "Microtex" needle, like a size 8.

Use fine cotton machine embroidery thread (Mettler or Gutermann). It's thinner than regular thread.

Stitch the seam with a relatively short stitch--and a tiny zigzag, so narrow it's almost straight.

And Sandra Betzina suggested this one: Lay out your pieces on the crossgrain rather than lengthwise. She says satiny things will usually pucker less with this layout.

amysayssew


Member since 9/7/08
Posts: 190
Skill: Intermediate



Date: 11/18/09 2:18 PM

The fabric that I saw was a polyester knit.

I've never sewn knit before either, so that would probably be my first step. What knits do you recommend to begin with?

------
Buffalo Modern Sewing Group: http://bit.ly/buffalomodernsewing

Michelle L


Missouri USA
Member since 1/20/08
Posts: 1301
Skill: Intermediate





Date: 11/18/09 3:40 PM

Sewing knits are not difficult, and I sew polyester knits all the time. You need to make sure that you are using the proper needle, and the proper machine settings, though.

First, you will want to get ball point needles. These work best on knits because they do not pierce the fibers, but push them to the side.

Second, you will want to set your stitch to a narrow zig-zag, so narrow that it almost looks like a straight stitch. By using a zig-zag, it means your seams will stretch slightly.

Also, experiment a little with stitch length, tension, and foot pressure to make sure that you have everything working the way you want it, and I think you will be happy with the outcome. If you have a walking foot you may also want to use it.

Knits are not difficult to sew with, although I would not recommend starting with a "slinky" knit.
-- Edited on 11/18/09 3:43 PM --

------
Michelle

http://cheapandpicky.blogspot.com/

gramma b


USA
Member since 7/25/08
Posts: 3307



Date: 6/8/15 8:43 AM

Picked up a nice thicker poly remnant at Hancock's for a T, a refreshing find after all the catchy thin knits available. It's the heavier type, a polka dot sort of shiny, maybe dance-type fabric?, not ponte pants weight. So far I've tried BP, universal, stretch needles, various stitches and it's still skipping. Is all-poly thread the next step?

simplystitches

Member since 2/12/06
Posts: 1901
Skill: Intermediate





1 member likes this.



Date: 6/8/15 10:43 AM

Try a microtex sharp in the machine.

Has the fabric been washed? Sometimes if it's not prewshed you'll get skipped stitches.

I've never run into skipped stitches because of the type of thread.

Debbie
-- Edited on 6/8/15 at 10:44 AM --

beauturbo

California USA
Member since 5/2/09
Posts: 4326
Skill: Advanced





Date: 6/8/15 1:11 PM

If you mean all polyester thread v.s. cotton covered polyester core thread, I don't think that would particular do it, or always make any difference. But, you can always try. If zig zagging, try a much more narrow zig zag, (instead of a wide one) and if that does not work, try a triple zig zag, where you got 3 tiny stitches in each zig and zag part instead. If all else fails, stick some tissue paper on top of it, and try sewing through that. If even that does not work, put the tissue paper on both the top of the fabric under the needle, and on the bottom of the fabric against the stitch plate too and even try sewing though it, with fabric being in the middle of the "tissue paper sandwich" and see if that does any good. I probably would be doing that with a real size 12 Schmetz stretch needle with the deeper scarf cut into it too, but does not hurt to try all kinds of needles, including a sharp mircotex sharp either. some fabric is just a real stinker to try to sew into, particular if synthetic, stretchy, and made real dense. But sounds like you have not tried those other things yet.
Printable Version
* Advertising and soliciting is strictly prohibited on PatternReview.com. If you find a post which is not in agreement with our Terms and Conditions, please click on the Report Post button to report it.
Online Class
Beginners Guide to Dyeing Fabrics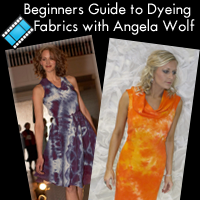 Online Class
Sewing Basics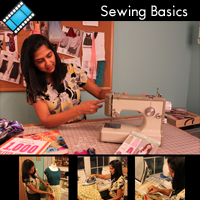 McCall's 6711

by: SewLuva
Review
Ottobre Design Magazine 04-2013-14

by: grays08
Review
Favorite Things An Everyday Bag Pattern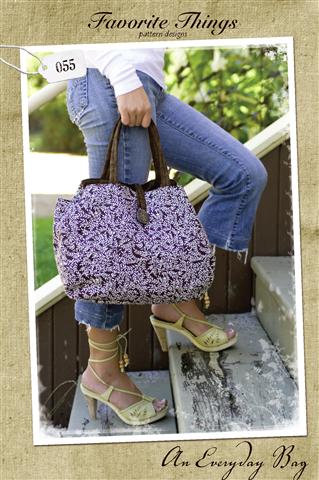 Pattern Details
Shapes Eleven Eleven Skirt Pattern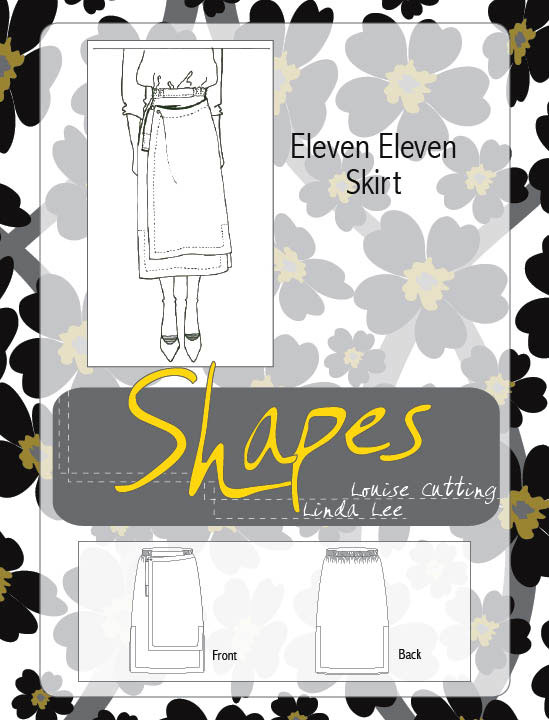 Pattern Details