Letterwoman


Advanced Beginner
Iowa USA
Member since 5/22/05
Posts: 36



Date: 1/7/10 10:07 PM

Help! Almost every time I start sewing, my bobbin thread gets sucked down the hole of the throat plate of my sewing machine. The result is a huge knotted mess on the bottom of my sewn fabric. I can't figure out why it does this. I always make sure both thread tails are pulled to the back of the machine behind the presser foot so they're out of the way. This problem happens about 90% of the time.

The machine that I'm sewing on is a Bernina 440 that I just got a few weeks ago and this is a very expensive, top-of-the-line sewing machine. I have another Pfaff sewing machine that never has this problem, so I don't know what's going on. For as much money as I paid for the Bernina, I don't think I should be having any kind of problem.

I have discovered that if I leave the thread tails 7 or 8 inches long, the bobbin thread tends not to jump down the hole. But this seems really wasteful. I don't like to waste thread because it's not cheap. Also, if I hold the thread ends each time before I start sewing, it seems to help a little, but this gets really old when I have to piece 110 squares together for a quilt. When I sew, I just want to get going. I do use a scrap of fabric when I'm chain-piecing, but that doesn't seem to be a time-saver when I'm just sewing two squares together at a time to piece a row of squares.

Does anyone have any suggestions for me? This is getting really frustrating and makes me not want to sew on my Bernina anymore and I just got it.

Patti B


Intermediate
Member since 9/29/02
Posts: 2423

1 member likes this.




Date: 1/7/10 10:24 PM

This is not normal for a Bernina (or any other machine in good running order). I'd call your dealer and ask for help. The 440 is a great machine. The only time I have thread nests on my Bernina (different model) is when I forget to thread with the presser foot up but you've probably checked that already.

------
Patti

R-r-r-ripping my way to fitting success


skae


Advanced
Member since 4/23/07
Posts: 3317

1 member likes this.




Date: 1/7/10 10:28 PM

sound like you could be putting your bobbin in the wrong way. First check to see if the thread is coming out of the bobbin ok. if it is. Check to make sure your bobbin holder is all the way in. On my pfaff if i don't put the bobbin holder in all the way it will make knots. Also if i don't have the thread coming out of the bobbin a certain way it will makes knots to.
So check these two things. They could be your problems.
Hope this helps.

------
Ecclesiastes 11:7,8 Nothing on earth is more beautiful than the morning sun. Even if you live to a ripe old age, you should try to enjoy each day, because darkness will come and will last a long time. (CEV)


Natalie D.


Advanced
USA
Member since 8/31/05
Posts: 773





In reply to Letterwoman



Date: 1/8/10 1:08 AM

Your 440 should not be doing that. And if it is not user error, that would extremely unusual. You should not have to hold the threads or bring the bobbin thread up before you start sewing.

Did you take the lessons with the machine? If so, this problem should have been caught on the very first lesson. If not, you should have. The machine should have come with a sample test stitch-out. How did that look? Are you putting the bobbin in the bobbin case with the thread going clockwise? Are you snapping the case into position correctly? Is the needle inserted all the way? Has the bobbin been wound smoothly and correctly? Are you certain you have threaded the machine correctly and that the thread is seated properly?

------
"The louder he talked of his honor, the faster we counted the spoons" Ralph Waldo Emerson

Letterwoman


Advanced Beginner
Iowa USA
Member since 5/22/05
Posts: 36



Date: 1/8/10 10:09 AM

I did take the Bernina mastery class for my machine. When I asked the instructor about the bobbin thread problem with my machine, she didn't seem too concerned. She said to just make sure the thread tails were pulled to the back of the machine, which I always do, and then this shouldn't happen. But I'm still having this problem.

I've checked, and I've loaded the bobbin in the bobbin holder the correct direction and snapped it in the bobbin case correctly. I think I'll just have to leave an extra long tail of thread. That seems to be the only thing that keeps the bobbin thread from jumping down the throat plate. I posted this problem on another sewing forum and someone posted a reply that a long tail is needed in order for the first stitch to make that loop around the bobbin. So I guess that's the only solution right now.

Natalie D.


Advanced
USA
Member since 8/31/05
Posts: 773





In reply to Letterwoman



Date: 1/9/10 0:29 AM

This should not be happening. If this is not user error, your dealer needs to take care of this. If not, you need to contact Bernina USA about failure to honor your warranty. You have a warranty on this machine, right? This is a new machine? I have never seen ANY Bernina do this, except much older ones where you have to hold the threads and people forgot.

I have to say, though, that I don't know really understand what you mean about the bobbin thread getting sucked down or jumping down the throat plate... etc. The bobbin thread is already mostly under the throat plate. It's the bobbin thread. And what do you mean about a long tail? I only leave 2 or 3 inches and never have this issue on any of my Bernies--- no bobbin thread nest, no jamming, no problems whatsoever. Did you perchance adjust the tensions and forget to balance them again? Have you adjusted the bobbin tension?

If not, you need to get this machine to your dealer. I can't imagine why you haven't done so already. Anyone with a Bernina is going to tell you what I and others already have. This is not normal. Get it fixed.

------
"The louder he talked of his honor, the faster we counted the spoons" Ralph Waldo Emerson

KarenTeel


Illinois USA
Member since 4/22/08
Posts: 404





In reply to Letterwoman



Date: 1/9/10 7:26 AM

I had this happen a few months ago, not on a Bernina but with my Viking Emerald. I was very frustrated. Then I found it was my fault by using the wrong bobbin. I had used the bobbin from my Designer SELE and they are definitely 2 different sizes. Once I figured that out, everything went smoothly.

From what I read here, this probably is not your problem, but it does not hurt to check and see if you mixed them up between your machines. I know my dealer would be looking at the machine closer because she wants me to have smooth sewing. Try her again, while I don't own Bernina, people say great things about them and the reviews show they are worthwhile machines. You should be able to zip through like any other machine. HTH

------
Karen


Fictionfan


Advanced
Vermont USA
Member since 5/19/06
Posts: 1269



Date: 1/9/10 1:48 PM

If you are getting nesting of thread on the bottom of your fabric, this is almost always a top thread tension problem. I suppose it could rarely be a machine timing issue, but the vast majority of the time it is a tension problem with the top thread, not the bobbin thread.

I am not familiar with your machine, but most machines have tension discs for the top thread. If you have a stray bit of thread or a build up of lint in one or more of the discs, your top thread will not feed correctly and you can get nesting. As mentioned before, be sure to thread your machine with the presser foot UP so the thread actually gets into the tension disc areas. I haven't ever needed to 'floss' the discs on my machines, but I've seen it suggested. Just run a lint-free cloth through the discs to clean out the lint, maybe de-gum it if you had some oil or lubricant get in there.

Some machines are picky about the way the thread comes off the spool. Check you manual to see what is recommended for your machine. Also, if your thread is a bad spool or a brand that your machine doesn't like, you can have tension problems. In addition to changing the thread, you'll need to clean the top thread path of any debris left behind by the bad thread.

Likewise, if the bobbin is not the right one for the machine, it could cause problems with thread flow. Generic bobbins or pre-filled bobbins by another manufacturer than your machine may look the same as your machine's bobbins, but the fraction of a difference in size, height, or smoothness of the surface could cause bobbin thread flow problems. Bobbins are usually so inexpensive that it is just not worth the hassle and frustration to me to buy anything but the manufacturer's recommended bobbins.

The needle may be the culprit. Even if you think the needle is fine, I suggest that you change it, making sure it is all the way in the slot. Just because most needles work fine doesn't mean the occasional one won't have a burr or something that causes problems with stitching. If you are using the wrong type of needle for your fabric, stitching problems can be the clue that you need a different needle.

Sometimes the fabric is the problem. Fabric with adhesives (confetti dot, for example) can gum up your thread and needle and bobbin case and stitch plate....misery. There is a product called Sewer's Aid that really helps with this special situation, and some people have suggested putting a bit of Thread Heaven somewhere along the thread path. NAYY. I recently worked with a costume fabric that was a little sticky on one surface, and the machine did not like to go through it, so stitching could be irregular or tangled if I tried to sew too fast.

I see a lot on the web about adjusting with the bobbin tension, but it is a rare situation that the bobbin case tension is the problem. In 4 decades of sewing, I've never had to adjust the bobbin tension. Lint or gummy oil or a stray thread in the bobbin case, bobbin race, or anywhere in the bobbin area could cause tension problems with the top as well as the bottom thread.

Best practice is to clean the bobbin area and check the top thread path after every project and sometimes in the middle of the project if you have a particularly linty fabric or thread. Change your needle every project, too.

HTH

ETA: oops. Forgot to say that your dealer should take a look at the machine if the simple clean-and-rethread solution doesn't work. Your machine may have a fault somewhere along the tension path and the dealer should be able to assess whether there is a problem, especially if the machine has some kind of auto-tension.
-- Edited on 1/9/10 1:54 PM --

------
Fictionfan

Doris W. in TN


Intermediate
Tennessee USA
Member since 2/9/04
Posts: 7909



Date: 1/9/10 2:30 PM

Does the 440 have the 5mm wide feed dogs and CB hook? Moving a long thread tail to the back is not going to work. You have to put your finger down on it, anchor it for the first few stitches, then you can let go. Even my 18 y/o Bernina 1130 requires this. When I don't, or miss the thread and don't anchor it, I end up with a horrible birds nest under the throat plate.

Give this a try and let us know if it works. The 9mm wide machines use a rotary hook and you don't have to hold their thread tails. The 5mm machines require it until you've stitched two or three stitches It becomes habit to the point I even do it on my wider feed dog machines.

Natalie D.


Advanced
USA
Member since 8/31/05
Posts: 773





In reply to Doris W. in TN



Date: 1/9/10 3:21 PM

Quote: Doris W. in TN
Does the 440 have the 5mm wide feed dogs and CB hook? Moving a long thread tail to the back is not going to work. You have to put your finger down on it, anchor it for the first few stitches, then you can let go. Even my 18 y/o Bernina 1130 requires this. When I don't, or miss the thread and don't anchor it, I end up with a horrible birds nest under the throat plate.



Give this a try and let us know if it works. The 9mm wide machines use a rotary hook and you don't have to hold their thread tails. The 5mm machines require it until you've stitched two or three stitches It becomes habit to the point I even do it on my wider feed dog machines.


Yes, the 440 has a CB hook and 5.5mm stitch width (not feed dogs). But no, the threads do not have to be anchored when you start sewing. That was the first thing my dealer corrected me on when I was testing a 440. Like you, I had assumed it was like my 931. The bobbin thread does not need to be brought up to the top either. There is a little cutter in the bobbin case area when you place the bobbin thread when you first put the bobbin in. The stitch width has nothing to do with it.

The OP said she gets nests even when she holds the threads. Something else is clearly going on.

------
"The louder he talked of his honor, the faster we counted the spoons" Ralph Waldo Emerson
Printable Version
* Advertising and soliciting is strictly prohibited on PatternReview.com. If you find a post which is not in agreement with our Terms and Conditions, please click on the Report Post button to report it.
Online Class
Sewing Basics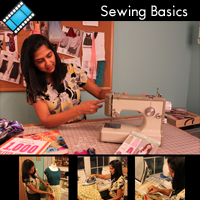 Online Class
Clone Your Favorite Garment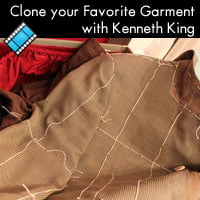 La Mia Boutique Taglie Forti 03-2011-118

by: Sandi S
Review
BurdaStyle Magazine 03-2013-151

by: squirrelly...
Review
Take-Along Bags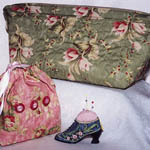 More Info
THE BASIC SLEEVE, a CD book by Kenneth King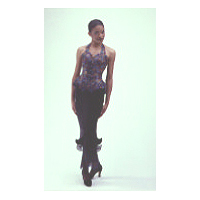 More Info