Maggiedoll


Advanced Beginner
MD USA
Member since 1/8/10
Posts: 1457



Subject: An Older Serger.. Date: 2/21/10 9:27 AM

I found a listing for an old serger in working condition on craigslist. It's listed as a "Juki Baby Lock," and while a Google search turned up many people pointing out that Juki and Babylock are two separate companies, the ad does have pictures or this particular machine (metal, dark green,) and it does say both "Juki" and "Baby Lock" on it.
I'm thinking that this machine may not be a particularly good idea for a long-term serger, I don't believe it has many features. But might it be good to at least use to learn about how a serger works? I generally prefer older machines and usually manage to do my own repair. I've never touched a modern sewing machine at all, and I am somewhat afraid that when I get a new serger, something will go wrong and I'll be completely clueless, and too afraid to try to repair an expensive machine. Or would trying to learn on an older serger just leave me too frustrated? (For context, when the tension mechanism on my heavy-duty Necchi fell off, I managed to repair it and get it working almost perfectly [only almost because the dial isn't lined up right so the numbers lie] so I do have some patience for figuring out how a machine works and getting it to do what I want to do. That's why I'm thinking that an older, simpler first serger might be helpful for me. But is a serger too complicated to do something like that with at all?)
-- Edited on 2/21/10 4:25 PM --

------
My (overly complicated) blog: http://maggiedoll.com/

LynnRowe


Advanced
BC CANADA
Member since 3/9/09
Posts: 9174





In reply to Maggiedoll



Date: 2/21/10 11:01 AM

The older BL doesn't have differential feed.

That is the #1 top of the list must-have mandatory item I always suggest to new sergeristas.

So IMO, this is not a good first-time serger.

------
I heart Panzy, Pfaff Creative Performance, the sewing machine love of my life!
And Baby (Enlighten serger), Victor (BLCS), Rupert (Pfaff 2023-knits expert) Ash (B350SE-Artwork), Kee (B750QEE-Panzy's BFF), Georgie (B560-Kee's baby sister) and the Feather-Flock!

Most of all, I heart Woo (HimmyCat). Until we meet again, my beautiful little boy. I love you.

Maggiedoll


Advanced Beginner
MD USA
Member since 1/8/10
Posts: 1457



Date: 2/21/10 2:07 PM

Does that mean that it is a babylock? Google does seem to think that that model number is a Babylock, but the machine does say JUKI co. ltd on it, but also says Baby Lock on the front. Were they somehow affiliated back in the 70s? Or is "Baby Lock" different from the Babylock company?
The ad is asking $50 obo for it, and it's been up for a month and still available, plus they suggest getting a new belt "if you plan on using it a lot" it'd probably be possible to get for less. One thing that scares me about a serger is that I'm unfamiliar with them and they're more complicated than regular machines, not to mention being expensive, so I want to be able to understand how they work enough to do basic troubleshooting. Won't that be harder to learn on a more modern machine? (Possibly what I want is an almost "disposable" learning serger?) I don't want to buy it if it's a total waste that's going to do nothing but frustrate me (It's a bit over an hour away, too..) but I'm totally glad to have a really simple sewing machine because it's so easy to troubleshoot. Is that totally inapplicable for a serger? If I could negotiate it down and pay $20 or $30 for it, it's not like getting that one would prevent me from getting one in the future that actually has the features I need, and then I might not be completely clueless when I got a decent one. Or would getting familiar with the basics of an older serger not translate into less cluelessness with a modern on anyway?
(sorry for all the questions..)

------
My (overly complicated) blog: http://maggiedoll.com/

Betakin


Advanced
AZ USA
Member since 4/22/04
Posts: 7282





In reply to Maggiedoll



Date: 2/21/10 3:35 PM

Juki introduced their baby model sergers to home sewers in 1967. These baby locks were smaller versions of their industrial models. Tacony has been the distributor of Babylock in the USA from their introduction and the EA605 is an early model.

I think that the EA605 does a 4 thread safety stitch, 2 thread overlock and flatlock and chain stitch, but not a 3 thread overlock. It takes BLX2N needles which I think are the round shank industrial type needle.
I don't think it has a stitch width adjustment and length is done by push button. It does not have a rolled hem adjustment or snap on feet, nor the self threading lower, looper of later models. Tensions type is multiple revolution. I also do not think this model has a light where the model 625 does.
This serger is said to do a 2 thread blind hem. It does not have a 2 thread converter however or an optional blindhem foot on info that I have found. ..which is puzzling. My old Babylock was a newer model..and it came with a 2 thread converter.
Older models were built like tanks but I do not think this serger has differential feed, plus having multiple revolution tensions instead of single revolution can become a nightmare..which is a reason that I would save my money to put towards a more modern serger..but if only 20-30 bucks..and sews, then it might be worth playing with.
-- Edited on 2/21/10 3:44 PM --

UtahDana

Member since 12/24/12
Posts: 3



Date: 1/6/13 9:30 PM

I apologize for a post I just did on this exact machine! I found this post after I hit "POST". So I am reading here that this machine is NOT good, right? because of no differential.

Wow, you guys here on this forum continue to wow and amaze me. Thanks, from a newbie.

lisalu


Advanced Beginner
GA USA
Member since 10/5/08
Posts: 2177





In reply to Maggiedoll <<



Date: 1/6/13 9:46 PM

I absolutely have an old "Juki/Babylock" serger. It has a Juki emblem on the back (made in Japan), although it is called a Babylock BL3-408.

I bought it second hand so don't know the exact age or history of this model, but it is a very early model probably early 80's. I recently reviewed it here Serger Review I think you will really relate to my experiences!

Like you, I use only mechanical sewing machines and do repairs on my own so I like this serger. The DF may or may not be a deal breaker for you (as it is for many users) but I suppose it depends on what your needs are. For me, I have never had reason to miss the DF, but I use a serger primarily for finishing edges and seams and doing the occasional rolled hem. So far, so good, I am very happy with it.

------
Jim (Singer 301), Margaret (Singer 201-2), Betty (Singer 15-91), Bud (Singer 503), Kathy (Singer 221), Liz (Singer 221 Centennial Edition)
http://runningstitches-mkb.blogspot.com/

beauturbo

Advanced
CA USA
Member since 5/2/09
Posts: 3319





In reply to Maggiedoll <<



Date: 1/7/13 0:33 AM

I think if you did not break or bend a looper or a stitch pin/plate (so you would not have to replace it) which has a whole lot and mostly all to do with just your sewing technique, and if you could get replacement knives for it someplace when you needed some and if you wanted to use it/leave it, set up for 4 thread overlock to finish off seam allowances on woven things, and did not mind having to thread up the old fashioned way with no "little flip lock helper" cheats on your loopers, and can deal with no numbers on your tension dail (because looks like maybe that way too) and you can get needles when you want them someplace easy, instead of just running down to Joann's or Hancocks fabrics and just buying them off a hang tag wall there, and you like old machines, you might have a lot of fun with it. If not, maybe not,and you might get frustrated with it, instead. But no real way to tell ahead of time, unless trying it and just sewing on it probably. So, since you don't even have to have only one overlocker for forever, or only one kind of one, if it's really calling to you and not too expensive, maybe just get it. You probably would have no issues just keeping it oiled and greased up. But then, I'm a horrible enabler too!

I don't think it was made to be a "disposable" machine at all, (obviously not- as it's even still around now) and for sure whole lot "less disposable" than some brand new $99-$199 overlocker at Joann's, Hancocks, Costco, or Walmart for sure. But then you got all those "other" factors above and things everyone else has pointed out too.
-- Edited on 1/7/13 0:50 AM --

PattiAnnJ


Advanced
OH USA
Member since 12/3/06
Posts: 7254





Date: 1/7/13 5:25 PM

Quote: UtahDana
I apologize for a post I just did on this exact machine! I found this post after I hit "POST". So I am reading here that this machine is NOT good, right? because of no differential.



Wow, you guys here on this forum continue to wow and amaze me. Thanks, from a newbie.


You may not need differential feed. I seldom use it. I don't make ruffles.

If the serger is in good working conditon, easy to thread, stitches well and is a good price, you too can live without differential feed.

------
"I don't give them Hell, I just tell the truth about them and they think it's Hell." — Harry Truman

"Improvise, adapt and overcome." - Clint Eastwood/Heartbreak Ridge
Printable Version
* Advertising and soliciting is strictly prohibited on PatternReview.com. If you find a post which is not in agreement with our Terms and Conditions, please click on the Report Post button to report it.
Fun with Fitting - BODICE w Darts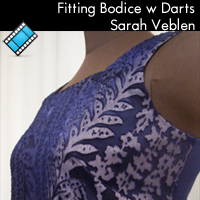 Break your Serger Out of the Box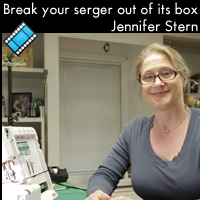 BurdaStyle Magazine 07-2011-116B

by: miausiau
Review
Victoria Jones Collection Busy Diva Apron and Star Potholder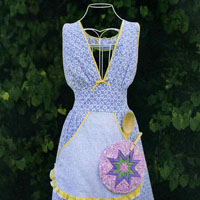 Buy Now
Lolita Patterns Sugar Plum Pattern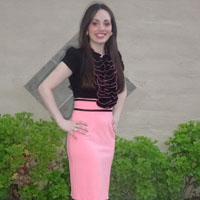 Buy Now
Simplicity 1916

by: knitsewmuc...
Review