Lucy in Virginia


Virginia USA
Member since 12/20/07
Posts: 276
Skill: Advanced Beginner

1 member likes this.




Date: 2/26/10 1:14 PM

I don't have pictures, so I don't know how much help people can give me.

I am sewing a UFO. The fabric is a charmeuse with brushed cotton on back. The thread is Coats & Clark (what I had bought to make this a couple of years ago and wound several bobbins in readiness). I have a Viking Platinum 770 machine (yes, I know European machines don't like Coats & Clark thread very much and I try to stay away from it now, but this was a UFO and I didn't want to go back to the store).

The problem I am having is that sometimes the machine is making lots and lots of little loops on the bobbin side (looks like bottom halves of flowers going all the way down the stitching. When I pick them out, it looks like some are formed with a broken thread every once in awhile. The problem is exacerbated depending on the stitch (basting stitch is a problem) or the number of fabric layers (single layer stitching is a problem).

I figure it could be any of these or some combination:

1) thread

2) machine tension (dial fiddling helps the problem, but only a little)

3) machine needs to go in for a tune up again (last tune up was last spring, and I was trying to hold out till this summer as I don't have another backup machine and I suffer withdrawal when I can't sew)

I'm hoping its just the thread. Can anyone share their wisdom with me and let me know what could be causing this?

------
Total Stash at end of 2013 -- about 750 yards.
2014 Total Items Sewn -- 1
2014 Total Stash Used -- 2.5
2014 Total Items Embroidered -- 2
2014 Goal: Sew 1 garment per month. Less stash at end of 2014 than at end of 2013.

Machines: Babylock Ellisimo; Viking Platinum 770; Brother 900D
Serger: Baby Lock Evolve

Therisa


Michigan USA
Member since 4/1/07
Posts: 936
Skill: Advanced

2 members like this.




Date: 2/26/10 1:19 PM

If it were my Platinum, (775) it would necessitate changing the needle and completely clearing out the top and bottom threads before going on.

------
Fabric Purchased in 2011: 37 yards
Fabric Sewn in 2011: 0 yards
Current Contest Moderator: Lined Jacket
Current Contest Participant: Mini Wardrobe

skae


Member since 4/23/07
Posts: 3735
Skill: Advanced

1 member likes this.




Date: 2/26/10 1:22 PM

do you have your bobbin in the right way? I know if my bobbin is in the forward way it will leave a rats nest. When I put it in counterclock feeding the other way it will sew correctly. Also sometime's if you don't have your thread laying in the tension discs right it will do the rats nest too. These are the two things i check when i encounter that problem.

-- Edited on

2/26/10 1:24 PM

--

------
Ecclesiastes 11:7,8 Nothing on earth is more beautiful than the morning sun. Even if you live to a ripe old age, you should try to enjoy each day, because darkness will come and will last a long time. (CEV)


RadarRadiance


Nevada USA
Member since 10/24/07
Posts: 1648
Skill: Intermediate



In reply to Lucy in Virginia

Date: 2/26/10 2:38 PM

Boy, just some thoughts.... I would make sure all tension disks are clean, upper tension and the bobbin shuttle tension area. On my pfaff I've gotten lint balls built up under the spring on the bobbin shuttle and have to remove the screw and little piece to clean it.

But…if your threads appear to be broken I would look close at your thread and make sure it doesn't have high and low areas or really short filament yarns causing it to shred faster. Another thing, you might have a burr somewhere on your hook area in the bobbin area. If you do it can cause the thread to catch, shred and be a real pain! If you can run your fingernail on the hook area and see if you feel a catch anywhere there, burr on your bobbin shuttle or you could have a burr where the needle goes through the hole in the plate. A burr would be what I'd look for first then clean tension areas.

Just some trouble shooting thoughts

------
Pfaff P5.0, Bernina 560, Juki 654DE, Elna 745

Fictionfan


Vermont USA
Member since 5/19/06
Posts: 1323
Skill: Advanced
Body Type:


3 members like this.




Date: 2/26/10 5:42 PM

If you are getting nesting of thread on the bottom of your fabric, this is almost always a top thread tension problem. I suppose it could rarely be a machine timing issue, but the vast majority of the time it is a tension problem with the top thread, not the bobbin thread. Sometimes, this is referred to as nesting of the threads on the bobbin side of the fabric, and it is the top thread that is making the loops that look like a tangled nest of thread.

Most machines have tension discs for the top thread. If you have a stray bit of thread or a build up of lint in one or more of the discs, your top thread will not feed correctly and you can get nesting. Be sure to thread your machine with the presser foot UP so the thread actually gets into the tension disc areas. I haven't ever needed to 'floss' the discs on my machines, but I've seen it suggested. Just run a lint-free cloth through the discs to clean out the lint, and this will de-gum it if perhaps you had some old oil or lubricant in there that is causing the thread to stick.

Some machines are picky about the way the thread comes off the spool. Check you manual to see what is recommended for your machine. Also, if your thread is a bad spool or a brand that your machine doesn't like, you can have tension problems. In addition to changing the thread, you'll need to clean the top thread path of any debris left behind by the bad thread.

Likewise, if the bobbin is not the right one for the machine, it could cause problems with thread flow. Generic bobbins or pre-filled bobbins by another manufacturer than your machine may look the same as your machine's bobbins, but the fraction of a difference in size, height, or smoothness of the surface could cause bobbin thread flow problems. Bobbins are usually so inexpensive that it is just not worth the hassle and frustration to me to buy anything but the manufacturer's recommended bobbins.

The needle may be the culprit. Even if you think the needle is fine, I suggest that you change it, making sure it is all the way in the slot. Just because most needles work fine doesn't mean the occasional one won't have a burr or something that causes problems with stitching. If you are using the wrong type of needle for your fabric, stitching problems can be the clue that you need a different needle.

Sometimes the fabric is the problem. Fabric with adhesives (confetti dot, for example) can gum up your thread and needle and bobbin case and stitch plate....misery. There is a product called Sewer's Aid that really helps with this special situation. You just dribble a line of it over the spool of thread before sewing, and maybe a tiny drop at the needle. Some people have suggested putting a bit of Thread Heaven somewhere along the thread path to lubricate the thread before it goes through the needle. I've never quite figured out how they stick the Thread Heaven to the machine. NAYY. I recently worked with a costume fabric that was a little sticky on one surface, and my machine did not like it, so stitching could be irregular or tangled if I tried to sew too fast, but it was okay if I sewed slowly (12 identical costumes slowly! Ugh).

I've seen a lot on the web about adjusting or playing with the bobbin tension, but it is a rare situation that the bobbin case tension is the problem. In 4 decades of sewing, I've never had to adjust the bobbin tension. Lint or gummy oil or a stray thread in the bobbin case, bobbin race, or anywhere in the bobbin area could cause tension problems with the top as well as the bottom thread. Definitely clean out the bobbin area, pull it apart and sweep around the race in and out as well as the case.

Best practice is to clean the bobbin area and check the top thread path after every project and sometimes in the middle of the project if you have a particularly linty fabric or thread. Change your needle every project, too.

HTH

------
Fictionfan

Handshake


Member since 7/19/13
Posts: 424
Skill: Intermediate



In reply to Fictionfan

1 member likes this.



Date: 8/13/13 3:54 AM

Quote: Fictionfan
If you are getting nesting of thread on the bottom of your fabric, this is almost always a top thread tension problem. I suppose it could rarely be a machine timing issue, but the vast majority of the time it is a tension problem with the top thread, not the bobbin thread. Sometimes, this is referred to as nesting of the threads on the bobbin side of the fabric, and it is the top thread that is making the loops that look like a tangled nest of thread.



Some machines are picky about the way the thread comes off the spool. Check you manual to see what is recommended for your machine. Also, if your thread is a bad spool or a brand that your machine doesn't like, you can have tension problems. In addition to changing the thread, you'll need to clean the top thread path of any debris left behind by the bad thread.



Likewise, if the bobbin is not the right one for the machine, it could cause problems with thread flow. Generic bobbins or pre-filled bobbins by another manufacturer than your machine may look the same as your machine's bobbins, but the fraction of a difference in size, height, or smoothness of the surface could cause bobbin thread flow problems. Bobbins are usually so inexpensive that it is just not worth the hassle and frustration to me to buy anything but the manufacturer's recommended bobbins.



I've seen a lot on the web about adjusting or playing with the bobbin tension, but it is a rare situation that the bobbin case tension is the problem. In 4 decades of sewing, I've never had to adjust the bobbin tension. Lint or gummy oil or a stray thread in the bobbin case, bobbin race, or anywhere in the bobbin area could cause tension problems with the top as well as the bottom thread. Definitely clean out the bobbin area, pull it apart and sweep around the race in and out as well as the case.



Best practice is to clean the bobbin area and check the top thread path after every project and sometimes in the middle of the project if you have a particularly linty fabric or thread. Change your needle every project, too.



HTH



Fictionfan in Vermont, I don't know if you'll read this, but I have to say that that is one of the most helpful posts I have ever encountered on any subject!

My Brother sewing machine's performance was so bad that, having done my best with it, I went ahead and ordered a new sewing machine costing many hundreds - of course. It couldn't backstitch and was continually making a rats nest of tangled threads underneath.

Then I tried every single thing in this post, I changed the way the thread came off the spool, changed the bobbin from metal to plastic, and even changed the way I thread the needle. To my astonishment, the Brother now functions exactly as it should!

I feel as if I've graduated in sewing machine mechanic's class, which may come in handy for the new machine arriving today.

bestgrammy


Oregon USA
Member since 8/29/06
Posts: 3575



In reply to Lucy in Virginia

Date: 8/13/13 6:07 AM

Quote: Lucy in Virginia
The thread is Coats & Clark (what I had bought to make this a couple of years ago and wound several bobbins in readiness).
The problem I am having is that sometimes the machine is making lots and lots of little loops on the bobbin side (looks like bottom halves of flowers going all the way down the stitching. When I pick them out, it looks like some are formed with a broken thread every once in a while.

I'm hoping its just the thread.


Since you are concerned about the thread possibly being the cause of the issues...have you changed to another thread?

You posted that the thread in question was bought for this fabric/project so I can understand not wanting to buy or use different thread.

Yet to know if it's that thread causing the issues...change to another thread then test stitch something. If the issues still happen then it was not the thread...if the issues are resolved...then it was the thread.

One thing that's confusing me is the broken stitches...seems if the thread had broken while sewing then the sewing machine would not have been able to make stitches.

Mufffet


Vermont USA
Member since 8/14/05
Posts: 13742
Skill: Intermediate

1 member likes this.




Date: 8/13/13 10:47 AM

I also sew on a Platinum 770. It likes C&C just fine. I would look to the needle type, the foot pressure and the correct presser foot - with this sort of fabric try a walking foot or a Teflon foot - I have had lovely luck with my Teflon foot! The Viking walking foot is so very delicate compared to some other walking feet (feet?!) and works well. I think I would opt for a Microtex needle at the appropriate weight for this fabric.

Sometimes I actually open Sandra Betzina's book on fabrics to set up for sewing them. I know I usually leave my books sitting there, but that book is really helpful.

Fabric Savvy

I have another books as well and it really goes into the fabric to a greater depth:

Fabric Sewing Guide - Claire Shaeffer

I see that yours is an older topic - I didn't see that - hopefully since last February things have gotten better! :)

-- Edited on

8/13/13 10:48 AM

--

------
"Be kind whenever possible. It is always possible."
--Dalai Lama

I have sewing machines

PattiAnnJ


Ohio USA
Member since 12/3/06
Posts: 9220
Skill: Advanced

1 member likes this.




Date: 8/13/13 3:19 PM

Check the threading procedure first.

Loops on the bottom = top thread has no tension.

Loops on the top = bobbin is not inserted correctly or the thread is not feeding through the tension guide on the side of the bobbin case.

Always thread the machine with the presser foot up. This function opens the tension so the thread can properly seat. When the foot is down the tension will then work as it should.

If and when you need to change the tension settings for the top thread, have the presser foot down.

If the bobbin tension needs to be changed, do so in tiny increments.

Place a tiny dot of nail polish at one end of the slot in the screw head (one end or the other does not matter). This is the "12 o'clock" setting. Move the slot "5 minutes" at a time. Left is loose and right is tight.

PS: Thread. There are two factory methods of winding it onto the spool; parallel or crosswound. The crosswound spool preforms better if the first thread guide lifts the thread from the top of the spool. If your machine does not have an "antenna" a spool stand will be needed for best results.

Here

is an overview as well as a couple videos that may be of help.

-- Edited on

8/13/13 3:27 PM

--

------
OLD CHINESE PROVERB: I HEAR & I FORGET; I SEE & I REMEMBER; I DO & I UNDERSTAND.


Red Dragon


Australia
Member since 2/4/08
Posts: 937
Skill: Intermediate
Body Type:


1 member likes this.




Date: 8/13/13 7:16 PM

Is the bobbin tightly wound? My machines have problems when the bobbin thread is a bit loose, so rewinding it may be something else to try. Or maybe the upper thread has popped off part of the threading mechanism; I never cease to be amazed when that happens.

------
Tracy, Canberra

Janome 7700QCP, Janome 4618QC, Husky S25 overlock/coverstitch
Printable Version
* Advertising and soliciting is strictly prohibited on PatternReview.com. If you find a post which is not in agreement with our Terms and Conditions, please click on the Report Post button to report it.
Online Class
Sewing with Slippery & Drapey Fabrics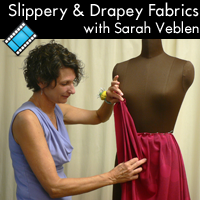 Online Class
Put it on the Bias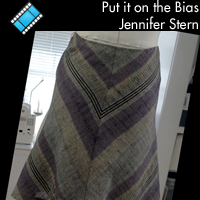 Ottobre Design Magazine 01-2007-25

by: kellyhogab...
Review
Simplicity 2364

by: SewWil
Review
Victoria Jones Collection Misses' Long & Short Caftans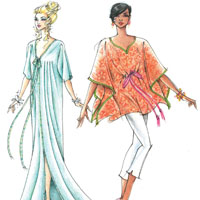 Pattern Details
SA Curve mini ruler (New!)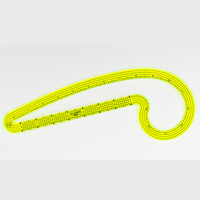 Pattern Details