chicaem29


New York USA
Member since 3/4/09
Posts: 1711
Skill: Advanced Beginner



Date: 3/7/10 2:02 PM

I just (about 1/2 an hour ago) broke the upper knife on my Brother 1034D. I use pins sometimes when I serge and am always very careful but today, well, I wasn't. (I had been having a unusually difficult day with my serger, pretty much all my fault, kept trying to do shortcuts with threading and then once I finally got going, ran out of thread, so once I finally got going again, I let my relief/excitement distract me. Stupid!) The knife was no match for my nice German steel pins.

I'm just glad the knife didn't fly into my eye (because it did fly off at me).

Rant aside, while looking for replacement parts, I did see on one site (Allbrands) that they and, they say, Brother recommend replacing both knives at the same time. That makes sense to me if you're replacing due to age/dulling, but I'm not sure if it applies in my case. I've only been using my serger for about 2-3 months so the knives, prior to the upper one breaking, were in perfect condition. I'd prefer not to have to buy both... and since the lower knife is still like new, I don't think 2-3 extra months of usage compared to a new upper knife will matter. But, is there a chance that the lower knife was damaged when the upper one broke? It looks fine but it might not be.

Also, do you think I can continue to use the serger after I remove the broken knife part? I want to be able to serge raw edges on some things while I wait for my new part.

Melanie74


California USA
Member since 2/18/08
Posts: 50
Skill: Advanced Beginner



Date: 3/7/10 2:33 PM

chicaem29
I haven't had a broken serger knife, but it sort of makes sense to me that the lower knife was probably damaged. I'm imagining how the upper could break from going over a pin, and it seems like the pin must have gotten between the two knives. I'm guessing the force of the lower knife moving down pulled the pin against the upper knife, and the force was just too great.
If it isn't prohibitively expensive, I'd be inclined to replace both. Then maybe once you have the older lower out, you can look at it with a magnifier and if it isn't damaged it could be a backup. Both of the sergers I've owned came with a spare lower knife, so apparently, those are more prone to dulling.
As for continuing to use it, I have no idea! I'm not familiar with the brother machine. I hope you hear some good news from another brother owner.
Good luck. Sorry for your serger frustrations.

Vireya

Australia
Member since 12/10/05
Posts: 1056
Skill: Intermediate



Date: 3/7/10 5:04 PM

I don't know if it still applies, or to all brands, but 20 years ago I used to sell machines, and at that time, the upper blades were made of different strength steel than the lower blades. The prices of the two blades reflected the different materials. ie, the stronger blade was much more expensive than the softer blade. The idea behind this was that if you ran over a pin, one blade would take all the damage, and you would therefore only need to replace one blade, rather than both of them.

Unfortunately, I can't remember now which blade was the strong one, and which was softer. However, as Melanie has said her machines came with spare lower blades, I suspect that it was the lower blade which was the cheaper steel. So in your situation, you may be well advised to replace both, as it is likely there is damage to the lower blade as well, even if it isn't obvious.

Betakin


Arizona USA
Member since 4/22/04
Posts: 7282
Skill: Advanced



In reply to Vireya

Date: 3/7/10 6:42 PM

FWIW..I read on a website about differences in upper and lower serger blades..and it stated that depending on the brand or type of serger, sometimes it is the upper blade that is stronger and sometimes it is the lower.
I am not sure but I think that this may pertain to the two different brands and types of sergers that I own. One has the large upper blade that can be turned and also pushed aside to disengage it. The other serger has a large recessed blade..that swings down to disengage it.

chicaem29


New York USA
Member since 3/4/09
Posts: 1711
Skill: Advanced Beginner



Date: 3/8/10 11:12 AM

Thanks for the advice. The lower blade for my machine costs less than the upper blade, so even though it looks fine, as you guys have suggested, it may be damaged as it could be a cheaper blade. (Although maybe the price difference has to do with the shape and the cost of manufacturing?) The two blades add up to about $40 so it's not super expensive to replace both of them (although I bought my machine with a coupon for about $170 so it's pricey in proportion to the total price of the machine). It's probably best that I just get both. I'll compare the new and old lower blade and see if I can tell any difference.

At least it's an easy repair that I can do myself, and nothing else seems to be damaged. It could have been worse, and like everything in sewing, it's a lesson learned. You can be sure I'll always be careful using pins now! (When I don't avoid them entirely!)

chicaem29


New York USA
Member since 3/4/09
Posts: 1711
Skill: Advanced Beginner



Date: 3/8/10 2:57 PM

I love Ken's Sewing Center (NAYY)... contacted them about the knives and they carry them for only $14.95 each! So my repair will only cost me about $30.

Sewnsewmom


Member since 7/31/08
Posts: 780
Skill: Advanced Beginner



In reply to chicaem29

Date: 3/8/10 7:28 PM

Thanks for sharing this. I just bought the 1034D and was wondering where I would get the knives when they need replacing. So I appreciate it.

Melanie74


California USA
Member since 2/18/08
Posts: 50
Skill: Advanced Beginner



Date: 3/8/10 8:05 PM

chicaem,
Glad you were able to get such a bargain! Happy serging!

ukdame


Washington USA
Member since 8/1/08
Posts: 1821
Skill: Intermediate



In reply to chicaem29

Date: 3/8/10 9:32 PM

I just bought A 1034D and would be really scared if one of the knives broke that way. I will have to read up on how to replace them and yes, I also have had good service and prices w/Ken's.

------
It is common sense to take a method and try it. If it fails, admit it frankly and try another. But above all, try something. ~ Franklin D Roosevelt 1843
Janome 19606 ,Janome My Excel 4023, Brother 1034D, White 1750C, Kenmore 158.1803, White 764, Brother 780D.

chicaem29


New York USA
Member since 3/4/09
Posts: 1711
Skill: Advanced Beginner



Date: 3/8/10 11:31 PM

I'm not sure you'd even need to read up on it. The knives are right there when you open the door, it's pretty obvious what to do. You wouldn't even need special equipment as the screws are a normal size. It was scary when it broke, though. There was, of course, an awful noise, not to mention the fact that the part that broke off flew at me, luckily towards my chest and not my face, although I was wearing my glasses. (My immediate reaction was "oh s***!") Then it was a little tough to turn the handwheel to remove my fabric and I had a flash of panic that my machine was really messed up. But, it turns out that without the top part (which had, of course, broken off), the upper knife doesn't brace properly against the lower and kind of bumps into it instead of passing smoothly along side it. I was able to push it to the side with the tweezers and that allowed me to turn the handwheel with no problem. (I figure sharing my experience here will help in case anyone else ever does this - although hopefully anyone who reads this will learn from my mistake!)

I love Ken's, the people there are so nice. When I was telling the lady I was ordering from that I needed replacements because I broke the knife sewing over a pin, she said, Oh, bless your heart! in that wonderful Alabama drawl. lol
-- Edited on 3/8/10 11:41 PM --
Printable Version
* Advertising and soliciting is strictly prohibited on PatternReview.com. If you find a post which is not in agreement with our Terms and Conditions, please click on the Report Post button to report it.
Online Class
Serging Ahead with your 5 Thread Serger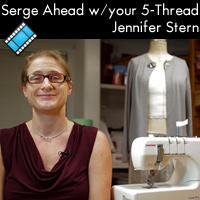 Online Class
The Contemporary Couture Jacket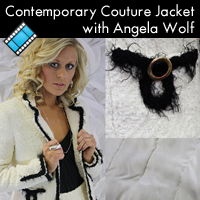 BurdaStyle Magazine 09-2010-122

by: Deepika
Review
You Sew Girl Kids Beret Pattern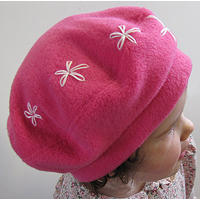 Pattern Details
Sewing Workshop Tamari Apron Pattern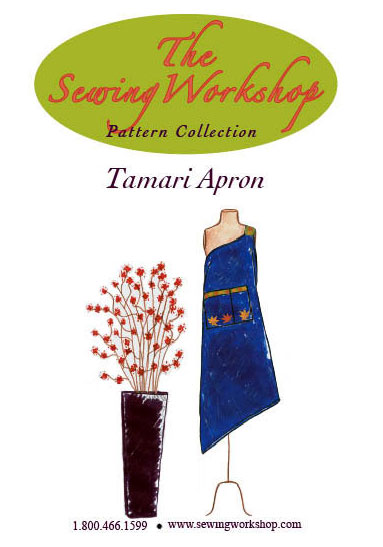 Pattern Details
Butterick 5510

by: Pattycraft...
Review