sewnew


Beginner
Member since 8/24/02
Posts: 347



Date: 4/5/10 8:22 PM

My daughter has been seeing a speech therapist and her therapist mentioned that she may have features of Aspberger's due to mild speech and motor impediments. I don't know much about this condition, just wondering if our PR moms could provide some information how your own experiences. Thanks.

Debbie Lancaster


Intermediate
California USA
Member since 9/18/02
Posts: 2061



Subject: can anyone please provide info re Aspberger's Date: 4/5/10 8:47 PM

It's spelled this way: Asperger's Syndrome (with a "p" instead of the way it's pronounced, with a "b"--). If you do a search for Asperger's Syndrome, a lot of things come up, but this is one: Asperger's Syndrome, from the National Institues of Health. There seem to be lots of "flavors" of autism, and there's lots of information (and misinformation) available about it. Here's a more nuanced explanation of autism spectrum disorders: Temple Grandin on autism.

------
Debbie

marec


Intermediate
Member since 5/11/08
Posts: 4363





In reply to sewnew



Subject: can anyone please provide info re Aspberger's Date: 4/5/10 9:28 PM

Her speech therapist cannot diagnose this condition...so please do not jump to conclusions. Debbie gave you some good links.

I taught junior high for 30 years and most kids with autism dx were placed in my class. (probably because of my style and classroom mgmt--->consistency and safety). Anyway, I found that students with Asperger's were not so very different from any other junior high kid. In fact, probaby better students if the subject interested them.

How old is your daughter?

------
my blog: http://kf-biblioblog.blogspot.com/
Sewing through my pattern stash-145
completed.

sewnew


Beginner
Member since 8/24/02
Posts: 347



Subject: can anyone please provide info re Aspberger's Date: 4/5/10 10:15 PM

thanks Debbie and Marec. My daughter is 7 years old, she is awkward in motor and garbles a little in speech. She was slow socially to make friends as a toddler, but she interacts with her peers more now. We held her back a year in preschool for the social development. She always seemed a little younger than her age, I guess I always thought of her in the "ugly duckling" stage. I'm not so worried about it since from what I've read, her behavior doesn't seem to fit. Just curious though to see what other parents saw in their kids that led to the diagnosis. thanks again for your info

Elona


Advanced
Member since 8/24/02
Posts: 8507





In reply to sewnew



Subject: can anyone please provide info re Aspberger's Date: 4/5/10 11:03 PM

This is a difficult area, because the psychological abnormalities of the very young are not that much known or understood. One of my young relatives was finally diagnosed with Asberger's Syndome after years of general confusion and bewilderment regarding his difficulties. This diagnosis did come too late to aid him during his most formative years, because the science is currently still in its infancy.

There are books on the subject, and support groups which you can find both locally and on the internet. I urge you to explore these options, and educate yourself as much as you can. The more you know, the more you will able to separate myth or 'checkout counter science' from that which is reasonable, at least as far as your daughter is concerned.

Natalie D.


Advanced
USA
Member since 8/31/05
Posts: 773





In reply to sewnew



Subject: can anyone please provide info re Aspberger's Date: 4/6/10 0:37 AM

There is far more to this syndrome than speech, language or motor impairments. Asperger's is on the higher functioning end of the autism spectrum, is considered a developmental disability, and often qualifies a student for special education and/or related services under the IDEA (Individuals with Disabilities Education Act). There are significant psychosocial and behavioral aspects to this disorder which require highly expert diagnosis to differentiate it from certain language and other impairments.

While the school district can provide a multidisciplinary evaluation at no cost, you may wish to secure a similar evaluation, at your own expense, before having your child labeled with Asperger's or Autism spectrum disorder by the school. Private evaluations often (but not always) do a better job of differential diagnosis whereas the school has a finite number of categories for which it may receive funding to provide services. You want to be sure that all other possibilities have been ruled out and that the student's problem isn't simply concomitant impairments of another nature. This is a serious diagnosis that may follow a person her entire life and should not be adopted lightly or as a means of obtaining extra funding for the school (autism being one of the higher funded disabilities). The incidence of autism spectrum disorder has increased dramatically over the last three decades.

If you do opt for an evaluation, remember that the evaluation is more than a labeling process. It is also, more importantly, a tool for assessing how the student learns best, what specific teaching/learning strategies should be considered for implementation, and what level of intervention would best serve the student. Good luck.

------
"The louder he talked of his honor, the faster we counted the spoons" Ralph Waldo Emerson

ryan's mom


Advanced
Member since 11/30/04
Posts: 4954



Subject: can anyone please provide info re Aspberger's Date: 4/6/10 11:31 AM

Yes, definitely check out your rights and your child's rights in the Special Education department to develop some type of IEP. It may be very likely your child falls under IDEA.

I'm sure there are a few good online support groups for Asperger's as well. Consider joining one if the need arises. I joined an online food allergy support group for DS#1 10 years ago and learned so much from it. Much more so than any allergist could provide because it provided all-encompassing info. Not just medical, but social, emotional, educational, and psychological for the food allergic population and the parents of children with food allergies.

------
Big 4 Pattern size 12, RTW bottom: 6, RTW jacket 8, RTW top (no size fits me well!)
Measurements: 34 HB/36 FB (34C bra)/27.5/36 (and working hard to keep it that way.)
Machines: Sewing: Elna 760, vintage Kenmore Model 33 (1967), Janome Gem Gold 3. Sergers: Babylock Imagine and Babylock Enlighten. Embroidery Only: Janome 300E. Coverstitch: Janome CP1000. Straight Stitch: Janome 1600P.

If you think your sewing is better than everyone else's around here, get out of my way b****. I hate sewing snobs.

My blog: www.phatchickdesigns.blogspot.com

Kathleen Fasanella


Advanced
New Mexico USA
Member since 1/12/05
Posts: 760



Subject: can anyone please provide info re Aspperger's Date: 4/6/10 11:56 AM

I was diagnosed with Asperger's in 1999, one of the first adults to be diagnosed in the US. I've been profiled in many books, magazines and even on NPR (I'm often described as the Temple Grandin of the apparel industry).

It can create a great many problems (mostly social; people are so unkind) in one's life but these need not be insurmountable. It is an unusual syndrome in that it creates deficits but it also extends gifts -a hyper ability to focus for hours, days, years at a time on arcane problems that affect society. Autistic people have made dramatic contributions, improving the human condition. We tend to say a lot of things that are contrary to popular opinion that are later found to be true, making us unpopular with people who tend to prefer their sacred calves. Temple has often said that if it weren't for autistic people, we'd still be living in caves. She's said a lot of other things in private conversations I can't repeat ... :).

You might like that recent movie made about her. I would have to say that it is very close to what many of us experience.

------
http://fashion-incubator.com
Lessons from the sustainable sewing factory floor


Rita K

Advanced
Member since 9/22/05
Posts: 389



Subject: can anyone please provide info re Aspberger's Date: 4/6/10 2:10 PM

I feel frustrated that thinking styles/abilities are labeled as a disability.

Twenty-five years ago my husband turned to me & said, 'well that's the way YOU think, but I don't think like you do! You think in words.' Fine, I thought, that's not news to me. . . . & then the import of what he just said hit me like a brick & I asked: 'well HOW DO YOU THINK IF YOU DON'T THINK IN WORDS?!?' I could not fathom anyway to think without words. About then our friends' 14 year old daughter spoke up & said 'I think in pictures too, and I see patterns.' That gave a clue as to why DH & I have trouble communicating! I skip pictures & go for the words; he skips words & goes for the pictures. He learns by hearing - he dislikes reading, never chooses to read for pleasure or to learn. He got through grad school by listening in class & taking few notes, textbook reading was minimal.Now I understand those who NEED movies, DVDs etc. I in turn LOVE BOOKS.

Fast forward to 2004 - I went to a seminar that taught us about thinking styles. We were given a test which is as realiable as a PET scan for showing which quadrants of the brain we use for our lead style of thinking. We also received a copy of the the book 'Thriving In Mind' by Katherine Benzinger. I learned much that helped me understand myself, DH, DC, & people in general.

My husband also cannot process anything or solve problems unless he is in motion - ie pacing. My daughter must doodle in order to process. She did very detailed doodling designs as a young preschool child. The man who sat beside me in the seminar doodled all week on the same sheet of notebook paper. By Thursday, I saw that he was doing a very stylized self portrait. He could not see it, but I could see it very clearly. It was obvious how he was processing what he was learning that week about himself. I have a copy of it. It was amazing.

Typical of those who think in pictures is the need to 'Stack' - they have to have things visible; out of sight, out of mind, & then they can't think. If you move their piles, they are stuck.

There is a learning style school called the KIP method where children learn to rhythm.

Verbal thinkers like me must verbalize to think & learn.

If we tell these children & people to 'sit down, be still, shut up' they are frozen & cannot think. What we do in school to stifle thinking ability, & then label children as disabled, is truly frightening.

Also check out a book by John Louv 'Last Child in the Woods - Saving Our Children from Nature-Deficit Disorder.' His premise is that children need to be able to run, pound, dig, build, be in the fresh air. That is, be hands on, able to manipulate materials. NOT just get a bit of exercise on a very contrived, controlled playground. This also aids critical thinking skills & problem solving.
Temple Grandin touched on this need in education - hands on.

I enjoyed the link to the TED talk by Temple Grandin. I have not seen her movie but will make sure to see it soon.


sailor girl


Intermediate
Minnesota USA
Member since 11/17/05
Posts: 349



Subject: can anyone please provide info re Aspberger's Date: 4/6/10 2:15 PM

One more note to all the excellent info you've gotten here: while a definitive diagnosis can be reassuring and sometimes necessary for establishing your child's IEP, you can still apply many of the strategies without a diagnosis. My 18 yr old has never fit all of the current criteria for diagnosis, but we've found a lot of ways to help her using the assumption that she is somewhere on the autism spectrum. Other random thoughts 1-I can't recommend Temple Grandin's books highly enough 2-let go of what society perceives as normal (extroverted, polite and tactful (especially for girls), interested in popular culture) and enjoy who your daughter is 3-listen to her
Printable Version
* Advertising and soliciting is strictly prohibited on PatternReview.com. If you find a post which is not in agreement with our Terms and Conditions, please click on the Report Post button to report it.
Online Class
Understanding Knit Fabrics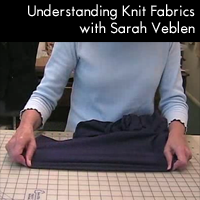 Online Class
Leather 101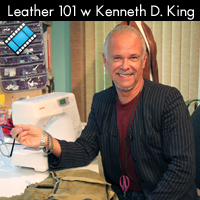 Other Especially for you

by: Saint Nolt...
Review
Simplicity 1650

by: stonecutte...
Review
Acrylic Base In 5 Sizes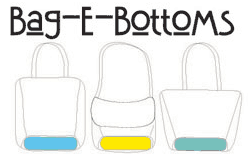 More Info
Sewing Workshop MixIt Shirt, Top & Tank Pattern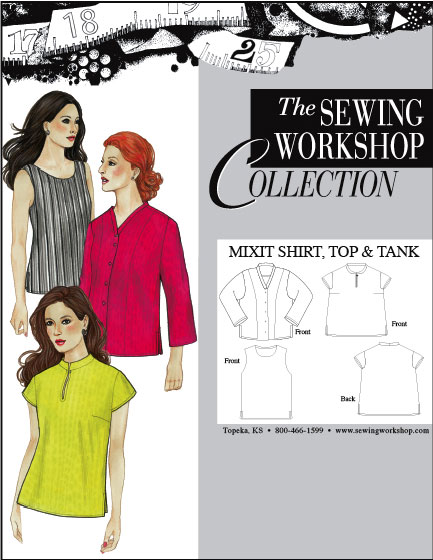 More Info