suereed

Member since 4/17/10
Posts: 49



Date: 4/22/10 8:52 PM

After months of reading and researching I bought a Huskylock S-25 today and got it at a great price!!!
I debated between the Husky and Babylock and just could not justify the extra cost for the Babylock.
It's not that hard to change to the coverstitch, you don't have to change plates!
I would still like to get a seperate coverstitch, but this will allow me to have both untill I can rebuild the sewing funds a little.
I am so excited, I can hardly wait!!
And it only cost $950!!
Brand new in box with acessories and extention plate for
$950!!!
Was going to post where I bought it, but am not sure thats allowed. But will be happy to share info as they have great prices on all Husky's right now.
Thanks for all the advise and info I have gained from this site!!

Melanie74


California USA
Member since 2/18/08
Posts: 50
Skill: Advanced Beginner





In reply to suereed



Date: 4/22/10 10:13 PM

suereed,

Congratulations!!! That IS a great price. I saw one yesterday for 1899. They were even asking more than 950 for the s21.
I hope you enjoy your new machine just a little bit more because of the great deal you got! I always do ; )

akrogirl

Member since 11/18/08
Posts: 180





In reply to suereed



Date: 4/23/10 11:18 AM

You definitely got one heck of a deal there! Congratulations on your new purchase and be sure to post a review once you have had chance to play with it. Reviews on this model are in very short supply right now for some reason.

skooze48


Hawaii USA
Member since 2/26/10
Posts: 75
Skill: Advanced Beginner



Date: 4/24/10 6:03 AM

Aloha Sue & BIG CONGRATULATIONS!

I am so excited for you and to think that for living in the middle of no where you got a great price.Does the dealer still offer free lessons etc? Well it can't be all that bad considering I just bought one from EBAY for $1040 & it still has not arrived, not even counting any free lessons unless I want to fly them out here in exchange. Right--I'd just as soon fly another PR member out here if I was that hard up! LOL

I just hope that you didn't make your choice based on my 2 months of extensive research. I'd really feel bad if I got my S 25 & you got yours, & neither one of us could figure out how to operate them.Wouldn't that be something to chat about? Please keep me posted and I will you. They said 5 to 9 business days, and he waited 13 days before shipping mine. He better be on the up and up, but I'm still going to let Ebay know that he delayed shipping 13 days later. I first want to receive my machine & make sure it works first. Now come to think of it I should report to EBay his delay. It sounds like he is trying to hide something.

Thanks for the tip fot Atlantic Thread Supply! In fact they are having a sale on Maxilock Thread for $1.73. Not sure on S & H. You guys n gals are the best!

Aloha Skooze

suereed

Member since 4/17/10
Posts: 49



Date: 4/24/10 11:44 PM

Aloha Skooze
I'm only going to blame you if I can't sew anything on it!!
No, just kidding, My best friend attended a quilting show in KY this week and I had her on the search. We sew together alot, so I was going to trust her judgement if she found a good deal on one.
She actually sewed on 8 thread Babylock, 5 thread Janome, Plaff, an Elna 736 and the Husky S21.
The lady at the Husky booth could not get the serger to sew right.

She liked the Elna the best the first day, and it was the cheapest at $850. I then did a quick internet search of the Elna, but still liked the S25. It offered more stitches, and had more harp room.
The next day she found out about a company in Portland OR. who had all their Husky sewing machines on sell.
They were able to teach her to thread it, change over to cover stitch, and how to use it.
She was sold, so I had her order me one.
I don't get any lessons, except what my friend will teach me, but they offer free phone support and free shipping back to them if needed.
They shipped mine out Friday, so I should get it Tuesday or Wed.
Aloha


tgm and Kittys


Wisconsin USA
Member since 3/8/10
Posts: 8259
Skill: Advanced Beginner
Body Type:




Date: 4/25/10 0:42 AM

Hi you sergers; What is your take on the Singer Serger on sale at Viking Dealer? Our Dealership carries higher end Singer sm. What I know about sergers would fit in a small thimble. ....They scare me....but I know they can add alot to edging techniques.
Thanks for the input.

------
The Girls... Baby & Mittee girl >^,,^
It's all about The Baby , about the Baby, about The Babe ....Big Smile! (sung off key ..la la la )

Here comes the big 60! OH MY!

The sewing workers:
Hello Kitty Kate (green), Hello Kitty Valerie, Dottie Kenmore, Bubba Kenmore the traveler,has case does travel.

Christ Is Risen from the dead, trampling down death by death & to those in the tombs bestowing life ..+



suereed

Member since 4/17/10
Posts: 49



Date: 4/26/10 12:08 PM

Hi TGMwith thekittys,
I just bought my first serger, the Viking S25 after doing alot of reserch, so I am no expert by any means!
I do know that I did not see any good reviews on any of the Singers Sergers. The Brothers had better reviews than the Singers.
You may want to "Start a new Topic" and ask for advice on Singer Sergers.
Most are going to say the Babylocks are the best, and they may be, but they cost a small pot of gold!
Good Luck!

skooze48


Hawaii USA
Member since 2/26/10
Posts: 75
Skill: Advanced Beginner



Date: 4/30/10 2:50 AM

HI TGM! What is it with this dealers, in small towns only offer the top of the line models? And what might carry the Babylock, has rights to carry the Viking line, but according to them they have nothing but problems!So they offer 1 model(Yet they are the dealer) and after trying the Babylock everything else seems like a joke. Reminds me of car dealerships, how in some towns Ford and Chevy are sold under the same dealer yet God Forbid--not in Detroit! Did you know that there is an actual Blue Book for Sewing and Serger Machines?That blew me away .Yes miles are a big factor on their net worth-- or Blue Book Value.

Sue did you get your Viking yet?? I'm still waiting " The Aboxlover" ! Claims his son got strep throat and was in the hospital for a whole week. If it doesn't arrive by this weekend EBAY is definitely going to hear about it. I just bought a bunch of thread from Atlanta Thread & Supply Co. on sale for $1.73. I stuck with neutrals and a couple of colors that I normally use. I guess it's better to buy bobbins and use them in the needle position because they use the least amount of thread. Better than buying 4 or 5 cones of every color! I wish I knew if it took normal needles or what, but no one seems to know. Though I've read some place Viking takes different Did you get yours yet?? Too bad about the lessons, but at least you got a friend which IMOP is mo bettah!I found someone here on this site who lives about as mile away from me. I can't wait to meet her. Happy sewing!
Skooze

suereed

Member since 4/17/10
Posts: 49



Date: 5/4/10 0:22 AM

Hi Skooze!
My serger came last week, but have not had time to get it out yet.
If yours does not come this week, I would cancel the order, the place I got mine still has some for sale and you can give them credit card info over the phone and they also have listed a couple on ebay, they had one with $899 starting bid, and no one bid on it!!
I actually broke real "BAD" last week and bought me a new Bernina 730 sewing and embroidery machine!!!!
I am blaming it on this web site because I had never heard of a Bernina until I started reading on this site!!!
I picked it up today, but I haven't got my "new sewing" room cleaned up -and -out with the junk I've been stashing in there for years!
I hope to get everything set up this weekend and start sewing!!
I will let you know how it goes!
Let me know if you want the number from the place I bought mine.
Sue
PS: I just opened the small box that came with my serger. It had 4 rolls of thread and 10 packs of needles in it! She had told me she would send me a extra pack!
The ones she sent are Schmetz Universal #100/16.
Hope that helps!
-- Edited on 5/4/10 0:30 AM --

skooze48


Hawaii USA
Member since 2/26/10
Posts: 75
Skill: Advanced Beginner



Date: 5/7/10 3:46 AM

WOW SUE!

Are you bad or what?Why the sewing itch now? What's your partner think about this other extra purchase? Mine would'va flipped, but hey I paid all the bills back then and do so now. Do you really need an embroidery machine? Can you learn both machines at the same time? Is this you living your 2nd childhood? You go girl!!

My machine still has not arrived. The guy on EBAY sold 2 more after mine, and they received theirs, but not me

I wish I could cancel, but I'm not allowed. I got a hold of his son today--who gave me his cell #, and he sounds sincere. BUT--first he needed more $$ to ship it, then he waited a week to ship it, then he didn't return my emails or calls, and when I got a hold of him tonight, he was going to send me a picture email of the delivery confirm # and the tracking # & didn't & was going on vacation for a week--UUrgggghhh. Sounds fishy to me. So I had to protect myself and put a case out on him with EBAY. It sounds like it's the PO problem but he just doesn't add up. I've used my month up with the library books, my serger thread etc, delivered.

Anyhow, if I ever get my money back I definitely will look you up to where you bought your S 25! How is the new gem doing by the way? Have you had any problems? What feet did it come with? I bet you're busy as a bee sewing on either machine. Can't blame you though. Have fun and I may just PM you in a couple of weeks. Aloha Skooze
Printable Version
* Advertising and soliciting is strictly prohibited on PatternReview.com. If you find a post which is not in agreement with our Terms and Conditions, please click on the Report Post button to report it.
Online Class
Fun with Fitting - BODICE w Darts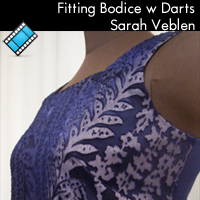 Online Class
Sewing Basics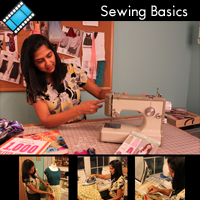 Simplicity 9469

by: arianamani...
Review
Christine Jonson Slit Skirt & Pencil Skirt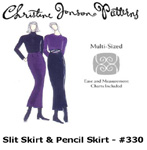 Pattern Details
You Sew Girl Kids Hats Pattern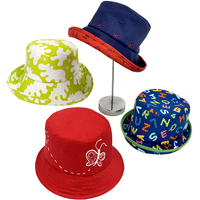 Pattern Details
Vogue Patterns 8560

by: House of P...
Review