Deepika


Intermediate
Massachusetts USA
Member since 11/28/01
Posts: 11902
Founder

3 members like this.




Date: 11/8/04 2:40 PM

My name is Deepika and I've been sewing for a little over 3 years. I am still a beginner and I am proud of it! I am proud of what I've learnt in the past few years, proud of everything I make, even if it's a quick t-shirt.

Sewing a knit t-shirt or a skirt gives me the same thrill that others experience sewing a jacket or an heirloom garment.

Whatever I've learnt so far is because of making mistakes and more importantly asking questions. I am never afraid of asking questions about any subject. And that's why I've created this new forum where I hope other beginners can also ask questions and get help.

I want to say to all that please don't be intimidated by all the advanced sewing others do. What I feel is that there is nothing I cannot do... It's just a matter of what I choose not to do. For me I take each day as a new learning experience.

Please do not feel that if you havent made a jacket (which I havent actually) that you are not a true sewer! In my opinion if you've ever sewn something on your sewing machine you are a sewer! It doesnt matter how small it is.

So in keeping with the spirit of PatternReview.com I invite all of you to post your latest challenge and ask questions. I hope to help as much as I can and of course others will help us too!

My confessions:

1. I hardly ever alter any pattern more than just altering for length. I know I have a Full Bust and I should do Full Bust Adjustment, Forward shoulder and many others but the way I look at it is... if I can get away without doing this... I'd rather spend my time sewing than altering

2. I hardly ever line anything. Not to say that I don't like it.. It's just I am all for quick and easy so that's my next project- to make lined pants.

So.. tell me. What are your biggest challenges and let's try to figure things out together. It will be fun!

------
- Deepika
Founder, PatternReview.com
Blog: http://www.deepikablogs.com

candyo


Intermediate
Florida USA
Member since 3/6/03
Posts: 1638



Date: 11/8/04 2:46 PM

What a great idea! I'd love to help anyone who needs it!

------
Nikki Medved
My blog:
http://subversivesewer.wordpress.com
Visit my pro-sewing store!
http://www.cafeshops.com/sewingdiva


Talitha


Member since 8/15/04
Posts: 322



Date: 11/8/04 5:17 PM

I don't exactly have a question, but I do have challanges. . . So I'm not looking for an answer exactly, just other people in the same boat!

My biggest challange right now IS fitting. And I can't get away without it! The first bodice to a dress I made pulled and twisted so much, I'd have had better luck cutting three holes in a pillowcase! Needless to say, I have (twice) used my JoAnn's 50% off coupon to buy 10 yards of muslin. I haven't actually used up the first cut yet, but I'm working on it!! (The lady cutting it asked me what I was going to do with it all--I think she was imagining something grand and exciting. I said, "Pattern fitting. It's just not going very well!")

Part of my problem is a too simplistic fitting book. I have Fitting Finesse by Nancy Zieman, but it doesn't seem to include my problems--and it's not like I have that uncommon of a problem--I'm short, particularly in the upper torso. I finally found out, through Threads, that what I thought were two different problems were simply the same problem manifesting itself in differnt ways.

After trying various schemes--altering for narrow shoulders, altering for wide bust, scooping out the armhole---all to no effect. I kept pulling and wrinkling even when the bodice fit me like a potato sack. I knew I was short from shoulder to bust line from about a million swimsuit disasters. I thought this was totally unrelated to my current problem, but I asked how to fix it anyway (thanks for the answer, Georgene!. Then, flipping through an old Threads magazine, some asked my same question, but the lady answering it happened to mention what this problem looks like--the armhole drops down too far on the person, causing such limited range of movement that the slightest motion of the arm causes pulling all over the place! Light bulbs go off!

So this afternoon I took yet another whack it, making the upper-bodice shortening alterations. MUCH improved! It still needs work, but it's beginning to actually look like a bodice! Another couple of yards of muslin, and I might actually get right. . .

I'm having fun, but I'm beginning to get awfully impatient for the day I can actually sew something and wear it. I know I'm getting closer. . .

Sherril Miller


Advanced
California USA
Member since 8/24/02
Posts: 7487

1 member likes this.




Date: 11/8/04 9:50 PM

Ah, fitting is a challenge isn't it? Deepika, when I was younger (and thinner) I didn't worry about fit as much. I didn't really know how. But now that my body has completely changed shapes, you know, baby changes and old age and extra poundage, I have to consider alterations or else nothing will fit! I have been sewing for over 30 years and I still feel like a beginner. Especially when I pull out a brand new pattern. I'm so thankful for patternreview. I've found a group of women who are shaped like me and my skills are improving as evidenced by my better fitting wardrobe. So where ever you are skills wise, with our ever-changing bodies, there will always be something new to learn.

Sherril

------
Visit my blog at http://sewingsaga.blogspot.com

If it's worth sewing, it's worth sewing well;
and if it's worth sewing well, it's worth FITTING FIRST! - TSL

gabrielle


Beginner
Washington USA
Member since 3/27/02
Posts: 1550



Date: 11/8/04 10:13 PM

I am totally a beginner, and I love my growing skirt and t-shirt collection. Right now my big challenge is sewing a maternity wardrobe. I know it's just a few months, and I'd ought to focus on some simple tees and pants/short, but I'm sulking because just before I found out I was pregnant, I'd planned out my fall sewing. On my list was my first "real" jacket, a Burda WOF pattern with princess seams. I'm thinking about how to still make the jacket; I don't want to wait until next year. Anyway, that's where I'm at. Fitting is something I am always working on, and probably will be forever.

Deepika


Intermediate
Massachusetts USA
Member since 11/28/01
Posts: 11902
Founder



Date: 11/9/04 6:45 AM

Talitha, that reminds me of the time I tried my first blouse in a simplicity pattern from a maroon cotton from Joanns. I was so frustrated that I decided that I am not going to make any blouses. Thats what I posted on the Sewing World and that was the beginning of PatternReview.com!

Like Sherill said, fitting is an ongoing thing. We may think that ok now we've figured out how to do FBA (Full bust adjustment) so we are all set. But then in the next 6 months there are other changes in the body so well.. its like learning new things all over again. I have the fitting finesse book. I love it. By the way the order in which you do your alterations matters too. There is a chapter in that book for this. Check it out.

Gabrielle, aren't they fun... Somehow I have made over 100 garments but I still have nothing to wear ;-) I love the ease of sewing in knits and in most cases I can get away without altering which is fun.

I am going to set a goal for myself for 2005 that I am going to make myself a lined jacket and a lined pair of pants. And then I am going to work towards it.

------
- Deepika
Founder, PatternReview.com
Blog: http://www.deepikablogs.com

Everyday Sewist


Advanced Beginner
USA
Member since 9/14/02
Posts: 2707



Date: 11/9/04 8:43 AM

Quote
but then in the next 6 months there are other changes in the body so well.. its like learning new things all over again.



This is so true for me right now! I've been putting on weight for the past year and am having to re-fit all my old patterns. And of course I plan to lose that weight, so things will change again....

I am somewhat of a fitting fanatic--in fact I usually have to force myself to stop, because I tend to over-fit. Lately I've become more relaxed about fitting and my goal is to spend the next year improving my actual sewing skills.

One thing that I've found helpful, is to make only the most basic alterations the first time you make a type of garment. Then practice fine-tuning with subsequent garments--but only if needed.

For example, I just made a t-shirt. I could have made numerous changes to the bodice, but instead I just made a small bust adjustment and a round back adjustment which are the most obviously needed adjustments for my body. And I shortened the sleeve, which I absolutely have to do.

I used to try and fix "everything" every time I tried a new pattern. But since each alteration affects another, you can actually distort the fit by making too many adjustments at once. Making just a few adjustments at a time allows you to analyze each adjustment and decide if it really improves the fit.
I have used several fitting books including the Fitting Finesse book. In my opinion the Fitting Finesse book is just fine and probably the best one for beginners. It doesn't solve all problems, but it solves the most obvious ones. The next book I would get is Fit for Real People. This one is much more detailed, but provides a real education in fitting, plus a lot of solutions not included in other books.

By the way, I've been sewing for years but am still pretty much a "beginner." I don't often wear suits or other complicated garments, so I don't worry about learning tailoring. On the other hand, I've known other people who also sewed for years but had never tried sewing knits or fitting a commercial pattern.
SouthernStitch


Intermediate
Member since 8/24/02
Posts: 10297

1 member likes this.




Date: 11/9/04 4:09 PM

Quote
What I feel is that there is nothing I cannot do... It's just a matter of what I choose not to do.


Amen to that! There was a time when I felt like I just had to advance quickly and sew on fabrics that don't even appeal to me in the stores! I just want beginners to not fall into that trap. Sew what makes you happy, and buy the rest.

------
Bernina 780, and 530
Juki TL2010
Babylock Evolution
Singer 403a

When life gives you green velvet curtains, make a green velvet dress.

JDpenelope


Intermediate
Member since 9/9/03
Posts: 1384



Date: 11/9/04 6:00 PM

Thanks, Deepika, for starting this forum. I love to marvel at and admire what the advanced sewers are doing, but it can be intimidating and sometimes discouraging, too. BTW, I've learned from this site that some of the most talented sewists are very generous in helping others out. Still, it's nice to have a place where beginners can share.

I'm pretty much in the "Deepika School of Sewing"--that is, I agree that sewing and fitting simple, knit garments are quicker, easier and more satisfying than those exacting wovens! As others have mentioned, I really don't want to fiddle much with fitting, once I get some of the basic fitting skills under my belt (still working on them.)

I enjoy new sewing challenges, and don't expect to run out of them any time soon, even with my limited sewing goals. There's so much I need to learn. I've been away from the site for awhile because of other demands on my time, but am champing at the bit to get back in the swing of things.

------
aka Joanne. (Penelope was our cat. RIP.)
"What mother nature gives, father time takes away."
Yahoo group: Sewing-with-Industrial-Machines


Guest

Member since 3/16/04
Posts: 2235



Date: 11/9/04 6:14 PM

Quote (penelope @ Nov. 09 2004,18:00)
I'm pretty much in the "Deepika School of Sewing"--that is, I agree that sewing and fitting simple, knit garments are quicker, easier and more satisfying than those exacting wovens!


I'm just starting out and I was under the impression that wovens are easier for beginners to work with than knits. Is that not so? I also prefer wearing knits.
Printable Version
* Advertising and soliciting is strictly prohibited on PatternReview.com. If you find a post which is not in agreement with our Terms and Conditions, please click on the Report Post button to report it.
Online Class
Blueprints to Blue Jeans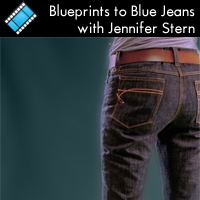 Online Class
Understanding Knit Fabrics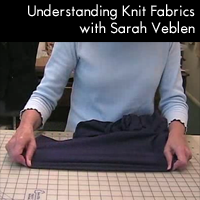 McCall's 5525

by: velosewer
Review
Sewing Workshop Alex & Olive Tops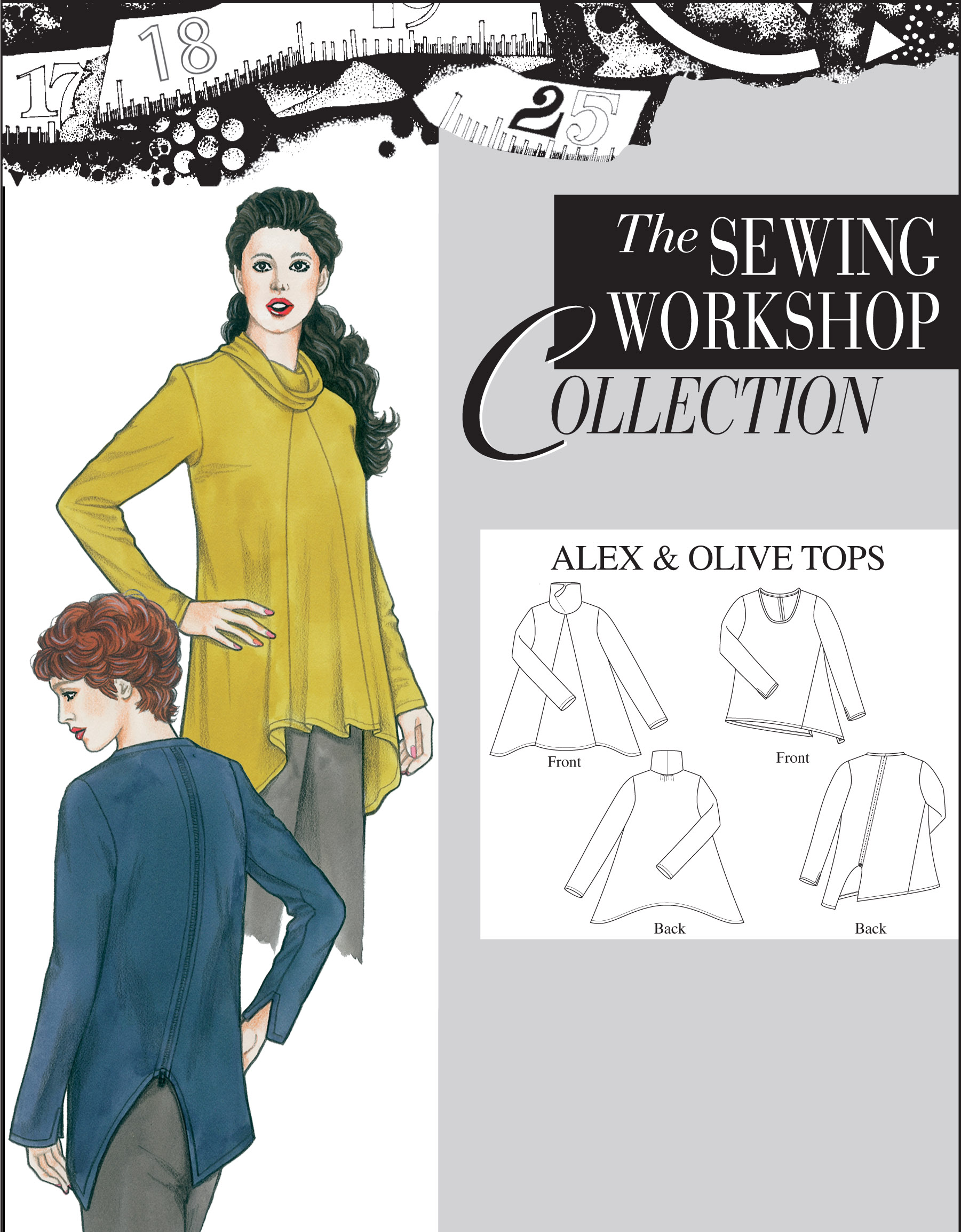 More Info
THE BASIC SLEEVE, a CD book by Kenneth King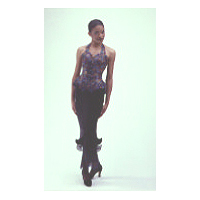 More Info
New Look 6119

by: slmstyle
Review