moushka


Ontario CANADA
Member since 4/8/02
Posts: 653
Skill: Intermediate



Date: 6/4/10 9:22 PM

I started the Paleo Diet two days ago: lean meat, vegetables (with some exceptions), fruit, nuts, berries - no dairy, no wheat, no sugar, no legumes. Although it would be great to lose weight, my main motivation was to build up my immune system. I'm battling a huge number of family stressors and am getting infections too often. I hoped that by improving my diet, and increasing my vitamin intake, I could strengthen my immune system and fend off the nasty bugs.

If you've tried it, or even read about it, I'd love to hear from you.

Franksdottir


Member since 4/25/08
Posts: 3291
Skill: Advanced Beginner





In reply to moushka



Date: 6/4/10 9:34 PM

I have heard of it. I could even give up bread and chocolate for some period, but quite honestly I could not give up tea. I drink a lot of tea with equal and skim milk, and I could give up anything else, but not that. I wouldn't make a very good cavewoman, I think.

------
Barb

EleanorSews


Board Moderator
Member since 7/26/07
Posts: 4875
Skill: Advanced
Body Type:






In reply to moushka



Date: 6/4/10 9:38 PM

DH and I are not on this diet, but we, especially he, eat primarily lean meat, lots of veggies, fruits, and nuts. Generally our starches come from veggies, like squashes, potatoes, etc. We do eat a small amt of cheese and yogurt though and we use milk with cereal.

I'm struggling to eat less and less sugar.

Our issue is that DH is on chemo and his immune system is beleaguered. Since his cancer has been diagnosed as incurable, we are working hard so that hopefully no other lesser illness causes DH's demise. So many people with lung cancer die of pneumonia because their immune system is so weakened; our game plan is (1) for DH not to get pneumonia and (2) for him to be able to survive pneumonia.

We also both take a daily multiple vitamin, Vit C and D3; I take a B complex to aide me with the stress of it all.

From mid-Nov to date, neither of us has so much as had a cold.

I'm sharing our experience because the quick description of the Paleo Diet sounds a lot like the way we are eating. We seem to be getting the kind of results you are hoping for. Even me with my periodic lapses.

Edited to add: I drink a lot of herbal tea which has not seemed to contribute negatively to my state of good health.
-- Edited on 6/4/10 9:40 PM --

------
"We don't see things as they are, we see them as we are." Anais Nin

"Attitude is the difference between an adventure and an ordeal." unknown

ryan's mom


Member since 11/30/04
Posts: 5099
Skill: Advanced



Date: 6/4/10 9:54 PM

I read a very smart quote by a nutrionist last month. She said to NEVER go on a "diet" that you can't imagine yourself on for the rest of your life.

So ask yourself, "Can I eat like this the rest of my life?" If not, you might want to pass. If you think you can do it AND it's nutritionally sound, then consider it.

I created my own plan, and I eat this way for the rest of my life. It's a good feeling knowing that when I pull out my summer clothes every May, they're going to fit just like they did last year.

------
Big 4 Pattern size 12, RTW bottom: 6, RTW jacket 8, RTW top (no size fits me well!)
Measurements: 34 HB/36 FB (34C bra)/27.5/36 (and working hard to keep it that way.)
Machines: Sewing: Elna 760, vintage Kenmore Model 33 (1967), Janome Gem Gold 3, Singer Model 99, Singer 221/Featherweight. Sergers: Babylock Imagine and Babylock Enlighten. Embroidery Only: Janome 300E. Embroidery/Sewing Combo: Brother Dream machine. Coverstitch: Babylock BLCS. Straight Stitch: Janome 1600P.

If you think your sewing is better than everyone else's around here, get out of my way b****. I hate sewing snobs.

My blog: www.phatchickdesigns.blogspot.com

Maggiedoll


Maryland USA
Member since 1/8/10
Posts: 1475
Skill: Advanced Beginner



Date: 6/4/10 10:53 PM

One glaring problem sticks out at me on the topic of eating like a caveman to avoid chronic illness: the reason that cavemen may have had less in the way of chronic illness is because if they got sick, they died. Nothing cuts back on long-term illness so well as short life-span.
Same goes for infection-- those without a very strong immune system just didn't last very long.

The whole cave-man diet thing seems like a crock to me. If there are any benefits, it's not in actually eating "like a caveman" but in eating things that are less processed and more nutritious in the pursuit of "eating like a caveman." Eliminating highly processed, chemical-y "foods" makes sense. Eliminating foods that you personally have a sensitivity to makes sense. Eating foods with more vitamins, antioxidants, healthy fats, etc., makes sense. Trying to be healthier by eating like people whose average lifespan was less than 40 years doesn't make so much sense.
Diets are the kind of thing you have to carefully analyze. If a diet has worked for some people, there is usually a reason for it, but the sensible part is usually separate from the gimmick.

ETA: A lot of times, a diet will be called a miracle diet with all kinds of health benefits, but those benefits aren't so much the result of eating what the diet says as from NOT eating what you were eating before. This is an issue that my dad has had a lot. He'll be told about some great diet that improves health, increases energy levels, yaddda yadda.. But if they got those benefits by switching from an unhealthy diet to a healthier diet, he's not going to get those same benifits in switching from his healthy diet to another healthy diet.
-- Edited on 6/4/10 11:08 PM --

------
My (overly complicated) blog: http://maggiedoll.com/

WildWyoming

Member since 4/25/10
Posts: 574



Date: 6/4/10 11:00 PM

Ask your husband's oncologist about the antioxidants. Mine told me they have I been linked to increased risk when taken in large dose pill form.

LynnRowe


Member since 3/9/09
Posts: 9972
Skill: Advanced





In reply to EleanorSews



Date: 6/4/10 11:15 PM

One never knows what to say or how to say it.

You & your DH are in my thoughts. {{{hugs}}}

------
I heart Woo (HimmyCat). Until we meet again, my beautiful little boy. I love you.

marec


Arizona USA
Member since 5/11/08
Posts: 4820
Skill: Intermediate
Body Type:






In reply to EleanorSews



Date: 6/5/10 0:00 AM

Sending good energy your way,

marec

------
my blog: http://kf-biblioblog.blogspot.com/
Stylish 60- http://www.pinterest.com/maresea/style-evolution/

nancy2001


Member since 12/3/05
Posts: 6441
Skill: Advanced





In reply to Maggiedoll



Date: 6/5/10 0:00 AM

Very keen observations, Maggie, and I agree with them.

------
No sewing project is ever a complete success nor a total failure.

mary in FL


Florida USA
Member since 4/28/02
Posts: 1054
Skill: Intermediate





In reply to moushka



Date: 6/5/10 9:10 AM

That sounds a lot like how we eat. We started with the allergy elimination diet and found that one of us is milk intolerant, and the other is corn and wheat intolerant. We eat lean meats, lots of fruits and veggies, and nuts. We ingest no chemicals and avoid overly-processed foods. We also have learned to be creative. We make awesome brownies based on nuts and fruits. Our crackers are based on seeds and veggies. We each go through about a half-gallon of green tea a day. For sweeteners we use Stevia (a lot) and raw honey (sparingly). Sometimes I post food pictures on my blog.

We started just before Thanksgiving, and we both feel better and our skin has cleared up. We also try to give our skin some time in the sun, building up our sun resistance and Vitamin D levels (supplemented more in the winter).

-- Edited on 6/5/10 9:12 AM --

------
from Daytona Beach, FL
http://mary-sews.blogspot.com/
Printable Version
* Advertising and soliciting is strictly prohibited on PatternReview.com. If you find a post which is not in agreement with our Terms and Conditions, please click on the Report Post button to report it.
Online Class
Sewing Basics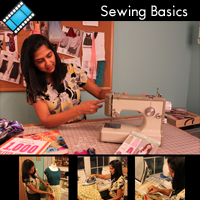 Online Class
Fun with Fitting - BODICE w Darts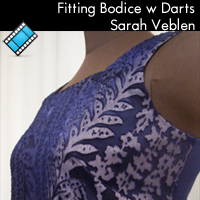 Kwik Sew 2100

by: Judy Kski
Review
Victory Madeleine Paper Pattern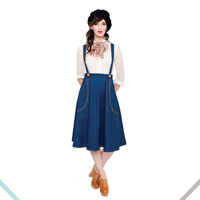 Pattern Details
Favorite Things Cute Skirts Pattern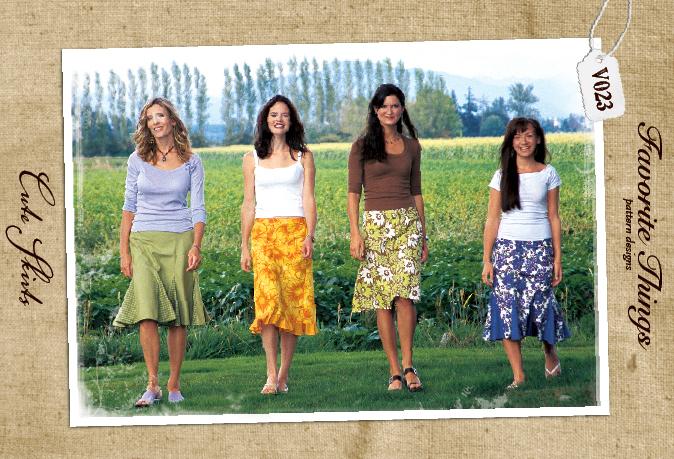 Pattern Details
Self Drafted Pattern 117862-1011

by: French.Sea...
Review