Maggiedoll


Maryland USA
Member since 1/8/10
Posts: 1475
Skill: Advanced Beginner



Date: 6/15/10 10:30 PM

I'm working on the wardrobe contest (as well as just working on my wardrobe-- if I had to BUY clothing, how would I possible afford fabric?!) and I'm wondering if anybody has any suggestions for a pattern that would be good for a chiffon over-shirt. I have a few tank and camisole patterns (both as pattens and and as copyable RTW,) but going sleeveless makes me feel a bit naked; sleeveless tops are generally just something I wear around the house. I used to have some decent over-shirts-- somewhat sheer, billowy, long-sleeved tops that could be easily thrown on over a sleeveless top to make it seem more "decent." Now I'm looking for a pattern to make a similar garment. I know that with anything made from chiffon, seams should be kept to a minimum, focusing on basic structure. I also know that silk doesn't really have any give, so the garment should be well-constructed and not pull at the seams. Do any of you have a favorite TNT pattern that might fit that description? something large-ish, maybe slightly puffy in the arms, flowing, that closes probably by a button in the front, and that can be worn unbuttoned-- for example, thrown on over a fitted tank.
I've got some purple chiffon that would be perfect as the fabric for such a garment, and would coordinate very well with the general purple-and-grey theme of my wardrobe of my contest entry. I really don't consider a sleeveless top to be "real" clothing without a coordinating outer layer to go with it.
Can anybody think of a particularly good pattern that I could use for that purpose? (Money is certainly an object in my selection of patterns, but at the same time, I've learned that using a *cheap* pattern wastes money. I'd rather have one good pattern that works than waste fabric on a crummy pattern that I have to make over and over again before I get it right, even assuming that I eventually do get it right. So while a crazy expensive pattern certainly isn't an option, I'd rather spend a bit of money on one good pattern than continually spend money on dirt-cheap patterns that never produce the results I want. better to spend $20 on a good pattern that I"ll use a lot than to spend $5 apiece on a dozen different patterns that never turn out well.)

------
My (overly complicated) blog: http://maggiedoll.com/

Padmé


Member since 7/12/06
Posts: 1946



Date: 6/16/10 9:59 AM

My suggestion would be to hold off on that project and come back to it later. For the wardrobe contest, stick to tried and true things that you are familiar with and can make well. Whether you win or not, you will have a workable wardrobe to wear to work or out.

For the project, if you have Burda magazines, or a small collection of patterns, pull them out down to the paper pattern and do some studying. Do some snoop looking, get some very inexpensive fabric and play around with tracing the orginal, and then morph, slice and dice your copies. Wear those mock ups around and see how they look and feel over a period of time.

Silk chiffon is beautiful and will make you feel like a princess. I just wouldn't rush a piece. I don't want to tell you what to do, just what I would do.

Sue Anfang


Member since 4/8/02
Posts: 910
Skill: Advanced
Body Type:




Date: 6/16/10 12:53 PM

Here's one offhand: http://www.simplicity.com/p-2012-misses-tops.aspx

It's been in my stash for a couple of years to sew, there are some supercute versions of it tailored a bit and made up at: http://tessuti.blogspot.com/2010/06/more-simplicity-3786-and-more-sew-inn.html

------
http://sewstashsew.wordpress.com/

Sue who used to be Sue Wilson

Heidi Cooper


California USA
Member since 8/24/02
Posts: 453



Date: 6/16/10 2:08 PM

If you want to go for something a little different, but totally awesome you could try any of Kayla Kennington's Patterns, especially the Angel Top or the Panel Top

She is one of my favorite designers, I just LOVE her work. All of her designs are based on a 'Modular' concept and they take on the status of art by using unique and beautiful fabrics and seaming techniques. They are fairly shapeless, so a drapy fabric is essential. Chiffon is perfect for them.

I made her 'Fantasia' pattern into a dress, you can see it Here Despite changing a top pattern into a dress, it was really a very easy pattern, it just looks complicated.

Fortunately, or unfortunately, depending on your perspective, lol I have lost about 50# since I made that dress so it no longer even remotely fits Because they are not fitted her designs are really great for gaining/losing weight, I just think this is tooo much of a size change. At some point I do plan to take it all apart and cut it down to fit.

I am also planning to make the Angel top in sheers to wear over a tank. Like you, I really don't 'do' tanks or even sleeveless, for that matter. And I think this would be a great cool summer look.

heidi

------
"Live as if you were to die tomorrow. Learn as if you were to live forever." -Mahatma Gandhi
" Freedom is not worth having if it does not include the freedom to make mistakes." -Mahatma Gandhi

Now Blogging at http://sewexotic.blogspot.com/

ryansmumAria


California USA
Member since 7/29/05
Posts: 717
Skill: Advanced





In reply to Heidi Cooper <<



Date: 8/8/10 1:59 PM

heidi,
that is beatuiful and so are you and your gorgeous hair!
Congrats on the 50 pound weight loss. How did you do it? I need to lose about 20 more pounds and am having such a difficult time even though I diet and work out like mad! (okay, I do cheat alot)

I love your idea of making the angel top and wearing it over a tank. I have several pieces of poly chiffon that i fell in love with and planned on making flowing skirts but I'd like to make something else. I hate being hot and was afraid it would not be comfortable to wear as a top though.
For a top, I would buy silk instead.

Thanks for mentioning kk. I had forgotten about her fabulous website.

If you ever do come to la shopping, lets meet for lunch ~ for reals!

-- Edited on 8/8/10 2:02 PM --

------
"I am still learning" ~ Michelangelo
~~~~~~~~~~~~~~~~~~~~~~~~~~~~~~~~~~~
I finally have a blog!
You can visit it at
www.zigzagthesewingrag.blogspot.com



Elona


USA
Member since 8/24/02
Posts: 9052
Skill: Advanced
Body Type:




Date: 8/8/10 3:55 PM

Oh, yeah: Kayla Kennington's beautiful, fantastic designs!

Gorgeous dress, Heidi.

------
Elona

Heidi Cooper


California USA
Member since 8/24/02
Posts: 453





In reply to ryansmumAria <<



Date: 8/9/10 1:29 PM

Quote:

that is beatuiful and so are you and your gorgeous hair!


Thanks ::blush:: you are too sweet



Quote:
Congrats on the 50 pound weight loss. How did you do it? I need to lose about 20 more pounds and am having such a difficult time even though I diet and work out like mad! (okay, I do cheat alot)




I will pm you in a bit!



Quote:

I love your idea of making the angel top and wearing it over a tank. I have several pieces of poly chiffon that i fell in love with and planned on making flowing skirts but I'd like to make something else. I hate being hot and was afraid it would not be comfortable to wear as a top though.

For a top, I would buy silk instead.


I would prefer silk as well, but then I am a silk wh@re anyway, lol You can sometime get some fab deals on silk chiffon at fabric.com, Denver Fabrics, etc. But then you do have the garment district ::totally jealous!!::

I would think that you could use the poly for something like the Angel top as it is very loose and unstructured and chiffon is so thin anyway, it shouldn't be too hot. Poly is usually more difficult to do good rolled hems on, so I would just do french seams instead of the KK seams.



Quote:
Thanks for mentioning kk. I had forgotten about her fabulous website.


She is amazing, isn't she? I like to go look at her stuff when I need a little inspiration.


Quote:

If you ever do come to la shopping, lets meet for lunch ~ for reals!


Count on it! I may have to convince you to be my guide


------
"Live as if you were to die tomorrow. Learn as if you were to live forever." -Mahatma Gandhi
" Freedom is not worth having if it does not include the freedom to make mistakes." -Mahatma Gandhi

Now Blogging at http://sewexotic.blogspot.com/

Heidi Cooper


California USA
Member since 8/24/02
Posts: 453





Date: 8/9/10 1:30 PM

Thanks Elona!

It really was not difficult, just a bit time consuming. The issues I had with the silk didn't help

------
"Live as if you were to die tomorrow. Learn as if you were to live forever." -Mahatma Gandhi
" Freedom is not worth having if it does not include the freedom to make mistakes." -Mahatma Gandhi

Now Blogging at http://sewexotic.blogspot.com/
Printable Version
* Advertising and soliciting is strictly prohibited on PatternReview.com. If you find a post which is not in agreement with our Terms and Conditions, please click on the Report Post button to report it.
Online Class
Serging Ahead with your 5 Thread Serger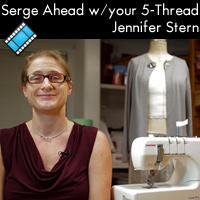 Online Class
Understanding Wool Fabrics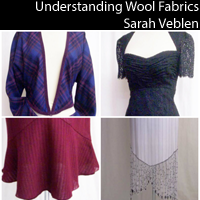 Simplicity 3588

by: Jennifer s...
Review
J Stern Designs Khaki Pants Pattern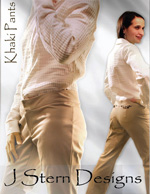 Pattern Details
SA Curve 5/8th ruler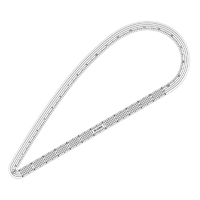 Pattern Details
Self Drafted Pattern 117862-1006

by: French.Sea...
Review