Goldfinch54

Iowa USA
Member since 2/21/10
Posts: 37
Skill: Intermediate



Date: 9/10/10 3:33 PM

Recent find at a local thrift shop: Pfaff 362-261 sewing machine. SM was in a cabinet, which had four drawers stuffed with accessories, i.e., needles, attachments, etc. I am not familiar with Pfaff, and especially vintage Pfaff. Machine is in near perfect condition, every lever moves effortlessly, unbelievebly clean. Original warranty card states the sale date as September 26, 1966. ISMAC dates the serial number to 1966.
I want to post on Ebay, but wondering if this machine is a keeper? I have 5 vintage Singers waiting to be refurbished, 2-404's, 2-401's and 1-403. I was doing the weeky walk thourgh of our local Thrift Shops, when I spied this 1960's console sewing cabinet, and inside was...
this Pfaff 362-261, sewing machine. I was not attracted, I have my brown, warm Singers at home, but I kept hearing buy me, I still work, I want a new home.....
Any experience or knowledge of this machine, I would welcome information. I popped off the top of the sm, you turn one lever to a specific number and the top, literally unlatches and you can see into the top of the sm. Other features: vertical hook, I think rotary, has a needle threader, feet screw on, low shank feet. This bad boy weighs a ton! I think it would need a crate, literally, to ship it anywhere safely. I can post pics if anyone would like to see the machine, but right now I am trying to find information on the sm, and trying to determine if I should keep it. The cabinet, also Pfaff , has an early version of Horn's pnuematic lift, except your arms are the power! I think the sm condition was maintained, because of the micro enviroment of the cabinet. The machine has cleats on a cloth (?) belt, and is gear driven. My husband thinks it was really clean for as old as it is, so I was encouraged by his observation.
I am a garment sewer, this machine can sew with one, two, or three needles. There is an spin wheel that helps you set the levers for an embroidery stitch. The cams are metal and built into the machine. Actually the machine is somewhat off putting for me, more than likely I am so used to the Singers.
Any experience with this vintage Pfaff? Love to hear from you.



skae


Member since 4/23/07
Posts: 3737
Skill: Advanced

1 member likes this.




Date: 9/10/10 4:36 PM

I have two vingtage pfaffs I will be fixing those up. I have a new pfaff 2140 they are wounderful machines. that one your looking at. three needles. wow. take it and run. Its more like a industrail machine. they are work horses.

------
Ecclesiastes 11:7,8 Nothing on earth is more beautiful than the morning sun. Even if you live to a ripe old age, you should try to enjoy each day, because darkness will come and will last a long time. (CEV)


Bert62

Indiana USA
Member since 12/3/09
Posts: 982
Skill: Beginner



In reply to Goldfinch54

Date: 9/10/10 4:39 PM

That's one of the machines I've been pining for. However, I have never used one. I read somewhere unless you have a copy of the stitch pattern wheel you will make yourself crazy trying to get it to do decorative stitches, but that's same way for my Kenmores with cams. I don't know the difference between a 360 and a 362

Yarndiva


California USA
Member since 3/28/06
Posts: 409
Skill: Advanced



Date: 9/10/10 4:50 PM

I have a Pfaff 332, similar to your 362. It is a wonderful machine. Of course I say that about all my older machine but it does have it's charm. The main one is the power it has. What it lacks in elegance it makes up for in power when sewing with heavy fabrics. With a walking foot, it handles whatever can fit under the presser foot with control and no skipped stitches. When a project comes up that needs this quality, my 332 is the "go to" machine. That is rare in a portable.

------
http://silkmothsewing.blogspot.com/

Goldfinch54

Iowa USA
Member since 2/21/10
Posts: 37
Skill: Intermediate



In reply to Bert62

Date: 9/10/10 4:59 PM

The stitch pattern wheel was in one of the drawers. Forgot to mention in original post, this machine has a free arm. Plus, the bobbin is extremely easy to access. I am still researching, but I think the 362 may have a stopamatic feature (?) Needle up?
-- Edited on 9/10/10 5:06 PM --

Goldfinch54

Iowa USA
Member since 2/21/10
Posts: 37
Skill: Intermediate



In reply to Yarndiva

Date: 9/10/10 5:03 PM

You mentioned a walking foot, this machine had a slew of feet, in a metal tin, but no walking foot. This is where I am at, how hard would parts be to find for this machine, feet, etc., should anything go wrong. I have read that these are "semi" industrial machines, somewhere, don't remember where. I suppose the idea being, that people would make more than garments with this machine, like home dec or other things like horse blankets, etc. Thanks for the information on its power, it must have something under its covers because of the weight of this machine!

karen149


California USA
Member since 3/4/05
Posts: 4189
Skill: Intermediate





In reply to Goldfinch54

Date: 9/10/10 5:11 PM

The Pfaff 130 is considered semi-industrial as it can be installed with an industrial motor in a table but still, the Pfaff you're looking at has it's power, as yarndiva has said about hers. Go for it!

Bert62

Indiana USA
Member since 12/3/09
Posts: 982
Skill: Beginner



In reply to Goldfinch54

Date: 9/10/10 5:15 PM

Unless it's really exclusive you can find a universal or compatible walking foot. Jenny at SewClassic sells them. You'll have to find out what kind of shank it has. I find all kinds of feet in shops everyday. There are usually adapters to be found also. Don't fret about that. Make sure the camstack isn't frozen solid. I'll assume it's metal, but if it's nylon, make sure it isn't cracked. Bert


djhinca

Member since 12/30/09
Posts: 48



Date: 9/10/10 5:50 PM

The Pfaff 362-261 is the pinnacle of the purely mechanical Pfaff line that began with the 130. The final enhancement of this line was included in the 362: the two-step upper tension release that permitted use of an embroidery foot without the usual presser foot limit rod. Following the 362, plastic parts and circuit boards began to appear (1200 series). A 362 in near- pristine condition is a definite "keeper." You will find the embroidery functions to be somewhat underwhelming however. The pattern choices are quite limited and not very useful - no blind hem stitch, for example. The knob inside the little top hatch by the way has nothing to do with releasing the machine top cover. Due to the complexities of the mechanism, it is rather important to operate the various knobs/levers in a particular sequence. If you didn't receive the User Manual, both the User and Service manuals for the 360-261 are available at the Yahoo Pfaff Group. 360 is my second favorite Pfaff, the first being the 130.

Goldfinch54

Iowa USA
Member since 2/21/10
Posts: 37
Skill: Intermediate



In reply to djhinca

Date: 9/10/10 9:56 PM

djhinca, thank you for your overview.
The manual, the stitch wheel, about 10 feet , a dozen original bobbins were included with the machine. It appears the previous owner purchased additional feet and a throat plate.
It is evident that the machine is more sophisticated than my Singers, I am not a collector by any means, just trying to get some sewing equipment together after a very long hiatus from sewing. I have tried a computerized machine, but see no need for 100's of stitches, just the basic stitches.
Thank you for pointing out that there is no blind hem stitch, I did look for that right away on the stitch wheel! Although the feet included a blind stitch attachment. I think I may keep two of my Singers, a straight stitch 404 and the 401A. Your overview helped me lean to selling, yes, I bought the Pfaff, lugged it home, and have it set up, and am trying it out. It is interesting that with all the embroidery stitches available then and now, the basics are what you only need to sew.
I really appreciate your warning that there is a sequence to using the levers. Admittedly, I have pushed and pulled some things in looking it over. But, given your warning, I will be attentive to what the manual says!
Also, thank you for the Yahoo group resource, I will definitely check them out for more information. Thanks for all the messages regarding this machine, it has helped tremendously.
Printable Version
* Advertising and soliciting is strictly prohibited on PatternReview.com. If you find a post which is not in agreement with our Terms and Conditions, please click on the Report Post button to report it.
Online Class
Bust Adjustments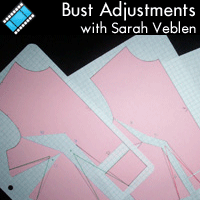 Online Class
Pattern Work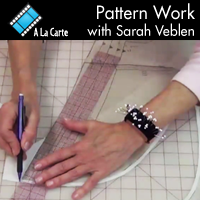 Christine Haynes Emery

by: BeckiP
Review
Contest Sewing Bee Round 1

by: MelissaW
Review
Petite Plus 201 Pattern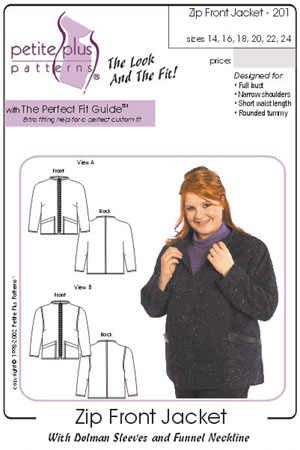 Pattern Details
Lolita Patterns Sugar Plum Pattern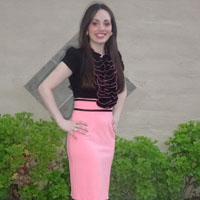 Pattern Details