3HoursPast


AUSTRALIA
Member since 12/7/08
Posts: 658
Skill: Advanced



Date: 11/6/10 5:39 AM

Hi, I'm Steph and I'll be your contest manager for the Winter Wear contest. I'm an American in Australia (it's summer here!) and will do my best to help you through the process. This should be fun, let's get down to it. If you have any questions, I'll be here.

------

Winter Wear
December 1 through 31, 2010

Get cozy for the cold weather! Sew something for winter. Winter wear should be something you put away for the summer months.
If it is appropriate to wear in Spring, Summer, or Autumn in your climate, then it is not exclusively Winter Wear and you should not enter it into this contest.

In your review, describe what winter weather you are sewing for, how it differs from other seasons in your area, and how your item helps you deal with that winter weather.

For this contest, sewn, knit, and crocheted items are allowed. Multiple entries are allowed, but remember that if you do multiple entries you are competing against yourself. You can do 'sets' (such as scarf and hat) or individual items.

The winner of the contest will be determined by member vote. There will also be a random prize winner.

Prizes
First Prize: $100 Gift Certificate
Random Entry Prize: $50 Gift Certificate

Both prizes sponsored by KaiScissors.com


*Rules that apply to all contests:
1. All reviews must be entered for submission by 11:59 PM Eastern Time on the last day of the contest. Contest dates will be listed for each contest.
2. Unless otherwise stated in the rules, patterns may be drafted, tweaked, and muslined before the contest date, but fabric for the pieces entered may not be laid out or cut till the start date of the contest. Fabric may be pretreated before the contest date.
3. Items intended for sale, or for which you were or will be paid to make, do not qualify for any contest, but items made for charity are welcome!
4. Unless otherwise stated in the rules, all reviews written for a contest entry must include a picture of the entry.

Contest Eligibility
1. Any member of Pattern Review, either paying (FoPR) or non-paying, who's been a registered member on the site for 90 days prior to the start of a contest is eligible to enter.
2. Any member of Pattern Review, either paying (FoPR) or non-paying, who's been a registered member on the site for 90 days prior to the end of a contest is eligible to vote in a contest.
3. Any member who's won 1st place in a contest on Pattern Review ended in the previous 4 months is ineligible to win another contest (for that 4 month period).
-- Edited on 11/6/10 5:39 AM --
-- Edited on 11/28/10 6:44 PM --

------
http://3hourspast.com- Vintage Style, Sewing, and Ethical Fashion

Restart06


USA
Member since 10/29/06
Posts: 2496
Skill: Intermediate



Date: 11/6/10 7:23 AM

Very tempting as I am wanting to sew some sweaters/pullovers. Great timing. The rules are great as they encompass everyone. Will have to go thru the patterns and fabrics. Good luck to everyone.

------
There is no easy way! quote from my Grandfather
Sharing is caring!








Aroura


Oregon USA
Member since 7/30/09
Posts: 1505
Skill: Intermediate



Date: 11/6/10 3:19 PM

So, can we use housecoats? I just got this See and Sew Bathrobe pattern yesterday at Jo-anns, with a few other of the 2.99 ones, because my DD is going to need one in the mornings, when it gets a little colder.

I may make it before the contest starts, in which case of course I won't be entering it. But I'm swamped with sewing for the holidays, so it may get pushed back a few weeks. I'll have to see how cold it gets, right now we are having an nice, warm (wet) autumn, so no need for it yet. I'd love to sew along with you, too, BelleLass :)

-- Edited on 11/6/10 7:04 PM --

------
Sewing is more than my hobby, it is my art.
My new Blog: http://itssewcreative.blogspot.com/

Scheryka


South Carolina USA
Member since 11/11/08
Posts: 275
Skill: Intermediate



Date: 11/6/10 6:40 PM

I was waiting to see what the rules would be for this contest. It seems everyone got what they wanted. That is good. I wish you were able to participate, Bellelass, because I enjoy looking and reading your posts. Will you be sewing along at least? I am just about finished with my daughters hot pink fleece coat she has been coveting for a while. I couldn't wait for the contest though because it's getting very cold. Depending on circumstances I would like to enter this one (I am going to do the Endless as well on top of schooling) because I am due for a good coat but I want to find some suede that fancy me.

***Take it one day at a time***

------
And sew forth and sew on...
:D ScheyF ;)
http://www.scheybutta.blogspot.com/

3HoursPast


AUSTRALIA
Member since 12/7/08
Posts: 658
Skill: Advanced





In reply to Scheryka



Date: 11/6/10 7:24 PM

Oh you girls are sweet. It's summer- like living on the surface of the sun, I can't get excited about sewing for winter. I just sewed myself a sun cover jacket and some beach pajamas... Christmas sewing will take over soon.


I'm really excited to see what you all come up with!

------
http://3hourspast.com- Vintage Style, Sewing, and Ethical Fashion

3HoursPast


AUSTRALIA
Member since 12/7/08
Posts: 658
Skill: Advanced





In reply to Aroura



Date: 11/6/10 7:38 PM

If you would pack it away for summer, it counts.
-- Edited on 11/8/10 0:20 AM --

------
http://3hourspast.com- Vintage Style, Sewing, and Ethical Fashion

Vintage Joan


Ontario Canada
Member since 7/16/07
Posts: 11240
Skill: Intermediate



Date: 11/7/10 8:50 PM

Quote:
If it is appropriate to wear in Spring, Summer, or Autumn in your climate, then it is not exclusively Winter Wear and you should not enter it into this contest.


This is a brilliant solution to a very complex dilemma (how to define "winter wear")! Congratulations on this diplomatic inspiration, contest organizers.

------
my shield and my very great reward ~ Gen. 15:1
~ ~ ~ ~ ~ ~ ~ ~ ~ ~ ~ ~ ~ ~
"When you hear a man talk in agony, remember he is hurt. Be patient and reverent with what you don't understand." ~ Oswald Chambers (1874-1917)


Kim12469


Member since 3/27/08
Posts: 2449
Skill: Intermediate
Body Type:




Date: 11/8/10 9:46 AM

I'm biding my time until Dec. 1. I've been waiting for this contest! I live in great white north so I'll be doing a winter coat. I have 3 or 4 patterns I am waffling over but the material will be an olive green camel hair.

------
http://kimsewsilly.blogspot.com/

Rybe


Oregon USA
Member since 2/18/09
Posts: 336
Skill: Intermediate





In reply to 3HoursPast



Date: 11/8/10 1:55 PM

Quote: bellelass
If it is appropriate to wear in Spring, Summer, or Autumn in your climate, then it is not exclusively Winter Wear and you should not enter it into this contest.


Hm...I'm mildly concerned about this rule just because, well, where I live Oregon the weather doesn't change THAT much between, oh, October and April. I'm assuming a wool coat's gonna be fine, but I can't grantee it's going away when spring comes around, or next fallI could see one of my friends, who I plan to make a fuzzy hat for, in the great frozen north having a similar (or pointedly worse) problem.

Though this is all assuming I can even enter either items! Gah! I really hope I have time to enter!
JillyBe


California USA
Member since 1/20/10
Posts: 3195
Skill: Intermediate



Date: 11/8/10 2:17 PM

Rybe, I can relate - think of the saying "The coldest winter I ever spent was summer in San Francisco" (sadly, as great as this quote is, it was never spoken by Mark Twain, btw).

However, I think of my 'winter' coat, which does hang in the closet almost all year, but might be worn on a cold fall night (I think I did wear it once in October). If I enter my faux shearling jacket in this contest, I think it will have pretty much the same wearability factor as that winter coat, so I'm calling it a valid entry.....should I manage to actually pull it off!

Still waiting for my pattern to arrive......

------
http://jillybejoyful.blogspot.com/
a blog about creativity, sewing, vintage sewing machines, and...... life :)
Printable Version
* Advertising and soliciting is strictly prohibited on PatternReview.com. If you find a post which is not in agreement with our Terms and Conditions, please click on the Report Post button to report it.
Online Class
Perfectly Fitted Shirt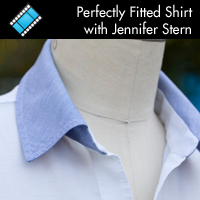 Online Class
All About Buttons and Buttonholes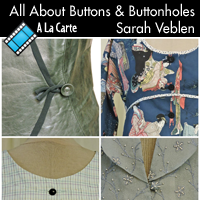 Marfy 2264

by: yorkshire ...
Review
You Sew Girl 200mm Purse Frame Purse Pattern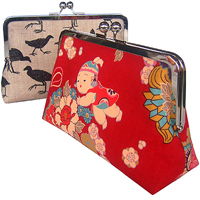 Pattern Details
Sewing Workshop Stella and Luna Tops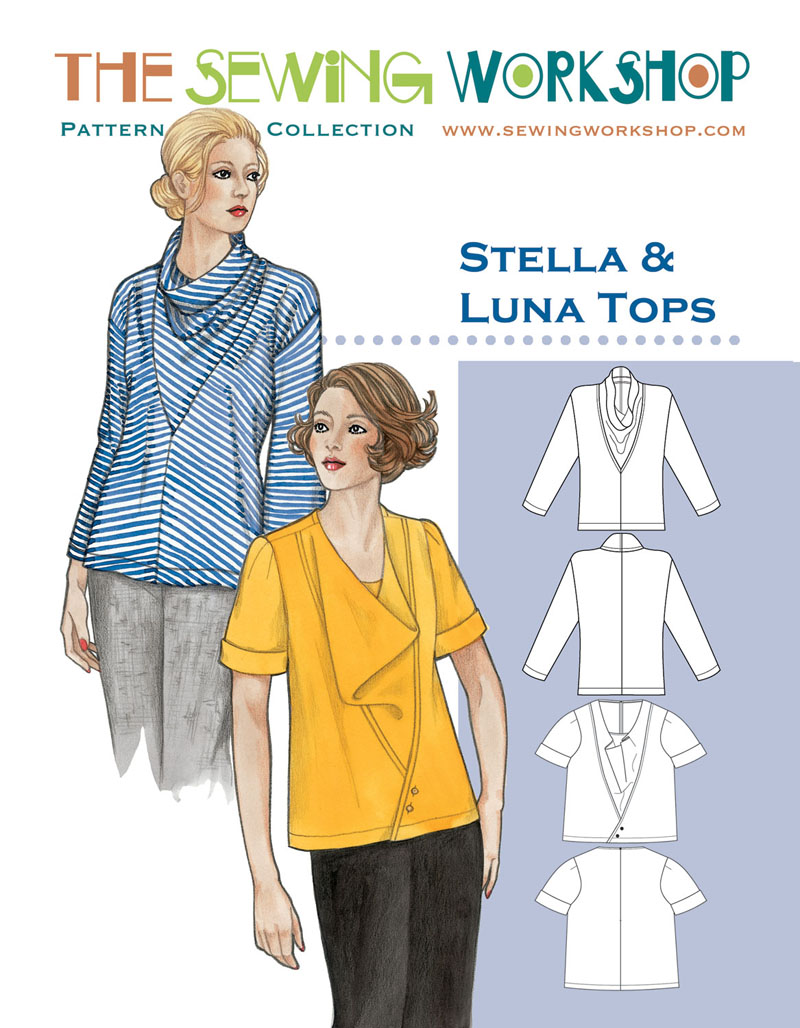 Pattern Details
Butterick 5997

by: ButtonFait...
Review