poorpigling


Texas USA
Member since 12/28/07
Posts: 11070
Skill: Advanced



Date: 11/22/10 5:01 AM

My Dear Melinda in Tulsa,
I was quite devastated to hear that Martha Stewart cancelled her plans to join us for Thanksgiving Dinner.. I am sure it was jealousy on her part.. No one can cook up fried pigeon and prepare pickled okra like you. She could certainly have learned a lot from you.. thats for sure.

Guess that means you won't be featured this year on the cover of her magazine either.. Pity.. as I know seeing a rockateer in the middle of a Living Room would have sold many copies.


Under the circumstances.. please cancel my reservation.. however.. to make sure you aren't left with too much food.. I will send you some homeless people to eat the leftovers.
Please note however.. I still intend to come for Christmas.. so please decorate and cook accordingly. I will forward my Christmas gift list asap so you can get on with the shopping.. as its quite extensive. Mr. Poorpigling is including his list also..as well as my DS and DD.
Its very kind of you to offer to sleep on the couch while we are staying there. two weeks should fly by in no time.
We do have a few allergies.. both animal and vegetable.. but are definitely not allergic to picked okra.. so all should be fine.. just send any problems to the kennels or other appropriate accommodations.. Speaking of which we will be bringing our five dogs.. and the bird and cat.. by heck.. the more the merrier ..right ??
I am going to need to borrow your car too of course.. as Mr. Poorpigling will be using ours. However since you will be stuck at home cooking and cleaning I know that will be no problem either.
Will send our booze list for New Years.. please note we prefer expensive top brands.. and while we are on the subject... be sure and get Kahlua.. and Baileys.. at least l0 big bottles of Baileys as that is my favorite.....and it looks to be a LONG holiday.. Cheers.. Poorpigling


-- Edited on 11/22/10 5:11 AM --

poorpigling


Texas USA
Member since 12/28/07
Posts: 11070
Skill: Advanced



Date: 11/22/10 5:02 AM



My dearest Diningroomseamstress.. seems like my Thanksgiving plans have changed.. so I am thrilled to inform you I will be planning on eating our turkey dinner at your home this year. No need to send a formal invitation. I know that you will welcome us all.. and by all I mean dogs, cats, rabbits, birds.. not yet sure about the goldfish.
In view of wanting to make sure you are at ease with our visit.. I will be sending you a list of our family favorites..along with the recipes. I know that you will do them proud.. I realize l6 pies are alot.. but it is the holiday..and you know.. Mr. Poorpigling eats a lot.. So you may want to also pick up extra eggs, milk, bread and the like next trip out to the grocery store.
You will note my beverage requirements below.. however Mr. Poorpigling is a total beerdrinker.. says that beer is the perfect accompliment to deviled eggs.. speaking of which.. my son alone can eat two dozen of those so shop accordingly. Of course we would be thrilled if you prefer to treat us to breakfast and lunch at your favorite restaurants during our stay. Perhaps you can visit the casinos to help deter the cost of that .
I do hope you have a fireplace.. as it does so add to the atmosphere.. if not .. you still have time to purchase an electric fireplace.. which will do fine in an emergency such as this.
I would appreciate your sending me your credit card numbers as soon as possible so I can book the plane tickets.. as its way too far to drive.. which means of course, that we will need use of your vehicles during our stay.
I am also thinking any other relatives you have coming might need to stay in your RV.. So the rest of us can spread out and be comfortable. I would hate for your DH to have to use the outhouse.
Look forward to seeing you .. This should be loads of fun.

poorpigling


Texas USA
Member since 12/28/07
Posts: 11070
Skill: Advanced



Date: 11/22/10 5:15 AM

Great news fellow Panty Review members.. and ladies too..looks like Poorpigling and her family will be visiting a lot of you during the holiday season.

I am so excited I can barely sleep.. bet you too can barely get any sleep with that bit of news .

So I should be writing all of you in the upcoming days to inform you about our visit to your homes..

Miss Fairchild


USA
Member since 8/24/02
Posts: 7936
Skill: Advanced





In reply to poorpigling



Date: 11/22/10 8:39 AM

Really? You're coming all the way out here? Hmmm. Hopefully you'll have to bring your snowshoes, (I want snow!) and make sure they're for cloven hooves, would you? Have you ever seen a pig in snowshoes? Now, would that be one pair or two?? No. You'll need ski poles for the other set of feet.

------
"Play the cards you are dealt, but choose who is sitting at the table"..AARP magazine

SEE MY ETSY SHOP HERE: http://www.etsy.com/shop/AuntMaymesAttic
My blog: http://auntmaymesattic.wordpress.com/

ccris

Member since 10/27/05
Posts: 5498
Skill: Intermediate



Date: 11/22/10 10:17 AM

Dear Poorpigling,

Just a quick note to let you know I will be fulfilling all your desires. I must hurry, though, as I need to hire so many people. Where would you like the bill sent? Your office or home?

Happy Holidays...........from all of us!



JTink


Member since 4/20/08
Posts: 6472
Skill: Intermediate
Body Type:






In reply to poorpigling



Date: 11/22/10 11:11 AM

Dear Pigling, I know we will be on your list and so look forward to your visit. Was hoping to have Christmas at the river cottage this year, but due to circumstances beyond my control, we will be having the gang here at home again this year. I had visions of a bushel of steamed crabs and all the beer Mr. PoorPigling could possibly want. Maybe next year. Hope you like children. There will be 4 under 5 years old here. I'm already pulling my hair out by the roots

ElizabethDee


New York USA
Member since 12/27/06
Posts: 710
Skill: Advanced Beginner



Date: 11/22/10 2:45 PM

My apologies to Melinda in Tulsa. I had no idea that dear Martha had previously accepted an invitation to her house, or I might have thought it over a bit longer when Martha very politely asked if she might celebrate Thanksgiving with me. Perhaps she wants to pick up some of my tips on household management? I am, if I may say so, rather famous for my housekeeping.... I had rather thought that Martha should have been sentenced to redo my apartment instead of being put inside a perfectly well ordered jail cell. Ah, well, all water under the bridge now.

Poorpigling I am sure I can squeeze you in, along with Mr Pigling and the Pigling menagerie. Please do bring along that famous steam cleaner of yours, as the sight of my apartment will doubtless make you eager to test out its strengths. And don't forget your sewing machines! I will be very happy to keep them company while you are busy with the steam cleaner. What fun we shall have!

Larisa


Virginia USA
Member since 7/15/05
Posts: 5412
Skill: Intermediate



Date: 11/22/10 2:59 PM

Dear Pigling,

I'm sorry to have to tell you that we will be unable to host your menagerie this year. Due to a traveling tummy bug, the only people (or critters) we are allowing in our house are those we are genetically related to...keep the illness in the family sort of thing. I would feel horrid if you or anybody else came down with the tummy ick that we are dealing with.

Larisa, hoping to NOT be cooking due to all of this

------
research associate in the field of child development, married to an engineer

I am woman, I am invincible, I...am...TIRED!!



fiddlinglizzie


Illinois USA
Member since 4/20/09
Posts: 466
Skill: Advanced



Date: 11/22/10 4:29 PM

PP, as it appears you might be on the road with no place to go, might I suggest Chicago? We have hot and cold running mayoral candidates, and we are willing to teach you that politics ain't beanbag here. Bring your own beans and bag. (It's the economy.)

While you are here, you'll find that watching the sun rising from the beach at Pratt Avenue is perfect, except when it is a slick skating rink along the path. (Bring your own skates. Economy, ditto.) Of course, if you mistake and bring the roller blades, you will find out how Pratt Avenue Beach got its name.

Don't worry one bit about warm clothing. This is the Windy City. All you really need is a wind proof coat, wind proof leggings, wind proof hat (and duck tape to keep it on) and a wind proof scarf. The temperature won't be felt a bit as you'll warm up real fast chasing the hats of those around you as they skitter across the Watertower square, or find themselves decorating the Chicago Picasso in front of the Daley Center.

As for the menu, bear in mind that we do have a way of culling the herd running for mayor. So, it might be a winged turkey, or it might be a politician on your plate. The guessing keeps the guest list manageable.

Any sauces you need to make your meal enjoyable are your business. We will have the obligatory cranberry, a lovely onion gravy for the main course, a perky lemony sauce for dessert, and some fruit mixes that can be used on sundaes or can be mixed with any 140 proof alcohol. You have to bring your own alcohol, or just risk the moonshine. (Economy, ditto, ditto, ditto.)

Dress will be white tie and formal wear for the guests. Women may wear white tie, or they can use the white ties to keep the various parts dislodged in the TSA search in the proper places. If you wish, kilts may be worn. Do not perform anything commando at the table though, because the other guests might be sensitive.

Or jealous.

Now, do you need any more directions? You can take the Elevated from the airport to the train station only a block or two form my flat. I'll let you sleep in my bed, as since I broke my shoulder, I've not slept in that bed at all. Rolling over makes so much pain, I quit trying.

Also, if you happen to have a musical instrument, bring it. There are about 2000 scores here for violin, viola, cello, piano, guitar, French horn, oboe and even a working set of spoons for playing. Also, there is a grand piano, all in proper order and ready to play. Jazz is appreciated, heavy metal not so much.

Einstein the Boy Genius will be preparing the fish course. Please let him know which of his faves you want him to prepare. Since he likes them all, you can pretty much select anything at all, but no shellfish and nothing from the Gulf of Mexico.

As for the other courses, we might be eating Donner style.

Or not.

You'll remember that it was Reservations for 20, then 18, then 16...well you can guess the rest.

And, of course, we never ask what happens to those dropping out of the mayoral race. Unless they are labeled USDA Choice.

Or arrive at the table properly prepared for dinner.

It is the economy (and the need for cheap protein, with nothing being cheaper than a Chicago politician before they try to convince the Republicans that they are fiscally responsible), and the right to avoid self incrimination.

Or confession.

Also, while you are here, you'll be expected to assist with cursing at the not so much an embroidery machine on the DR table. It is set up now for coat dresses, pants, skirts, dresses, and assorted blice. (Plural of blouse the way mice is plural of mouse.)

Well, that's about all the news from here. Please let me know if you are bringing all and sundry, sundry without all, or just all.

Cheers!
-- Edited on 11/22/10 4:34 PM --

tgm and Kittys


Wisconsin USA
Member since 3/8/10
Posts: 8269
Skill: Advanced Beginner
Body Type:






In reply to poorpigling



Date: 11/22/10 4:47 PM

I am so relieved that Melinda in Tulsa has decided to unburden herself of the Kenmore 1914 to make room for more guests! Have her send it directly to me & I will have a nice spot all set up & ready to put her!
After all that lovely Kenmore would be more than welcome here....I can already start a very nice pile of work for her to do on her arrival! And PP it is so very nice of you to pay for the shipping & handling too from OK to WI...that is so very kind of you!! :winkgrin:

If you are coming this way, please be sure to bring your own sleeping bags, pillows, sheets, blankets, soap, shampoo, extra food, bread & butter, milk, kitty treats, kitty litter, toys for kittys......& be prepared to wash all the dishes also...after all we want you to feel "AT HOME", where everyone pitches in & cleans & does all the dishes & cooking & .... ...You better hurry up I have been sick so there is plenty to be done!!

Kitty, kitties, & DH

------
The Girls... Baby & Mittee girl >^,,^
It's all about The Baby , about the Baby, about The Babe ....Big Smile! (sung off key ..la la la )

Here comes the big 60! OH MY!

The sewing workers:
Hello Kitty Kate (green), Hello Kitty Valerie, Dottie Kenmore, Bubba Kenmore the traveler,has case does travel.

Christ Is Risen from the dead, trampling down death by death & to those in the tombs bestowing life ..+


Printable Version
* Advertising and soliciting is strictly prohibited on PatternReview.com. If you find a post which is not in agreement with our Terms and Conditions, please click on the Report Post button to report it.
Online Class
10 Clever Techniques To Help You Sew Like a Pro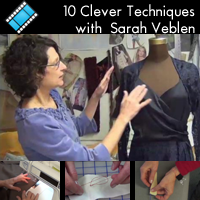 Online Class
Sewing with Slippery & Drapey Fabrics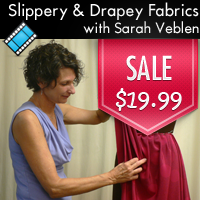 Simplicity 1199

by: LlanoGirl
Review
SewBaby Snap Happy Booties Pattern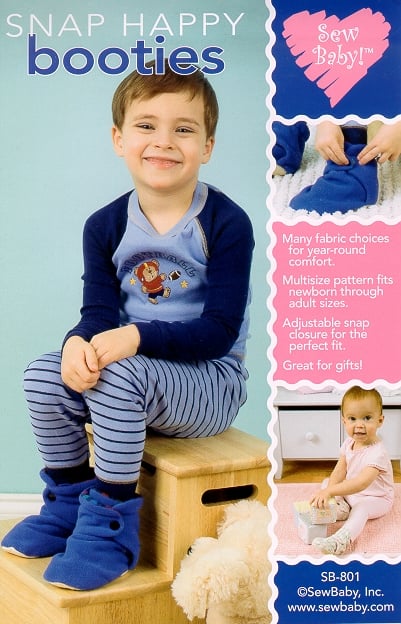 Pattern Details
Beginner Sewing Lab 101 - A downloadable Book by Shannon Gifford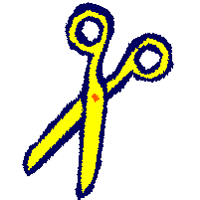 Pattern Details
Grainline Studio Hemlock Tee

by: catintheha...
Review