lisalu


Advanced Beginner
GA USA
Member since 10/5/08
Posts: 2175



Date: 11/25/10 10:11 PM

So what is the story with the 206? I have never seen one and don't hear them discussed much. I remember someone saying on another thread that a "dream machine" would be the 201 with zig zag which this pretty much seems to be. But since I don't see/hear about them much I wonder how well they worked and why they seem to be so scarce.

------
Jim (Singer 301), Margaret (Singer 201-2), Betty (Singer 15-91), Bud (Singer 503), Kathy (Singer 221), Liz (Singer 221 Centennial Edition)
http://runningstitches-mkb.blogspot.com/

Jennifer Hill


Advanced
AB CANADA
Member since 4/11/02
Posts: 1507



Date: 11/25/10 11:59 PM

I have a 206. It is an interesting machine, for being Singer's first effort at a household zig-zag machine, but it has a few peculiarities. These were first produced in Singer's Wittenberge and Kilbowie factories in the mid 1930s. It's most inconvenient feature is its need for 206x13 needles. While these needles are still in production, they don't come in nearly as many sizes and point styles as common 15x1 needles. Like the other models in this series (206, 306, 319, 320), it has no slide plate. To change a bobbin, you have to tip the machine back and remove the bobbin case. In my case, it means having to throw off the treadle belt to change a bobbin. (This model is usually powered with a belt drive motor, but mine came with a 220V one, and no other wiring or controller, so the easiest way for me to use it was with a treadle.

It sews straight stitch and plain old zig zag only, although it does have movable needle positions. Oh, and it is one of the very heaviest home machine I have ever hefted.

Jennifer in Calgary

lisalu


Advanced Beginner
GA USA
Member since 10/5/08
Posts: 2175



Date: 11/26/10 8:06 AM

Hmmmm....interesting facts. You always have a lot of information and knowledge about the old Singers. I guess between the obscure needles and the awkward bobbin situation, this isn't exactly your go-to machine.

Also, what puzzles me is why Singer apparently had this early zz model in the '30's but then it was the '60's before they did another household zz model (at least as far as I know - and I'm sure you can tell me otherwise.)

Thanks for the info, Jennifer!


-- Edited on 11/26/10 8:08 AM --

------
Jim (Singer 301), Margaret (Singer 201-2), Betty (Singer 15-91), Bud (Singer 503), Kathy (Singer 221), Liz (Singer 221 Centennial Edition)
http://runningstitches-mkb.blogspot.com/

Jennifer Hill


Advanced
AB CANADA
Member since 4/11/02
Posts: 1507

1 member likes this.




Date: 11/26/10 7:09 PM

Well, actually this was one of my go-to machines until a few weeks ago when I picked up a primo 115 in a TOL drawing room cabinet. That set-up displaced a treadle cabinet that is now in my garage. The 206 head is currently sitting on the floor beside me as I type this.....

I think Singer's problems re their late start (or re-start) with zz machines had to do with the war, and the sudden demise of their very capable CEO during or just after that conflict. The company rushed the 206 into production in 1935/36 because other European makers like Elna and Bernina were starting to produce zz machines. It has been postulated that the only reason they went with the odd-ball 206x13 needles was because they wanted to get the machine on the market ASAP, and didn't want to spend the time to figure out how to get their mechanism to accept a 15x1 needle. Anyway, the war kinda interrupted everyone's sewing machine production in Europe. Even in North America, most of Singer's manufacturing efforts were directed to war-related products.

After the war, with a new less-than-visionary management team, production of 206s resumed, but only in Kilbowie (the Wittenberge factory ended up in East Germany). Successor machines in this series (306, 319, 320) didn't appear until the 1950s because the company figured it was easier to keep producing their still profitable line of quality straight stitchers. Singer never was a very innovative company - their success since the 1890s was more a product of their marketing and manufacturing efficiency. For example, they were very late equipping their machines with reverse capability, then zz, then fancy stitches and free-arms. However, their competition was much less complacent, and forged ahead with all those new-fangled features that the marketplace was now demanding. It was the beginning of the end for Singer's dominance of the SM universe.

Jennifer in Calgary

totalchaos29

Intermediate
ON CANADA
Member since 3/5/13
Posts: 1





In reply to Jennifer Hill <<



Date: 3/27/13 0:00 AM

Hi I just picked up a 206k on the weekend,Its from 1953. It has a bobbin case that has been modified,I think. Looking on line I find a a new bobbin case that looks like the 1 in my machine.#105032 I have both needles 206x13 and regular 15x1. and it sews great with both needles. I picked it up in Toronto for $50.I,m very happy with it. Does your bobbin case have the same number?

kathi s


Beginner
CA USA
Member since 1/23/03
Posts: 1729



Date: 3/27/13 1:10 AM

Jennifer, you should write a history of Singer, have so much information!


GothDom


Advanced
OR
Member since 3/24/10
Posts: 1949



Date: 3/27/13 1:29 AM

If they modified the bobbin case/needle bar, it can be made to accept 15x1 needles.
But the stitch quality will suffer for it.


------
http://www.acdc-vintage.com
This one, that one, and a bunch of other ones!
(though the herd is getting more streamlined)


djhinca

Member since 12/30/09
Posts: 48





In reply to Jennifer Hill <<



Date: 3/27/13 2:57 PM

Actually, the 206 will do a limited number of "fancy stitches" as well. The ZZ stitch is cam-driven and the machines originally came with a small box of pattern cams. I have a 206 with a complete set of original attachments, including the box of alternative cams.

djhinca

Member since 12/30/09
Posts: 48





In reply to totalchaos29 <<



Date: 3/27/13 3:03 PM

Quote: totalchaos29
Hi I just picked up a 206k on the weekend,Its from 1953. It has a bobbin case that has been modified,I think. Looking on line I find a a new bobbin case that looks like the 1 in my machine.#105032 I have both needles 206x13 and regular 15x1. and it sews great with both needles. I picked it up in Toronto for $50.I,m very happy with it. Does your bobbin case have the same number?


One of the most prevalent abuses of the 206's is the use of 15x1 needles(!). The 15x1 almost uniformly will strike the side of the bobbin case, causing a characteristic scratch pattern on the case. A common tactic that you see is an attempt to retime the machine to accept 15x1's - it doesn't work. If you'd like more detailed information on this issue, see the Yahoo "VintageSewingMachineRepair" Forum, where a detailed description can be found in the FILES Section.
Jennifer Hill


Advanced
AB CANADA
Member since 4/11/02
Posts: 1507





Date: 3/27/13 4:59 PM

I've never heard of any 206s that accept cams. The successor model, the 306, uses cams, at least, the ones made in Kilbowie and Bridgeport. I understand there were ones made in Monza, Italy, that didn't have cam capability.

Jennifer in Calgary
Printable Version
* Advertising and soliciting is strictly prohibited on PatternReview.com. If you find a post which is not in agreement with our Terms and Conditions, please click on the Report Post button to report it.
Serging Ahead with your 5 Thread Serger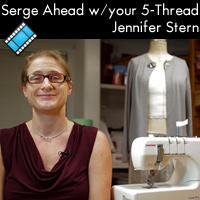 The Contemporary Couture Jacket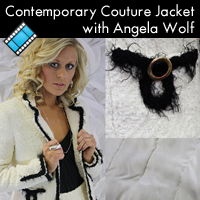 Other Sew News Oct. 06

by: SewEccentr...
Review
Favorite Things The Lunch Bag Pattern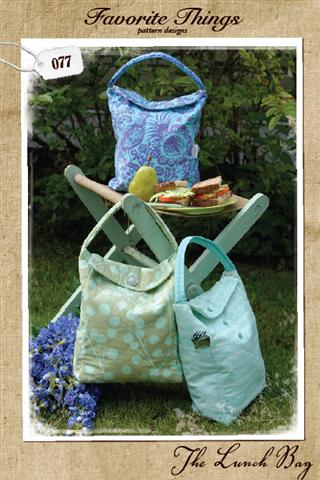 Buy Now
Jeans for Real People DVD Set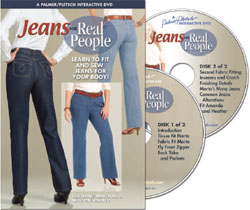 Buy Now
Simplicity 4450

by: roadtotheh...
Review