Dawnabbey


Member since 12/18/10
Posts: 382
Skill: Expert/Couture



Date: 1/16/11 6:34 PM

I am looking to get an embroidery machine for my fortieth birthday and have narrowed it down to the Brother 770 or 780d. I really can't tell the difference other than the Disney feature of the 780 and a few extra designs.

The price for the 770 is $669 at Walmart and $687 at Home Depot since Walmart is sold out.

I can't get a price over the phone for the 780d and it is pretty far to the dealer. If anyone knows how much the 780 is going for and whether or not it is a better machine please let me know! Thanks

------
Stitching, sharing every day, makes life sweet in every way, just add a friend and a family and the days drift by so merrily!

www.sewistclub.com

dodger


Wisconsin USA
Member since 9/7/04
Posts: 607
Skill: Advanced Beginner



Date: 1/16/11 8:24 PM

They are really the same machine as for the reasons you stated.

The 780D is only sold through dealers and as a current model, not discontinued, they are not supposed to quote over the phone.

I recently got the 780D for $899 and asked the dealer to throw in the big hoop, repositional 6x10. and the next size smaller than the included 5x7, the 4x4.. That was at least a $100 retail saving right there. And I paid cash, no credit card charges, no check fees for the dealer. This was my third embroidery machine purchase, so didn't need classes.

If you havn't embroidered before, I would recommend buying from a dealer as they include unlimited lessons, at least mine does. And, you can just call them when another issue comes up. If you need service, heavens forbid, they will give you preferential service, come in we will look at it while you wait type thing. Most times you can take it back home with you as it is just a minor thing.

That is something else to talk over with a dealer when making the deal. If you go to the dealer and are ready to buy, take the cash, make the deal. Hopefully he will have the machine in stock and you can take it home with you. If not, try out the 1250D which is the same machine but also does regular sewing. But, you will get a good demo, have them show how to transfer designs to the usb stick from the computer and then to the machine, move it around, run through the stitch out, colors, combining designs, how to use the multi positional hoop, everything. Then is you still want to us a dealer, you may have to order, then pick up, have them unpack the box in front of you and get your first lesson on your new machine. My dealer also gives a 15% discount on all sewing supplies if you buy a machine from him.

Sorry this got long, so much to say, hahaha best wishes, stay in touch and let us know what you decide.

Dawnabbey


Member since 12/18/10
Posts: 382
Skill: Expert/Couture



Date: 1/17/11 8:13 AM

Thanks Dodger...will bring cash and request a similar deal...I think you are right about repairs, it is my first machine so I want to be sure that I can get good service after the purchase. The $200 difference will likely be nullified with classes/repairs/extras etc.

------
Stitching, sharing every day, makes life sweet in every way, just add a friend and a family and the days drift by so merrily!

www.sewistclub.com

Dawnabbey


Member since 12/18/10
Posts: 382
Skill: Expert/Couture





Date: 1/17/11 10:22 AM

Hi dodger - I was wondering whether or not you could tell me where you bought your machine? My local dealer says that the 780 is on sale for $999 but won't move on a cash price or include any of the options you discussed. I guess because they are the only authorized dealer in the Indianapolis area they can charge more. I also read about another lady who was able to get hers for $850 including some extras (thread etc) so $150 more seems like a lot. The whole reason I am going with Brother is because I had one that lasted for 11 years and considering it was a cheapy Walmart special I figure Brother must be good. If I can't get a good price maybe I have to switch brands

------
Stitching, sharing every day, makes life sweet in every way, just add a friend and a family and the days drift by so merrily!

www.sewistclub.com

poorpigling


Texas USA
Member since 12/28/07
Posts: 11069
Skill: Advanced



Date: 1/17/11 10:25 AM


I am just speechless that Home Depot is selling sewing machines.. Maybe I need more coffee ....

I think the Disney designs are the main difference in the two machines.. Just got a new Allbrands ad.. will look there for you..

StitchinMom

Rhode Island USA
Member since 9/15/08
Posts: 153
Skill: Advanced Beginner



Date: 1/17/11 12:24 PM

I just purchased the 770 and I love it! I purchased mine from Overstock.com when it was on sale, I had a coupon and I got free shipping, so I got a very good deal. I've only stitched out one design so far. Mind you, I have NEVER embriodered with a machine before. Now that I figured it out (simple things like realizing the bobbin thread and the top thread don't have to match... told you I'm a beginner!), I think I've got the hang of it and my next projects will go quicker.

I cannot speak about the 780D as I've never tried one. I think, as poorpigling mentioned the major difference is the Disney designs.

I was trying to figure out how to link in the specs for the 770 and the 780D but evidently I need to go spend some time in the "practice your replies" thread!

But, if you go to the Brother site, and look at the machines, you can see the specs for each machine. That may help you to see what you like or what is different. I know there is a way to get Brother's manuals on-line too, but alas I am not proficient at that yet either. :blush:

Have fun making your decision!

------
StitchinMom
Janome MC6600P; Janome 3160QDC; Janome Jem 760; BabyLock Imagine Wave Serger;
For teaching:
Janome Sew Mini; Janome Jem 661; Kenmore 19233; Kenmore 18221; knitting needles & crochet hooks :)

labeelady


Louisiana USA
Member since 11/14/09
Posts: 245
Skill: Advanced Beginner



Date: 1/17/11 1:57 PM

I've been having my PE-770 for over a year now. I really didn't care about the Disney designs (no small children at home), so I opted for the less expensive one. In fact, I don't think the 780D was available at the time, but it came out soon after when they discontinued the model that was it's predecessor (only difference is the added USB stick port).

The 780D sells for roughly $100 more than the 770.



------
Pat H.
Carencro LA
Kenmore Zigzag, circa 1970's
Brother PE-770
Janome Jem Platinum 760
Singer 221 (1948)
Singer 413
Singer SEQS-6000 (Quartet)
Janome Horizon 8900 QCP

dodger


Wisconsin USA
Member since 9/7/04
Posts: 607
Skill: Advanced Beginner





Date: 1/17/11 8:23 PM

Well, that is too bad. I am in the Madison Wi area.

Contact Brother and find another dealer in the state or near, haha. Then plan a trip. Call ahead to see what machines they have. See if they will give a price over the phone if they know you are coming. Or, have someone else buy it for you that is on a trip or passing through, haha.

Unless you are willing to pay the price and not wait, then you could just give them a call and tell them you are going to wait but if they change there mind to give you a call. And tell them because of price you are now considering a different brand, let them know they aren't the only game in town.



Lil Flo

Louisiana USA
Member since 4/17/09
Posts: 1678
Skill: Advanced Beginner





Date: 1/17/11 8:53 PM

Well if you have to buy it out of state, might as well try to get it on the internet. The internet offers warranties. I'm sure there is one that will sell it with the ecomomy the way it is. But the 770 is the same machine minue the disney. So if you don't need the disney, I would just get the cheaper 770 on the internet and you will not have problems getting the warranty. IF they are a Brother dealer they have to honor the warranty if it breaks. You just will not get any help as far as demonstating anything with the local dealer if you need it. You could always go for a full demo and tell them you will think about it. Let them know you are serious, but after they show you how to do everything, tell them you really are on a budget and will have to think about their high price. I've done this and had many dealers call me weeks later ready to make a deal. Including my local dealer. Good luck with whatever you choose and let us know how it turns out.

-- Edited on 1/17/11 8:58 PM --

ukdame


Washington USA
Member since 8/1/08
Posts: 1821
Skill: Intermediate





Date: 1/17/11 9:17 PM

I just brought mine home today from my closest dealer to me which is an hour and a half away. I paid $899 and got a fair deal on my trade in. I did not pay cash however and no got no extra hoops. 10% off on thread. I did not buy any other extra's. I was a little surprized that they did not provide even one USB stick or memory card ( $24 for a 1 GB USB from him) no thanks!. Still , life time classes and support and I am told "a reilable dealer " as far as service. My 780D was right out of the box while I was there and the dealer told me only difference to the 770 is the Disney designs, which I really wanted. This machine does not require any extra software which can usually cost $100 to $300 more. I love my machine already and will be working on all my Valentine gifts for the grandkids.

------
It is common sense to take a method and try it. If it fails, admit it frankly and try another. But above all, try something. ~ Franklin D Roosevelt 1843
Janome 19606 ,Janome My Excel 4023, Brother 1034D, White 1750C, Kenmore 158.1803, White 764, Brother 780D.
Printable Version
* Advertising and soliciting is strictly prohibited on PatternReview.com. If you find a post which is not in agreement with our Terms and Conditions, please click on the Report Post button to report it.
Online Class
Leather 101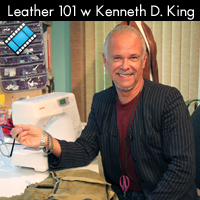 Online Class
10 Clever Techniques To Help You Sew Like a Pro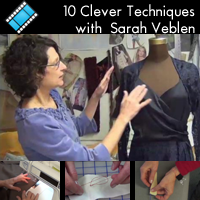 Self Drafted Pattern 99383-1003

by: julliams
Review
Favorite Things 070

by: Carol Till...
Review
You Sew Girl 150mm Purse Frame Purse Pattern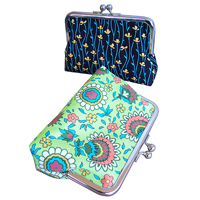 Pattern Details
Victory Anouk Paper Pattern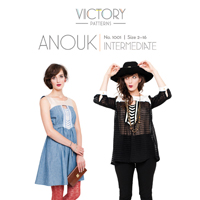 Pattern Details