Amores


Advanced
IN USA
Member since 4/7/05
Posts: 71



Date: 1/20/11 8:46 PM

my child became 18yrs old and moved out with some friend and her mother they are not very clean people and i just hurt the thought of my son not been home, his my 7th child and the last one how do i stop hurting and how do i continue living? i dont have a job and i live in Indiana so its lonely and slow...CAN SOMEONE HELP ME PLEASE...AMORES

CurlySu717

Intermediate
TX USA
Member since 10/26/06
Posts: 1043



Date: 1/20/11 9:47 PM

Oh Amores! I don't have children but I do have hugs and it sounds like you need one! Hang in there! I know there are wonderful people around PR who will have good advice for you!

------
"To love another person is to see the face of God!" ~Les Miserables

www.lillianbettyandsibyl.blogspot.com

Vonnevo


AUSTRALIA
Member since 10/25/04
Posts: 5759





In reply to Amores



Date: 1/20/11 9:54 PM

Amores, sending you hugs from Australia



------
Vonne šOš Brisbane Australia
---------------------------------
Laughter is timeless, imagination has no age and dreams are forever.
We don't stop playing because we grow old; we grow old because we stop playing.

dodger


Advanced Beginner
WI USA
Member since 9/7/04
Posts: 607





In reply to Amores



Date: 1/20/11 10:29 PM

Ahhh, you opened the cage and the little birdie flew. It was bound to happen, but it happened sooner than you thought. It happened to us 3 times. But then, they came back, one here, one there, then they would leave again one by one, then come back. It happened several times with them all. Just keep loving them, listen to them, tell them they are always welcome back, but, there are still going to be house rules that they must be willing to live by. I remember wanting to be grown up and make my own decisions. It is really a reflection of you, of being independent, confident, brave. It is hard to let go, so very hard, but now you have the opportunity of making her a best friend, an equal. Only give opinions when asked, but try to be interested in what she is doing, have lunch as least once a week, out, like adults, just to stay in touch. Of course you will offer to pay, haha, that is what moms do. Even now that they have families of their own, they get busy with their lives, then, they come back again. That is life. Only call her once a week, or you will be hovering, prying, nosey, haha. Make yourself busy, make a life without your daughter, now is the time to read that book, get a pedicure, call those friends you always mean to call. Your daughter will find that interesting, and will be happy for you. Best wishes, it does get better, every day is better.

SewRaeMe


Advanced Beginner
Member since 3/20/08
Posts: 286



Date: 1/20/11 11:17 PM

it can be quite a shock when you no longer have children in the home especially the "baby". Perhaps you could do some volunteer work, maybe something to do with teens, there are so many organizations that desperately need people to cook, sew, answer phones. Whatever you can do somebody needs you.

We never think of the impact on our own parents when we move away lol, who knew we would be on the other end one day.

------
Formerly The Canadian

glenj


AUSTRALIA
Member since 1/6/08
Posts: 802





In reply to Amores



Date: 1/21/11 6:10 AM

As hard as it is,you need to get to know yourself again.Learn what you like to do.

Our job as parents is to teach our children to become independent,thoughtful adults.You have done your job.You won't be forgoten.

Have a weekly dinner
Most of all just start doing something for you,have friends over for movie night or coffee/lunch days.Sew all those fabulous things you didn't have time for before.Being mum is part of life,But should not define it .

good luck on this new journey

poorpigling


Advanced
TX USA
Member since 12/28/07
Posts: 11066





In reply to Amores



Date: 1/21/11 6:32 AM


Boys don't seem to care about a clean environment as much as girls do.. although in my case, my DD was the messy one. My guess is he will be back home soon.
In the meantime you are seeing what your future is.. so take advantage of it.. and as they say Get A Life.. This is your time to reward yourself for a job well done bringing up your children.. Now its your turn to do what you want to do with the rest of your life.. Explore the possibilities, and pursue those things that interest you.
If you are bored.. look for a job that might interest you .. Or do some volunteer work. My guess is you won't be lonely long if you get out and about..




Member since 12/31/69



Date: 1/21/11 8:16 AM

(((hugs))) I'm saying a prayer for you, honey. I'm sorry that you're hurting.

JTink


Intermediate
Member since 4/20/08
Posts: 6007





In reply to Amores



Date: 1/21/11 8:55 AM

I feel your heart break. As a matter of fact, four of us ladies were having our monthly dinner out last night and this very subject was brought up. We all have grown children, but it's so hard to watch them stumble and leave the protective love we have given them all their lives. I think the hardest thing for me, was when another woman came into my sons life. My oldest hasn't found one yet. But the youngest did. She was actually the cause of the first and only altercation, my baby and I have ever had. We are still close and the love is there, but I lost My Evan that day. I agree with trying to find something to get your mind and body involved in other things. Maybe start your own sewing circle. Make things to give to the Red Cross or a local hospital/nursing home. I wish you good luck in finding life after children...for some of us, it's not easy.

EleanorSews


Advanced
MI USA
Member since 7/26/07
Posts: 4446
Board Moderator



Date: 1/21/11 9:22 AM

Your pain is evident in your post. As one other poster says, you clearly did something right in raising your child that he felt confident enough to leave home. He must feel well grounded.

It is important for you not to cling. One of the greatest gifts my mom gave my sister and me was our independence. When my dad died (we were 15 & 16 and it was the 1960s), she told us we had to maintain our grades because the plan was still that we should "go away" to college just as dad had talked about so we would need scholarships. She also said she did not expect us to stay home with her even though she would be "all alone". Well, we did go away to college and we did establish our own lives. However, we called constantly and visisted often. In fact, people told us that they were often surprised to learn we both lived so far away because the way she talked about us, they thought we must have lived nearby.

The indepdendence that mom insisted upon for all of us was the thing that bound us together in a very close loving relationship for all of our lives.

PS I was recently widowed and my kids live 4 and 12 hours away. It is groups at church, sewing groups, cross stitch groups, etc. that helped me during the college years and that are now providing me with comfort. It is good to follow your interests and have things doing in your life. Then when you talk to your kids you have something to say and are not interrogating them about their lives. I have found that the fewer questions asked, the more information comes (this worked for my mom and has worked for me too).

Best wishes.

------
"We don't see things as they are, we see them as we are." Anais Nin

"Attitude is the difference between an adventure and an ordeal." unknown
Printable Version
* Advertising and soliciting is strictly prohibited on PatternReview.com. If you find a post which is not in agreement with our Terms and Conditions, please click on the Report Post button to report it.
Create a Jacket Muslin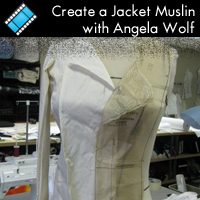 Serging Ahead with your 5 Thread Serger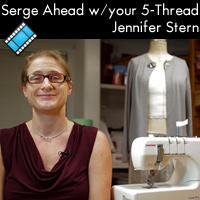 BurdaStyle Magazine 03-2006-133

by: Renren
Review
Pants Sewing DVD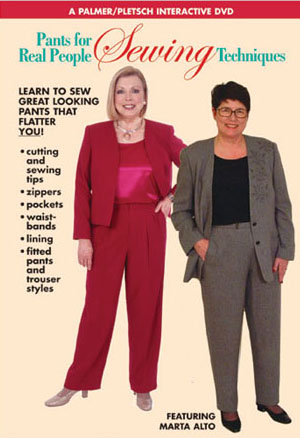 Buy Now
Sew Liberated Aurelia Cardigan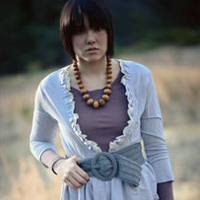 Buy Now
Jalie 2796

by: squirrelly...
Review