AdaH


Intermediate
Iowa USA
Member since 11/21/09
Posts: 2491

2 members like this.




Date: 3/4/11 6:40 PM

I invisioned this post to be the start of something like the Fab and over Fifty posts, but in this case it is not so fab and over sixty.

I have been retired for almost two years now and am still finding my way in what to sew for my current lifestyle.
This winter I have been wearing jeans, turtlenecks and sweaters.
Last summer I wore capris, shorts and tank tops or T-shirts.
My husband isn't retired yet so we don't do a lot of traveling or anything like that. Going out to dinner is about it and in our area people do not dress up to go out to eat.

To say I am bored to tears with my wardrobe would be an understatement .


This is where I am at in my thinking about a retirement wardrobe.

I am now the proud owner of a TNT pant pattern so the plan is to start pulling out all the twills I have been collecting and start making pants so I will have something other than jeans.

I don't have a TNT t-shirt pattern but usually can find t-shirts and have not had much luck finding nice knits so don't think this is a placed to put my sewing time.

Then there is the elusive linen jacket pattern. I would like to find a pattern w/o a lot of construction details and comfortable to wear althought where I would wear this jacket is a mystery. The desire to make a linen jacket is probably left over from my working life.

Not sure about skirts? I just finished a demin skirt with a elastic wasit. It would be better in a lighter weight demin.

And last but not least is a dress pattern. I am not holding out a lot of hope for this category but I am going to start buying patterns when they go on sale for 99 cents and at least make up some muslins. Who knows I might get a big surprise and find a dress that looks good on my short tree trunk shape body?

So what are the rest of you ladies sewing for yourselves at this stage of our lives?



------
Ada


jannw


Intermediate
Washington USA
Member since 9/3/06
Posts: 8552



Date: 3/4/11 7:01 PM

What a great idea for a thread! I'm not retired yet, but hope to do so within the next year. I also seem to live in jeans, which I wear to work also. My wardrobe currently seems to consist of jeans, flannel pants, and a pair of bagged out sweats. I've gained some weight recently and that's all that seems to fit. I'm currently trying to plan a wardrobe that's a little more elegant and put together that will work now and when I retire. I don't want to spend the rest of my life in jeans and flannels! First step is to figure out what I'll be doing, but I even wore jeans to the last movie I went to. I hope someone has good ideas or a great wardrobe going for them.

------
2009-113.25 yds
2010-115.5
2011-80.25+30+donated
2012 86.3 yds..
2013 21.0
Everyone who sews seriously has a stockpile of fabrics, because it is natural to purchase more than can be sewn in any one season" Singer, Timesaving Sewing, 1987



hazelnut


Beginner
USA
Member since 1/7/09
Posts: 2310

2 members like this.




Date: 3/5/11 0:08 AM

I'm over 60 and retired and recently started sewing because I couldn't find decent fitting tops or jeans anymore. I've been living mainly in LLBean and Landsend tees, knit pants and elastic waist shorts and others I can order online. While I like them (they ARE comfortable and it suits my lifestyle) I've reached the point where I'm sick of spending money on ill-fitting anything. I've been stashing all types of fabric and, like Ada, hope to make some nice things from linen and rayon for myself, besides my beloved cottons. I'd love to make some long cotton and rayon skirts for summer wear - I only have one skirt that fits me and no dresses or suits at all. My lifestyle only requires nice clothing on rare occasions, so I have really fallen into a awful slump. I also think that since I gained quite a bit of weight over the last 15 or so yrs., I have really turned away from any type of fashion and just wanted to hide under my baggy clothing - almost like punishment. I'm still struggling with the mental part of that. I'm hoping that sewing my own clothing will allow me to have both the fit and type of clothing I like and maybe that will spark my interest in a little bit of style again. I made my first top last week that was decent enough to wear out to dinner with family (and divulge that I made it) and it felt really good! I'm glad you started this thread.

Patricia from Rose Manor Farm


Intermediate
Oregon USA
Member since 3/19/08
Posts: 50

1 member likes this.




Date: 3/5/11 0:36 AM

Been there! Done that! Still working my way out of it. Being retired and living in an environment which does not call for "business" clothes leads to jeans and t's and sweats.

After a few years if that I decided I needed to clean up for myself even if no one else did. So I bought some twill pants from LL Bean and some attractive tops from Coldwater Creek to get me started. I also resolved not to wear jeans off the property unless the errand involved required them.

Last Fall I conquered a tnt pants pattern and made it in twill and in some of my gorgeous left over wools. I have also been making knit tops (I agree it's hard to find attractive knits). I highly recommmend both Jalie 2910, the crossover top, and Jalie 2921, the tie top. I am currently working on a wool jacket, Simplicity 2810, which I selected because I could make it somewhat less formal than a work blazer.

I wear these new outfits to church, sewing classes, meetings, errands, etc. and find I am feeling so much better about myself.

Hopefully others will have suggestions of types of things to wear. I'd like to know, for example, what one does in summer when skirts would be comfortable, but the legs should probably not be one display.

------
Patricia from Rose Manor Farm

Scheri


Advanced Beginner
Alberta CANADA
Member since 7/13/10
Posts: 363

4 members like this.




Date: 3/5/11 2:55 AM

I am 52 and retired. Forced retirement. I was diagnosed with Lupus and thus had to sell my company. I am unable to work so I now have way to much time on my hands.

When I had my company I was beautifully dressed everyday. Now when I am at home many days I find myself at noon still in my two piece pj's.

I decided to start sewing again when I started to see just how much my prednisone changes my body. It's been so hard on my self esteem with the the continuous changes in my size.

My plan for what to sew is to sew pieces that I love. Great jackets, skirts, blouses, golf tees, shorts & dresses.......I have found that if I make a garment I am more likely to wear it.

We have long cold winters but I am looking forward to all that spring offers....the promise of what is to come.....summer :)

------
Scheri Manson
Edmonton, AB CANADA

Elona


Advanced
Member since 8/24/02
Posts: 8754







In reply to AdaH

3 members like this.



Date: 3/5/11 4:04 AM

A while ago, there was a discussion a little like this, started by a woman who had tons of useful clothing, not at all worn out, and therefore had no 'need' to sew anything else. The trouble was that she truly wanted to sew, but she couldn't see a reason to make new garments.

I think that if we get to this point, it's time to stretch the envelope a bit and make things that are a tad unusual and frankly beautiful--and then wear them for everyday. Take, for example, the Kayla Kennington Angel Top.

It's different but not outrageous, loose enough to flatter many figures while not being as big as a tent, and the techniques and variations suggested are lovely!

Why not sew really fine things we would love to have, but would--oh heavens--never have made for ourselves when we were still working?
-- Edited on 3/5/11 4:07 AM --

petro


Advanced
France
Member since 6/24/07
Posts: 2770

2 members like this.




Date: 3/5/11 5:14 AM

The current edition of the mag Citizen K http://www.citizen-k.com/
features an older model or two. The link doesn't have the picture of the lady who appears with both gray hair and dyed red hair, but (hope I'm not maligning her here) she has a lot of the same age related features as me, and I'm past retiring age. They have her in several outfits most of which are a bit far out for me, but it was useful to be able to think about what styles look like on someone over twenty for a change.
Conclusion from this - if the garments would suit your body type if you were under 40, then they're probably still going to look ok when you're over 60, never mind the grey and the wrinkles. The caveat would be what you reveal, hemlines, décolletage, upper arms, all the bits that don't look great any more.


------
http://patternpandemonium.wordpress.com/


Amythyst02

Advanced
Arizona USA
Member since 11/30/10
Posts: 105

1 member likes this.




Date: 3/5/11 8:15 AM

I am also retired, and finding myself totally bored I just recently returned to the sewing world. Not that I needed clothes, but I figured I could sew for my grandkids etc. However I did take the plunge and started to eat a bit more healthy to shed some of this excess weight. Well I have lost almost 40lbs, I have a long way to go, but I will need all new clothing!!! Already many of my tops are falling off my shoulders, and my pants well that is another story all together.

But I like to look nice when I do go places, even if it is to the grocery store, or the fabric store. So I tend to wear nice jeans, and a nice top, when going those places. I have yet to find a good pants pattern, and I do have a rather plump belly, so my stretch jeans work well for that, except they are all very big now!! And they do look nice, when they fit. So I have started to make tops for now, just a few at a time, because I will be losing more weight, and will need new ones for quite sometime. I want to make a few jackets, since where I live seldom gets "cold" enough for a coat, but it does get chilly enough that a couple of nice jackets would work.

Luckily through this site I have found some fantastic places to go to find different and unusual patterns, even for the larger sized woman! I like different, unusual things !

gramma b


USA
Member since 7/25/08
Posts: 3129



Date: 3/5/11 9:30 AM

Stacey & Clinton from What Not To Wear have not made over a lot of older ladies, but they emphasize NOT to hide in baggy clothes as you gain weight, it just makes you look baggier! The makeovers usually feature a cute jacket (curved to make a waist), a colorful flowy top, and straight-leg pants or A-line type skirt.
My professional neighbor is over 6' and 200#, a voluptuous figure, but she always looks stylish in such outfits that FIT. She uses solids for the bottom and jacket and adds color with the top. Because of her heighth, she has some things made for her and finds inspiration in the Women's pattern book photos, takes pix of RTW in places like Fashion Bug, and copies catalog styles. Of course at home, she favors fitted running jackets/pants for the winter.

Interesting how my mom and grandma never owned a T or jeans! Of course, they wore housedresses til their 60's when poly came in!
-- Edited on 3/5/11 9:35 AM --

marymary86

Intermediate
Georgia USA
Member since 7/20/08
Posts: 3422



Date: 3/5/11 10:14 AM

We met our son's girlfriend's mom last summer. She's 66 and she was stunning!

She paired cute capris and flats with sharp looking blouses. Every time I've seen her since, she is always dressed nicely. Her daughter told me Black and White Market is her favorite store.

What impressed me the most is that she isn't overly done. She has a flattering short hairstyle but it never looks "fixed". She doesn't wear a ton of makeup. It just looks like she took the time to find some pieces that went well together along with a little jewelry, cute shoes and a great handbag.

I wish she lived closer. I'd love to follow her around shopping!

ETA a link
White House Black Market and the comment that I couldn't find anything there that looked like what she wore the times we met. Her look was more casual - Bermuda shorts, flats, etc.
-- Edited on 3/5/11 10:50 AM --

------
Mary



Printable Version
* Advertising and soliciting is strictly prohibited on PatternReview.com. If you find a post which is not in agreement with our Terms and Conditions, please click on the Report Post button to report it.
Online Class
Altering Pants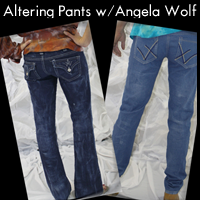 Online Class
Blueprints to Blue Jeans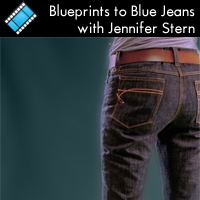 Serendipity Studio Sew Serendipity Bag (book

by: French.Sea...
Review
SewBaby Quick Kitchen Gifts Pattern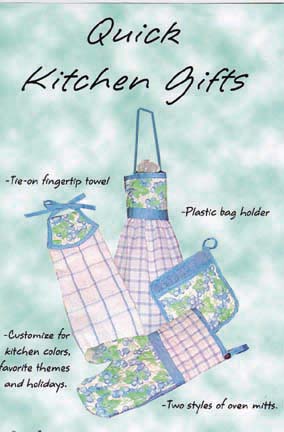 Pattern Details
Jennifer Stern The Perfectly Fitted Shirt by the Cup-Full Pattern ( Size 16-24(Cup B-DD) )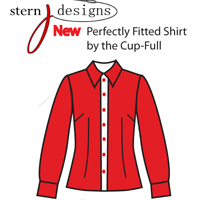 Pattern Details
Self Drafted Pattern 117862-1011

by: French.Sea...
Review