betsysgma

Washington USA
Member since 10/28/10
Posts: 106
Skill: Intermediate



Date: 3/20/11 2:18 PM

In my other post about decorative stitching & machines, electronic machines came up, & I realized that I don't really know how they differ;
I'm only familiar with old-school mechanicals, & to my low-tech brain, electronic = computers! (which is kinda embarrassing to admit!)
Thanks

andye

Virginia USA
Member since 5/9/09
Posts: 1981
Skill: Beginner





Date: 3/20/11 7:41 PM

The computerized machines usually have a fancier (and often clearer) user interface.

------
Bernina B330
Feet: 1,2,3,3A,4,5,7,8,10,13,16,18,20, 29,32,35,37,50,64,70,71,82,85,86, 92



beginagain


Kentucky USA
Member since 10/30/06
Posts: 312
Skill: Intermediate



Subject: Whats the difference between computerized & electronic?? Date: 3/20/11 7:41 PM

My Viking Classica was called electronic. I think it referred to the foot peddle. The machine itself is mechanical.

------
If you wait for the perfect time to start, you'll never start.

Maia B


Illinois USA
Member since 10/27/10
Posts: 4910
Skill: Advanced Beginner



Subject: Whats the difference between computerized & electronic?? Date: 3/20/11 7:48 PM

No shame, I also have this question, specifically, are electronic machines repairable "forever" like mechanicals or if the circuit board gets fried or worn out or whatever, and a replacement can't be found, is it the same scenario as a computerized machine without a motherboard-dead in the water? It would helps me to know for purchasing older machines on that line between electronic and computerized. Thx!

------
🌸 Plenty of machines, mostly Berninas 🌸

Invisigal

Member since 11/7/09
Posts: 626
Skill: Intermediate





In reply to Maia B



Date: 3/20/11 8:11 PM

I have pondered this myself. I have a mechanical machine and a serger which are both considered electronic because of their foot pedals.

ThePadre

Pennsylvania USA
Member since 1/27/09
Posts: 842
Skill: Advanced Beginner

1 member likes this.




Date: 3/20/11 8:38 PM

It's a fuzzy line. I consider a machine to be "electronic" if it offers features that typically require a circuit board to implement (speed control, electronic buttons or LED light indicators for stitch pattern) but without a text display.

If the machine has a text display, uses an operating system (like Windows Mobile), has an interface port (USB/serial/etc) or accepts media (floppies, thumb drives, etc.), it's computerized.

Machines I consider electronic: Janome TB30, Kenmore 16231

Machines I consider computerized: Kenmore 19606, and anything else with a screen.

I don't consider an electronic foot pedal to be sufficient to call the machine "electronic." Every purely mechanical machine made in the last 20 years THAT I'VE RUN ACROSS (that's a disclaimer) has had an electronic foot control. Those controls generate less heat, and provide better motor power thanks to sending pulsed DC instead of damped AC to the motor.

Reliability wise, I've got plenty of old equipment with circuit boards that works fine. I will say that LCDs (like a calculator display), especially bitmapped ones, seem to break down after a couple of decades, based on a couple of old calculators that have little "flecks" in the display. (My HP 12C, in contrast, with a numeric-only display, looks good as new, 25+ years on.) LEDs (things that glow, usually red, but also green, yellow, orange, blue, and white) last a very, very long time. Electrolytic capacitors, which look like little soup cans sticking up from the circuit board, can leak or dry out (being filled with a paste-like suubstance) after 20 years, but are easy to replace if you can solder. Membrane control pads (where there's no visible button; you just push on a plastic indentation or similar) are prone to cracking from use, age, and exposure to UV. Real buttons are better.

I recently bought a vintage soldering station (made in the mid-60s) for $20 including shipping. It's little more than a transformer, with temperature control provided by a magnet in the replaceable tip ($7 per tip), and all tips need to be replaced from time to time. Temperature control is within 5C or so. You can get more precise with one of the fancy new electronic ones that start around $100, but the 15-20 year old models of those are already having circuit board failures. Guess which unit I prefer. :winkgrin:

This is all IMHO.
-- Edited on 3/20/11 8:52 PM --

Lil Flo

Louisiana USA
Member since 4/17/09
Posts: 1678
Skill: Advanced Beginner



Date: 3/20/11 8:49 PM

I was explained that computerized machines have memory settings to store stitches and programs, where as electronic ones do not. At least that is my understanding.

Mittskitt


West Virginia USA
Member since 5/1/06
Posts: 183
Skill: Intermediate





In reply to betsysgma



Date: 3/20/11 8:55 PM

I read (which doesn't mean it's right, of course) that computerized machines use step motors and electronic machines do not.

------
Brother DreamweaverXE
Juki f600
Janome 1600P
Babylock Imagine

GlButterfly


California USA
Member since 8/28/08
Posts: 3473
Skill: Intermediate



Date: 3/20/11 9:01 PM

Here are some threads I found by doing a search:

Here which should answer your questions

------
That's Gl = for Gloria, not G. I.

Mufffet


Vermont USA
Member since 8/14/05
Posts: 11943
Skill: Intermediate

1 member likes this.




Date: 3/20/11 10:08 PM

Computerized machines use a programmed board for stitch patterns, strictly electronic machines are mechanical machines, and the stitch patterns are built in cams. Many machines which are mechanical have electronic parts and functions but inside there are mechanical cams for the stitches.

For example you can see this if you take off the top case of an old Pfaff 1222E and may find just such a picture on eBay. The "camstack" is the stitch mechanism, but the machine had electronic speed control via the foot pedal.

On a computerized machine there will be a master board (formerly known as a mother-board) where the circuitry includes stitch patterns, as well as boards here and there depending on the capabilities of the machine. there is a small board controlling the auto buttonholers on the Janome computerized machines I have. in addition the machines speed and piercing power depend on step motors in the machine rather than just one motor.

So a computerized machine is like any other computerized appliance, it is ALL controlled (including control of the mechanical parts like the needle bar etc.) by programmed circuits without mechanical cams in there, which is why there can be so many stitches, and why it hardly matters if a person wants a hundred or two or three stitches anyway because its all in the board and makes no difference really if you use them or not.

I should add that "electronic", as Fr. Basil alludes to, are the usual in all mechanical for the last few decades. Dealers love to toss around the word though to make you think it is somehow special.

And really, mechanicals are not repairable FOREVER either, so that idea is really a moot point - some mechanicals have lived and sewed a very long time, but some have worn out and given up the ghost. It all depends on how they have been treated, how much use they have had and what sort of use. You could expect ten-15 years or more from a quality computerized machine, We have PR members with computerized machine of the first generation still running well after 15-20 years. It isn't a new thing in sewing machines. I think maybe the lower cost machine today which is computerized, and which I have a couple of, might give me ten years of good service or more. I would love it if they did. :)
-- Edited on 3/20/11 10:13 PM --

------
"Be kind whenever possible. It is always possible."
--Dalai Lama

I have sewing machines
Printable Version
* Advertising and soliciting is strictly prohibited on PatternReview.com. If you find a post which is not in agreement with our Terms and Conditions, please click on the Report Post button to report it.
Online Class
Beginners Guide to Dyeing Fabrics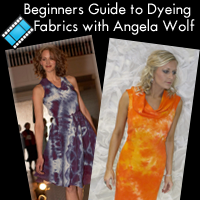 Online Class
Clone Your Favorite Garment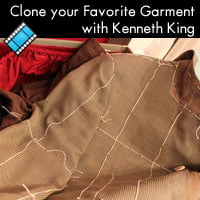 Burda 8358

by: FreyaStark
Review
Sewing Workshop Village Bag Pattern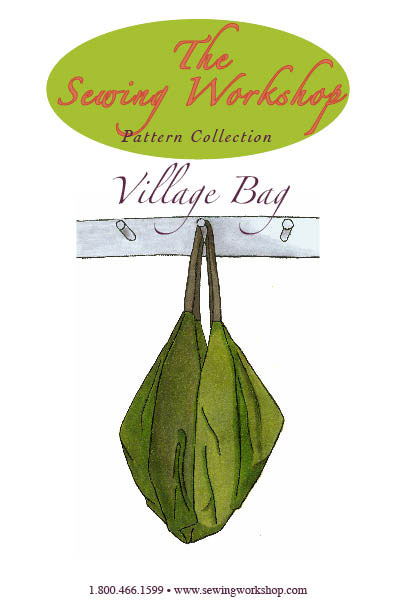 Pattern Details
Sewing Workshop Origami Skirt Pattern

Pattern Details
No Pattern Used Mo. Star Quilt Co.

by: Melinda In...
Review