edster

Advanced Beginner
Oregon USA
Member since 2/19/10
Posts: 144



Date: 3/29/11 11:53 AM

I feel like one of those cautionary tales about not buying sewing machines on the internet. A few weeks ago I purchased my Juki 735 off eBay from what looked like a reputable seller. I haven't had too much time to play with my new machine, but today I wanted to set up the cover stitch, only to discover that I am missing the extension plate!

Of course I should have done a thorough inventory as soon as I received the machine, but I did set it up and everything appeared to be there. I failed to open up the manual and look at list of accessories. Had I done that I would have realized sooner.

Looking back at the eBay listing I see that while the seller says that the machine comes with everything that a new one has, when she lists the accessories, she lists everything except the cover stitch extension plate. So, technically she never said there was one included, even though the listing says the machine has everything a new one has. It is also not shown in an of the pictures of the machine on the eBay listing.

I sent the seller an email and am hoping that she still has it, or that there is some other misunderstanding. In the meantime I have tried searching for this part online but have not been able to find it.

Does anyone know where I can buy the coverstitch extension plate if it turns out my seller does not have it?

Thanks!

------
Kenmore 158.14101
Juki MO-735
Juki TL2010Q

annenet


Advanced
USA
Member since 8/2/03
Posts: 2444



Date: 3/29/11 12:48 PM

Here's a link to the Juki brick and mortor stores. There aren't a whole lot of them:

Juki dealers

I would check with one if it's local. Otherwise there are some online sellers that could probably order the part for you. I bought a Bernina 2000DCE on EBay years ago and it came without the extension plate. My dealer ordered it for me. I've since sold that serger but if I ever run into that issue again that's what I would do.

------
So many projects, not enough time
At my house in VA:
Bernina 1010, Activa 220, B580, B780
Singer 201-2, 221, Bernina Serger 1300MDC, BL Enlighten, BL Sashiko, BL Cover Stitch, Consew 75T

At my Lake House in PA:
Bernina Artista 165E, Singer 503A. Bernina Serger 1100d

http://sewingtechie.blogspot.com/

edster

Advanced Beginner
Oregon USA
Member since 2/19/10
Posts: 144





In reply to annenet



Date: 3/29/11 4:07 PM

I heard back from the seller. She says that it is stored on the serger, and that it would say in the manual where.

However, the manual only lists it as a separate accessory and the instructions for converting to coverstitch say to open the looper cover, remove the knife guard, then attach the extension plate. I had no problem opening the looper cover and removing the knife guard, but I have no extension plate!

Is the cover stitch extension plate for the Juki MO-735 in fact stored in or on the serger?

Thanks for the link. I will try a few more times with the seller and then perhaps just order from a dealer. Thanks.



------
Kenmore 158.14101
Juki MO-735
Juki TL2010Q

annenet


Advanced
USA
Member since 8/2/03
Posts: 2444

1 member likes this.




Date: 3/29/11 6:00 PM

Nope, it's a separate piece. You remove the one for serging and put the one of for cover. It's whole different piece. If she doesn't know how the cover worked or maybe never used it.

In this picture the one on the right is for serging and the one on the left is for cover.

Serger plates

Hope this helps!

------
So many projects, not enough time
At my house in VA:
Bernina 1010, Activa 220, B580, B780
Singer 201-2, 221, Bernina Serger 1300MDC, BL Enlighten, BL Sashiko, BL Cover Stitch, Consew 75T

At my Lake House in PA:
Bernina Artista 165E, Singer 503A. Bernina Serger 1100d

http://sewingtechie.blogspot.com/

edster

Advanced Beginner
Oregon USA
Member since 2/19/10
Posts: 144





In reply to annenet



Date: 3/29/11 6:24 PM

Thank you for the pictures. I definitely have the piece for serging, but still cannot find the cover extension plate. Are those pictures of Juki parts?

When you got your machine, was the serger plate ( or as the instruction manual calls it, the knife guard) installed with the coverstitch plate attached somewhere else on the machine? Or was located separately?

The seller is certain that the cover plate is attached somewhere on the serger itself, but I can't find it.

This is getting frustrating. I have some t-shirts waiting to be altered!

------
Kenmore 158.14101
Juki MO-735
Juki TL2010Q

annenet


Advanced
USA
Member since 8/2/03
Posts: 2444

1 member likes this.




Date: 3/29/11 7:34 PM

Mines a Bernina but Juki makes Bernina so it's exactly the same. The piece was totally separate - not attached to the machine. There is no place to attach it. I think it's definitely missing and the seller doesn't really know what she's saying.

------
So many projects, not enough time
At my house in VA:
Bernina 1010, Activa 220, B580, B780
Singer 201-2, 221, Bernina Serger 1300MDC, BL Enlighten, BL Sashiko, BL Cover Stitch, Consew 75T

At my Lake House in PA:
Bernina Artista 165E, Singer 503A. Bernina Serger 1100d

http://sewingtechie.blogspot.com/

edster

Advanced Beginner
Oregon USA
Member since 2/19/10
Posts: 144





In reply to annenet

1 member likes this.



Date: 3/29/11 11:32 PM

The seller found the part, yay! Crisis averted!



------
Kenmore 158.14101
Juki MO-735
Juki TL2010Q

annenet


Advanced
USA
Member since 8/2/03
Posts: 2444



Date: 3/30/11 8:19 AM

Great! Enjoy you serger!

------
So many projects, not enough time
At my house in VA:
Bernina 1010, Activa 220, B580, B780
Singer 201-2, 221, Bernina Serger 1300MDC, BL Enlighten, BL Sashiko, BL Cover Stitch, Consew 75T

At my Lake House in PA:
Bernina Artista 165E, Singer 503A. Bernina Serger 1100d

http://sewingtechie.blogspot.com/

PemiRobin

Intermediate
New Hampshire USA
Member since 3/6/12
Posts: 4





Subject: Where to buy Juki 735 coverstitch extension plate? NOW attaching plate Date: 11/4/12 3:36 PM

Now that you have your cover stitch extension plate, did you have any trouble attaching it? I am having a heck of a time. It does not snap into place as the instructions say and seems not to line up properly ... yet it looks exactly like the pictures you showed.

Robin
Printable Version
* Advertising and soliciting is strictly prohibited on PatternReview.com. If you find a post which is not in agreement with our Terms and Conditions, please click on the Report Post button to report it.
Altering Pants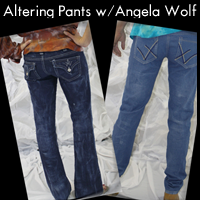 Put it on the Bias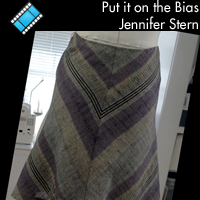 Simplicity 2874

by: LM2HYD
Review
Islander Sewing Systems Baja Shirt Pattern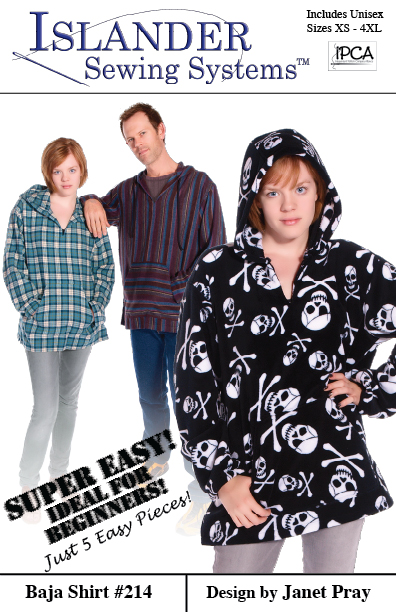 Buy Now
Sew Liberated Clara Dress Pattern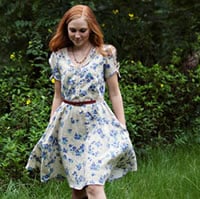 Buy Now
McCall's 6225

by: guineveres...
Review