tourist


British Columbia CANADA
Member since 7/23/07
Posts: 6793
Skill: Intermediate



Date: 4/30/11 8:40 PM

The work I did at Christmas has kept the old dear limping along, but I find the dishes looking just fine until I hold a glass up to the light and...ewww! Filmy and not nice.

Home Depot has them priced from about $275 - $1500, so there is a LOT of latitude here. Do I care about a "tall tub"? What about anti-microbial coating on the silverware basket? I know that a cheapie will not be great. I learned that when we moved to this house and had this terrific Maytag, which has been better than any I have ever had.

I would love more quiet. But I cannot afford a $1500 dishwasher right now.

And how much is the usual rate for delivery and set up? Anyone done this recently?

------
http://bgballroom.wordpress.com to follow the progress on my next ballgown.

Elona


USA
Member since 8/24/02
Posts: 10082
Skill: Advanced
Body Type:




In reply to tourist

Date: 4/30/11 9:43 PM

We have bought two dishwashers from Home Depot, largely because they are the only game in town and can deliver fast. Geez, what a bust. They have both been turkeys, in spite of being first a fairly high-line GE and then a Maytag. The HD service for each faulty washer was reasonably prompt, but overall unsatisfactory. We were mystified by this, until we read what might be rumors that these manufacturers produce a second rate 'Home Depot', etc line for budget outlets.

I don't know if it's true. Could be one of those urban myth things, but in fact, neither machine performed to the standards of those we had gotten in the past from a now-defunct dedicated appliance store. The best dishwasher I have ever met--and for which we have not yet ponied up the bucks--is a friend's Bosch. It is a dream machine, at least comparatively, so quiet and efficient. Of course, he has softened water and we do not.

As to what features? My favorite thing is an interior tall enough to have adjustable height racks, which I find incredibly handy for the weirdly sized pots and dishes I sometimes have to fit in there.

------
Elona

mamafitz


Wisconsin USA
Member since 8/24/02
Posts: 1134



In reply to tourist

Date: 4/30/11 10:31 PM

i bought a dishwashser from sears in 2003, and have been happy with it. i can't remember what i paid, but i don't think it was more than $1,000. delivery and installation was free. i think a lot of places run specials on that part. it's quiet, but not as quiet as it was when it was brand new. i'm getting a new fridge, washer, and dryer on tuesday from best buy and again delivery and installation are free. i did have to buy the installation kit, which is new hoses, venting tube, etc.

as far as adjustable racks, etc, i don't have that, but i've never had a need for them. i don't put my pots/pans or china in the dishwasher.

------
Linda

Girls do not dress for boys. They dress for themselves, and of course, each other. If girls dressed for boys, they'd just walk around naked at all times.
-- Betsey Johnson


http://mamafitz.blogspot.com

Wino


Pennsylvania USA
Member since 9/24/06
Posts: 457
Skill: Intermediate



Date: 4/30/11 10:36 PM

We purchased a diswasher from Sears (Kenmore Elite not sure what model), mid-priced (!$700-800), stainless interior, adjustable racks, flatware holder. The company contracted to do the installation was efficient and professional. The DW is very quiet and does a good job cleaning (much better than the old machine which died after ~18 yrs)-even though I never put pots etc. in it so can't say about that. On the other hand, I would NEVER have Sears provide any kind of service as their service dept has deteriorated markedly over the years.

------
wino

GlButterfly


California USA
Member since 8/28/08
Posts: 4141
Skill: Intermediate



Date: 5/1/11 0:14 AM

As I don't put pots and pans in the dishwasher I can't speak on that part of dishwashers. Some of the features on mine which I just love are the upper rack is slanted to handle some of those tall glasses and items which really shouldn't go on the bottom; an extra rack on the top for more glasses capacity; and the entire rack is adjustable.

On the bottom rack two sets of tines are ajustable for more space for casserole dishes.

I also have an extra silverware holder and two extra baskets.

Ours is very quiet which is important to us because the kitchen is off the living room and there is no door. The controls can be locked which can be useful if little kids come around.

------
"TOL machines = Too (much) Operator Learning"--poorpigling, January, 2016

CVT


California USA
Member since 10/26/03
Posts: 47
Skill: Intermediate



Date: 5/1/11 1:40 AM

I heart our current Bosch. We run 2-3 full loads a day of scraped clean (no pre-rinsing) dishes and pots. We've had 3 dishwashers in the past 10 years in our home. The first was the original to the house that we got rid of after a few years of dirty dishes.

The second was a Sears Kenmore Elite stainless model that was very repair prone. I think I had the repair person clear out the chopper/filter 3 times. The heater coil was exposed at the bottom and was damaged when something dropped down on it. Then a piece of ceramic from the broken heater coil got stuck in the chopper and killed the chopper. And the dishwasher never cleaned dishes well after the first chopper/filter repair job. On repair job three, I asked the Sears repair guy (we almost always had the same one) what he had at home, and he said Bosch. So that's what we went for after the fourth breakdown in 3 years.

The current Bosch is great. It's 3 years old, and still washes as well as when new. No repair calls since installation (by the same Sears guy that did the rec, btw). It does not have a chopper, and instead has a removable filter than needs to be rinsed out periodically. No exposed heating coils to break. The downsides are 1) that it leaves the plastics a bit wet 2) it's just a smidge noisier than the Kenmore Elite but still excellent 3) accessory basket lid hinge broke after a year, but I still just use it stuck on and 4) a tiny bit smaller than the Kenmore Elite. Overall it's very reliable and washes great.

If you get a stainless tub, you should use powder soap. Liquid in the door soap compartment tends to drip out and leave a stain on the stainless from repeated use (dishwasher repair guy again).

I'd steer clear of the antimicrobial coating. It seems unnecessary since heat kills off everything anyways. Eventually the coating might come off, and you might end up ingesting the coating.....


Invisigal

Member since 11/7/09
Posts: 626
Skill: Intermediate



Date: 5/1/11 8:20 AM

I would AVOID an Asko, which is what we have. I've heard that a lot of people like their Bosch, but my mother dislikes hers and would never buy another.

I recommend reading the Consumer Reports issue on dishwashers, which should be available at your library. That's where you can really compare features and repair records.

skae


Member since 4/23/07
Posts: 3735
Skill: Advanced



Date: 5/1/11 9:15 AM

that film could be your dishwasher soap and your dishwasher could use a cleaning. I looking for stuff to put in mine to clean it out water deposit and other things that build up. My dishwasher is newer and i just started getting a film.

------
Ecclesiastes 11:7,8 Nothing on earth is more beautiful than the morning sun. Even if you live to a ripe old age, you should try to enjoy each day, because darkness will come and will last a long time. (CEV)


Wino


Pennsylvania USA
Member since 9/24/06
Posts: 457
Skill: Intermediate



In reply to mamafitz

Date: 5/1/11 9:41 AM

LOL! Good luck with that Best Buy order.....I ordered an oven in Feb, never received it, and they have no idea where it is or what happened to it. The 1.5 hrs I spent in customer service during the holidays trying to straighten out a computer generated order for pick up that ended up requiring a conference call between myself, DH, the store manager and customer service, should have been a tip off. The family in line next to me had NO appliances at all after BB screwed up their delivery. I will never order anything from them unless it's a gift card that needs to be spent. Incompetent is the word that comes to mind.

------
wino

tourist


British Columbia CANADA
Member since 7/23/07
Posts: 6793
Skill: Intermediate



Date: 5/1/11 10:33 AM

Thanks everyone. It does get confusing, since I hear lots of conflicting reports. I do like the hidden heater coil if only because things can't fall onto it and melt. Adjustability of the racks seems like a good feature. I have a bit in my current machine and do make use of it. I like the idea of a stainless interior as the enamel does look grungy on mine now.

The film is definitely due to the machine breaking down. I went through a whole cleaning routine on it around Christmas, which helped a lot, and recently did it again. Pulled it apart to the best of my ability, got the gunk out from around the moving parts, ran it several times with a variety of cleaning agents (including lemonade powder as recommended) and I think the motor is just getting old and tired. We have been in the house nearly 14 years and it was not new then. I suspect it is at least 20 years old. Time to retire the poor old thing!

We got our new washer and dryer at Future Shop and while the guy was nice enough, he did not tell us that my tall DH would have trouble with a front loader without a pedestal. I had it in the back of my mind, but forgot to bring it up. The guy at Sears, where we bought our new fridge, was just awful. I could see that he knew we were not going to the top of the line, so he basically said they were all the same and we should just pick by size and colour. Not helpful. Not keen to go to Home Depot as DH hates the big box. We only go there when it is the only place that has what we want.

There is a local (BC and Alberta only) chain that is all appliances and they do send out flyers with incredible bargains. Pretty regularly there are high end things on half price. Haven't been in the store yet, so no idea if they are loss leaders or real bargains.

In the meanwhile I am trying to run the machine half full, giving it the occasional run with detergent alone on high heat and if I have time, take it apart again and see what I can see. It is quite interesting in there, but that does take away from my limited sewing time!

------
http://bgballroom.wordpress.com to follow the progress on my next ballgown.
Printable Version
* Advertising and soliciting is strictly prohibited on PatternReview.com. If you find a post which is not in agreement with our Terms and Conditions, please click on the Report Post button to report it.
Online Class
Expert Sewing Techniques for Jackets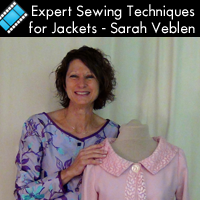 Online Class
Pattern Work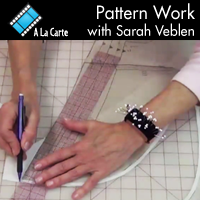 BurdaStyle Magazine 11-2011-104

by: grays08
Review
No Pattern Used Beatrix Potter Lady Mouse

by: LisaInAlab...
Review
Sewing Workshop Helix Tee and Pants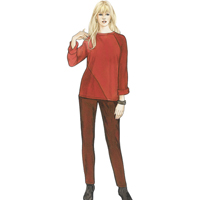 Pattern Details
Victory Ava Paper Pattern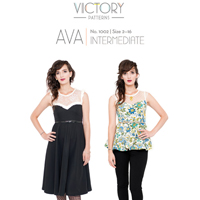 Pattern Details