tgm and Kittys


Wisconsin USA
Member since 3/8/10
Posts: 8308
Skill: Advanced Beginner



Date: 5/16/11 4:35 PM

Okay I get the hint............ maybe Hazelnut will share her grew thumb tips with us on growing herbs outside & in windowbox planters......... Others also please chime in...
How do we grow herbs successfully?
I am especially myself interested basil, oregano, bay leaf & rosemary.
All advice is greatly appreciated!
Thank You!

------
The Girls... Baby & Mittee girl >^,,^
It's all about The Baby , about the Baby, about The Babe ....Big Smile! (sung off key ..la la la )

Here comes the big 60! OH MY!

The sewing workers:
Hello Kitty Kate (green), Hello Kitty Valerie, Dottie Kenmore, Bubba Kenmore the traveler,has case does travel.
Be still and Know that I AM God +



Padmé


Member since 7/12/06
Posts: 1937



Date: 5/16/11 5:26 PM

My son bought me some pots that came with a large dirt pill. You put water on the dirt pill and it literally expands into garden soil dirt. Plant the seeds and mist until something comes up. Since mine were on sale, I got a chive and 3 parsleys. They are all sprouting very well now. He bought them at Lowes.

I think if you were to even purchase some seeds or small plants and pot them together in a larger clay pot, you wouldn't have any problems unless it really rains hard and alot on your back patio. You may need to move the pot into your garage.



Member since 12/31/69



Date: 5/16/11 5:29 PM

Well, not on the window sill, but a few years ago we got an Aerogarden for Christmas and it's the most awesome thing ever. You can see them here. I've also seen them sold at Sears. We love ours. NAYY, of course.

hazelnut


USA
Member since 1/7/09
Posts: 2310
Skill: Beginner





Date: 5/16/11 6:25 PM

(sorry, I had to take a break and work on my top for tomorrow)
Ok tgm, I'm trying to remember what you said on your other topic thread.

Do you want to try and figure out what went wrong and possibly why it wasn't successful before we start? That could go a long way to determine if you were doomed from the start because of the plants you purchased, or how you grew them or a myriad of other reasons. You still haven't said exactly what happened to each herb.

3HoursPast


AUSTRALIA
Member since 12/7/08
Posts: 658
Skill: Advanced



Date: 5/16/11 8:30 PM

I think bay comes from a small shrub or tree? Rosemary is a smallish woody herb, I don't recommend trying to grown that from seeds, either.

I bought most of my herb plants as tiny little seedlings, just big enough for me to taste the leaves and tell what they were. I have marjoram, thyme, savory, garlic chives and mint growing on my windowsill. I have oregano, basil, thai basil, rosemary, lavender, and lemon balm growing outside. It worked well for me to start with two plants. My husband has a green thumb and taught me how to take care of them. I've kept adding plants to my kitchen because I like cooking with fresh herbs (the trick is to add them at the end of cooking a dish, really livens up cheap meals of beans..) and I like the way they look in my kitchen.

------
http://3hourspast.com- Vintage Style, Sewing, and Ethical Fashion

hazelnut


USA
Member since 1/7/09
Posts: 2310
Skill: Beginner





In reply to 3HoursPast <<



Date: 5/16/11 9:58 PM

Bellelass, yes, you would need to start bay from cuttings and it can take as long as 3 mos. to root under the best conditions - it's not the easiest to propagate. I've started rosemary from seeds, but it has a long germination time and only one or two varieties turn out well, most varieties of rosemary are from cuttings. Lavender pretty much the same. Lady Lavender is a good one from seed and I think vera, but it likes a good chilling first, and like rosemary, takes about 28 days in the greenhouse. I too always recommend 2 plants, in case one doesn't make it for whatever reason. Bay is very susceptible to scale and scale is miserable to get rid of organically once it's taken hold of a large plant. I had 2 bay trees that were as tall as me and after two years of struggling was able to get one to be scale free and after one more year finally threw the other away. It killed me to do that, as I started both plants from cuttings and had them for 10 yrs.

Which savory do you grow - winter or summer savory? I love summer savory -they call it the bean herb and can very easily be grown from seed. It's like a mild peppery version of French or English thyme. Winter savory is much stronger and has to be propagated. It wasn't very popular at market.

Well, tgm, I'm not going to be around much more tonight and I'll be gone all day tomorrow, my DS is having surgery. I've been nervous and chatty the last few days and can't really concentrate on sewing and FBA's.
Talk to you later :)...


-- Edited on 5/18/11 12:50 PM --

Miss Fairchild


USA
Member since 8/24/02
Posts: 7936
Skill: Advanced





Date: 5/16/11 10:13 PM

Basil and oregano you can grow in a window box as they have shallow roots; much like lettuce. Bay leaf is a shrub, along with rosemary; you will need to grow them in pots. When you decide you really want to do this, purchase some Seed Starter, which is a mixture of peat moss and vermiculite, and use that in small seedling pots in which you will plant your seeds. Seedling pots are usually made of peat moss, and are small. Then transfer the seedling pots to the different areas where the plants will end up--such as your window box. You won't have to separate the plantlet from the pot; just plant the whole thing.

Keep the Seed Starter soil moist at all times. When the little plantlets come up, spray them once or twice a week, with a weak solution of fish emulsion and water; then stand back... because they will grow!

Where I lived before, So. Calif, I grew tomatoes in pots mostly because I didn't room for them. As well as cucumbers and lettuce. Then the small planter boxes, as in "window boxes" were the basil and oregano. Now I have 200 square feet to contend with..

------
"Play the cards you are dealt, but choose who is sitting at the table"..AARP magazine

SEE MY ETSY SHOP HERE: http://www.etsy.com/shop/AuntMaymesAttic
My blog: http://auntmaymesattic.wordpress.com/

Doris W. in TN


Tennessee USA
Member since 2/9/04
Posts: 8997
Skill: Intermediate





Date: 5/16/11 10:13 PM

I had a smallish herb garden at our last house. I remember the research said they do not like rich soil or wet feet, and preferred an alkaline pH. Some lime added to the soil would help the pH.

------
iPad's auto-correct is my enema.

tgm and Kittys


Wisconsin USA
Member since 3/8/10
Posts: 8308
Skill: Advanced Beginner





Date: 5/16/11 11:04 PM

Oh wow that is some Mr. Bayleaf plant!
Our porch is very very little shade, most all sun all the time. It is the only place we have to put the herbs outside in our apartment.
I bought our herbs last year from Shopko, which is like Targets. And Menard's garden center, like a big hardware/lumber store. .... not from seeds from small plants & then transplanted them to windowbox one type of plant per pot. Watered when they felt dry & misted every other day. But they got so spindly & very few leaves. ........... I brought them inside during cooler nights & storms & back outside during warm sunny days. ............I used miracle grow peat moss for the soil for all of them.
Thanks for all the tips ...................
I am gone most of tomorrow too........... I will check back on this thread when I get back tomorrow.
Best wishes for the DS surgery & recovery! Keeping you & your family in my prayers.

------
The Girls... Baby & Mittee girl >^,,^
It's all about The Baby , about the Baby, about The Babe ....Big Smile! (sung off key ..la la la )

Here comes the big 60! OH MY!

The sewing workers:
Hello Kitty Kate (green), Hello Kitty Valerie, Dottie Kenmore, Bubba Kenmore the traveler,has case does travel.
Be still and Know that I AM God +



hazelnut


USA
Member since 1/7/09
Posts: 2310
Skill: Beginner





Date: 5/16/11 11:40 PM

tgm, most herbs like the sun and the heat with the exception of the mint. Each needs slightly different growing conditions for it to flourish well. Basil likes more water and feeding (finely decomposed and screened compost), savory not so much, Are you close to the Madison Farmers Market? They would have wonderful healthy herb and vegetable plants to start you off with and could give you good info. Basil is easy and quick from seed.

edited: TMI - windbag
-- Edited on 5/30/11 3:50 PM --
Printable Version
* Advertising and soliciting is strictly prohibited on PatternReview.com. If you find a post which is not in agreement with our Terms and Conditions, please click on the Report Post button to report it.
Online Class
Beginners Guide to Sewing Jackets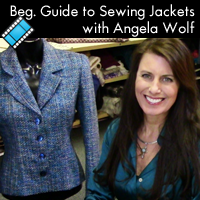 Online Class
Understanding Knit Fabrics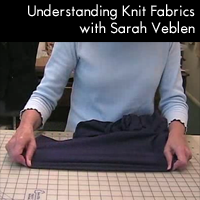 Maggie Paper Pattern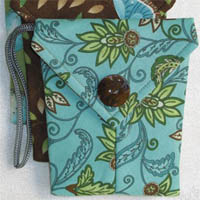 Pattern Details
You Sew Girl 300mm Square Snap PATTERN ONLY Pattern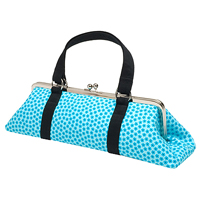 Pattern Details
Patterns for Pirates Women's Raglan

by: stitchingi...
Review