JTink


Intermediate
Member since 4/20/08
Posts: 6207



Date: 5/28/11 8:42 AM

Has anyone here had any experience with the Life Alert system? I have a 94 year old father who is hell bent on living out the rest of his days in his own home. He is a perfect candidate for Assisted Living but won't hear of it. He's got plenty of money but squeezes every penny(even worse since the mini-stroke in September). I am ready to give him an ultimatum: he gets some form of Life Alert or he's off to assisted living. My sister works and I have a home, husband and a cat. We can't be with him 24/7. He's wobbly, afraid to go out in the yard, with the exception of getting the mail and newspaper. His drivers license was suspended as of two weeks ago. A few years ago, we found him literally stuck between the toilet and the wall. He can't even remember how he got there. Things are getting worse.

tgm and Kittys


Advanced Beginner
Wisconsin USA
Member since 3/8/10
Posts: 8153





In reply to JTink



Date: 5/28/11 10:17 AM

Yes, Mom had it for nearly 4 years before she ended up having to live in Assisted Living. Your Dad must be willing to push that button though. That is what he has to agree to. If he falls, gets lost in the house somehow.......... not funny ... it happens, he MUST agree to push the button on his necklace or bracelet & he MUST wear it! Plus the on Mom had would only work within a certain radius of her home.... not at a store, not at the neighbors house. Do you think he would understand & agree to this ? ........... Mom did use hers a few times. But when she had her aneurysm she had the thing hid! When my sister & I got there & realized how very bad Mom was I had to hunt for the alert necklace! Thank goodness there was an emergency EMT living on the next street to rush to the scene! ........Cost set up & monthly cost are involved. Mom's was $35 a month & I do not remember the set up cost, Mom does not have much money so I paid monthly for as long as I could then my brother & I took turns paying for the monthly cost. You may consider paying it so to be sure that it stays active. The Alert system is connected to phone service so that too MUST be left turned on. (Our Mom had trouble understanding this as she used to get mad at the operators being automated & turn her phone off! Brother!!! ). Mom's system also had direct connection to EMT, & ambulance service. ...................... In the end if you think Dad would understand & use it , it definately IS literally a life saver!
I hope this helps, if I can help further please let me know. ... I will be gone this weekend but I will check back when we get back home. Best Wishes with this, it is a tricky situation at best.
edit for typos sorry.
-- Edited on 5/28/11 10:18 AM --

------
Home of the adorable Baby & Mittee girl >^,,^<
Santa Kitty is on the move... Meowy Christmas everyone!

Oh good, DH has now getting a nice part time job. Avg 20 hours a week.
The sewing workers:
Hello Kitty Kate (green), Hello Kitty Valerie, Dottie Kenmore, Bubba Kenmore the traveler.

Be still & know that I Am God +
Dear God...please help us out..Thank you..+



BjP


Intermediate
Illinois USA
Member since 3/3/03
Posts: 1524



Date: 5/28/11 4:12 PM

Yes, my 86-yr old mother has had one for several years now. My only additional comment is that the battery in the pendant or bracelet can and does wear out and must be replaced. They recommend you test the system once a month to avoid this. My mom fell and was on the floor for over an hour before she could crawl to the phone. Seems she had let the battery go bad so it did not work, aack.

The system sends me an e-mail when she activates it, even if it is a test or she inadvertently hit the button.

We also got the outside lockbox to put the house keys in so that EMTs or police can get into the house if it is locked. The system will tell them what the code is when they call them....beats breaking down the door!

It's worth the expense and we've been very happy with it.

------
Bev

skae


Advanced
Member since 4/23/07
Posts: 3389





In reply to JTink



Date: 5/28/11 4:22 PM

there is no choice any more. Get the doctor involved. He will tell your dad that he needs to go to a place that will help him.
My mother inlaw and my own mother we're told thay can't live at home anymore. my mother had the same feelings. But she did accept it. My mother inlaw did accept it. When a doctor become involved it becomes official. Your dad does have a few problems can't get up anymore when he falls. Can't drive a vehicale anymore. Just keep those license suspended. The best thing you can do is take him for a visit there to see how nice they really are.
Hope things work out for you.

------
Ecclesiastes 11:7,8 Nothing on earth is more beautiful than the morning sun. Even if you live to a ripe old age, you should try to enjoy each day, because darkness will come and will last a long time. (CEV)


JTink


Intermediate
Member since 4/20/08
Posts: 6207

1 member likes this.




Date: 5/28/11 5:24 PM

Thanks to you all for your help and suggestions. I'm trying to find out as much as I can about this before sitting down with my sister and making a plan. Luckily, she is on his checking account and can write checks, so we don't have to worry with our money getting involved. Daddy is just so stubborn. He's worse than a child. I'm the one who actually reported him to DMV. No one in the family but my husband and one brother know this. Daddy thinks, DVM is doing this because of his age. He doesn't take responsibility for the accidents he has had in the last couple of years. He says they were "unavoidable"....Yeah, for the guy in the other lane that he plowed into BjP, my husband had heard about the Lock box, thank you for recommending that. Kitty, sounds like your Mom and my Dad have the same patience level when it comes to automation. Daddy won't even leave a message on an answering machine. Skae, Daddy has been visiting his friends in these places for decades. That's why he doesn't want to go. No matter how nice they are, he equates them with nursing homes. Also, he's been in this same house for about 70 years. My husband has Power of Attorney for his Dad(97) and his older sister(75). He said we should get POA for Daddy. Daddy freaks out at the mention of someone else having authority over "his" money. We are walking on egg shells.

Elona


Advanced
Member since 8/24/02
Posts: 8617





In reply to JTink



Date: 5/28/11 6:42 PM

It's hard to do, but at some point there's a terrible choice to be made:

1.You become the parent of your parents and see to their care 24/7.

2. You hire caregivers to come in. It's worth noting that the amount of care needed can be difficult for non-professionals to judge, but there is a newish specialty in town, called the Care Manager. These are independent businesspeople, often retired nurses, with whom you can discuss the situation (sometimes the first consult is free). They can then come out and take a look at things with an eye towards both the practical and the medical, and come up with a plan: How much care and what kind of care does the parent need? For a fee, they will manage the caregiving situation and adjust it as needed, taking the burden off the adult children. Often, it starts with just one aide in the house for a specified period if the old person is physically competent, for example, and care can be scaled up from there. The service is expensive, but so is life. You may have heard of unscrupulous professional care managers. They must exist, but in dealing with two sets of parents in their lengthy declining years, I would note that I did not meet even one unscrupulous manager.

3. This is the harshest one. As I was told by an elder-care specialist, you let your elderly folk make their own choices--and take the consequences.

In the case of my inlaws, really lovely people who fiercely guarded their privacy and wanted to stay at home even though they fell almost weekly after age 85, the consequences were that social services did get involved after the fire department was called (via Life Alert) a certain number of times in a specified period. The administrator who came out and evaluated them--with all the adult children present--gave them a choice: Either be carted off to a care facility determined by social services or hire 24-hour caregivers. Reluctantly, they chose the latter, even though it meant a loss of privacy. Ultimately, it did give them a much better quality of life, and though pricey (a second mortgage on their house was required for the last few months of life), it turned out to be the best thing for the entire family.


-- Edited on 5/28/11 6:55 PM --

KathySews


Advanced
Michigan USA
Member since 10/1/06
Posts: 4019



Date: 5/28/11 6:49 PM

My dad falls into the same category....will NOT move from his house and he lives out in the country. He does wear a watch band type alert system (not sure if it is Life Alert, but similar) since he fell and could not get up. My brother also calls him at 9am and 8pm every day. We kept it to one person to avoid confusion. It is a difficult thing between allowing them to live their life as they want and knowing when to step in. They are a strong generation.

Look into veterans' services. My dad is a veteran, so they provide in home help twice a week. Light housekeeping, nurse checkup, etc. He loves that, and you can get some experienced feedback from them.

Good luck
-- Edited on 5/28/11 7:01 PM --

KathySews


Advanced
Michigan USA
Member since 10/1/06
Posts: 4019





In reply to Elona

1 member likes this.



Date: 5/28/11 6:59 PM

Elona...we were posting at same time. #3 is very important and I am not so sure it is harsh; it is accepting their choices. It took us a while to get there. My brothers and I struggled with this and have come to the agreement that dad has the right to live his life as he wants. (now if dementia or alzheimers is involved, that is different) That means, the consequences are results of his decisions, no guilt on our part...it is how he wanted it. He still mows the lawn including going to the edge of a hill but as he said....do we want him to sit in a chair until he dies?

ETA: by the way, he is so much happier, and we have a better relationship since we stopped trying to tell him what to do (his words)
-- Edited on 5/28/11 7:04 PM --

JTink


Intermediate
Member since 4/20/08
Posts: 6207



Date: 5/28/11 7:12 PM

Daddy won't let us bring a stranger into the house to help him. He only feels comfortable with my sister or me. When he had his mini stroke in Sept. he was in the hospital for a few day. I took the opportunity to go over to the house and toss out rotting food, bits and pieces of papers and garbage. I filled 2 large trashbags just from the bathroom! He never throws anything out(example: 5 cans of air freshener all rusting). I spent 2 hours on cleaning the bathroom. I vacuumed, cleaned up the kitchen and scrubbed the floor. Also took his bed linens home and washed all of it. I can pretty much bet, that he hasn't washed those sheets since then. When he got home from the hospital, he when into a panic because I had boxed up some things he had piled up all over the place. It was stuff he hasn't used in years(old VCR tapes of Touched by an Angel) He accused me of throwing out all his stuff. I told him everything was neatly boxed and if he wanted something, he just had to ask and I would help him go through the boxes. To this day, he will still bring up the fact that I "threw away his things". His mind isn't right and he won't replace anything, because he said "it will last me as long as I need it". He's been saying this for the last 10 years or so...well, the old guy is outliving his "things". The house is literally falling apart and the furniture is doing the same. If I could just get my sister to back me up and we could show a united front, he might listen to us. Our family has known for years that he shouldn't be driving, but no one did anything about getting him off the road, not even Division of Motor Vehicles. They just kept renewing his license. When I found out that when he was to go in this August for his 95 year old renewal, all they would do is take his picture and hand him a new license, that's when I had to do something. It would kill him to know that I had something to do with it. He's still trying to figure out how to get a "temporary" license so he can drive to church and to the grocery store. My sister takes him to church and I take him grocery shopping. I feel so helpless

elizajo


Intermediate
Louisiana USA
Member since 4/15/05
Posts: 1254



Date: 5/28/11 7:18 PM

My mom has had the Life Alert or similar system for about a year due to low vision. Her retina specialist set her up with an OT with training in working with low vision clients. The therapist did a home evaluation and recommended the alert necklace, along with many other helpful changes for the home environment. Her evaluation saved us from demanding that Mom make changes.

Mom keeps her alert necklace on all the time in her house and in her yard. She has a hook to hang it on when she goes on an errand (it will alert if you exceed a certain number of yards).

My FIL had one in the last year of his life, mostly because my MIL is almost deaf and couldn't hear him call out for help. He could be a mean old guy sometimes and regularly cursed out the monitors who tried to communicate with him when he accidentally activated it. We got several middle of the night calls, but were able to determine that the activation was accidental.

Oh, and we were able to buy the low vision aids with the proceeds from selling her car-- the proverbial 10 y.o. model in pristine Church Lady condition. And we didn't have to worry that she might try to sneak in a drive down the block for something.

------
Elizabeth
Printable Version
* Advertising and soliciting is strictly prohibited on PatternReview.com. If you find a post which is not in agreement with our Terms and Conditions, please click on the Report Post button to report it.
Create a Jacket Muslin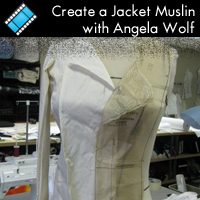 Leather 101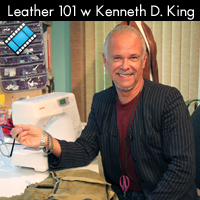 BurdaStyle Magazine 11-2012-128

by: meggipeg
Review
Islander Sewing Systems Women's Classic Sport Shirt Pattern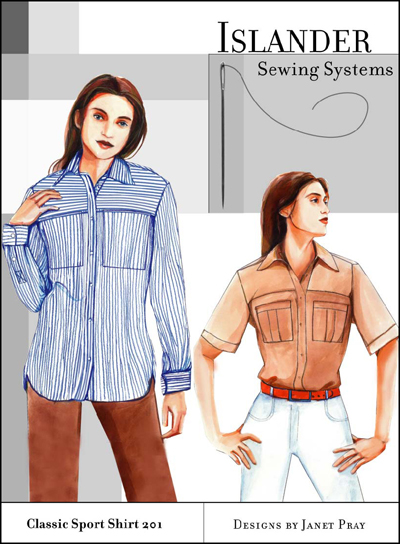 Buy Now
Christine Jonson Boyfriend Jacket and Shell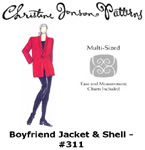 Buy Now
Vogue Patterns 8827

by: Achallengi...
Review