PittyPat


Expert/Couture
New Mexico USA
Member since 2/25/04
Posts: 1144

5 members like this.




Subject: Lingerie Resource Guide & Suggestions Date: 5/28/11 3:18 PM

I was persuaded to start a SAL Lingerie Sewing group/class by a fellow seamstress from the Stash SAL. We discovered that we needed a good listing for books, supplies, patterns, etc. And that this listing didn't get buried within the confines of a thread - but one that is easily located. We hoped to get this thread pinned - like the Jeans tips one is.

First, I want to thank everyone who has contributed suggestions to what we should include... including some non-particiapating members to our SAL.

BOOKS - MUST HAVE'S
The first two books listed are on my 'Must Have' books for lingerie sewing and worth every bit of their cost.

Kwik Sew's ''Beautiful Lingerie'' including Master Patterns - by Kerstin Martensson - ISBN - 0913212148
Wonderful illustrations of lace handling - sewing techniques and good resource for how-to-do. It includes master patterns sized from X-small to X-large for gowns, slips, teddies, panties, robes, chemise. If you buy it used - make sure that the master patterns are included.
Singer Sewing Library - Sewing Lingerie -ISBN 0865732604 - HB and ISBN 0865732612 PB
No patterns are included but has the most detailed section of lace handling, cutting, motifs, etc that I have seen. Great photos with lots of them to show the details of the ''how-to's''. Includes not only the basics but how the dress up the lingerie with appliques, laces, trims, etc. Wonderful resouce book.

OTHER BOOKS
''Sewing Lingerie That Fits'' by Karen Morris - ISBN 156158309X
Although this book does show how to fit or correct some fitting areas in lingergie items, it is not as well illustrated or detailed as the 2 books above. It does have some patterns printed within the book that must be enlarged to be used. It also has - which the ones above does not - a section on bras and bra fitting, shaping, etc. That might make it worth the cost of the book. She draws on her own favorites in RTW items she bought and then adapted patterns so she could make her own. This is a nice book if you can find it used a good price. I have seen it listed upwards of $30-$100+ and do not feel that it is worth that price. It's original price of $21.95 is not a bad investment.

''Lingerie Secrets - Sew a Perfit Fit for Every Body'' by Jan Bones - IBSN 0873418522
I listed this one last as it was the least illustrated of all the books. There are some patterns printed within the book that would have to be enlarged. Although she cover several lingerie items - including a few on making maternity panties and special needs slips - this book is not as good as the other books listed above. If you could find it at a used book store for a very good price, you might want to add it to your collection - but I would not go out of my way to locate it.

Supplies - on-line resources:

Sew Sassy - Sew Sassy - fabrics, laces and patterns
Fabric Depot - Fabric Depot fabrics, laces and patterns including Elan Bra Patterns and bra kits
Fabric.com - Fabric. com
Lace Heaven - wonderful laces
Lucy's Trims - Lucy's Lingerie trims, laces, straps laces, elastics, straps and other lingerie supplies

Patterns

Free Lingerie Patterns

Most pattern companies have a line of lingerie patterns but don't limit yourself to them. Look at dresses and top patterns that can be converted to gowns, slips, PJs, camisoles, etc.

Others are more than welcome to add to this topic. If you know of another online place or even a local one that carries lingerie sewing items, please add them. It is helpful if you can list what type of supplies/etc they carry. Thanks for adding to our knowledge of where to find things we need to sew beautiful lingerie.

Another good source is to use a search engine looking for lingerie fabrics, laces, elastics, etc.


ETA: Please excuse the misspelled words in the title of the thread. Tried to correct it - but couldn't get it changed. Fingers moved faster than my brain sometimes.
-- Edited on 5/28/11 3:52 PM --

mastdenman


Intermediate
California USA
Member since 1/12/04
Posts: 6134

3 members like this.




Date: 5/28/11 3:39 PM

I have a few books to add to the list. They are old and somewhat obscure though.

First is The Feminine Art Lingerie Sewing by Dolores Krinke. This book has lots of pictures and was published in 1972, 1973 and 1974. I believe it was a college textbook. The techniques use a regular home sewing machine and covers all types of lingerie and underwear.

Second is The Undies Book by Nanette Rothacker. Mine is the 1977 hardcover. It has pattern drafting information in it, along with construction information.

The third is Lingerie & Sleepwearby Jack Angell. Mine is a 1982 softcover edition. It has 24 designs that you can draft and sew for yourself. The designs are mostly sleepwear.

Websites:

Leena's has pattern drafting information.

andsewitis.com instructions and links.

sewing tutorials blogspot

------
Marilyn

January 2009 to January 2010 81 yards out and 71yards in January 2010 to the present 106.7 yards out and 146.5 yards in. January 2011 to the present: 47 yards out and 69 yards in.


PittyPat


Expert/Couture
New Mexico USA
Member since 2/25/04
Posts: 1144





In reply to mastdenman

1 member likes this.



Date: 5/28/11 4:04 PM

Mastdenman, thank you for those links and book information.

Therisa


Advanced
Michigan USA
Member since 4/1/07
Posts: 936

1 member likes this.




Date: 5/28/11 4:12 PM

Pattern Cutting for Lingerie by Ann Haggar It will take a little time to draft the blocks, but once you've got them, you can make many more items with Haggar's book than with Jan Bones', which also includes drafting.

------
Fabric Purchased in 2011: 37 yards
Fabric Sewn in 2011: 0 yards
Current Contest Moderator: Lined Jacket
Current Contest Participant: Mini Wardrobe

mastdenman


Intermediate
California USA
Member since 1/12/04
Posts: 6134



Date: 5/28/11 4:29 PM

You're welcome. I have a tendency to haunt used bookstores and love old sewing books.

I've heard good things about the Ann Hagger book too.
-- Edited on 5/28/11 4:30 PM --

------
Marilyn

January 2009 to January 2010 81 yards out and 71yards in January 2010 to the present 106.7 yards out and 146.5 yards in. January 2011 to the present: 47 yards out and 69 yards in.


PittyPat


Expert/Couture
New Mexico USA
Member since 2/25/04
Posts: 1144



Date: 5/28/11 4:33 PM

Thanks to both of you for taking the time to make those suggestions as a 'clickable link' so we can get more information about the books.

Irene


Intermediate
California USA
Member since 1/4/03
Posts: 946





In reply to PittyPat



Date: 5/28/11 5:04 PM

Thank you very, very much for this list! I've been bemoaning the cost of Karen Morris's book; I've read rave reviews in the past. How nice to see that I already own your two "must haves"!

I think I've assembled all the materials for sewing a half slip, but I've never gotten around to doing it. Perhaps I need to join your SAL. I appreciate your being willing to shepherd it.

Loreen

Advanced
Rhode Island USA
Member since 8/24/02
Posts: 36

1 member likes this.




Date: 5/28/11 5:37 PM

For custom dyed supplies:

http://www.bracomponents.com/

If you sign up for the newsletter, the will let you know when color lots are being made, I have several kits in my stash that came at a good price. Great customer service and quality products.

Loreen

PittyPat


Expert/Couture
New Mexico USA
Member since 2/25/04
Posts: 1144





In reply to Irene



Date: 5/28/11 5:48 PM

Everyone who wants to join us in our SAL -> Sewing Lingerie - group/class is more than welcome. We will be starting the half slip June 1st and the gown around mid-June. Be sure to read the first parts of that thread to find out what you need in the way of supplies.

andye

Beginner
Virginia USA
Member since 5/9/09
Posts: 1884



Date: 5/28/11 7:11 PM

Kind of esoteric-- but why not:



Cours complet d'enseignement professionel de la Coupe de Lingerie



------
Bernina B330
Feet: 1,2,3,3A,4,5,7,8,10,13,16,18,20, 29,32,35,37,50,64,70,71,82,85,86, 92


Printable Version
* Advertising and soliciting is strictly prohibited on PatternReview.com. If you find a post which is not in agreement with our Terms and Conditions, please click on the Report Post button to report it.
10 Clever Techniques To Help You Sew Like a Pro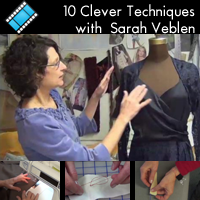 Expert Sewing Techniques for Jackets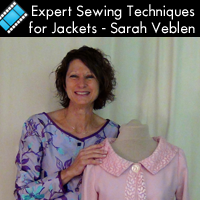 Ottobre Design Magazine 01-2012-21

by: kidmd
Review
Sewing Workshop Daily News Bag Pattern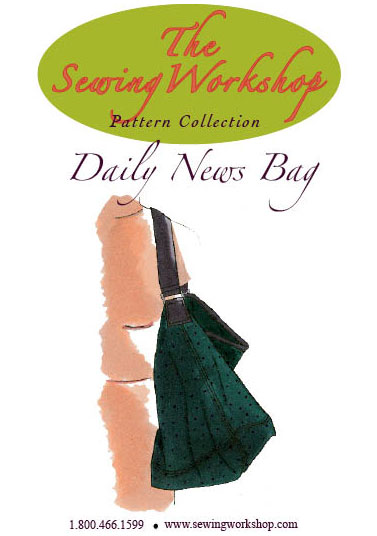 Buy Now
Sewing Workshop Balboa Shirt & Topper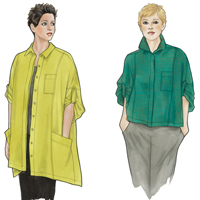 Buy Now
Kwik Sew 3504

by: mportuesis...
Review