marjoriekh


Intermediate
Virginia USA
Member since 8/28/10
Posts: 550



Date: 6/4/11 10:31 PM

I'm about to sew up a few knit T-shirts for my daughter from Jalie 2566, and I don't have a serger. (I have a 1986 Bernina 930.)

I recently watched her while she put on some clothes, and she treats them as though they are indestructable! (She's almost 9.) The seams and hems have to be really strong, with good stretch (if a knit) if the thing is going to last at all. On my own clothes I have mostly been using a narrow zig-zag, but that is not going to work for her.

When I sewed up a knit dress for her a couple of weeks ago I used the stretch stitch on my Bernina to do the waist seams. This seems to be a strong, very stretchy stitch, but I ended up with a puckery seam that got better, though not all better, with careful blocking. (See waist inset seams in back view here.) Also, there is no taking one of these seams out if you're not happy with it!

Does anyone have any suggestions for a sewing machine stitch for knit seams that will take the abuse kids dish out, and not be all wavy (and, preferably, not impossible to rip out if necessary)?

(Stitches suggested for knits in my SM manual include: Honeycomb, double overlock, jersey stitch, combi zig-zag, universal stitch, lycra stitch, stretch stitch, vari-overlock.)

------
marjoriekh

Zhiraf

Intermediate
New York USA
Member since 11/30/10
Posts: 8





In reply to marjoriekh

1 member likes this.



Date: 6/5/11 0:01 AM

The main characteristic of stretchy serger stitches is that they put [almost] no tension on the fabric. The loopers deposit the threads where they need to be, and once the stitch is formed, the machine tension is released. None of it sticks around in the resulting seam, unlike the stitches formed by my sewing machines.

I was wondering whether you could sew the first pass at your seams using a simple straight stitch, with two modifications:
1) stretch the cloth as you sew
2) lengthen the stitch a hair, which has the effect of loosening the tension on the thread of the finished seam. Do samples until you get the effect you want when the tension on the cloth is released.

I just tried this on a tee shirt I need to shorten for my older DD. It worked great. I set the stitch length at 3.5 mm / stitch or about 7.25 stitches per inch. When relaxed, the stitches looked like 8.5 stitches per inch, very close to the RTW stitch length of the cover hem on the shirt.

Then, once the seam meets your requirements, you can reinforce the seam, just a hair closer to the cut edges, with any of the more conventional stretch stitches.

I pulled really hard on the sample I made, and the threads didn't even offer to pop!

My Bernina 730 has 5 stitches that look promising for reinforcing the seam, but unfortunately it's on 'the bench' right now, awaiting reassembly by yours truly.

Good luck!

sjones2


Intermediate
Member since 12/19/08
Posts: 209



Date: 6/5/11 0:08 AM

Steam ironing your seams by pressing down and not sliding will help smooth the puckering. A walking foot might help too, if you wanted to keep using the same stitch as in picture.
For me I use a lot of different stitches on knits. Sometimes I use a straight stitch and I just lengthen the stitch, sometimes I use various zigzags (the most common, I sometimes go over the hard stress areas twice), also used the overlock stitch and the straight stretch stitch (it goes a little slower). Really it is just about practicing and seeing what you like, I know its not the answer you probably want but it is really the best way. Just get some scraps and practice!
PS. Steam Ironing really does help!

Elona


Advanced
Member since 8/24/02
Posts: 8408





In reply to marjoriekh



Date: 6/5/11 3:26 AM

I also have a lovely old Bernina 930, and very early on I made a bunch of test seams (still have those samples) with all those specialty stitches, which taught me that the so-called stretch stitches 'build' way too much thread into the seams, causing them to be bunchy or ripply. As you noted, they have the added charm that they're impossible to rip out.

Pretty much all I used for the years before I got a serger was a slight zigzag stitch for garments for my family, including a very active son and a husband who tended to pitch himself into rock-climbing or something at the drop of a hat. In the armpit and crotch regions, I always used two lines of ziggy stitches close together for reinforcement. In general, the more zigzag stitches per inch, the stretchier the seam, and getting the right number and width does take some practicing on scraps (always a good idea, anyhow).

So, why not get out some swatches from fabrics you were planning to sew for your offspring and sew a number of seams with various narrow zigzag combinations. Then pretend you are your daughter and try your best to pull on the samples hard enough to make the stitches pop! You will be surprised at how strong the right combo of stitch width and length will be.

Among the suggested knit stitches you mention, I have found the 'universal' stitch probably the most acceptable after the narrow zigzag. This stitch is a strong and stretchy, but always trying things out on scraps first, I found it looked best (more normal) quite a bit more open than the manual suggested, and as a result the stitching line was just a tad 'gappy' in appearance--not something I'd generally use on a fine garment, but it would probably be OK for casual clothes for a 9-year-old.

I never have liked the vari-overlock as an all-in-one seam, but you might find it interesting to try mock-up seams with it, as well as with the others you mentioned. Just play around with them a little.


-- Edited on 6/5/11 3:31 AM --

kkm

Intermediate
Ohio USA
Member since 1/25/05
Posts: 57





In reply to marjoriekh



Date: 6/5/11 8:48 AM

Seconding the other suggestions. Also try sewing over clear elastic for stretch & support in the extra stress areas. It's soft against the skin or it can be trimmed without losing the stretch.

Karen

marjoriekh


Intermediate
Virginia USA
Member since 8/28/10
Posts: 550



Date: 6/5/11 11:29 AM

As usual, excellent advice from my fellow PR members. Thank you!

Zhiraf --

Interesting description of how a serger makes a seam, which explains why it works so well for knits.

I am going to try what you suggest with the straight stitch and stretching the fabric, experimenting with different stitch lengths. Many people sew knits this way, I have heard, and, frankly, I've never tried it. (I become so easily set in my ways these days -- perils of middle age.)

I am impressed that you can disassemble and assemble your machine!

sjones2 --

I forgot to mention that I do generally use a walking foot; I got it when I went through a quilting 'interlude' a number of years ago, and now I don't know how I ever sewed without it.

I have tried steam pressing and have found that it really helps my knit seams. I both blocked and steam pressed those waist seams on my daughter's dress. I wonder, though, might a lot of the waviness in the stretch stitch return after laundering? Have you found that it doesn't?

I am embarrassed to say that I have made very few stitch samples on my Bernina that were for pure experimentation. I'm usually just trying to find something fairly quickly that will work OK for my current project, and I think I should really sit down and learn more about what my machine can do, so I can choose the best stitches and methods.

Elona --

Per the above, I must do more experimenting with zigzag stitch length and width on various knits. I think perhaps my stitch has generally been too long. Also, I have not been in the practice of making the second row of stitching. (Does that affect the elasticity of the seam?) If you have used the zigzag successfully on your husband's climbing clothes, I expect there's a way it can work for my daughter.

I was going to spend this afternoon sewing, but I have been inspired to spend the time on stitch samples instead. (It's actually sounding like fun at the moment.) I will try to treat them the way my daughter does, and see which ones hold up. In fact, I should get her to try to pop them! (She will rise to the challenge, I'm sure.)

kkm --

I have a good supply of clear elastic from Pam Erny's store, but I would not have thought of using it to reinforce stress areas in seams. (I think of it mostly for preventing stretching-out.) I will try this!

Thanks again, everyone. I will report back on what stitches I decide to go with. (Further advice always appreciated, too.)

------
marjoriekh

Zhiraf

Intermediate
New York USA
Member since 11/30/10
Posts: 8

1 member likes this.




Date: 6/5/11 11:45 AM

One more note:

Steam PRESSING is different from ironing in TWO ways.

1) As one person mentioned, above, in pressing you do not SLIDE the iron at all.

2) When ironing you often can get away with moving the cloth before it is perfectly dry. If you want your pressing to 'take' you need to get the cloth completely dry and (preferably) cool before moving the cloth.

The way I imagine it, in pressing you are trying to mold the fibers and get them to take a 'set', maybe even to become a bit plastic while hot and then reset into the new configuration when the fibers cool.

For pressing, use a pressing cloth and the highest heat (TEST on scraps!) the fabric can take.

Use as dry a background (like nearly bare wood vs thick, thick padding) as you can arrange. I have a big board that I made and the pressing surface is a sandwich: wood, synthetic batting (quite thin), muslin, one layer of smooth silver ironing cloth, then a piece of heavy and well-washed canvas. There is almost nothing there to absorb the moisture, and the canvas surface is hard and helps everything stay put until I'm ready to move it.

The really high-end ironing systems have a vacuum that removes all the heat and moisture from the cloth so that you can 'move on' more rapidly. You get this and more for your $2K!

Zhiraf

PS I didn't take very much of my Bernina 730 Record apart... just trying to free up the buttonholer! Need good light and patience to reassemble the [still stuck] buttonhole lever! :-)

PPS Most of what I sew appears to be samples. LOL.

Elona


Advanced
Member since 8/24/02
Posts: 8408





In reply to marjoriekh

1 member likes this.



Date: 6/5/11 12:39 PM

Quote:
Also, I have not been in the practice of making the second row of stitching. (Does that affect the elasticity of the seam?



It's just a slight zigzag stitch, and I run the second row only about 1/16" away from the first, and at the underarms, for example, the second row is just a few inches long either side of the point where the armscyes and the side seams intersect. I figure since the reinforcing stitch I'm using is identical in length and width to the main seam, it should have the same stretch. And so far, so good.

The stretch-while-sewing technique is one that was, I think, actually pioneered for home-sewing by Ann Person of the Stretch and Sew pattern company. It was all the rage some forty years ago, and quite liberating for home sewists, who didn't know until then that they could sew knits without commercial sewing equipment.

Frankly, I have never used a full stretch while doing it (if you stretch too much, you get a ripply seam), but again, experiment, experiment, experiment to get the best results with the fabric you're working on.
marjoriekh


Intermediate
Virginia USA
Member since 8/28/10
Posts: 550





In reply to Zhiraf

1 member likes this.



Date: 6/6/11 12:45 PM

I do press, as opposed to iron, but my surface may hold too much moisture. Would one of those wooden seam 'rolls' I've seen advertised in Threads help with this?

------
marjoriekh

marjoriekh


Intermediate
Virginia USA
Member since 8/28/10
Posts: 550





In reply to Elona



Date: 6/6/11 1:09 PM

I'm working on zigzag samples, but not getting the results I'm hoping for. (I'm about to post on my stitch sample results so far.)

Can you tell me what settings you generally used (for zigzags on knits, before you got your serger)? Did you use radically different stitch widths and lengths and thread tensions depending on your fabric, or is there a relatively small range for what usually worked?


------
marjoriekh
Printable Version
* Advertising and soliciting is strictly prohibited on PatternReview.com. If you find a post which is not in agreement with our Terms and Conditions, please click on the Report Post button to report it.
Understanding Wool Fabrics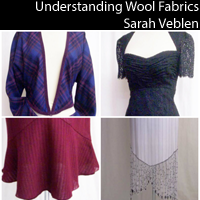 Understanding Interfacings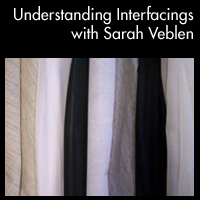 Oliver + S Cozy Winter Hood

by: Jenny Jo
Review
Lekala Patterns 4158

by: Karla Kize...
Review
Favorite Things Little Belle Skirts Pattern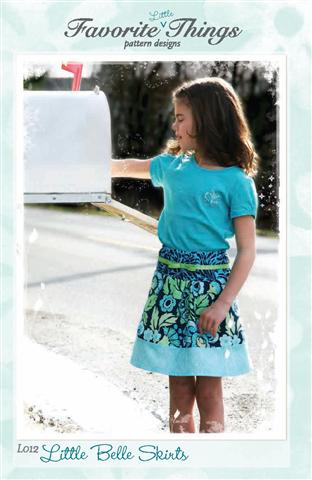 Buy Now
Victoria Jones Collection Misses' Pareau Style Wrap Dress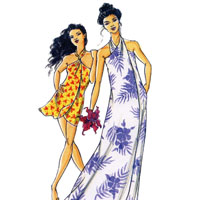 Buy Now