ClioBklyn


Intermediate
NY USA
Member since 1/23/08
Posts: 193
Contest Committee



Date: 7/28/11 11:22 PM

I'm going to be working with crepe back satin (100% silk) for the first time shortly - I'm sewing Vogue 1162 to wear to a dear friend's wedding.

I can't seem to find info on the best way to work with it - it's not in More Fabric Savvy. Should I treat it like a crepe? like a satin? Any tips would be much appreciated including:

- pre-shrinking - how?
- pressing
- what to line it with - bemberger? organza? something else?
- hemming - even catch-stitching I'm worried the hem may not be invisible
- any other tips or best practices??

Many, many thanks!
Happy sewing,
Clio

------
Happy sewing!
Clio

www.fivemuses.blogspot.com

Ms. Bijou

Advanced Beginner
USA
Member since 3/13/10
Posts: 401



Date: 7/28/11 11:45 PM

I have no tips or hints or anything but just want to comment that that dress is going to be DROP DEAD GORGEOUS! I just bookmarked your blog in case I miss you review!

kkm

Intermediate
OH USA
Member since 1/25/05
Posts: 57





In reply to ClioBklyn



Date: 7/29/11 9:39 AM

Hope you have enough yardage scraps for testing

I've worked with that fabric twice now, it wasn't very difficult but you cannot rush your steps. Take notes. I use the old style steno pad because I can easily attach samples to the pages (and it doesn't get lost under the fabric). So what worked for me:

Think things over. Choose the side you prefer. Treat it as a slippery fabric. The pattern needs a smooth lighterweight lining, organza could be too fluffy but might be useful in the embelishment. How warm do you want the dress to be? Bemburg can be warmer than some silks, cotton batiste helps keep the dress from shifting too much on your body. I used batiste in the bodice and a 4-way jersey lining in the skirt for my wintertime dress. I also attached the hem to the lining so it doesn't show on the outside.

To eliminate water spotting I washed gently in the machine with baby shampoo. I cleaned the dryer completly to get rid of softner sheet residue and tumbled on low for five minutes to get some of the moisture out. Basting or serging the cut edges together helped keep it from twisting. Then laid the yardage over towels on my ironing board to finish drying. Fipped it over once to dry the other side. Cut away the basting. Then softly rolled it up to prevent creases. It only needed a bit of dry iron/press cloth (tested on fabric edge) in a few areas to be smooth for the layout.

Muslin the main dress. Try to match the weight and drape, fiber type not important. Make all adjustments now, wearing the undergarments and shoes or heel height you plan on wearing with the dress. Don't count on ripping/resewing a seam in the crepe unless you cut new pattern pieces. Muslin the shoulder embelishment. Keep track of the amount of yardage/best layout possibilites.

Do your layout nap direction consistently (use the muslin to help out if you can) for the main dress, can't comment on nap direction for the embelishment. Cut as single layer on tissue paper. Use weights or pin in seam allowances only.

Test Test Test. Markings, needle size, thread & stitch length, pressure foot pressure. Backstitching, short stitches or long thread tails you tie off on the wrong side? Iron setting and best press cloth. Seam finishes. Rip out a seam and see how it looks-can you steam the holes closed again? Your test scraps should be exactly the same as the final process. So same amount of layers, interfacing, staystitching.

Take your time. Don't sew angry. Don't sew sleepy.

You'll be beautiful in it!

Karen

-- Edited on 7/29/11 9:41 AM --
-- Edited on 7/29/11 10:35 AM --

ClioBklyn


Intermediate
NY USA
Member since 1/23/08
Posts: 193
Contest Committee



Date: 7/29/11 10:12 AM

Truffles - Oh, it's been in my stash for a while waiting until I felt up to the challenge! I'm still not sure I'm ready. LOL Thanks!

kkm - Oh my goodness! THANK YOU!! Yes, I have 9 weeks exactly until the wedding, so I plan to take my time at every step, starting with the muslin. And there should be about an extra 1/2yd of yardage remaining in addition to scraps. Hem to lining - brilliant! Yes, I'm worried about damaging the fabric with pins! Hmm, I'll have to think a bit more about lining. I do like batiste. I was thinking that if I washed the organza it would soften the hand a bit.

Ack! There really is a LOT to think about with this dress! But I think (hope!) it will be worth it in the end.

------
Happy sewing!
Clio

www.fivemuses.blogspot.com

kkm

Intermediate
OH USA
Member since 1/25/05
Posts: 57





In reply to ClioBklyn

1 member likes this.



Date: 7/29/11 10:58 AM

Hello Clio,

It will be worth it.

Lucky you, you do have plenty of time. Get some lining samples together and drape them over the back of your hand (or make a fist or use your knee) along with your fabric, it gives a rough idea how the two work together over a curve. The organza could be useful, adding body to the embelishments, especiallly the neckline ruffle or to soften & smooth the hemline. Organza does soften when washed, but it still is 'fluffy/springy' to a certain extent.

I'm excited for you, have fun. It is very satisifying to work with beautiful fabrics and design.

Karen

kkm

Intermediate
OH USA
Member since 1/25/05
Posts: 57





In reply to ClioBklyn



Date: 7/29/11 11:21 AM

Since you're working from stash....(don't be alarmed, but)

Test a fabric scrap now to be sure of the pre treating method. Cut a 6 inch square, trace it on paper or thin cardboard or file folder. Wash the scrap in a bag or pillowcase. Dry/air dry. Pin it to the drawing matching one corner and smooth out. Are you happy with how the texture and color look? Did it shrink? A lot? If so, can you use other fabric to squeak out in areas that don't show? Or change the embellishment slightly?

If your fabric is anything like mine, shrinkage was minimal and the color stayed the same. But better to find out now.

Karen



ClioBklyn


Intermediate
NY USA
Member since 1/23/08
Posts: 193
Contest Committee



Date: 7/30/11 12:52 PM

Thanks, Karen! I really appreciate all the helpful advice. I seem to do well at these big projects that have lots of steps and take careful planning. For me, if I'm going to sew such a complicated pattern (there are 71 steps!) then it's worth it to use only the best materials. So, I think my mantra will just have to be "test, test, test"!

Thanks, again!
Clio





------
Happy sewing!
Clio

www.fivemuses.blogspot.com
Printable Version
* Advertising and soliciting is strictly prohibited on PatternReview.com. If you find a post which is not in agreement with our Terms and Conditions, please click on the Report Post button to report it.
Break your Serger Out of the Box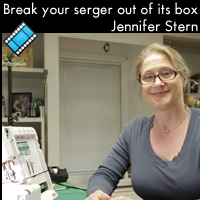 Beginners Guide to Dyeing Fabrics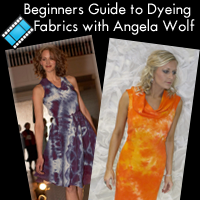 HotPatterns Classix Nouveau Razor-Sha

by: Nancy K
Review
SewBaby Casserole Carrier Pattern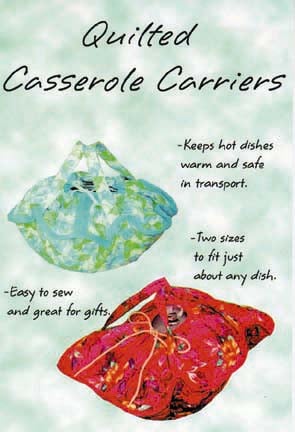 Buy Now
THE SKIRTS - A CD Book By Kenneth King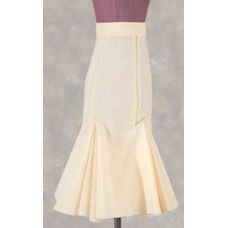 Buy Now
McCall's 6638

by: sunnysewin...
Review