a7yrstitch


Texas USA
Member since 4/1/08
Posts: 7420
Skill: Intermediate

2 members like this.




Date: 7/29/11 1:34 PM

My Bernina sewing embroidery machine is still new. I am interested in input on machine accessories like the magnifying set, the circle cutter, and, drum roll, the Bernina Cutwork Accessory.

Any input on these or any others, positive or negative, would be appreciated. I'm putting together my shopping list for the 25% off sale. My machines get used for everything and no project is off limits. I haven't been shopping for months and months, the sky is the limit, sort of.

If you have an accessory that was a waste of money, let me know. If you have an iffy buy that turned out to be a great accessory let me know. I want to hear it all, the good, the bad, the ugly. Thank you.

And here is a public service announcement. We are at 16.3 inches under on our rainfall for the year and it is raining right now. Woohoo!!!

berninanew830thread

-- Edited on

3/15/12 0:17 AM

--

------
I have no idea what Apple thought I was saying so be a Peach and credit anything bizarre to auto correct.

mssewcrazy


Mississippi USA
Member since 3/4/03
Posts: 2620
Skill: Advanced



Date: 7/29/11 2:22 PM

I like the walking foot. I have used one a lot on my 930 that I have had a long time and bought one for the artista 730 when it was purchased. I use it anytime I sew something that the layers might travel like putting satin binding on blankets,topstitching a man's shirt placket where a pucker can happen in a heartbeat. I have so far resisted the cutwork tool and have resisted duplicating some seldom used feet that I own for the 930. I did buy an invisible zip foot for the 730 as it looked very sturdy and I have loads of invisible zips from a store closing. I bought some of the most popular feet but am being more resistant to buying every one on the wall. I did buy the pricey binder foot combo and have not used it so can't say how I like it yet. I am interested in what people are liking also. I have other machine brand softwares but may buy the bernina specific as I think it is excellent from all accounts. So far I have waited on that as I have not had much time to spend learning a new software and will wait until I am serious about learning to use it as I am sure there is a learning curve. Bernina updates their software every couple of years and that is not cheap so I am not going to let it sit around like I do some things. I used to just buy everything new or interesting that came into the sewing shop and now I hold back a bit until others try the new stuff and tell me what they think. I find I am usually happier with what I do bring home.

andye

Virginia USA
Member since 5/9/09
Posts: 2065
Skill: Beginner



Date: 7/29/11 4:38 PM

I don't have a Bernina embroidery machine, but I do have a Bernina 3 series.

The most expensive accessories in my collection are

English embroidery set-- you can create eyelets with these. Essentially, you punch a hole in the fabric, which fits around a little post that mounts directly over the stitch post. Then, you can stitch a zigzag while rotating the fabric around the post. The slower you rotate, the denser the stitch. I don't know if it was worth it-- I got it on ebay, and I hoped to use it on historical costumes. Frankly, I haven't taken the time to master it.

Walking foot-- very cool, though I like to switch out my feet routinely. Easy enough, and quite quick if you have a one piece foot. Switching out the sole of a walking foot involves a screwdriver, and is a bit more fiddly than I like. Still the stitch-in-the ditch sole has its uses. Definitely recommended if you don't have a 8 series.

I like to wait for the 40 percent off sales... :)

------
Bernina B330
Feet: 1,2,3,3A,4,5,7,8,10,13,16,18,20, 29,32,35,37,50,64,70,71,82,85,86, 92



poorpigling


Texas USA
Member since 12/28/07
Posts: 11074
Skill: Advanced



In reply to a7yrstitch

1 member likes this.



Date: 7/29/11 4:55 PM

WILL trade you any of my bernina feet for a drop of rain.. That should have its own thread IMHO.. Best news I have had all week.. none in Dallas btw. Am thinking you got some of Tropical Storm Don.. if so I am thrilled for you..

Now I am hoping we don't get any rain in the next 24 hours, or I will owe you a Bernina foot..

I like the circular attachment that makes circles of flowers and such..can't remember the name of it.. maybe flower stitcher.. I also sew a bit of everything and sooner or later get around to using whatever attachments I purchase.. so start with the basic feet you don't have.. and work up to the more less used feet. Also makes a difference in whether you have another machine with feet already that you can use.. Have FUN..

a7yrstitch


Texas USA
Member since 4/1/08
Posts: 7420
Skill: Intermediate



In reply to mssewcrazy

Date: 7/29/11 9:03 PM

mssewcrazy,

Waiting on the software until you are ready to use it is a good idea. I have it and like it a lot but had to factor in a new laptop at the same time as the old one was on it's last legs. And, if you get the Bernina software, try to time it so you'll be able to take advantage of the Mastery Classes.

Thanks for the heads up on the attachments. Besides be careful with pennies, I just don't need anything taking up space if I'm not using it.

andye,

40%, wow, is that through ebay and craigslist, or through your dealer? I can get 30% tomorrow morning if I am there at 8 a.m., otherwise it will be 25% later in the day, or again, two weeks from now, or next year! I saw the eyelet set and am wondering about the possibilities.

poorpigling,

I think the circular attachment is at the top of the list. The only other fantastic attachment that I have is the overcast attachment for my Pfaff 1229 that works with the hemstitching plate. I use it a lot to cast an edge onto delicate fabric and haven't seen anything quite like it on anything else. My other machines went to my niece, my cousin, my son and our tai chi instructor (who refuses to accept payment for classes for our group). I was trying to clean up and clear out a bit thinking that my husband would do the same thing in the garage............ The plan is to watch for another sew only small Bernina that will use the same feet and attachments as the one I have. This way I'll be covered when the Pfaff, well, gag, sob, you know...... and I'll not have duplicate accessories to plunge through.

Thanks all.

------
I have no idea what Apple thought I was saying so be a Peach and credit anything bizarre to auto correct.

poorpigling


Texas USA
Member since 12/28/07
Posts: 11074
Skill: Advanced



In reply to a7yrstitch

Date: 7/29/11 9:13 PM

You could buy another Pfaff..

A back up pfaff..

a7yrstitch


Texas USA
Member since 4/1/08
Posts: 7420
Skill: Intermediate



In reply to poorpigling

Date: 7/29/11 10:21 PM

I did. 3 of my friends said they wanted me to teach them how to sew and I thought it would be so much easier for them if they could sit beside me on the same machine. So, I found another 1229. Two years after that they still had no time to get started. I have a wonderful cousin that was looking for a machine to start with. She now has a granddaughter and all of her little, very young nieces, are my little 2nd cousins who are a delight to sew for. So, the backup went to my cousin. Five of the little girls live within blocks of her and are at the house all the time. So, I know that they will eventually use that machine too. (Does PR allow transmission of damp dishtowel swats for being an instigator?)

I've been studying the Bernina online accessory and foot guide. And I got an email from the dealer about the new #47 Spanish Hem-Stitch Foot and Plate. The #47 is going to the top of the list. It's something that I've free handed in the past. This foot should be a joy to use.

Andye, I can check out G Street. We're due for an East Coast visit to our son soon. Thank you.

-- Edited on

7/30/11 0:23 AM

--

------
I have no idea what Apple thought I was saying so be a Peach and credit anything bizarre to auto correct.

andye

Virginia USA
Member since 5/9/09
Posts: 2065
Skill: Beginner



Date: 7/29/11 10:28 PM

G Street offers insane discounts... I think I got my walking foot for 65 dollars, thanks to the combination of a living social deal and a 30 percent off sale.

-- Edited on

7/29/11 10:29 PM

--

------
Bernina B330
Feet: 1,2,3,3A,4,5,7,8,10,13,16,18,20, 29,32,35,37,50,64,70,71,82,85,86, 92



SewBusy63


Member since 12/10/07
Posts: 5890
Skill: Intermediate



In reply to a7yrstitch

1 member likes this.



Date: 7/30/11 8:55 AM

I would buy the new walking foot with 3 soles, the circular sewing attachment (although its not a big $ item). I saw the cutwork tool at a workshop and that would be on my list. Which sewing machine do you have? If it's the 830, then the mega hoop and jumbo hoop are a must if you don't already have them. Of course, buy stabilizer! Have fun shopping!!

------
💐Diana💐

The Amazing Bernina 720E 💝 1150MDA

✝The Lord is my Light and my Salvation: whom shall I fear? The Lord is the strength of my life; of whom shall I be afraid? Psalm 27:1✝


Patti B


Member since 9/29/02
Posts: 2661
Skill: Intermediate



Date: 7/30/11 10:45 AM

There are some cool new accessories, like the Spanish hemstitch thing. If you do machine embroidery and do not have the thread stand that attaches to your machine -- buy one. I leave it on my machine most of the time. The other new thing that has me interested is the free-arm extender for ME. If I've got it right, you can move the module farther from the machine and slip bags over the free-arm for embroidery. No more wrestling to turn things inside out! Have fun at the sale.

------
Patti

R-r-r-ripping my way to fitting success

Printable Version
* Advertising and soliciting is strictly prohibited on PatternReview.com. If you find a post which is not in agreement with our Terms and Conditions, please click on the Report Post button to report it.
Online Class
All About Buttons and Buttonholes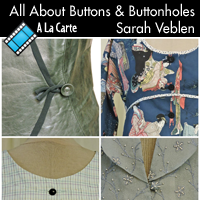 Online Class
Sew a Designer Unlined Jacket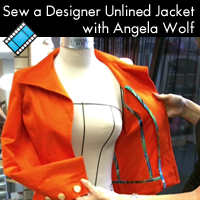 Vogue Patterns 1949

by: yummymummy...
Review
Grainline Studio 11003

by: catintheha...
Review
Petite Plus D202 DVD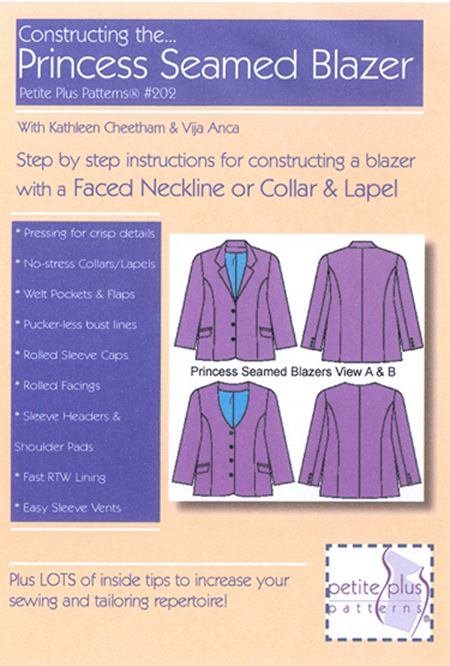 Pattern Details
Petite Plus 151 Pattern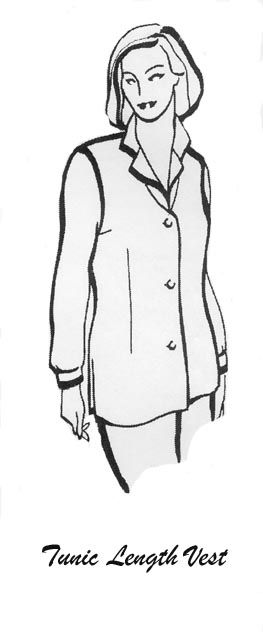 Pattern Details