clt3

Intermediate
OH USA
Member since 2/6/06
Posts: 984



Date: 8/12/11 3:28 PM

Looks like I'm facing this. My fingers have been numb since I had trigger thumb surgery in May. While I know I've had this for 25 years, I've never had unending continual numbness. The EMG test was bad, so the Dr. wants to fix it. My husband had it about 17 years ago and has a huge scar, now the doctor says it's only 1 1/4". Any experiences?
-- Edited on 8/12/11 3:29 PM --

------
Singer 66-16. Singer 600e, Kenmore 158.1913 , Viking 1100, Brother 4000D, Brother Quattro, Bernina 930, White 634DE,
Babylock Evolve, 2 Featherweights ,Pfaff Creative Performance,Janome Coverpro 1000CPX








poorpigling


Advanced
TX USA
Member since 12/28/07
Posts: 11066





In reply to clt3



Date: 8/12/11 4:03 PM


I am sorry you are going thru this.. I am guessing the newest surgery techniques are less invasive.. Ask your doctor for more details until you feel comfortable with the decision.
I rested my elbow on the computer table for so long in one place that my little finger and my ring finger went numb on me.. So that when I typed I could press down on the Cap key.. but releasing it was a problem.. it just didn't come naturally and I would think it was released when it was not. Poor GL and the gals in the chat room got yelled at a LOT.. lol because of that. It took several weeks of staying off that elbow for the nerves etc to restore themselves.. and even now if I forget and use that elbow to rest on the desk.. it comes back quickly.
Your post will remind me to stay off it or I may have a bigger problem.



m/m


Intermediate
NJ USA
Member since 4/4/05
Posts: 402



Date: 8/12/11 5:14 PM

I'd say to get a second opinion re the diagnosis and treatment. Although computer-related problems are common, the causes are often misdiagnosed and carpal tunnel is the most common layman's term used and the most common wrong diagnosis.

You might look for a doctor who specializes in treating musicians because they often have repetitive motion injuries and the causes can vary a great deal. If you're very flexible that can contribute to many problems with very different specific causes but symptoms similar to carpal tunnel. Also I'd want a second opinion before additional surgeries to try to correct problems that appeared after the first operation.

Take a look at You: The Smart Patient (one of the first "You: ..." books by Dr Oz and very good and helpful in spite of the low humor) for questions to ask any doctor and how to find a good doctor and also at Dr Emil Pascarelli's books about repetitive motion injuries for additional information. Some ergonomists say that he was the best doctor for treating repetitive motion injuries (he's retired now).

It's really important to tell a doctor exactly which fingers are numb - little finger and ring finger numbness has a different cause than numbness in the thumb or index finger.

Don't rush into surgery, especially by the same doctor who did the initial surgery but also don't let it go too long because you can easily develop permanent problems.

Perhaps a teaching hospital would be a good place to go for a second opinion.

Best of luck.

misschris

AUSTRALIA
Member since 2/3/06
Posts: 1546





In reply to clt3



Date: 8/12/11 7:36 PM

My daughter's recently had both wrists done by a neurologist who specialises in carpal tunnel. Her incisions were done in the creases of the hand (if you bring your thumb and little finger together it's the crease that forms in the centre going down to the wrist). They are about 3-4 cm long and after 8 weeks, the scar from the first surgery has faded to a deep pink that's not obvious at all. The second scar (4 weeks old) is still fading.

She elected to stay awake (a relaxant and local anaesthetic) for both ops, so was only in hospital for a few hours each time. Pain for a few days (analgesics 4 times a day) and then some discomfort for a few more days. Her hands are still a little weak but improving - squeezing and twisting at the same time is still difficult, but she's back at work - spends all day on the computer- and doing fine. She was driving (short trips) after 5 days.

The biggest thing for her is not waking every night with excruciating pain in both hands.

------
chris

Melbourne


Invisigal

Intermediate
Member since 11/7/09
Posts: 625





In reply to clt3



Date: 8/12/11 8:16 PM

I'm sorry you're dealing with this. I had the surgery done, but my result wasn't what I was hoping for. It made a difference, but it didn't fix it. The recovery was a lot worse than I was expecting, much more difficult than some abdominal surgery I had. That was a few years ago and it still flares up. I could never go back to my original job or sew as much as I'd like, etc. I would definitely get some second opinions and look into some other therapies. I think some studies show that the surgical results are not as positive as the surgeons would have you believe, statistically speaking.

Franksdottir


Advanced Beginner
Member since 4/25/08
Posts: 3253





In reply to clt3



Date: 8/12/11 10:02 PM

I am NOT telling you not to follow doctor's orders, I am not a doctor and I hate medical stuff.

However, some years ago I was in a very bad position with my right hand and wrist. I had hyperextension of my right middle-finger, numbness in my hand and wrist, pain in my hand and wrist, and pain in the knuckles. I have tendonitis in my right wrist and my hand especially.

First thing, I taught myself to mouse with my left hand. I am very right-handed, so it took a while, but I learned. I now do all of my mousing with my left hand as quickly as I ever did with the right, and I don't have the bad habit I had with my right of leaning on the wrist, etc.

The doctor wanted me to have hand surgery. I did not want to have hand surgery. So, I tried acupuncture figuring that it is non-invasive, and if it didn't work I could have the surgery. Acupuncture helped me a LOT. I tend to be skeptical of alternative medicines and would never have predicted that it could be so helpful. My husband also had it for his knees and it helped him too.

I do take precautions with my right hand. I do not, for example, peel potatoes. That motion, combined with having to hold the peeler, will do in my hand in ten strokes. DH or DS peel potatoes, or I boil them in their jackets and peel them later. I type rather than write letters. For whatever reason, I can do embroidery, knit and crochet without much trouble, but if my hand hurts I stop for the moment.

The only medical intervention which I have had on my hand or wrist since 1996 when I started acupuncture is the hand doctor gave me an injection of cortisone in my right hyperextended middle-finger. (And OMG, does that hurt, and I had to pretend it didn't because I had my six-year-old with me and he was always so sensitive.)

So, my suggestion is to try acupuncture before you have surgery. The needles do not hurt (and we sew anyway, we have all been pricked by needles), and they use brand-new needles each time so you don't have to worry about blood-borne diseases. It is very relaxing, and your whole body feels good afterwards. If it doesn't help you, you can always have surgery later. If it does help, then Bob's your uncle.

------
Barb

a7yrstitch


Intermediate
TX USA
Member since 4/1/08
Posts: 5829





In reply to clt3



Date: 8/13/11 0:11 AM

Outdated post
-- Edited on 9/17/12 11:58 PM --

------
I have no idea what Apple thought I was saying so be a Peach and credit anything bizarre to auto correct.

Mrs.Moos


Intermediate
Member since 11/5/02
Posts: 2480



Date: 8/13/11 1:53 AM

I have had 3 surgeries --2 on the left and one on the right.Workman's comp. I have to say my hands are a little better--I can sleep at night. The two middle fingers of each hand are numb.Lots of broken glassware because my brain is saying "we are holding a glass" but my hand is saying "Wha? Huh? What was that?" If I had it to do over aghin I would not let the last doctor that I had do any surgeries and I would try anything such as acupuncture before submitting to any surgery. Surgery on your hands is not fun--especially if you are right or left handed. Doing simple things is horrible, hair, makeup, "personal care"
I would suggest try to avoid surgery


------
Babylock Spirit, Brother ULT 2002D, Janome 6500P, Janome 1600P-DB, Babylock Eclipse SX, Juki MO654DE, Janome Coverpro 1000CPX, Singer 15-91

Silknmore


Advanced
WI USA
Member since 9/30/06
Posts: 295



Date: 8/13/11 8:49 AM

One more opinion from personal experience. I had surgery on both hands six years ago and I waited too long to have the surgery as the feeling to the tip of my middle finger did not return. However the pain and nighttime tingling or parasthesia is gone. I still drop things all the time which likely means there is some nerve damage - or I'm a klutz.

The problem is that you can only have one surgery at a time - I had them two weeks apart and was off work for 4 weeks total. The scar is in the fold of my hand and nearly invisible.

Recommendations - I would definitely recommend a hand surgeon and there are lots of them around. They are either orthopedists or plastic surgeons who do an additional training in hand surgery.

Good luck on this one,
Annette

------
Silknmore
http://fabricateandmira.wordpress.com/

JTink


Intermediate
Member since 4/20/08
Posts: 6007



Date: 8/13/11 9:14 AM

I have heard pros and cons for this type of surgery. A friend of mine(who is a nurse)recently had hers done. She had gotten to the point, she couldn't even pick up a piece of paper. She has had complete success. Come to find out, my husband had the same doc do his trigger finger surgery. He had success as well. I guess the best thing to do, is to start asking other folks in your area. Next time you are in the fabric store or the grocery store, strike up a conversation. I do it all the time Ask the ladies behind the cutting table. Someone is gonna know someone who has had this surgery and they will be able to tell you if they did well or not, then you can find out who their doc was. Just two days ago, I ran in to a lady I only see at the fabric store. I had just come from the podiatrist. She started telling me all about her foot problems AND her carpal tunnel sugeries. I agree with the other posters, surgery has come a long way. My sister had both knees replaced about 7 years ago. She did great. Just 7 years later, the procedure and rehab are much improved. I think, bottom line, if you can find a doc you are comfortable with, the only question you have to ask yourself is "is my quality of life what I want it to be, right now"? Good Luck and keep us posted on what you decide to do
Printable Version
* Advertising and soliciting is strictly prohibited on PatternReview.com. If you find a post which is not in agreement with our Terms and Conditions, please click on the Report Post button to report it.
Break your Serger Out of the Box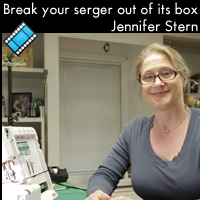 Fun with Fitting - BODICE w Darts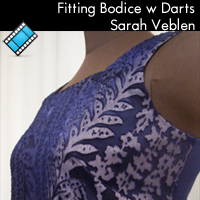 Ottobre Design Magazine 03-2011-26

by: kidmd
Review
Contest Mini Wardrobe Contest

by: j Renee De...
Review
10 inch Serrated Edge Shears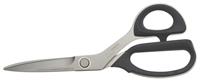 Buy Now
Victory Hazel Paper Pattern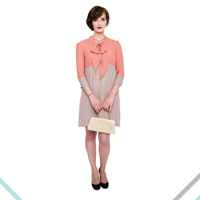 Buy Now