Canadian Jane


Advanced Beginner
Alberta CANADA
Member since 10/30/10
Posts: 2118



Date: 8/21/11 12:36 PM

Trying to decide if I go Bernina if I need the BSR.

I have never done FMQ but I am getting interested in trying it and perhaps thread painting.

The value of the BSR where I live is about $1,000 if you don't buy it with the machine. With the machine purchase it is roughly about $400.

Is the BSR something that once you have it you keep using it - or do you eventually just get the hang of it and don't use it anymore? I tried to search for reviews on the BSR and could not find any.

Are there other Stitch Regulators coming on the market that are as good - or better - and not as expensive?

Thanks so much for any feedback.
-- Edited on 8/21/11 12:38 PM --

Artsewer

Intermediate
Member since 3/2/11
Posts: 1911



Date: 8/21/11 12:38 PM

If other stitch regulators come out, they will be for other machines, not bernina.


------
Bernina 780, 635E, 1630
Serger 1100DC

Maia B


Advanced Beginner
Illinois USA
Member since 10/27/10
Posts: 4798



Date: 8/21/11 12:45 PM

There are stitch regulators for frame-mounted machines, but not for other domestic machines, afaik. I'm just beginning to *try* FMQ, and I suck less with the BSR. I hope iSewQuiltart comments on this for you. I do see the BSRs for sale on SewItsForSale for $400-500, so if you wanted to add it later, you don't necessarily have to pay the price for new. At that point, you could hopefully borrow one to see if it's enough of a help to be worth the expense.

------
🌸 Plenty of machines, mostly Berninas 🌸

andye

Beginner
Virginia USA
Member since 5/9/09
Posts: 1909



Date: 8/21/11 1:13 PM

Try searching the boards for Fabric Mover which could be used for Husvarna and Pfaff machines. There was also something called the fab-u-motion.

But when they came out, these were pretty expensive--on par with the BSR. They didn't sell all that well, and were heavily discounted.

The BSR is patented, so that prevents other manufacturers from bringing similar products to market.

------
Bernina B330
Feet: 1,2,3,3A,4,5,7,8,10,13,16,18,20, 29,32,35,37,50,64,70,71,82,85,86, 92



SouthernStitch


Intermediate
Member since 8/24/02
Posts: 10447



Date: 8/21/11 3:19 PM

I love the BSR. It operates in two modes, so you can choose which you like better - letting you move the fabric which engages it, or using the presser foot.
I highly recommend it - and yes, you can put a shout out on sewitsforsale, and you might get some bites, or just be patient.
Though I prefer using the NON foot pedal mode, I find that I tended to make it go too fast, and my machine and table would shake. So, I found I needed to use the foot pedal, and just go at a slower consistent speed, which apparently I am better at with my feet than with my hands.

------
Bernina 780, and 530
Juki TL2010
Babylock Evolution
Singer 403a

When life gives you green velvet curtains, make a green velvet dress.

annenet


Advanced
USA
Member since 8/2/03
Posts: 2449



Date: 8/21/11 4:06 PM

No way I can get free motion without the BSR - I got it free with the purchase with my machine at the time but I totally endorse getting it. They do show up on ebay at times for less.

------
So many projects, not enough time
At my house in VA:
Bernina 1010, Activa 220, B580, B780
Singer 201-2, 221, Bernina Serger 1300MDC, BL Enlighten, BL Sashiko, BL Cover Stitch, Consew 75T

At my Lake House in PA:
Bernina Artista 165E, Singer 503A. Bernina Serger 1100d

http://sewingtechie.blogspot.com/

ilesliemy

Intermediate
Texas USA
Member since 2/25/05
Posts: 983



Date: 8/21/11 4:21 PM

I was already experienced at FMQ so I felt like the BSR came between my and what I was doing. It was jerky where I was smooth and it had a different sound. Apparently I depended on the sound as a cue that my speed and my hands were in sync and the BSR took that away. I am a little faster also. You need to try it but in any case you need practice. It doesn't just happen.
Leslie



------
Bernina Gal

clr56

Advanced Beginner
Ohio USA
Member since 9/12/07
Posts: 142



Date: 8/21/11 6:01 PM

I have the BSR. It was part of the package when I purchased my Artista 630. I am not an experienced quilter and never made a project using FMQ before my BSR. For me, it has allowed me to make a project with nice results given my sewing skills. I do not quilt often, but I am glad I have it.

PortlandMaine


Advanced Beginner
Maine USA
Member since 1/29/11
Posts: 2275

2 members like this.




Date: 8/21/11 6:24 PM

Hey - I do lots of free motion work and feel like I learned pretty fast once I let myself fail a few times.

I only started sewing in December of '10 and as soon as I saw what people can do with thread painting I really was interested in it -- forgetting that I have never been able to draw a thing in my life despite the fact that Ive taken art drawing class's over and over -- I was dissapointed at first because I could not get the results I saw others getting - but, the fact is - I cant draw.

I love free motion squiggles, blocks, circles, waves, clouds, mirror, words, hearts, smilys, -- I love the colors that I can add in quilting - My machine harp is about 6 inches and I can do a queen size quilt pretty easy. I dont have BSR and feel like it took me only a few real horrid projects to get the feeling of it.. I like the way it still feels like I get better at it all the time - the stitches look fine without the BSR - for me, its the patterns that I mess up -- When I shop for Bernina - I dont think I need the BSR -

Chances are - you have the QE4.0 - right? Drop the feed dogs and mess with free motion on it and see what you think - the only thing I can think of that might be nice with BSR is that it can do a reliable zig-zag in free motion that might be nice for applique --- Im not fussy about perfect stitch on applique - but with BSR if I were fussy that might be nice.

I like lots of the you tube videos about different free motion parrters -- there is a girl who does them - she has great skill.







------
Quilting up a storm!


andye

Beginner
Virginia USA
Member since 5/9/09
Posts: 1909

1 member likes this.




Date: 8/21/11 7:37 PM

Quote:
t? Drop the feed dogs and mess with free motion on it and see what you think - the only thing I can think of that might be nice with BSR is that it can do a reliable zig-zag in free motion that might be nice for applique --- Im not fussy about perfect stitch on applique - but with BSR if I were fussy that might be nice.



If you're using a Aurora, the BSR can only do straight stitch, not zigzag

Here are some pictures that might explain what the (straight stitch) BSR can do. The 5 series can use the BSR with a zigzag stitch, as can the artistas and 8 series.

------
Bernina B330
Feet: 1,2,3,3A,4,5,7,8,10,13,16,18,20, 29,32,35,37,50,64,70,71,82,85,86, 92


Printable Version
* Advertising and soliciting is strictly prohibited on PatternReview.com. If you find a post which is not in agreement with our Terms and Conditions, please click on the Report Post button to report it.
Put it on the Bias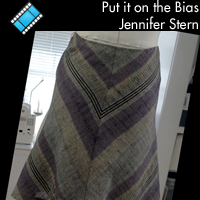 Serging Ahead with your 5 Thread Serger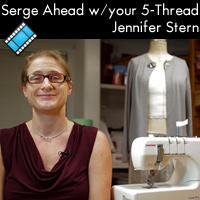 Kwik Sew 3371

by: maenad
Review
THE BASIC SLEEVE, a CD book by Kenneth King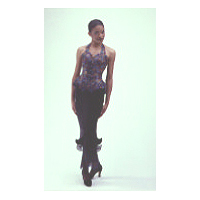 Buy Now
SewBaby The Sleeve Saver Bib Pattern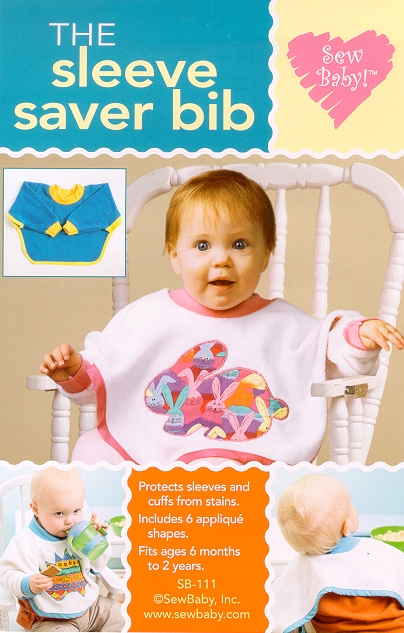 Buy Now
Vogue Patterns 8795

by: Mahogany S...
Review