Canadian Jane


Advanced Beginner
Alberta CANADA
Member since 10/30/10
Posts: 1940





Date: 8/21/11 12:36 PM

Trying to decide if I go Bernina if I need the BSR.

I have never done FMQ but I am getting interested in trying it and perhaps thread painting.

The value of the BSR where I live is about $1,000 if you don't buy it with the machine. With the machine purchase it is roughly about $400.

Is the BSR something that once you have it you keep using it - or do you eventually just get the hang of it and don't use it anymore? I tried to search for reviews on the BSR and could not find any.

Are there other Stitch Regulators coming on the market that are as good - or better - and not as expensive?

Thanks so much for any feedback.
-- Edited on 8/21/11 12:38 PM --

Artsewer

Intermediate
Member since 3/2/11
Posts: 1803



Date: 8/21/11 12:38 PM

If other stitch regulators come out, they will be for other machines, not bernina.


------
Bernina 750Q, 635E, 380, 1630
Serger 1100DC

Maia B


Advanced Beginner
Illinois USA
Member since 10/27/10
Posts: 4699



Date: 8/21/11 12:45 PM

There are stitch regulators for frame-mounted machines, but not for other domestic machines, afaik. I'm just beginning to *try* FMQ, and I suck less with the BSR. I hope iSewQuiltart comments on this for you. I do see the BSRs for sale on SewItsForSale for $400-500, so if you wanted to add it later, you don't necessarily have to pay the price for new. At that point, you could hopefully borrow one to see if it's enough of a help to be worth the expense.

------
🌸 Plenty of machines, mostly Berninas 🌸

andye

Beginner
Virginia USA
Member since 5/9/09
Posts: 1885



Date: 8/21/11 1:13 PM

Try searching the boards for Fabric Mover which could be used for Husvarna and Pfaff machines. There was also something called the fab-u-motion.

But when they came out, these were pretty expensive--on par with the BSR. They didn't sell all that well, and were heavily discounted.

The BSR is patented, so that prevents other manufacturers from bringing similar products to market.

------
Bernina B330
Feet: 1,2,3,3A,4,5,7,8,10,13,16,18,20, 29,32,35,37,50,64,70,71,82,85,86, 92



SouthernStitch


Intermediate
Member since 8/24/02
Posts: 10220



Date: 8/21/11 3:19 PM

I love the BSR. It operates in two modes, so you can choose which you like better - letting you move the fabric which engages it, or using the presser foot.
I highly recommend it - and yes, you can put a shout out on sewitsforsale, and you might get some bites, or just be patient.
Though I prefer using the NON foot pedal mode, I find that I tended to make it go too fast, and my machine and table would shake. So, I found I needed to use the foot pedal, and just go at a slower consistent speed, which apparently I am better at with my feet than with my hands.

------
Bernina 780, and 530
Juki TL2010
Babylock Evolution
Singer 403a

When life gives you green velvet curtains, make a green velvet dress.

annenet


Advanced
USA
Member since 8/2/03
Posts: 2098



Date: 8/21/11 4:06 PM

No way I can get free motion without the BSR - I got it free with the purchase with my machine at the time but I totally endorse getting it. They do show up on ebay at times for less.

------
So many projects, not enough time
At my house in VA:
Bernina 1010, Activa 220, B580, B780
Singer 201-2, 221, Bernina Serger 1300MDC, BL Enlighten, BL Sashiko, BL Cover Stitch, Consew 75T

At my Lake House in PA:
Bernina Artista 165E, Singer 503A. Bernina Serger 1100d

http://sewingtechie.blogspot.com/

ilesliemy

Intermediate
Texas USA
Member since 2/25/05
Posts: 951



Date: 8/21/11 4:21 PM

I was already experienced at FMQ so I felt like the BSR came between my and what I was doing. It was jerky where I was smooth and it had a different sound. Apparently I depended on the sound as a cue that my speed and my hands were in sync and the BSR took that away. I am a little faster also. You need to try it but in any case you need practice. It doesn't just happen.
Leslie



------
Bernina Gal

clr56

Advanced Beginner
Ohio USA
Member since 9/12/07
Posts: 135



Date: 8/21/11 6:01 PM

I have the BSR. It was part of the package when I purchased my Artista 630. I am not an experienced quilter and never made a project using FMQ before my BSR. For me, it has allowed me to make a project with nice results given my sewing skills. I do not quilt often, but I am glad I have it.

PortlandMaine


Advanced Beginner
Maine USA
Member since 1/29/11
Posts: 2238

2 members like this.




Date: 8/21/11 6:24 PM

Hey - I do lots of free motion work and feel like I learned pretty fast once I let myself fail a few times.

I only started sewing in December of '10 and as soon as I saw what people can do with thread painting I really was interested in it -- forgetting that I have never been able to draw a thing in my life despite the fact that Ive taken art drawing class's over and over -- I was dissapointed at first because I could not get the results I saw others getting - but, the fact is - I cant draw.

I love free motion squiggles, blocks, circles, waves, clouds, mirror, words, hearts, smilys, -- I love the colors that I can add in quilting - My machine harp is about 6 inches and I can do a queen size quilt pretty easy. I dont have BSR and feel like it took me only a few real horrid projects to get the feeling of it.. I like the way it still feels like I get better at it all the time - the stitches look fine without the BSR - for me, its the patterns that I mess up -- When I shop for Bernina - I dont think I need the BSR -

Chances are - you have the QE4.0 - right? Drop the feed dogs and mess with free motion on it and see what you think - the only thing I can think of that might be nice with BSR is that it can do a reliable zig-zag in free motion that might be nice for applique --- Im not fussy about perfect stitch on applique - but with BSR if I were fussy that might be nice.

I like lots of the you tube videos about different free motion parrters -- there is a girl who does them - she has great skill.







------
Quilting up a storm!


andye

Beginner
Virginia USA
Member since 5/9/09
Posts: 1885

1 member likes this.




Date: 8/21/11 7:37 PM

Quote:
t? Drop the feed dogs and mess with free motion on it and see what you think - the only thing I can think of that might be nice with BSR is that it can do a reliable zig-zag in free motion that might be nice for applique --- Im not fussy about perfect stitch on applique - but with BSR if I were fussy that might be nice.



If you're using a Aurora, the BSR can only do straight stitch, not zigzag

Here are some pictures that might explain what the (straight stitch) BSR can do. The 5 series can use the BSR with a zigzag stitch, as can the artistas and 8 series.

------
Bernina B330
Feet: 1,2,3,3A,4,5,7,8,10,13,16,18,20, 29,32,35,37,50,64,70,71,82,85,86, 92


Printable Version
* Advertising and soliciting is strictly prohibited on PatternReview.com. If you find a post which is not in agreement with our Terms and Conditions, please click on the Report Post button to report it.
The Contemporary Couture Jacket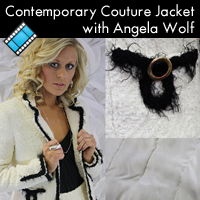 Blueprints to Blue Jeans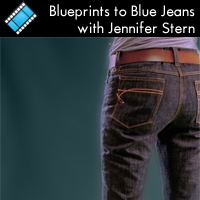 McCall's 5673J

by: AlyssaJS
Review
Sewn Square One Go Anywhere Dress Pattern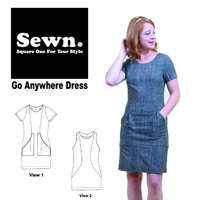 Buy Now
Jamie Christina Abbey Coat Pattern (JC314AC)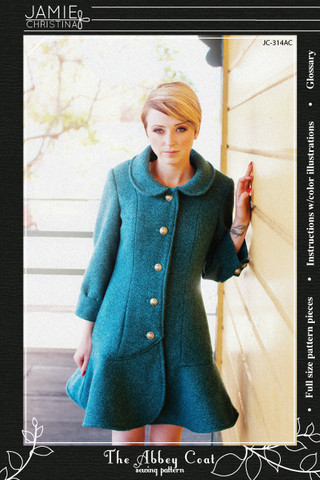 Buy Now
Colette Patterns Pastille

by: rosiewedne...
Review