Warbler


Member since 4/15/07
Posts: 4426
Skill: Advanced



Date: 9/20/11 8:57 PM

I have gone around on this one and I am not satisfied... What I mean is I have used starch various ways and I find it tedious at best. I am interested in how you starch your quilters cotton?

I have used spray starch at my pressing table fabric once my fabric is washed and ready to store... I stopped this practice because I heard it makes your fabric more susceptible to moths and other pests that feast on starch. I have also starched my blocks as I sew them but very tedious. Now I am starching before I cut and sew but I still find it annoying. The only method I have not tried is starch bath because I do not have a good recipe to starch my fabric in bulk. If I buy yardage I only starch what I need and not the whole 2-3 yards. If I am cutting a project that uses Fat Quarters I starch the whole piece but this slows down my cutting process and again is very annoying. I love how starch keeps the blocks neat... I think it's easier to piece starched fabric but I am about to give up!

------
Janome MC6600 Bernina 240 Juki MO735 Singer 201-2 Singer 221-1

margk


Australia
Member since 6/10/08
Posts: 1670
Skill: Intermediate



In reply to Warbler

Date: 9/20/11 10:35 PM

As I was reading your post, I was asking why do you want to starch it? You answered that question at the end. But I am no help because I don't starch my quilting fabrics. Sorry.

I would be interested to know how many other people do.

------
Marg
Tamworth NSW Australia Bernina 1130, Bernina 810B Babylock Imagine Wave Elna 614DE Janome Coverpro 1000 CPX

Jennifer Hill


Alberta CANADA
Member since 4/11/02
Posts: 1507
Skill: Advanced



Date: 9/20/11 10:42 PM

I only starch when I know I will be doing a lot of bias cuts, for example when strip piecing Lone Stars. I used to buy liquid starch and dilute it, but my supermarket doesn't carry it anymore. So I make my own:

In a large bowl or pot, stir 1/2 cup of corn starch into 1 cup of cold water. Stir in boiling water (2 quarts for a heavy solution; 4 quarts for medium and 6 quarts for a light solution). You can scale down this recipe if it is too much for you. I use a pump spray bottle, and really let the solution soak in, or almost dry it, before ironing.

Yes, it can be a pain, but I only starch when I really need to. Otherwise, I usually use unwashed quilting fabric, because the manufacturing finishes make the fabrics firm and stable.

Jennifer in Calgary

CM_Sews

USA
Member since 9/18/04
Posts: 2046
Skill: Intermediate

2 members like this.




Date: 9/20/11 11:41 PM

I've experimented with starching quilting fabrics. I've watched some of

Sharon Schamber's Free Videos

about basting and machine quilting. She uses a starch a LOT. She recommends starching the quilt back for machine quilting; she says you can avoid puckers if the quilt back is starched. I've tried it; she's right. I don't starch all the time. If I'm working with especially "floppy" fabric, starching can really help.

I don't use canned aerosol spray starch; I dilute liquid starch and put it into a plastic spray bottle. I don't starch anything until I'm ready to use it in a project. I don't even PRESS anything (unstarched) until I'm ready to use it in a project. I wash, machine dry, and remove the fabric when it's just dry and shake it out and fold it so that it's as flat as I can get it, then store it. I press it (starch or no starch) when I'm ready to use it.

Liquid starch is easy to dilute and you can make it as "strong" as you want; the "recipe" is on the bottle. (StaFlo and Niagara are brands I Googled. I think I have an ancient bottle of Vano liquid starch; I'm not even sure they sell this anymore; can't find it via Google!). I spray the entire piece of fabric that I'm going press/starch so it's fairly damp, then I fold the entire piece of fabric into a small "package" and let it sit for 20 or 30 minutes. This allows the starch and the "dampness" to evenly soak into the fabric and deep into the fibers; the starch is not sitting on the surface of the fabric. Then it's easier to iron the entire piece of quilting fabric all at once and I get a better result. With fat quarters, I spray one, then stack another one on top and spray, stack, spray, etc. and let the whole stack sit and soak before I press.

There are multiple recipes on the internet for making your own spray starch - 1 Tbsp corn starch in a pint of cool water seems to be the most popular one. Shake like crazy before you use it - it should look milky.

Back when dinosaurs roamed the earth, I learned to iron in the era before permanent press and wash and wear fabrics. I spent many hours as a girl ironing clothes.

Everything

had to be ironed and most garments were starched. My mother added a starch to the last rinse in the washing machine, then dried the clothes. If you were going to iron them right away, you partially dried them until they were damp, then ironed them. However, you could dry them completely (they were kind of crispy), then dampen (and let them sit and soak - very important!!) at your convenience later, then THEN iron them.

The starch came as a powder in a box. I can remember my mother boiling it on the stove and then dumping the boiled starch into the washing machine on the last rinse. Like

Argo Laundry Starch (Lehman's)

, although the instructions on the Details tab don't say anything about using in the washing machine. It was a Big Deal when Mom could buy No Boil Starch, although you still had to mix it with water before you dumped it into the rinse cycle.

Peal Starch seems to be a modern equivalent for use in the washing machine:

Peal Starch web site

. Their

video

says you can add it to the rinse, dry the clothes, and then steam iron them. I may have to try this product!

CMC

-- Edited on

9/20/11 11:44 PM

--

-- Edited on

9/21/11 7:27 AM

--

a7yrstitch


Texas USA
Member since 4/1/08
Posts: 7420
Skill: Intermediate



In reply to CM_Sews

Date: 9/21/11 0:19 AM

Um, yeah, CM, I was back there roaming the earth and ironing everything back when you were. This is why I could win a game show based on tv show theme songs and commercial jingles. Bet you ironed those polka dots that could make you blind too. Mom taught me to use canned starch. I cleaned house for my middle school English teacher and she taught me to use the mix, spray all of the clothes and put them in the deep freeze and pull them back out as I ironed them. One good thing about using the mix and spraying (or dunking) at the counter was not getting any spray starch on the floor. Now I lay a sheet on the floor if I'm doing any amount of starch spraying at the ironing board.

I was taught not to store starched items for any length of time and not to store starched with unstarched. Do you suppose a starched fabric could be stored longer in an air tight bin?

So for those of you that starch, gel, or use diluted white glue (that was for the edges of unmanageable knits), how does that affect your electronic machines? I'm fine with trying it on my mechanical, I know I can get that really clean. Has anyone tried this on their newer electronic machines? Any problem with things gumming up? Any special cleaning recommendations for our delicate and pampered newer machines after using starched, gelled and glued fabrics?

Thanks.

------
I have no idea what Apple thought I was saying so be a Peach and credit anything bizarre to auto correct.

TessKwiltz


Texas USA
Member since 9/21/07
Posts: 1647
Skill: Intermediate



Date: 9/21/11 9:29 AM

I don't do any ironing until I'm ready to cut - I always have to press it again when I cut anyway to get the fold lines out. Washed yardage gets hung on a drying rack until cool then folded and put away.

When I'm ready to cut, I cut off a bit more than I'm going to need, in chunks that are easy to press, then I spray everything and press. I do mostly scrappy work so other than quilt backs I rarely use more than a half yard at a time. I can't say that it takes any more time than just pressing. I use Mary Ellen's Best Press for piecing, just because my work tends to sit around awhile and I don't want any critters munching on the starch.

I do use starch for quilt backs, though, it really seems to help things slide around for free motion quilting.

------
Tess

"I am a degenerate art supply junkie" - Jane Davenport

kath210

Member since 5/11/09
Posts: 288



Date: 9/21/11 1:11 PM

I love starch as it makes for a better productr in the end; it keeps things accurate.

Hoever, I used to make my own and use a spray bottle, but every spray bottle had an uneven spray, soaking some parts of the fabric and little to none elsewhere. So I began buying the already-in-a-spray-can.

I prefered making my own...anyone have tips about finding a good, even-spray bottle?

PattiAnnJ


Ohio USA
Member since 12/3/06
Posts: 9158
Skill: Advanced



In reply to Warbler

Date: 9/21/11 3:31 PM

Use fabric sizing to avoid the munch-bunch insects.

------
OLD CHINESE PROVERB: I HEAR & I FORGET; I SEE & I REMEMBER; I DO & I UNDERSTAND.


CM_Sews

USA
Member since 9/18/04
Posts: 2046
Skill: Intermediate



In reply to kath210

Date: 9/21/11 4:52 PM

Regarding spray bottles: The best ones I've found (for various purposes around the house) are the ones I've purchased where professional janitorial supplies are sold. Smart & Final is one place; I've also purchased cleaning products and bottles from a janitorial supply business. Expect to pay a bit more than a couple of dollars for a bottle.

It may be the nature of starch to gum up any spray bottle, however.

More about ironing in the days of dinosaurs and starching quilting cotton today:

A rotary ironer (also called a mangle) would make pressing and starching quilting cotton a breeze.

Ironrite

was considered the "Cadillac" of ironers (manufactured from the 1920s until 1961, although unsold new inventory was still being sold into the 1980s).

Pfaff

and

Miele

still manufacture and sell a similar product (price approx $2000). Apparently, these are more popular in Europe and the UK than in the US. If you use table linens a lot, this is the easiest way to press them. It would be perfect for starching yards and yards of quilting cotton quickly.

The Ironrites were built to last and there is a lively market for vintage Ironrites today. People restore them and use them. Prices seem to be in the $200 - $500 range (although I do see one on eBay for $55 - local pickup in Willow Springs, Missouri).

Here's a two part sales and instructional video (1946) for Ironrite. Explains exactly how to use it (very interesting), and the sales pitch is a riot -- the implication that an Ironrite will keep you young and sexy has no subtlety at all.

However, I lust for one of these to use to iron and starch 7 yards of quilt backing at once, for example. I could put the starch on really thick, and iron it up quick. If it will keep me young and sexy, too, all the better.

Making a New Day out of Tuesday, Part 1 Making a New Day out of Tuesday, Part 2

CMC

Sept. 22, 2011-- Edited to add: Further web surfing indicates that Ironrite ironers can be had for less than $200, depending on how much restoration you want to do and/or how badly someone wants one of these large machines out of their garage. Note also that many other brands were on the market (Conlon, Sears, Bentex, Thor, General Electric, etc., etc.), and those also show up on Craigslist and various auction sites. These are mechanically simple machines: a heating element, a thermostat, a motor and some switches. Refurbishing appears to be (relatively) simple. Various online sources of advice are available, for example:

The Mighty Ironrite

. Enjoy.

-- Edited on

9/22/11 3:33 PM

--

aslinnd


New South Wales Australia
Member since 5/28/07
Posts: 1446
Skill: Advanced Beginner



Date: 9/21/11 5:56 PM

oh - l loved that commercial, its like becoming an angry ugly housewife was a threat to the family unit and the american way of life only the escape from domestic drudgery could save you.

I feel very slack I starch only fabrics I know I will have trouble with before cutting and only with spray starch.
Printable Version
* Advertising and soliciting is strictly prohibited on PatternReview.com. If you find a post which is not in agreement with our Terms and Conditions, please click on the Report Post button to report it.
Online Class
Understanding Interfacings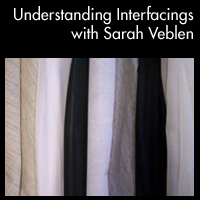 Online Class
Beginners Guide to Dyeing Fabrics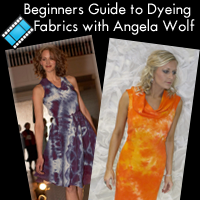 Butterick 4790

by: manybellsd...
Review
You Sew Girl Zip Away Shopping Bag Pattern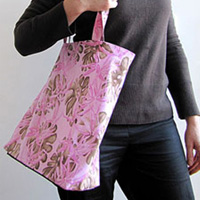 Pattern Details
Fit For Art Tabula Rasa-Swing Variations Expansion Pack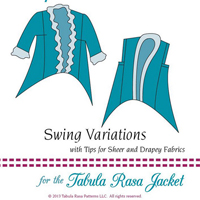 Pattern Details
StyleArc Rosie Top

by: Cashmerett...
Review