lakaribane


Haiti
Member since 7/23/07
Posts: 3508
Skill: Advanced Beginner
Body Type:




Date: 9/21/11 5:11 PM

Squirellypoo pointed out in a recent

review of the September issue

that there are NEW patterns available for free download on the site.

So, here they are, for those who are interested:

Molde vestido de mang 3/4 com transparencia

Size 48 (approx btw Burda 46-48)

molde vestido sem manga preto

Size 42 (approx btw Burda 40-42)

molde vestido longo de festa de um ombro sÚ

Size 38 (approx btw Burda 36-38)

molde vestido em camada com transparencia

Size 38 (approx btw Burda 36-38)

I don't work for them but I have a very atavistic response to the word

free

Oh, and you can compare your measurements to the

size chart in cms

------
Morphology: Petite at 1m53 (5'), Burda size altered 19 or altered 38, Big 4 size 10 or 12 depending on ease;
Alterations: Petite, Narrow Shoulders, Slim Arms, Narrow waist, Increase Back Crotch Depth. Considering: Forward Neck/Rounded Upper Back, Slight Swayback;
Style: Feminine, Colorful, Fitted, Clean lines;
Favorite Garment type: Dress;
Favorite Colors: Purple, Navy, Brown, Shocking Pink, Coral, Aqua;
Favorite Fibers, Weaves or Patterns: Cotton, Linen, Cotton Silk blend, Seersucker, Swiss Dot, Lawn, Denim, Stripes, Chevron, Window pane Plaid, Bias;
Blog : http://fashionmate.blogspot.com
Pinterest : http://pinterest.com/lakaribane/

LauraTS


California USA
Member since 7/10/06
Posts: 2258
Skill: Advanced Beginner



Date: 9/21/11 5:17 PM

Thanks for posting these - these are a lot more elaborate than you usually get from free patterns!

------
I've moved! Visit my new sewing blog at http://chiralcraft.wordpress.com

Do you sew from KnipMode? Join us at http://groups.yahoo.com/group/knipmode_english/


lakaribane


Haiti
Member since 7/23/07
Posts: 3508
Skill: Advanced Beginner
Body Type:




Date: 5/10/12 12:41 PM

Ok, I'm keeping this thread alive and will update periodically.

They added three (3) more

FREE download patterns

to the page since my last post.

Talita Lima seamed dress, size 38 Cynthia Hayashi Batwing Sack Dress Special Occasion Dress, Size 52

The

knitting and crochet projects

look good to me too (bolero jacket, crochet dresses etc)

------
Morphology: Petite at 1m53 (5'), Burda size altered 19 or altered 38, Big 4 size 10 or 12 depending on ease;
Alterations: Petite, Narrow Shoulders, Slim Arms, Narrow waist, Increase Back Crotch Depth. Considering: Forward Neck/Rounded Upper Back, Slight Swayback;
Style: Feminine, Colorful, Fitted, Clean lines;
Favorite Garment type: Dress;
Favorite Colors: Purple, Navy, Brown, Shocking Pink, Coral, Aqua;
Favorite Fibers, Weaves or Patterns: Cotton, Linen, Cotton Silk blend, Seersucker, Swiss Dot, Lawn, Denim, Stripes, Chevron, Window pane Plaid, Bias;
Blog : http://fashionmate.blogspot.com
Pinterest : http://pinterest.com/lakaribane/

squirrellypoo


United Kingdom
Member since 3/27/05
Posts: 1801
Skill: Advanced



Date: 5/11/12 5:31 AM

Ooh thanks Arielle! I always forget to check their download page, except when they feature something in the magazine and say it's a download!

And FYI to others, if you like any of these free patterns, download them NOW, because they do periodically purge their download section and then they're gone!

------
www.fehrtrade.com

lakaribane


Haiti
Member since 7/23/07
Posts: 3508
Skill: Advanced Beginner
Body Type:




Date: 6/18/12 11:38 AM

They've added MEN'S PATTERNS this time:

Jaqueta de couro com ziper Blazer masculino com bolsos frontais

Unfortunately, I could not locate the Men's Size chart on the site. Maybe it's in one of the issues? I just started receiving a subscription from Manequim (I'll spare you the postal drama) so watch this space for an update later on.

Another thing to note: they rotate the downloads so if you see something you like, download it TODAY, ok?

------
Morphology: Petite at 1m53 (5'), Burda size altered 19 or altered 38, Big 4 size 10 or 12 depending on ease;
Alterations: Petite, Narrow Shoulders, Slim Arms, Narrow waist, Increase Back Crotch Depth. Considering: Forward Neck/Rounded Upper Back, Slight Swayback;
Style: Feminine, Colorful, Fitted, Clean lines;
Favorite Garment type: Dress;
Favorite Colors: Purple, Navy, Brown, Shocking Pink, Coral, Aqua;
Favorite Fibers, Weaves or Patterns: Cotton, Linen, Cotton Silk blend, Seersucker, Swiss Dot, Lawn, Denim, Stripes, Chevron, Window pane Plaid, Bias;
Blog : http://fashionmate.blogspot.com
Pinterest : http://pinterest.com/lakaribane/



Member since 12/31/69



In reply to lakaribane

Date: 6/18/12 12:18 PM

I know the drama you're talking about. I've been trying for 4 months to get them to charge my card, lol.

minggiddylooloo


Member since 5/17/05
Posts: 2687
Skill: Intermediate
Body Type:




Date: 6/18/12 12:26 PM

Thanks for posting this! I've been curious about getting a subscription for awhile but didn't know if I wanted to weave through all the steps. The online freebies are a great substitute until I make a final decision.

------
I'm finally a blogger!
sewming.blogspot.com

lakaribane


Haiti
Member since 7/23/07
Posts: 3508
Skill: Advanced Beginner
Body Type:




In reply to

Date: 6/18/12 1:52 PM

Quote: Sew Ducky
I know the drama you're talking about.

Actually, I had no problem with the CC. No, it's more perverse than that.

I have a mailbox out of Florida (local post still not recovered after the EQ and everything) and they didn't get the first 5 issues. Seriously! I emailed Manequim and they showed me the address used, everything looks fine. But zero magazines. Emailed the Florida courier offices, nothing in their hands. I switch from the POBox address/magazines to the street address/packages.

So far so good, got the first issue of the "new address" and am keeping my fingers crossed.

But Manequim's team is weird. Each email gets replied to 3-4 times seemingly by different people each occurrence because they keep asking me for the same info i.e. replying to my original email. So if I write asking for the address correction, I get several emails over time telling me "duly noted". It's insane!

Are you getting issues or not?

------
Morphology: Petite at 1m53 (5'), Burda size altered 19 or altered 38, Big 4 size 10 or 12 depending on ease;
Alterations: Petite, Narrow Shoulders, Slim Arms, Narrow waist, Increase Back Crotch Depth. Considering: Forward Neck/Rounded Upper Back, Slight Swayback;
Style: Feminine, Colorful, Fitted, Clean lines;
Favorite Garment type: Dress;
Favorite Colors: Purple, Navy, Brown, Shocking Pink, Coral, Aqua;
Favorite Fibers, Weaves or Patterns: Cotton, Linen, Cotton Silk blend, Seersucker, Swiss Dot, Lawn, Denim, Stripes, Chevron, Window pane Plaid, Bias;
Blog : http://fashionmate.blogspot.com
Pinterest : http://pinterest.com/lakaribane/



Member since 12/31/69



Date: 6/18/12 2:17 PM

No, but they already told me I wouldn't get the first issue mailed until July, which means August here. Not sure if they will charge my card then or not, since I have gotten a reply stating that they HAVE charged my card. Uh where? It's my bank, and I know it hasn't come through at all. So I've emailed and everyone of them takes at least 6 weeks to answer.

My post office is usually really good about all the stuff I order around the world and I told them to expect it sometime (I live in a small rural town), and except a package I mailed off last week that got lost, it's usually excellent. I've found by telling the postmaster about it, I get it in a lot better shape then if I don't.

lakaribane


Haiti
Member since 7/23/07
Posts: 3508
Skill: Advanced Beginner
Body Type:




Date: 10/11/12 11:49 AM

I checked out Manequim (BR) and they have several new things up for free download from the September issue of the magazine (no 640):

1)

Vestida de Taina Muller

, the cover dress:

2)

Vestido Carolina Ferraz

3)

Blusa + Saia de Luiza Brunet

4)

Vestido de Mayana Neiva

5)

Blusa de Simone Gutierrez

6)

Macacao de Paolla Oliveira

NOTE: reposted from the Free Patterns to Download thread.

------
Morphology: Petite at 1m53 (5'), Burda size altered 19 or altered 38, Big 4 size 10 or 12 depending on ease;
Alterations: Petite, Narrow Shoulders, Slim Arms, Narrow waist, Increase Back Crotch Depth. Considering: Forward Neck/Rounded Upper Back, Slight Swayback;
Style: Feminine, Colorful, Fitted, Clean lines;
Favorite Garment type: Dress;
Favorite Colors: Purple, Navy, Brown, Shocking Pink, Coral, Aqua;
Favorite Fibers, Weaves or Patterns: Cotton, Linen, Cotton Silk blend, Seersucker, Swiss Dot, Lawn, Denim, Stripes, Chevron, Window pane Plaid, Bias;
Blog : http://fashionmate.blogspot.com
Pinterest : http://pinterest.com/lakaribane/
Printable Version
* Advertising and soliciting is strictly prohibited on PatternReview.com. If you find a post which is not in agreement with our Terms and Conditions, please click on the Report Post button to report it.
Online Class
Altering Pants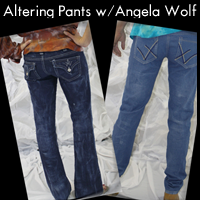 Online Class
Break your Serger Out of the Box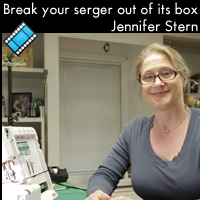 McCall's 6515

by: Wifey888
Review
You Sew Girl 200mm Kiss Purse Pattern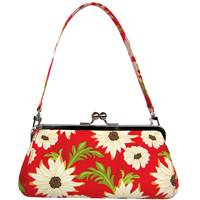 Pattern Details
SewBaby Double Duty Bag Pattern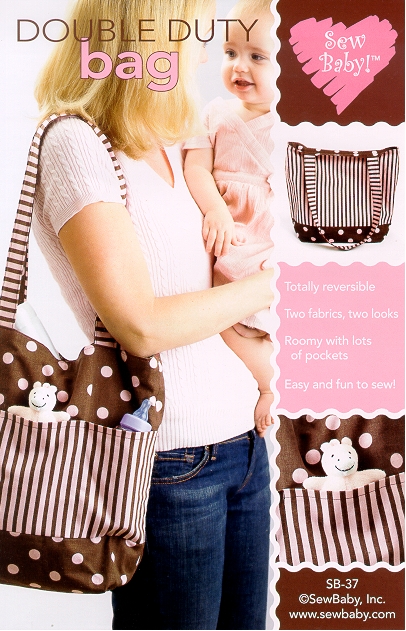 Pattern Details
Simplicity 1759

by: Cashmerett...
Review